Bobby Holland Hanton is many things – Actor, Producer, and Stunt Double for Chris Hemsworth; who with intense training with world-class trainers, chefs, nutritionists, and wellness coaches achieves award-winning fitness and health through Centr. Now available through via the Centr website, offering specialized programs and workout plans, created by Chris Hemsworth as founder and one part of a world-class team who want to help you smash your goals.

Bobby Holland Hanton has worked on films such as "Thor Ragnarok", "Mission Impossible 6", "Wonder Woman", "Solo: A Star Wars Story", "Inception", "Pirates Of The Caribbean", "Game Of Thrones", to name only a few (check out his IMDB for his full filmography!) and he is an ambassador for Battle Cancer… he really is a non-stop powerhouse! And now, to his many credits and achievements he can add PUBLISHED AUTHOR.

You can check out more about Bobby Holland Hanton via his Website, Facebook, Twitter, Youtube, and TikTok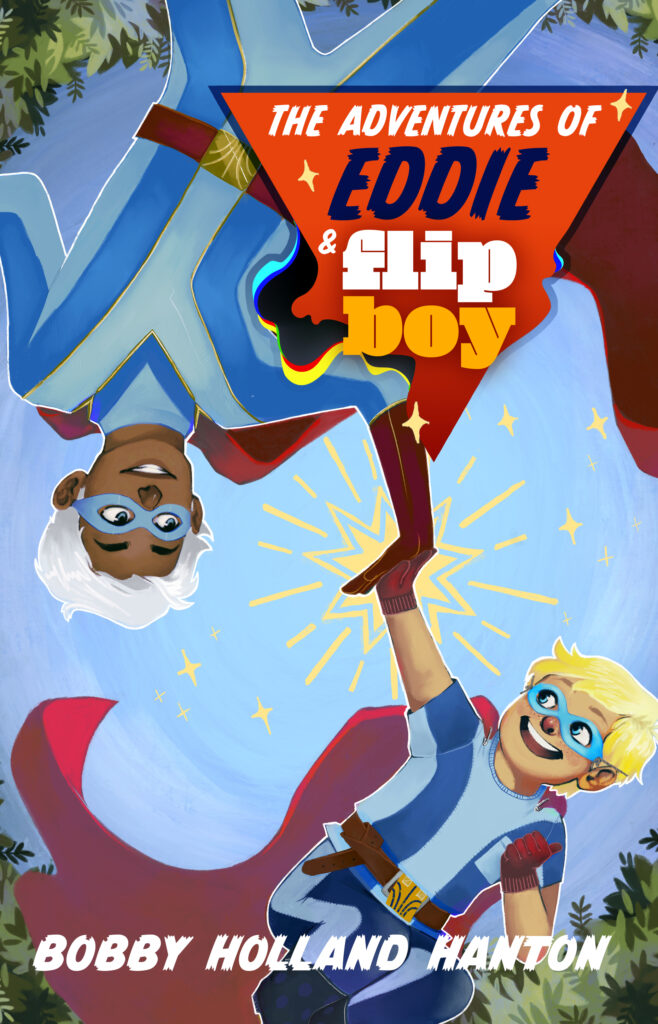 The Adventures of Eddie and Flip Boy
Eddie is absolutely obsessed with his favourite superhero charcter: Flip Boy.
No matter where he is, or what he's doing, Eddie spends all his time glued to his tablet, watching Flip Boy. Eddie even wants to be Flip Boy.
The problem is… his superhero antics never go quite to plan. Because, as Eddie finds out when he eventually meets his hero, being a superhero is harder than it looks. But, luckily, with some help from Flip Boy, Eddie's superhero training can commence… and you can join in too – with a spread of keep-fit tips at the end of the book!


You can buy The Adventures of Eddie and Flip Boy now via:
Booktopia
Amazon
BookDepository
and at all good bookstores!
---
Bobby Holland Hanton and his book have also been featured on:
The Morning Show – 20th of June, 2022

Today Extra – 29th of June, 2022
You can also read Bobby Holland Hanton's double-page article exclusive in
Who Magazine – July 4, 2022