Deborah Thomson's breakout first book about her personal experiences, meticulously documented through journals, in an abusive situation and the journey to freedom for herself and her children, the amazing Whose Life is it Anyway? (which also features many current resources and excerpts from studies on the phenomena of intimate partner abuse and Australian support information) has rocketed up the list at Fullers Bookshop on their Non-Fiction list, securing No. 1 spot!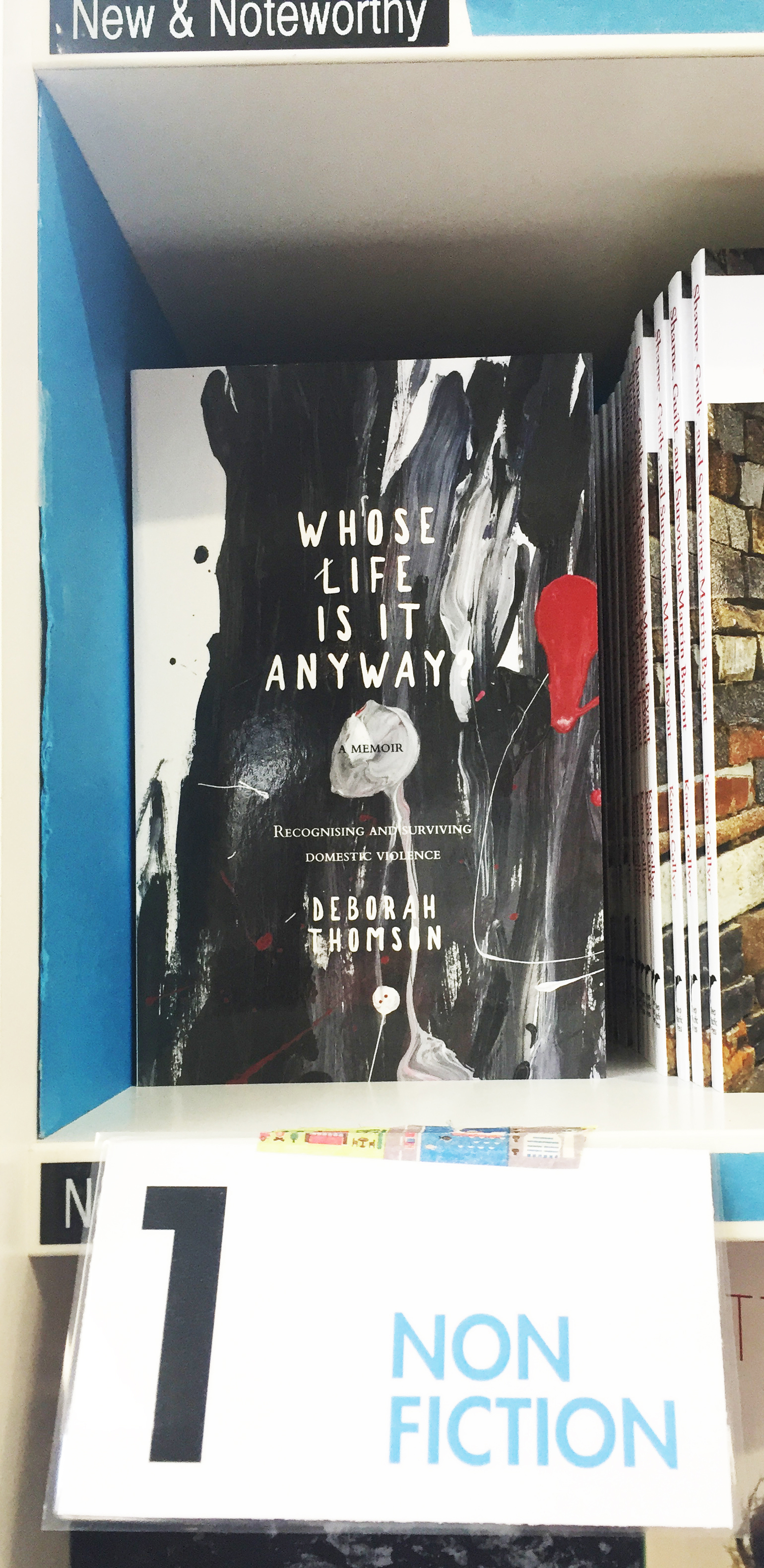 And not only is her book making waves, it's also drawing amazing support as well! At one of her recent book signings her excellency governor Kate Warner attended and spoke of Whose Life is it Anyway? saying it was a unique and valuable resource for domestic violence services, after which she and her husband Richard very kindly donated 30 copies of Deborah's book to Alina Thomas from SHE [www.she.org.au | Support, Help and Empowerment (SHE)] to be distributed to social services across Tasmania. Salvation Army also purchased 5 copies for their women's refuges.
Unstoppable, Deborah Thomson also attended and spoke at a Candlelight Vigil on Parliament Grounds in Hobart against Domestic Violence, below is the Hobart Mercury Newspaper's feature.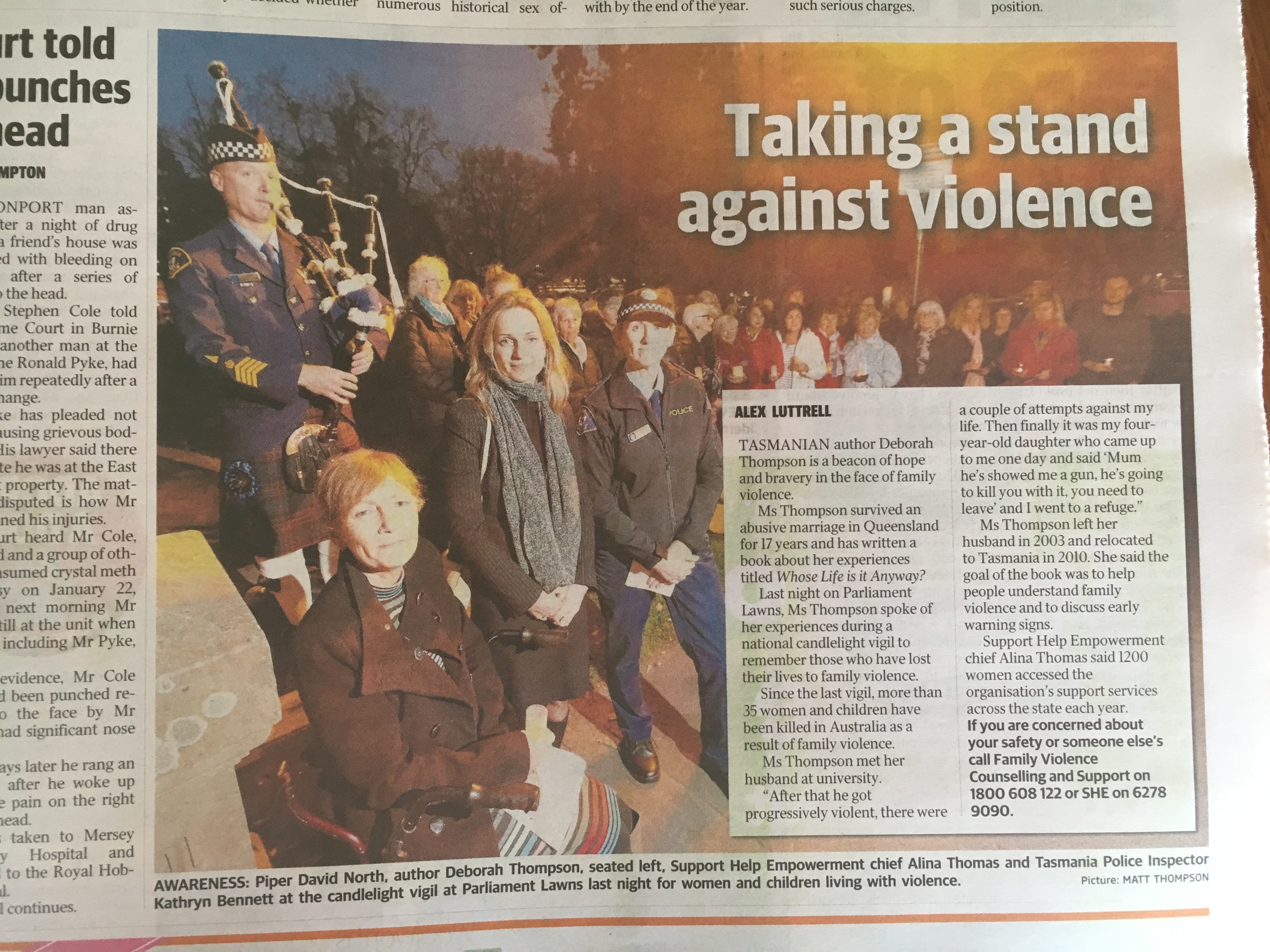 (We would also like to take this opportunity make some amendments to the newspaper's article, as Deborah's surname was mistyped and her experiences that she speaks of in Whose Life is it Anyway? didn't happen in Queensland as reported – however the rest of the article is fantastic and we and Deborah Thomson appreciate their support of local author's and survivors of domestic violence)
If you haven't yet nabbed your copy of Whose Life is it Anyway? you can find this at all good bookshops and can order directly by contacting Mark Zocchi on markzocchi@brolgapublishing.com.au 
ISBN: 9780648150862
If you or anyone you care about is at risk or would like to reach out for information/support, below are phone numbers you can contact:
000 – If your life is in immediate danger
1800 RESPECT (1800737732) – National Domestic Violence Hotline 24-hour support
131 114 – Lifeline 24-hour support
131 450 – Translating Service
1300 789 978 – Mensline Australia
1800 551 800 – Kids Help Line
1800 880 052 – National Disability Abuse Hotline
1300 364 277 – Relationships Australia support groups