Brolga Publishing specialises in publishing first-time authors, many of whom
go on to publish with us again. Manuscript submissions are always open.
Please see our Be Published page for our Submission Guidelines.

For a full publications list and/or if you have interest in any of our titles
or want to order copies, please contact Company Director Mark Zocchi markzocchi@brolgapublishing.com.au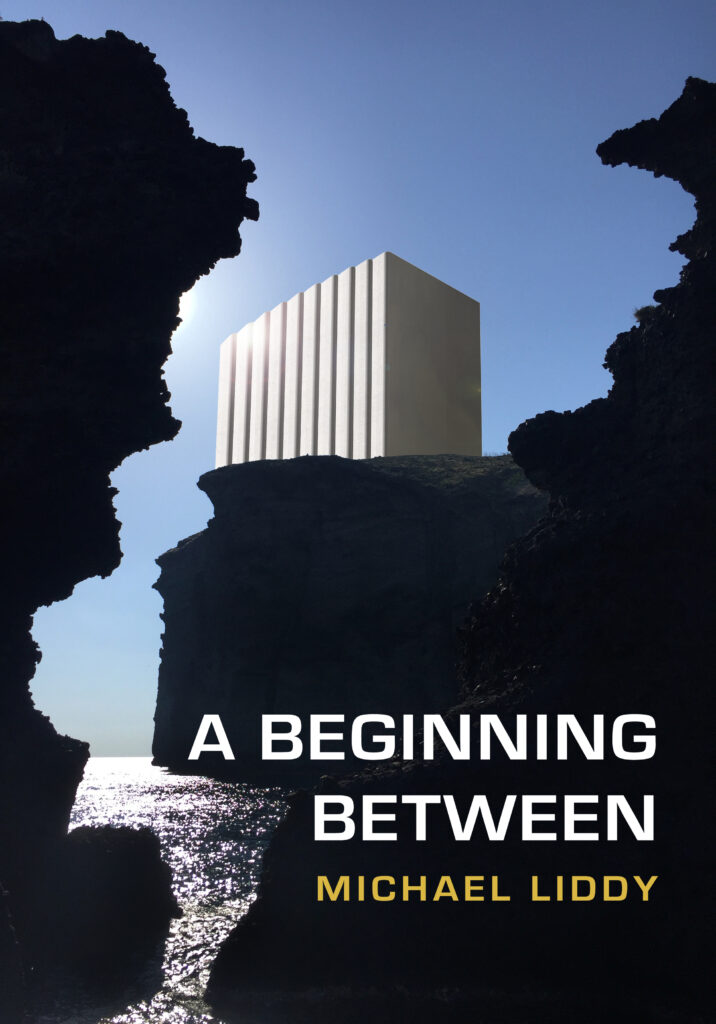 A Beginning Between
Written by Michael Liddy
ISBN: 9781925367768 | $24.99
Cori lives in a secluded valley next to the ocean and her only companion is a ghost. Time has come to leave their home. Beyond the cliffs are dangers and alien wonders beyond imagination. Escaping the island they reach a place of legend, and from there, crossing a celestial bridge, she comes face to face with their ancient enemy. A Beginning Between is the fifth novel from the author of Within Fallen Light, Openland and Behind Two Voices, the sequel to Candlesight – the second instalment of the Bound Islands Trilogy. | BACK TO TOP
---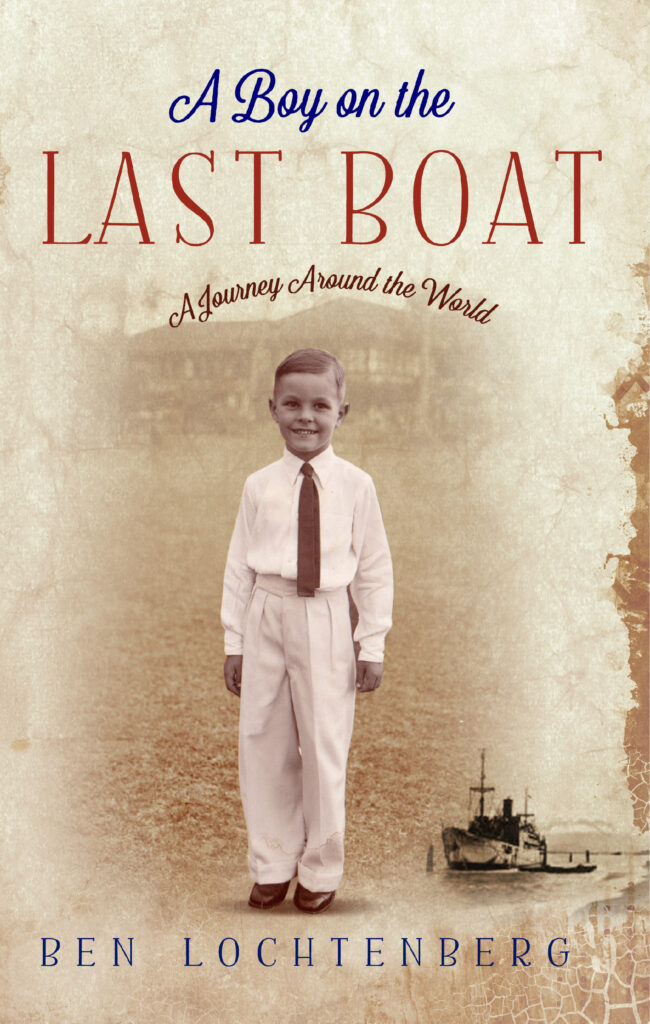 A Boy on the Last Boat
Written by Ben Lochtenberg
ISBN: 9781925367416 | $26.99

Born in 1931 is a colonial Dutch boy, whose Father suffered and died as a Japanese prisoner of war building a railway in Sumatra, escaped from Java with his Mother arrives as a refugee in Bunbury Australia in 1942. Educated by Jesuits and then at the University of Western Australia and Oxford, he had a career with ICI initially as an engineer, ending in 1993 following senior executive and Board roles in Australia, England, Canada and the United States. From a childhood in European colonies in Asia, spanned major changes in technology and the chemical industry. | BACK TO TOP
---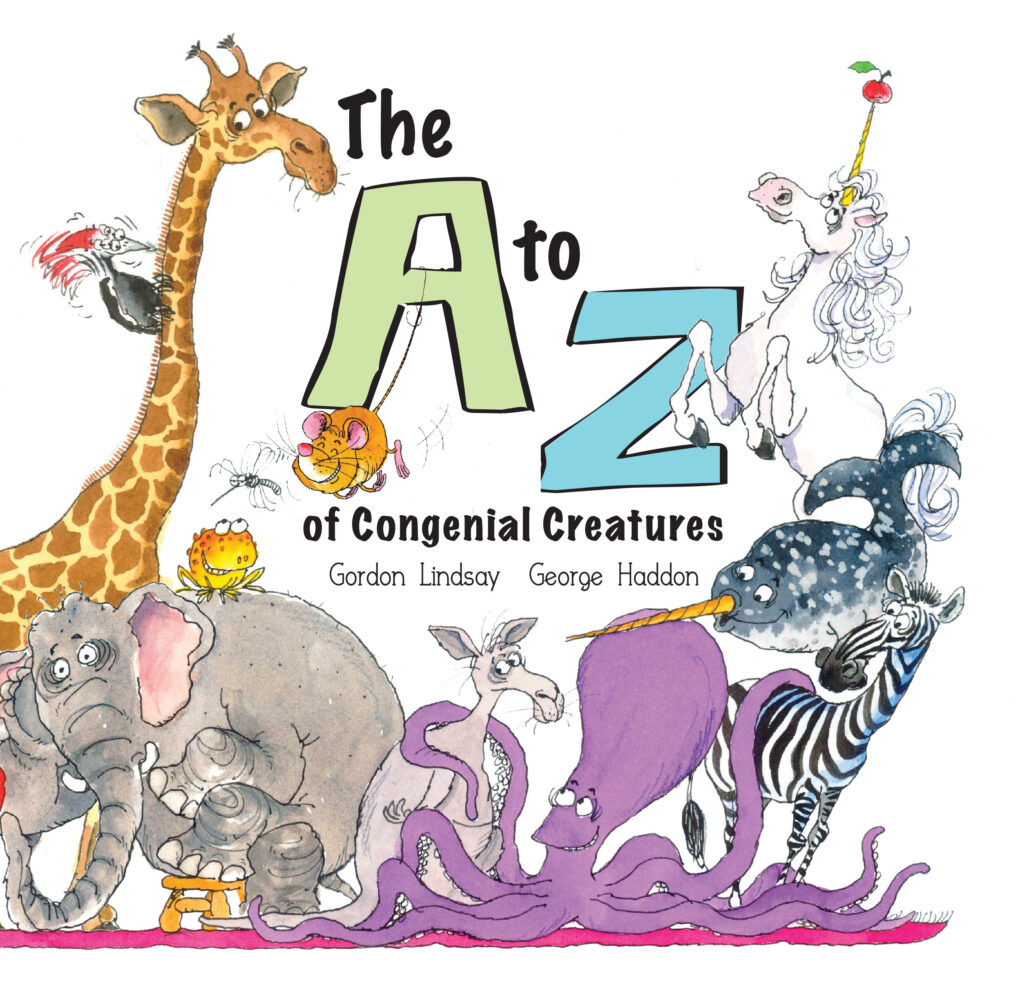 The A – Z of Congenial Creatures
Written by Gordon Lindsay & Illustrated by George Haddon
ISBN: 9780648150800 | $26.99

The A-Z of Congenial Creatures is a unique collection of poems that provides a fresh, amusing, and sometimes thought-provoking picture of some of the best-loved members of the animal kingdom. Although sometimes silly, it is much more than nonsense verse. The funny, but very real creatures will raise the reader's curiosity and prompt them to ask questions about the amazing animals with whom we share our planet. The poems appeal to adults as well as children which makes it an ideal book to be read aloud together. | BACK TO TOP
---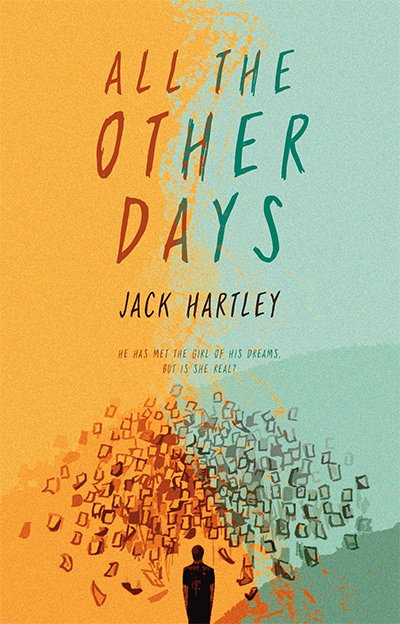 All The Other Days (2018)
Written by Jack Hartley
ISBN: 9780648327738 | $24.99
Drawing is not just Judd's biggest passion; it's how he escapes when his parents are fighting.
When he sketches, Judd enters a world of his own, a place where he can follow his dreams but just as his dreams are about to come true, reality catches up with him… Barely settled in her new high school, Kate is pulled into a strange, disorienting world. Inexplicable events are occurring around her and even in her sleep. Soon, her entire reality blends with her dream world. And in that blurry space, she crosses Judd's path and makes an unlikely connection. | BACK TO TOP



---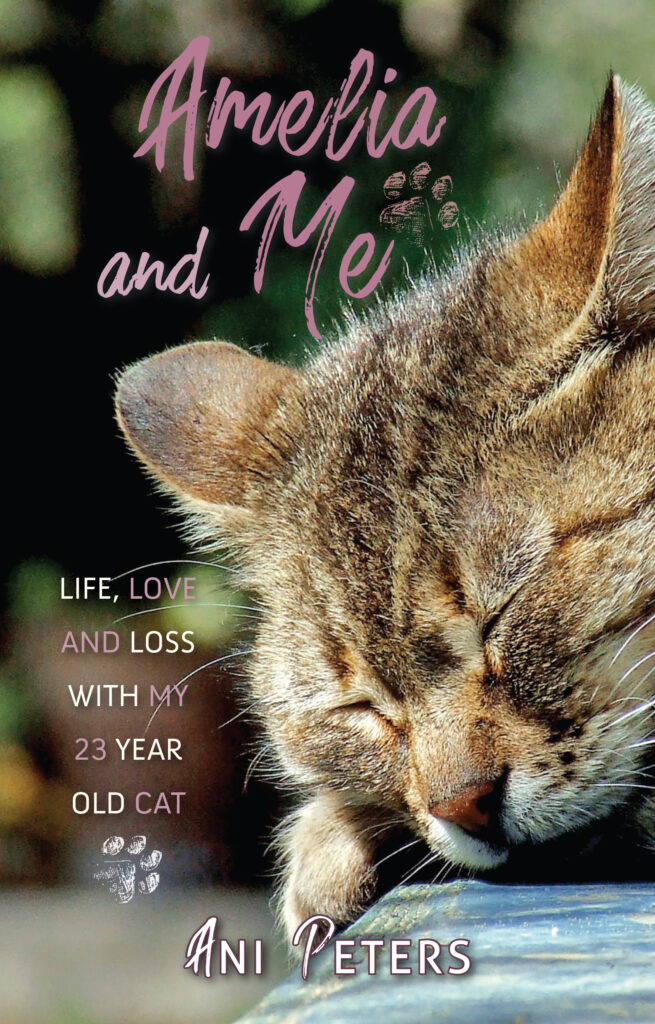 Amelia and Me
Life, Love and Loss With My 23 Year Old Cat
Written by Ani Peters
ISBN: 9780648327790 | $24.99
The heart-warming story of a woman and the love of her life – her cat. This is not just any cat, this is Amelia, a sassy tabby with attitude. And this is not just any woman, this is Ani, a generous, compassionate woman who wears her heart on her sleeve and is kind to all people and animals alike. When their paths meet, Ani is on the verge of ending her marriage and preparing for life as a single parent. Throughout Ani's journey of parenthood, identity, heartbreak, loss and discovery of self-worth the one constant in her life is Amelia. | BACK TO TOP

---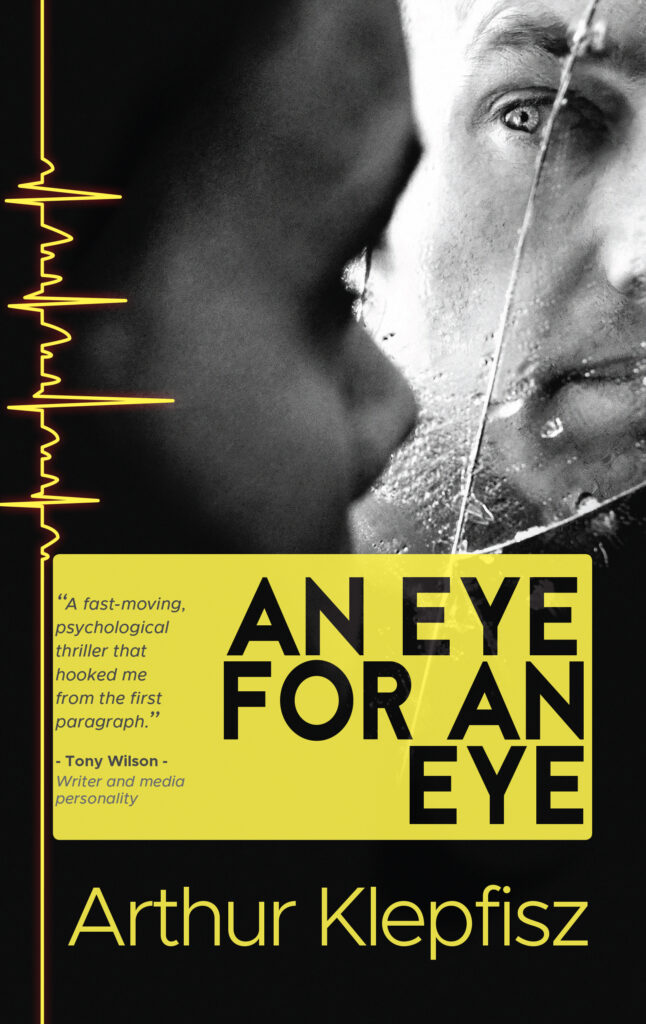 An Eye for an Eye
Written by Arthur Klepfisz
ISBN: 9781925367713 | $24.99

When doctor Andrew Wright is subjected to major stress at the hands of a supposedly-corrupt police officer – who is also involved in the suspicious death of a disadvantaged Vietnamese refugee – he develops an obsessive thirst for revenge.
This creates a destructive force damaging the doctor's moral values, his marriage and his ability to function as a husband, father and doctor.
| BACK TO TOP
---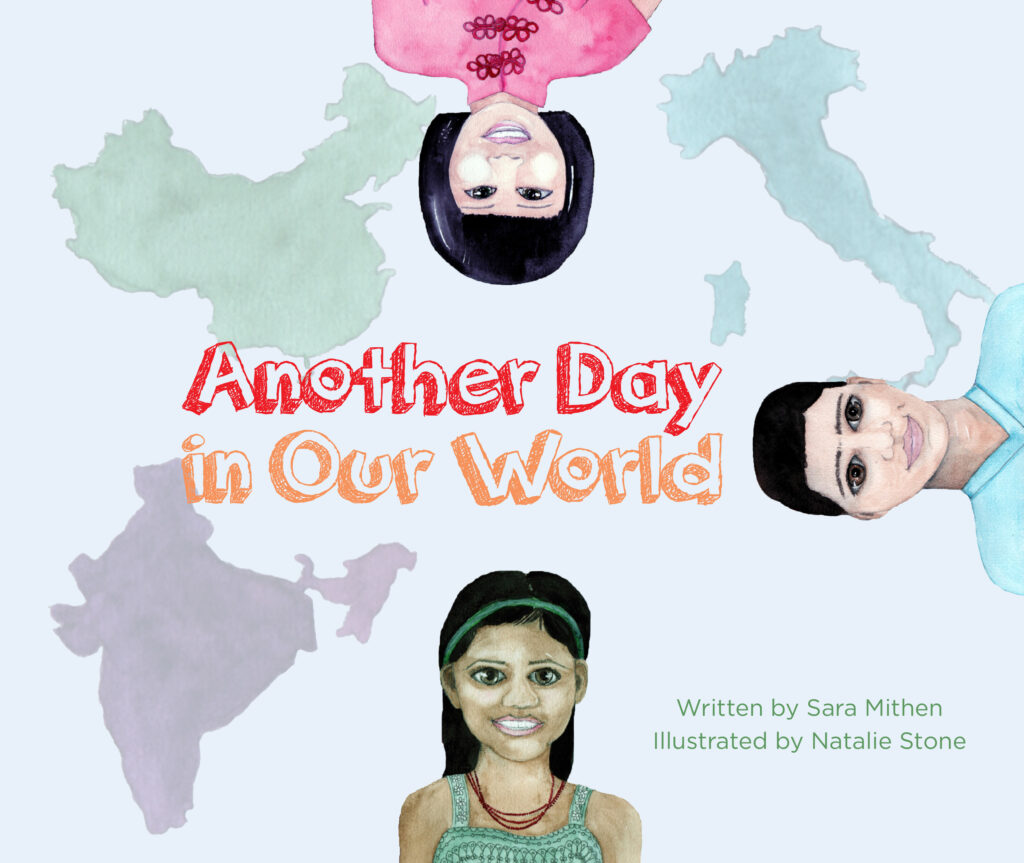 Another Day in Our World
Written by Sara Mithen
Illustrated by Natalie Stone
ISBN: 9780648564676 | $26.99
Meet Ragi from India, Lu from China and Marco from Italy. Come see the world through the eyes of these three children as they interact with their families and communities in their home countries. Discover their similarities and differences. They all eat, sleep and play. This is the rhythm of life, shared with family and friends. And for each one, they carry out the same activities in their own special way. Our world is remarkable and varied. Expand how you see your world through Another Day in Our World. | BACK TO TOP
---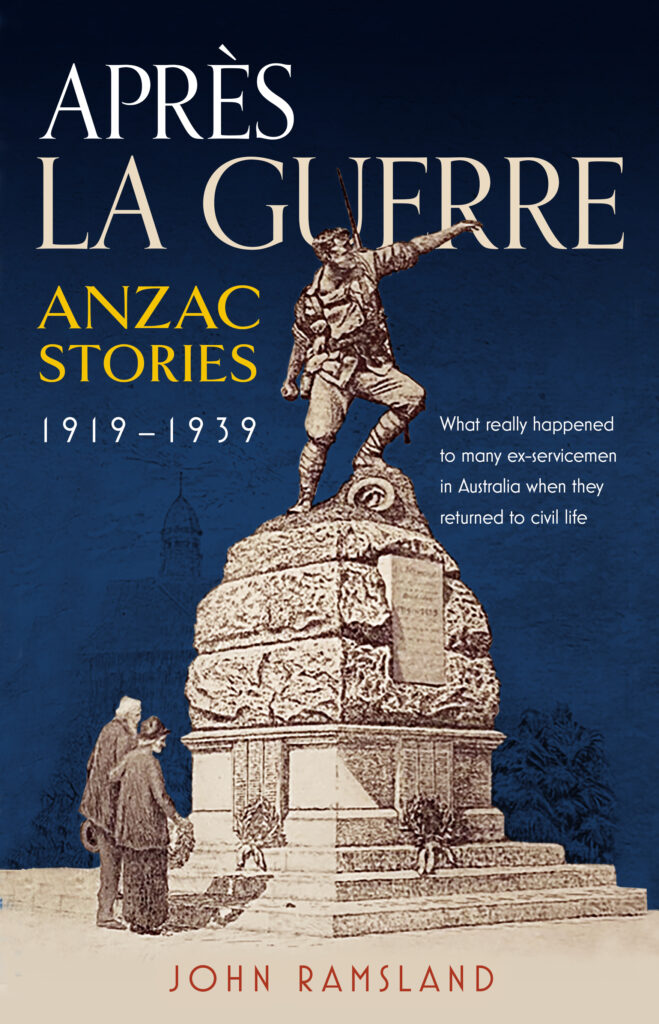 Après la guerre:
Anzac Stories 1919-1939
Written by John Ramsland
ISBN: 9780645586466 | $ 26.99
The truth of hundreds of stories in peacetime is sadly neglected. By exploring the deep laboratories of their minds, the line separating the living from the dead is powerfully exposed by the author's story-telling skills and research depth. This is a lively, heart-rending and important survey. Attention is paid to the war's aftermath that radically and dramatically altered the European map with the mighty fall of eagles – the German, Austrian and Russian Empires. Among the many soldiers who returned there were initial celebrations, like the great march in Melbourne on St Patrick's Day 1920 and then the long silence wit wisps of war stories not listened to. 'Disappointment crowded in on disappointment' – especially with First Nations Diggers. There were mistakes and there were many achievements, especially in the rapid growth of medicine; sustained service to the community in life-saving and ex-soldiers help organisation. The many individual post-war stories of struggle and success are self-contained here, while integrated in a dominant narrative of people caught in the stream of rapid social change. An emphasis has to be placed on the health struggles of the damaged. Memories abound in the written word and in the hundreds of silent war memorials. | BACK TO TOP
---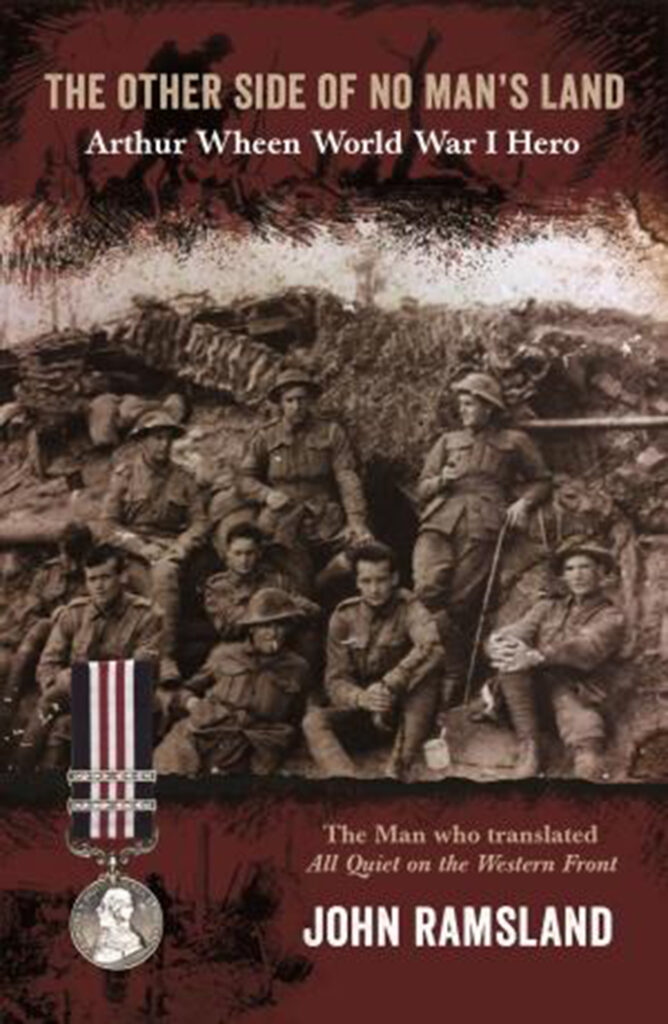 The Other Side of No Man's Land – Arthur Wheen World War 1 Hero
Written by John Ramsland
ISBN: 9781922175694 | $24.99
Arthur Wheen was the most daring, resourceful signaller in the 1st AIF. His extraordinary exploits in the epic Battles of Fromelles, Polygon Wood, Villers-Bretonneux and Poronne are told as well as his subsequent career as a Rhodes Scholar. In the midst of the horrors of Fromelles, Wheen showed conspicuous bravery in laying and repairing telephone lines under extremely heavy fire across No Man's Land where there was indescribable loss of life.
| BACK TO TOP
---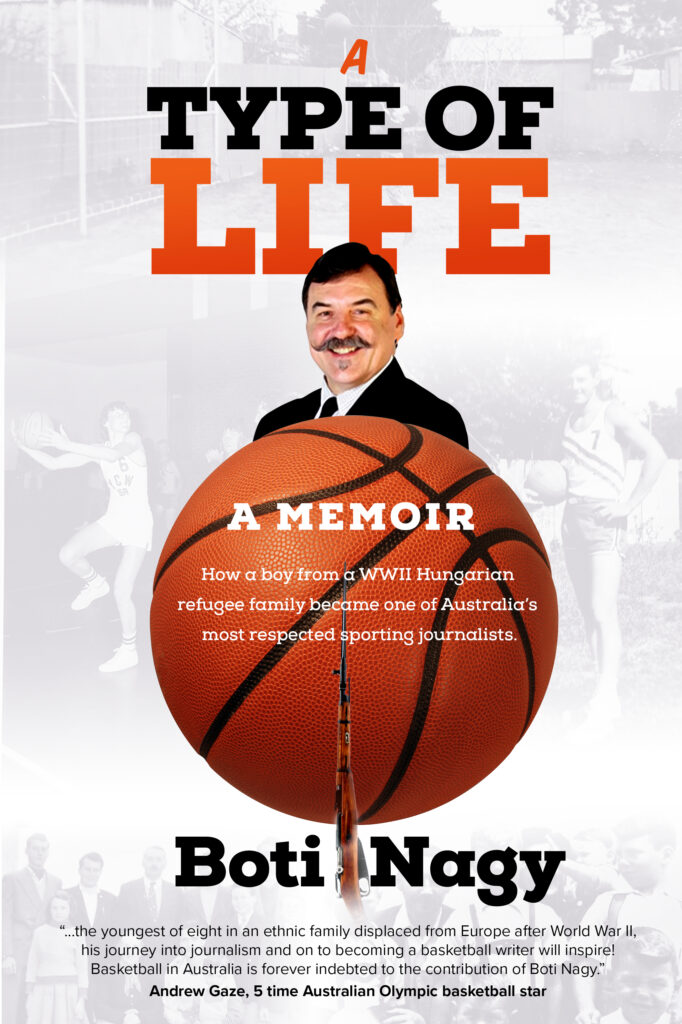 A Type Of Life – A Memoir
Written by Boti Nagy
ISBN: 9781921221279 | $34.99

Boti Nagy Grew up in the shadow of his basketball stars, award-winning siblings and prominent parents, before injury prematurely ended his burgeoning sporting career, it crystallised his path as a journalist, working for 43 years for News Ltd, now News Corp. This is a coming-of-age story, of assimilating into a foreign culture and becoming a multiple award-winner as a writer, an insider account of a sport's growth and written with humour and the joy of many wonderful recollections featuring the biggest names in the game.
| BACK TO TOP
---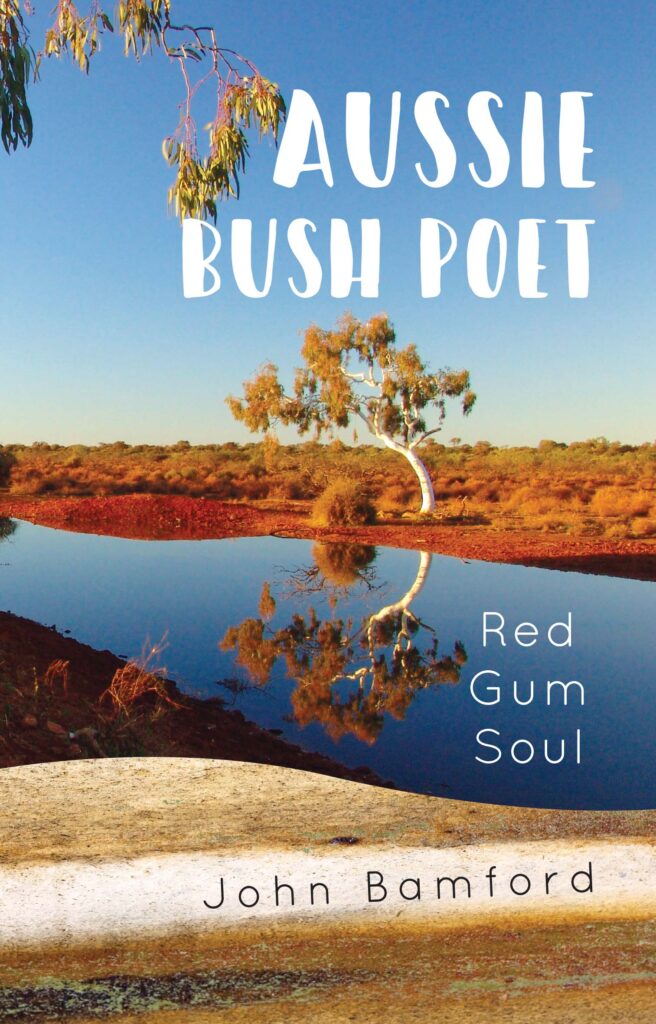 Aussie Bush Poet
Written by John Bamford
ISBN: 9781925367799 | $19.99
When you think of the Australian outback you're greeted with the warmth of red sand underfoot, the low murmur of cicadas in the summer with the belly laugh of the kookaburra. Aussie Bush Poet is a collection of poems from someone who has long gone walkabout in the bush. John Bamford mixes vivid and emotional life experiences and stories with the rich and truly unforgettable Australian landscape. | BACK TO TOP
---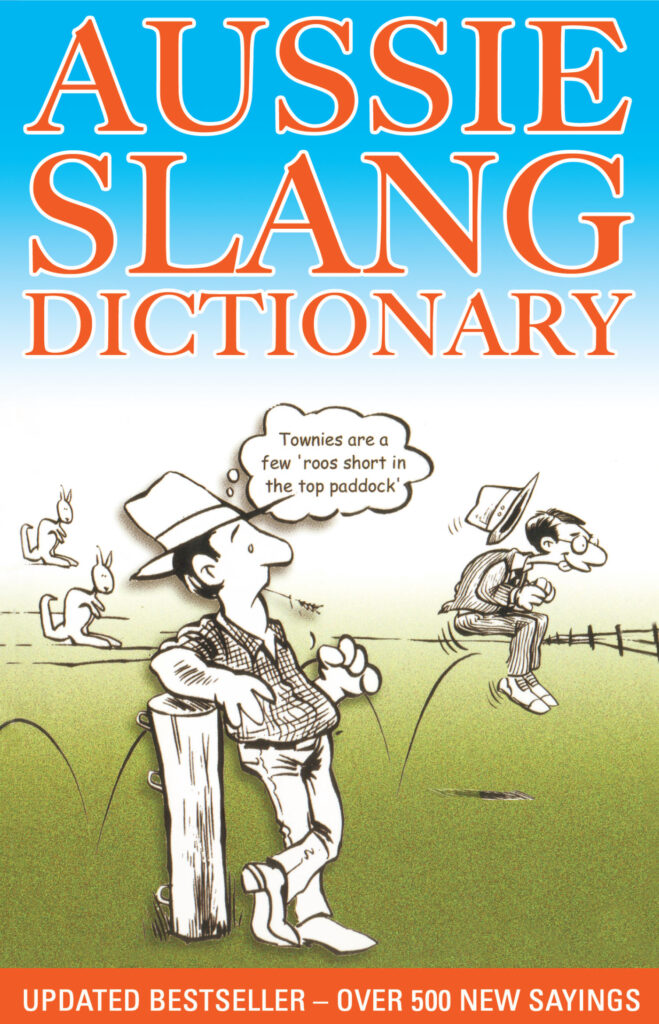 Aussie Slang Dictionary
Written by Lolla Stewart
ISBN: 9781925367669 | $17.99
The ever popular and thoroughly entertaining, Aussie Slang Dictionary is back to help you decipher and speak the true local language. Full of dazzling de nitions from true-blue Aussies, you'll never be lost for words with this collection of colourful sayings. From 'aerial ping-pong' (AFL) to 'on the wrong tram' (to be following the wrong train of thought) and nishing up with some verbal diarrhoea (never-ending blather), your mind will be brimming with useful (and not so useful!) sayings for your next run-in with a true Aussie character. | BACK TO TOP
---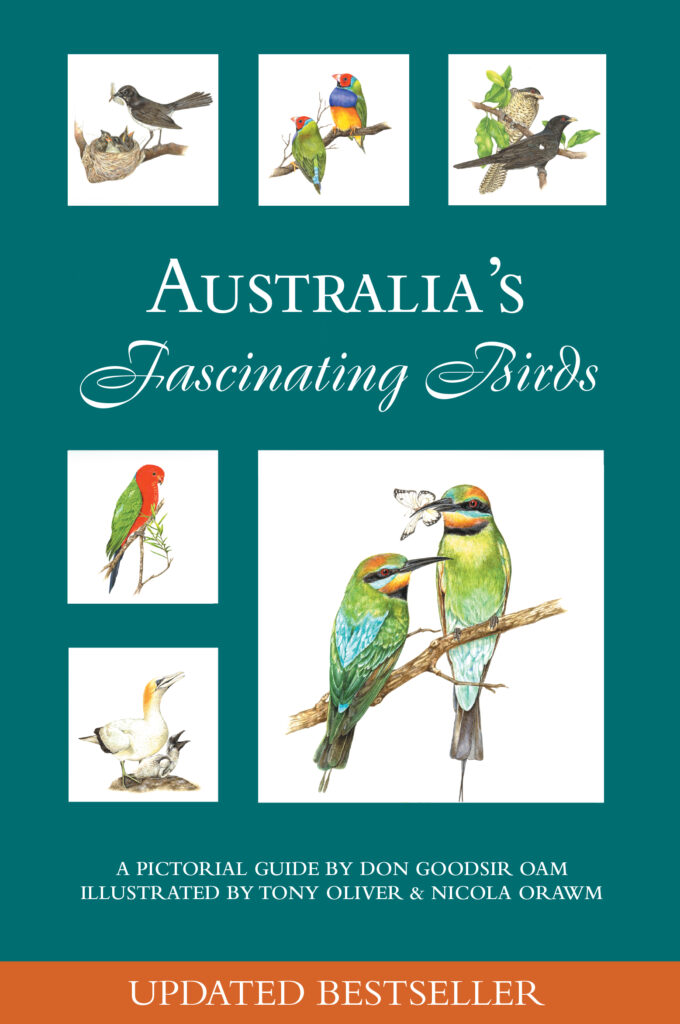 Australia's Fascinating Birds
Written by Don Goodsir OAM
ISBN: 9781925367485 | $26.99
Australia's Fascinating Australian Birds looks at both better-known and special interest birds. Many which are likely to be seen where Australians live and travel. It features beautiful full colour illustrations and handy facts about each bird's habitat, nesting habits and activities. Australia's birds are fascinating, lively, colourful creatures that can be encountered almost everywhere.
| BACK TO TOP
---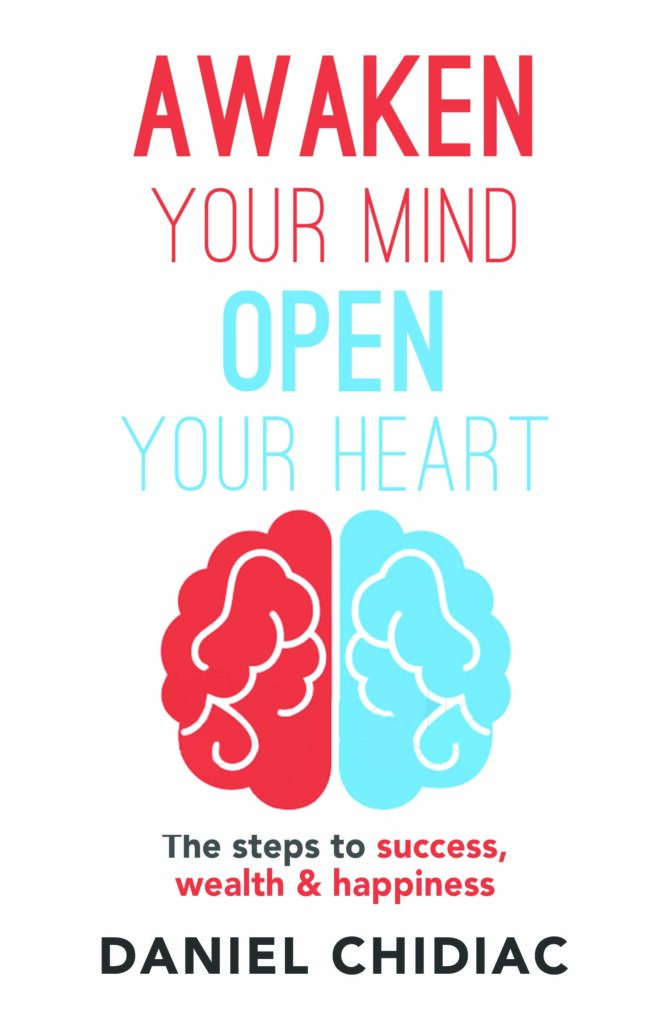 Awaken Your Mind
Open Your Heart
Written by Daniel Chidiac
ISBN: 9781922175649 | $24.99
Have you ever wondered why there are few people living their dream, yet others seem to be slipping further away from theirs with every day that passes? Daniel Chidiac's writing has touched millions of people worldwide and helps to transform thousands of lives daily. By opening Awaken Your Mind Open Your Heart, we embark on a psychological and emotional journey that is certain to unlock our truest potential. This challenging yet extraordinarily rewarding book is the ultimate guide to discover the fulfilment we have been searching for our whole life. | BACK TO TOP
B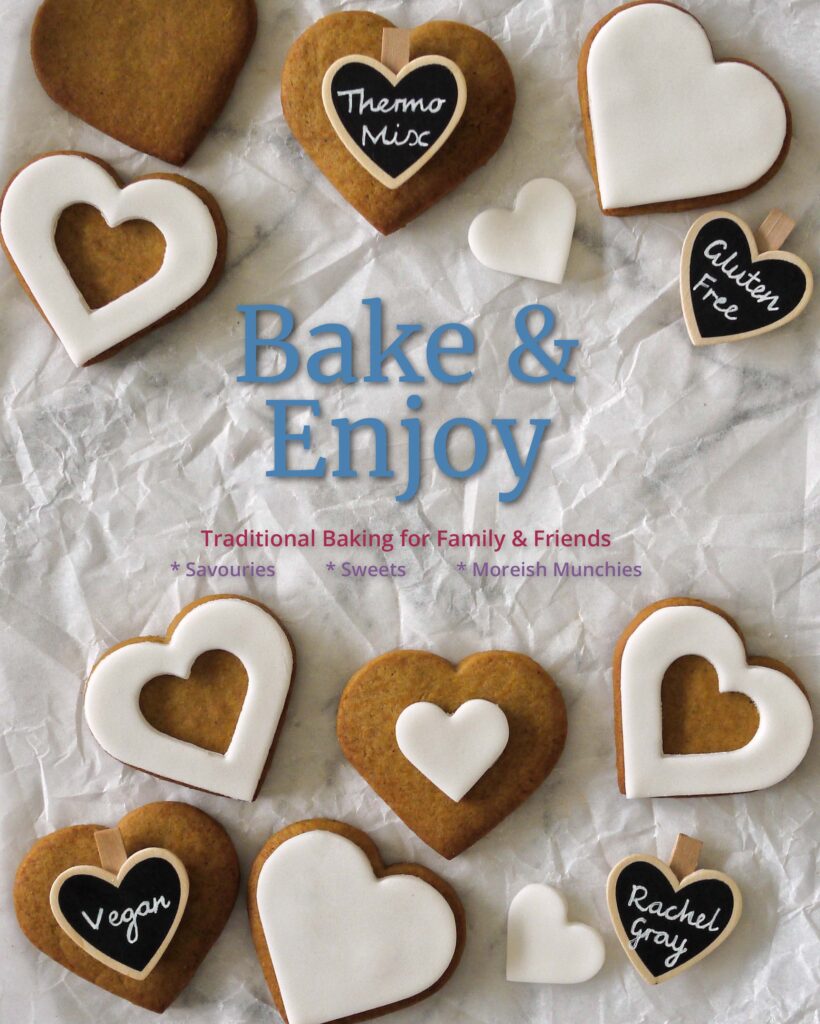 Bake & Enjoy
Written by Rachel Gray
ISBN: 9780909608798 | $24.99
Remember those tantalising aromas from Grandma's kitchen? The warm, sweet smells of freshly baked muffins, cakes, scones? Classic recipes don't require fancy ingredients, specialised equipment, exorbitant amounts of time or extraordinary baking skills, yet they never fail to impress. Rachel Gray has compiled a mouth-watering collection of classics for the modern family who are big on taste and short on time. These easy-to-follow recipes that caters for all, plus Thermomix owners, Vegans and Gluten Free; and offer tips and tricks to enable you to bake with confidence and success. Let your inner Baker free and enjoy delighting friends and family with these tantalising treats. | BACK TO TOP
---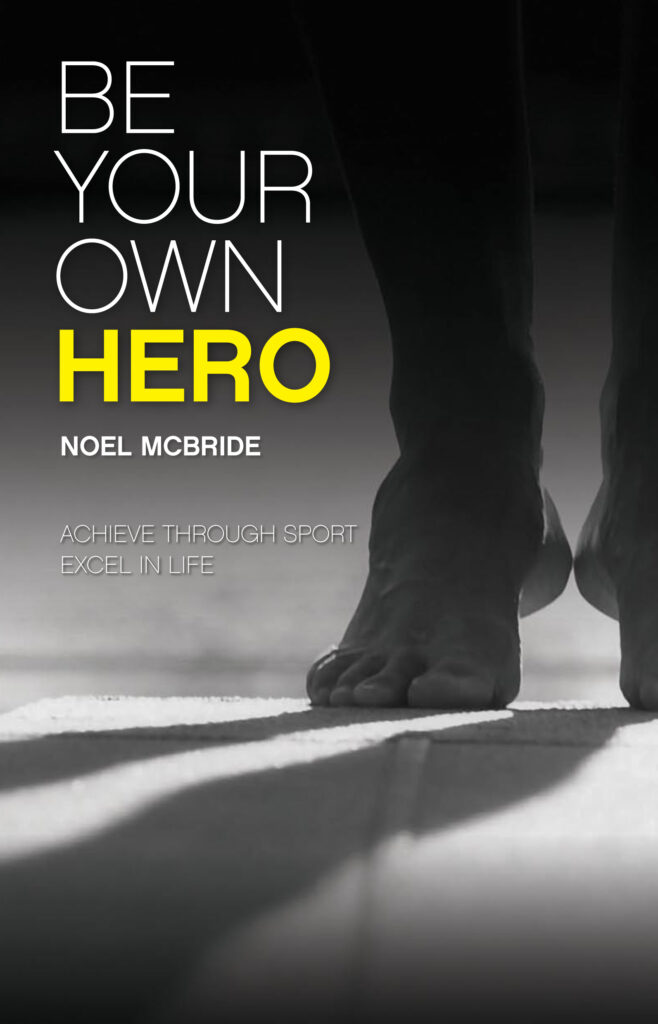 Be Your Own Hero
Written by Noel McBride
ISBN: 9781921596193 | $24.99
Some people seem to have a magical ingredient that allows them to stand out from the rest. They make good decisions … consistently get good results… and even if they stumble, they come up smiling. Be Your Own Hero reveals their secrets to success and how to use them effectively. Elite coach, Noel McBride, equips you with the essentials of sport training so that you can go for gold in life. Some people seem to have a magical ingredient that allows them to stand out from the rest. They make good decisions … consistently get good results… and even if they stumble, they come up smiling. | BACK TO TOP
---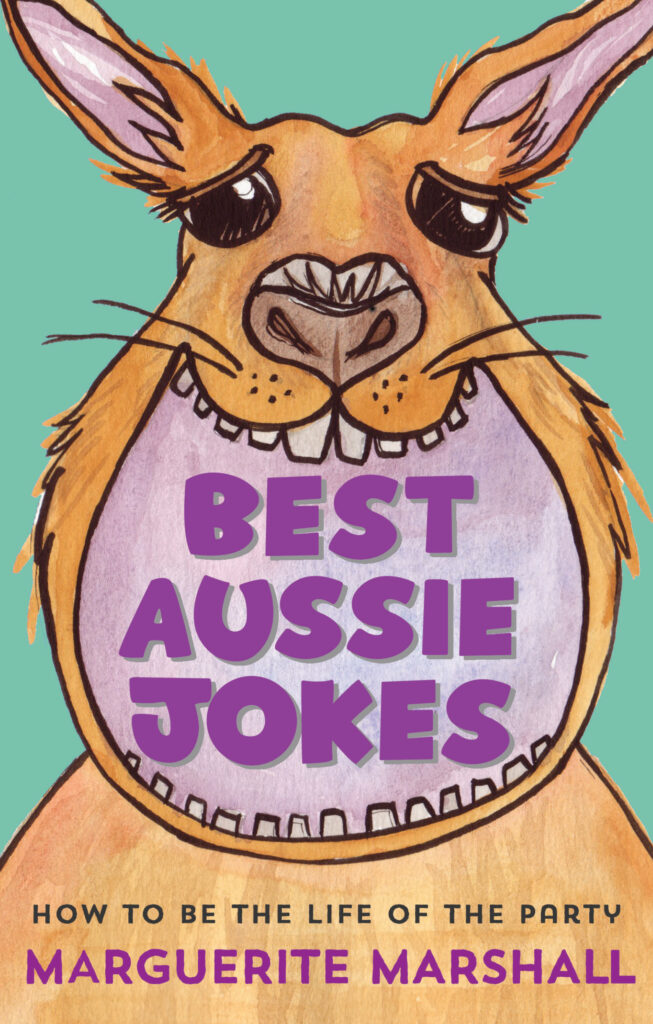 Best Aussie Jokes
Written by Marguerite Marshall
ISBN: 9781922175557 | $19.99
With over 400 jokes to smile, giggle and laugh your way through, Best Aussie Jokes has a joke for nearly every occasion. Laughter is a powerful tonic for our physical and mental health and these jokes will ensure you become the life of the party. So get ready for a book full of belly laughs.
A warning: Beware… laughing is addictive! | BACK TO TOP
---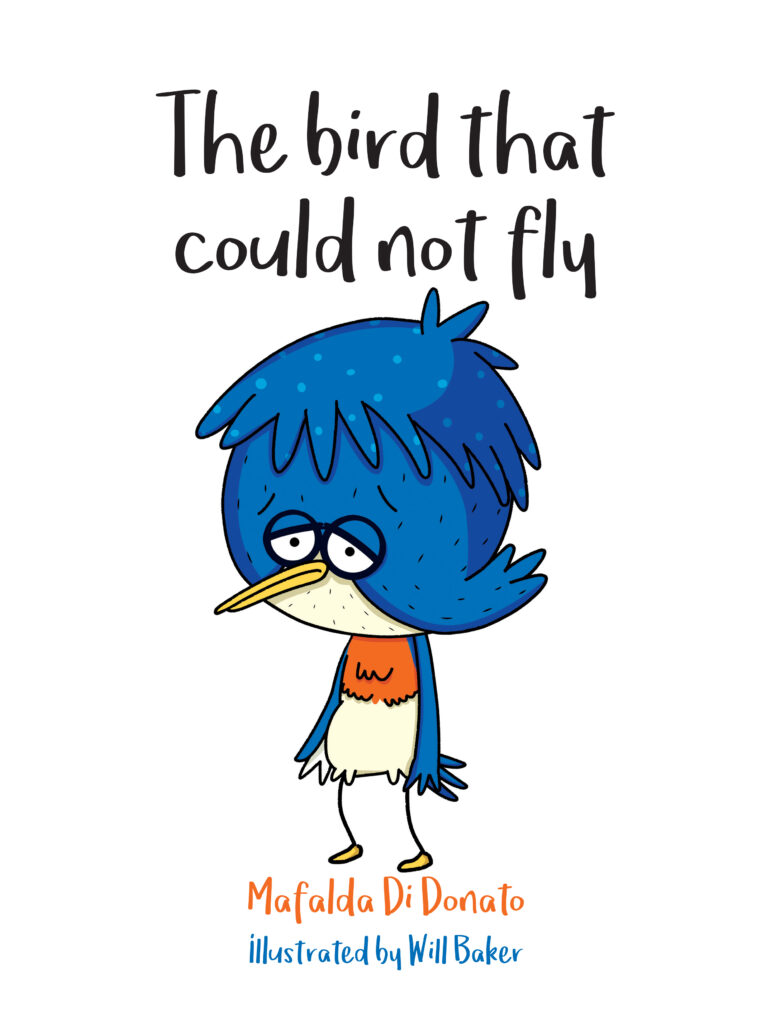 The Bird That Could Not Fly
Written by Mafalda Di Donato
Illustrated by Will Baker
ISBN: 9781925367911 | $26.99
Max is a 5 year old bird starting primary school in the town of Greenwood, in class Miss Rosie teaches the children how to fly. Unfortunately Max can't seem to get it right as he keeps falling over and this makes him sad. Max tries to find a quick fix after visiting a witch doctor and fails miserably however, on the advice of his mother he begins to think he can and continues to practice and as a result he can now fly! | BACK TO TOP
---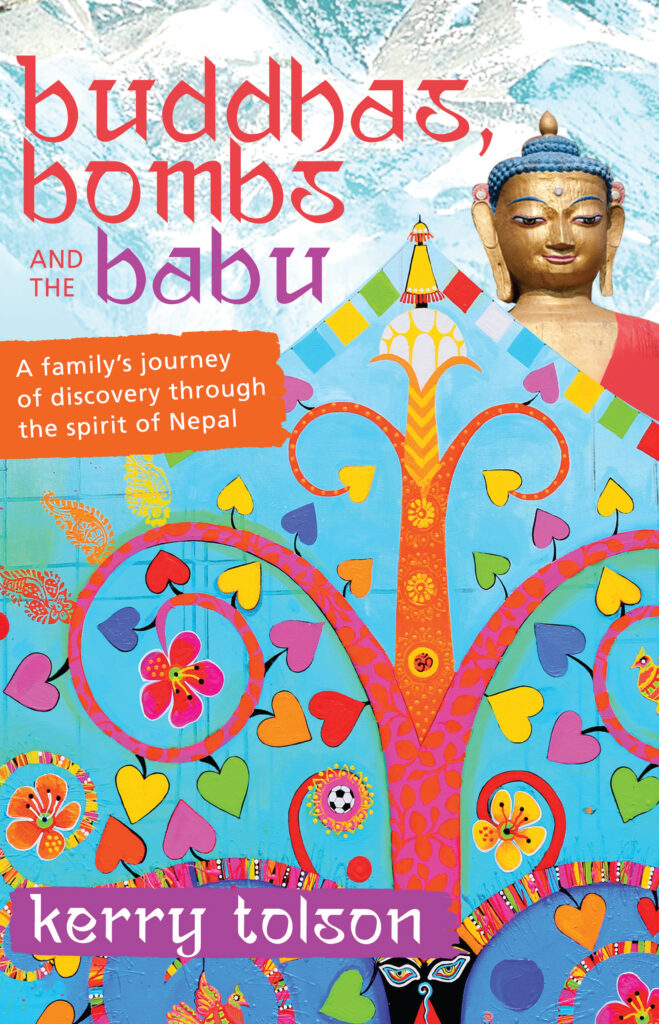 Buddhas, Bombs and the Babu
Written by Kerry Tolson
ISBN: 9780909608163 | $24.99
Kerry's marriage is disintegrating and Sebastian is disconnected from his father. To save their rocky relationships, Kerry convinces her work-obsessed and over cautious husband Mal into taking a family holiday – wandering around Nepal is just what the three need. Booking nothing, plan little and anticipating a gentle 'hippy-trail' ramble. Instead, the family find themselves stumbling through a land imploding upon itself and are soon caught in the midst of bombs, croc-infested waters, paint-bombing monks and a kidnapping. A delightful, and at times hilarious, journey of a family finding each other, losing their inhibitions, and along the way, discovering the richness of life through the resilience of Nepal and her ever-smiling people. | BACK TO TOP
---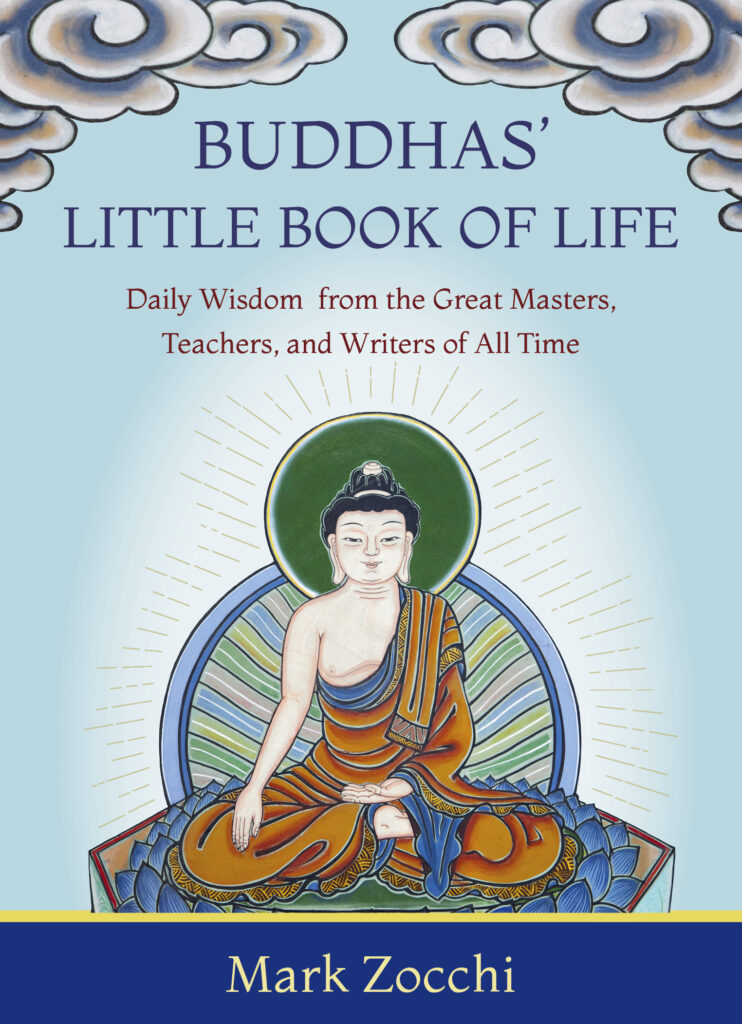 Buddhas' Little Book of Life
Written by Mark Zocchi
ISBN: 9780987639073 | $19.99
A perfect companion book to be inspired by teachings of the Buddha and other grear masters, teachers and writers of all time. Buddha's Little Book of Life aims to help people on their jounrney to connect with a spiritual path and connect with their own divinity. Every page is features beautiful imagery and profound quotes, sayings and insights – it's perfect for the reader to dip into at any time. Perfect for home, work, coffee table, bookshelf or by your bed. Featuring the brilliant insights from the likes of Milarepa, Longchenpa, his Holiness the 14th Dali Lama, Thich Nhat Hanh and Padmasambhava. As well as wisdom from other great masters, teachers and writers such as Cicero, the Sufi poet Rumi, Lao Te Tzu, Mother Theresa and Shakespeare. | BACK TO TOP
C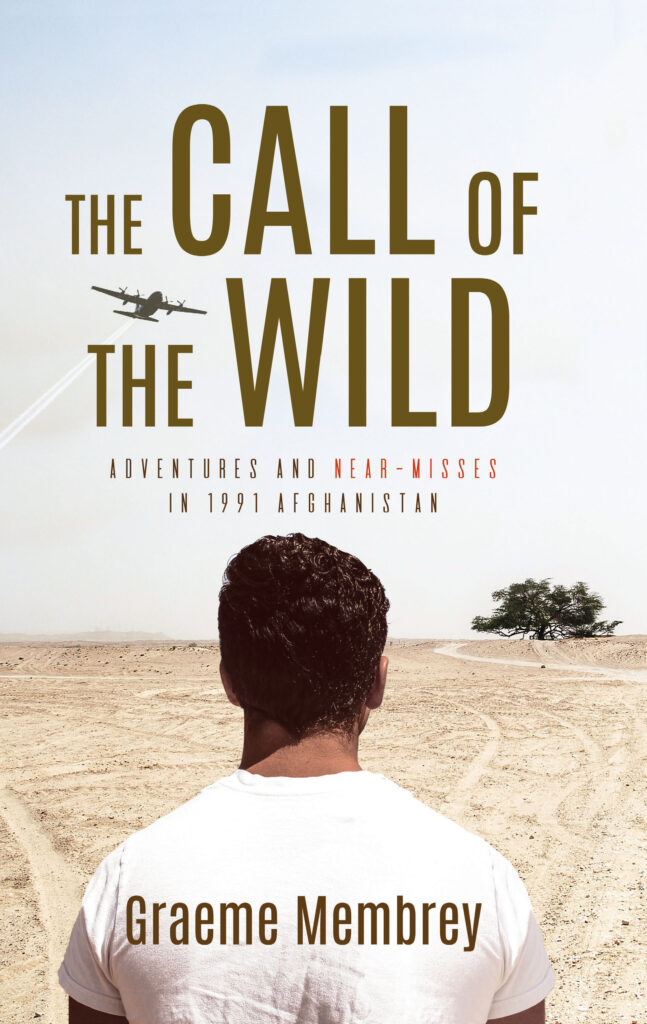 The Call of the Wild
Written by Graeme Membrey
ISBN: 9781925367874 | $24.99
A mixed bag of tales detailing the actions surrounding the author's service in Afghanistan as a technical adviser to an NGO of the United Nations demining program throughout 1991. The book recalls riveting and at times frightening observations whilst also describing a variety of incidents and minor stories emphasizing humor, fear and determination. An energetic and enthralling series of encounters with warlords, Mujahadeen fighters and hardy deminers during one year in the life of an Australian soldier, sent alone, into the wilds of Afghanistan. | BACK TO TOP
---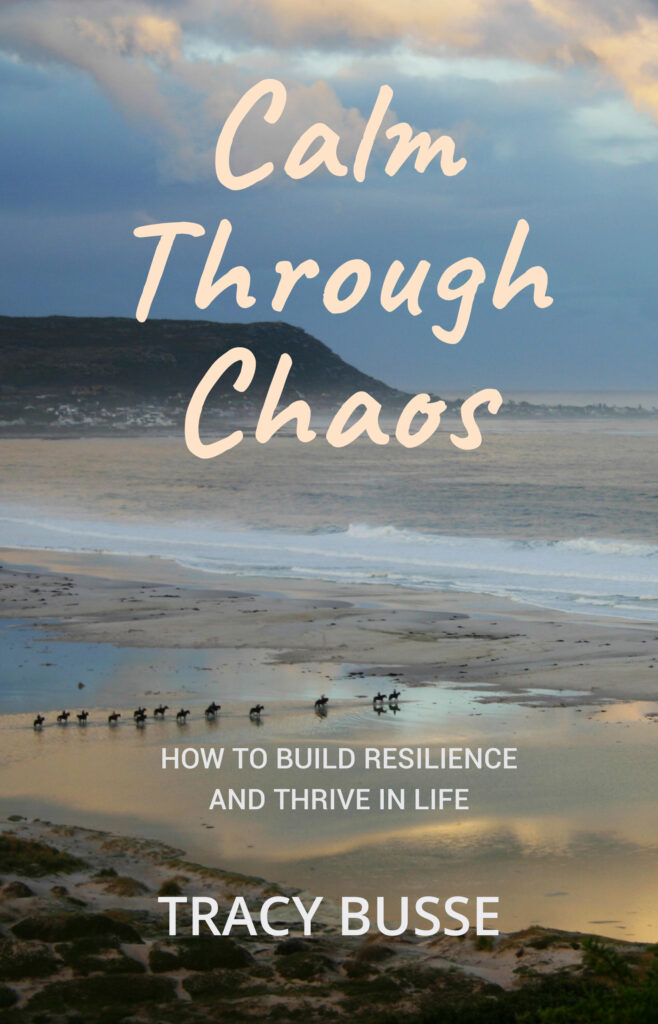 Calm Through Chaos
Written by Tracy Busse
ISBN: 9780648564614 | $24.99
Tracy Busse was living a relatively normal life as mother, wife, and workingwoman when an unexpected heart event threw her into a storm, turning her calm into chaos… This is her story. How she recovered physically and emotionally and discovered a greater depth of joy and compassion in her daily life. Tracy shares practical skills that are accessible to us all and enable us to live a richer and more vibrant life filled with joy, creativity, compassion and resilience. Life is unpredictable. Rather than being wiped out by the inevitable storms, Calm Through Chaos shows us we can learn to ride the waves of life and thrive with dignity and grace. | BACK TO TOP
---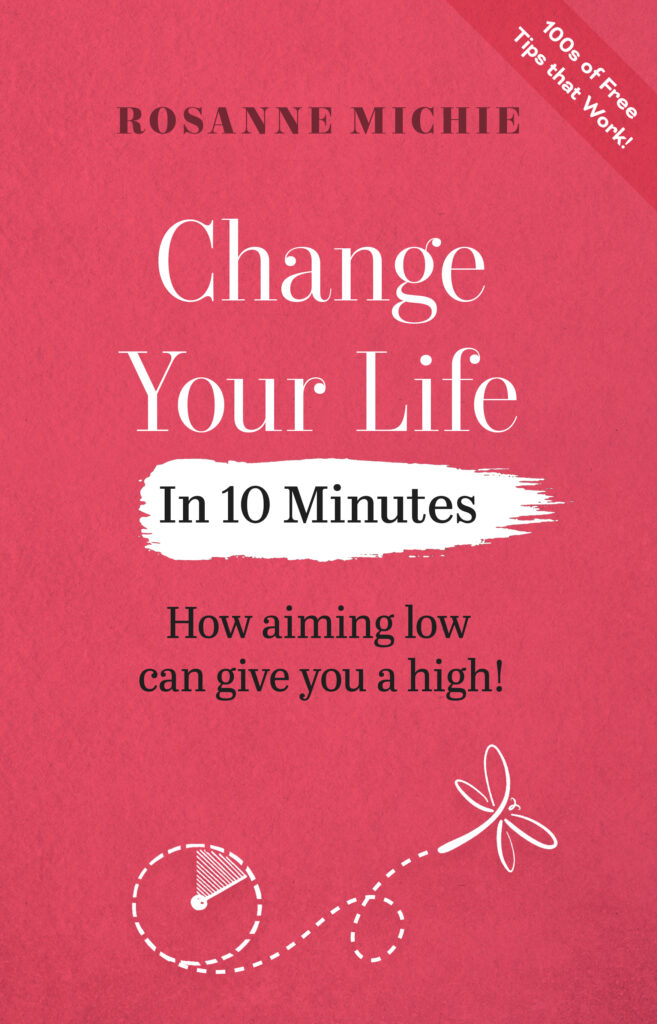 Change Your Life in 10 Minutes
Written by Rosanne Michie
ISBN: 9780645586497 | $21.99
Everywhere you look someone is peddling a life-changing fad but frankly, who has the time?
Change Your Life in 10 Minutes may be just be what you need. A simple, ingenious way to get results that actually has its grounding in science. Get rid of the dread, guilt, shame, self-sabotage and quest for perfection. Lower the bar and see how great your life is.
Whether it's to get you on track with your relationships, career, health, family, facing your fears, body weight or positive ageing this book has something for you. Packed with 10-minute tips of do-able digestible bites, most of them free, pick one that appeals or chomp through the menu and watch your results multiply. Discover how the smallest change can transform your life forever and you really can Change Your Life in 10 Minutes …
---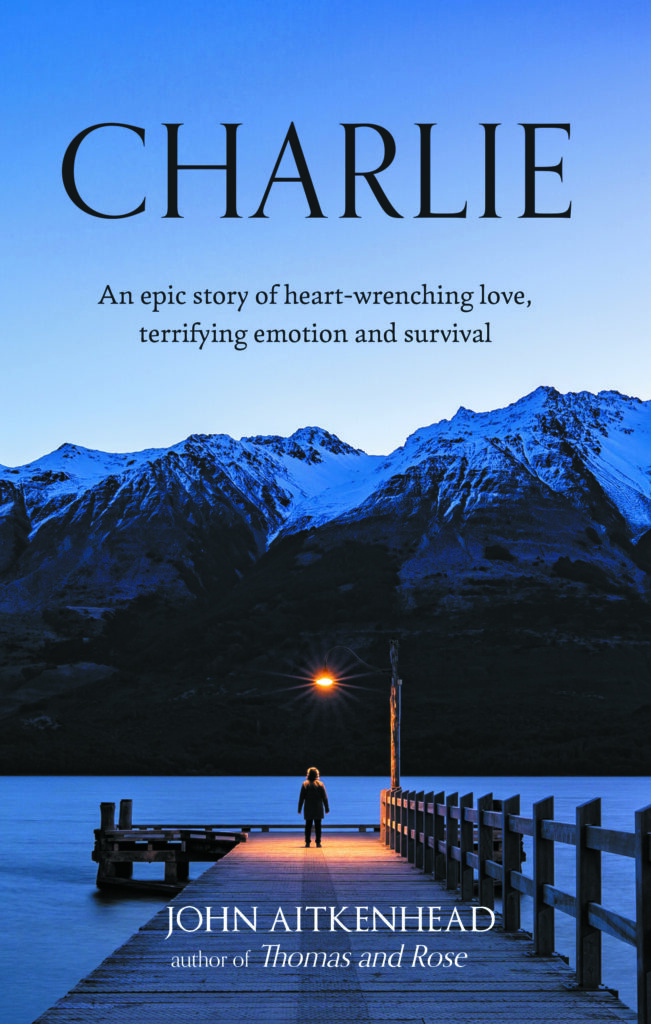 Charlie
Written by John Aitkenhead
ISBN: 9780987639066 | $24.99
Arun is orphaned when his parents are shot in front of him. Alone in a war-torn country, he becomes a child with no future… until circumstances occur and Arun becomes 'Charlie'. He is adopted into a loving family and grows up in safety, far away from Kurdish uprisings, freedom fighters and refugees.
Although grateful for his new life, in his heart, he is unsettled. He cannot forget all those who gave him this second chance. To be at peace, he must return to where it all began.
Charlie reminds us that miracles happen every day when people invite love into their lives. | BACK TO TOP
---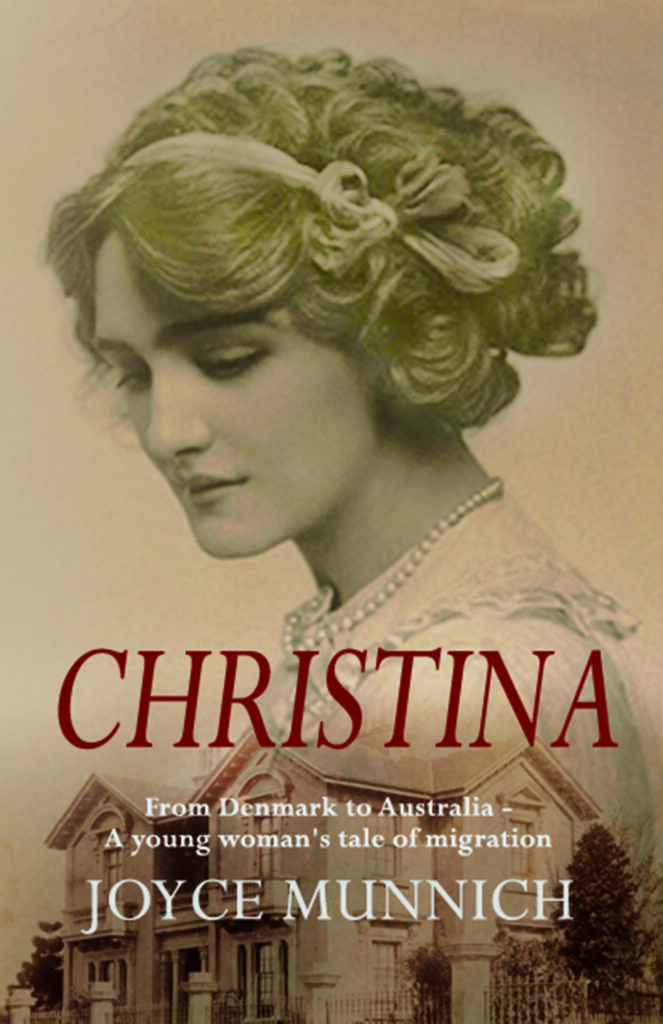 Christina
Written by Joyce Munnich
ISBN: 9781925367218 | $24.99
When Christina Skov is 8 years old she leaves Danish homeland to sail to Australia. The year is 1871 and the Queensland Government is providing free passage for families willing to take up land and help develop the Colony. Life in their new country is hard for the Skov family as they struggle to carve out a farm from what is mostly wilderness. Christina, however, learns to cope with the hardships and set-backs, and when she finds love, she has no hesitation in moving into a rough, isolated cottage in the mountains as the wife of a hard-working farmer. | BACK TO TOP
---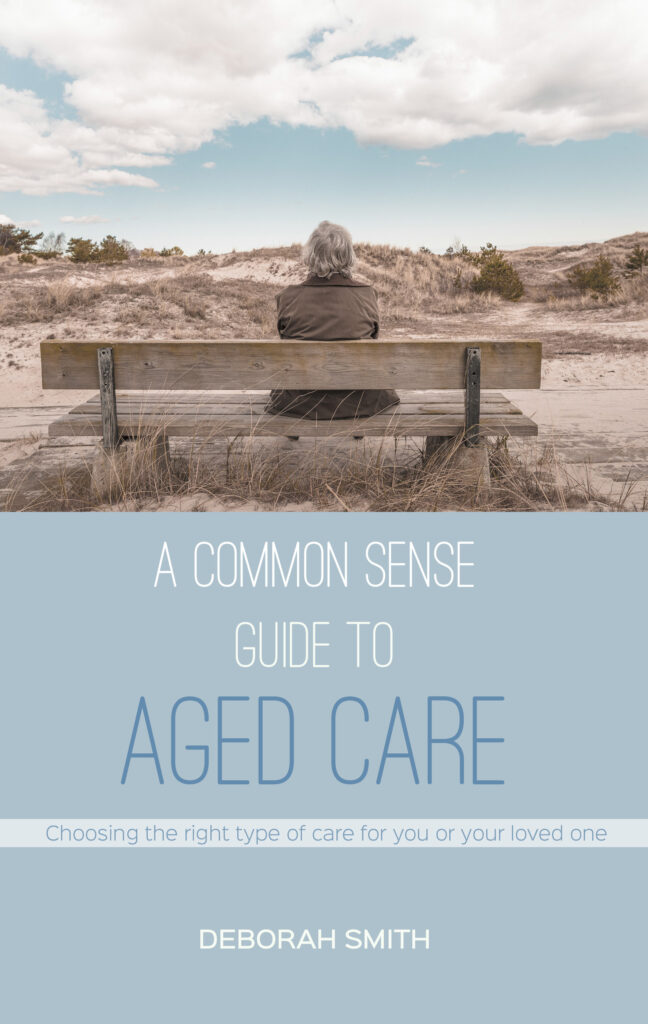 A Common Sense Guide To Aged Care
Written by Deborah Smith
ISBN: 9781925367690 | $24.99
Designed to help people make an informed and balanced decision on how to best care for their loved ones when they are ageing or dealing with dementia. Examine the benefits and drawbacks of the various care options available and compare them according to the needs of each individual. Providing detailed practical advice on how to make a home a suitable and safe place to live. Using lists and questionnaires, this book answers some of the important questions that arise when assessing a person's need for care and ease some of the guilt that might be associated with making those decisions. | BACK TO TOP
---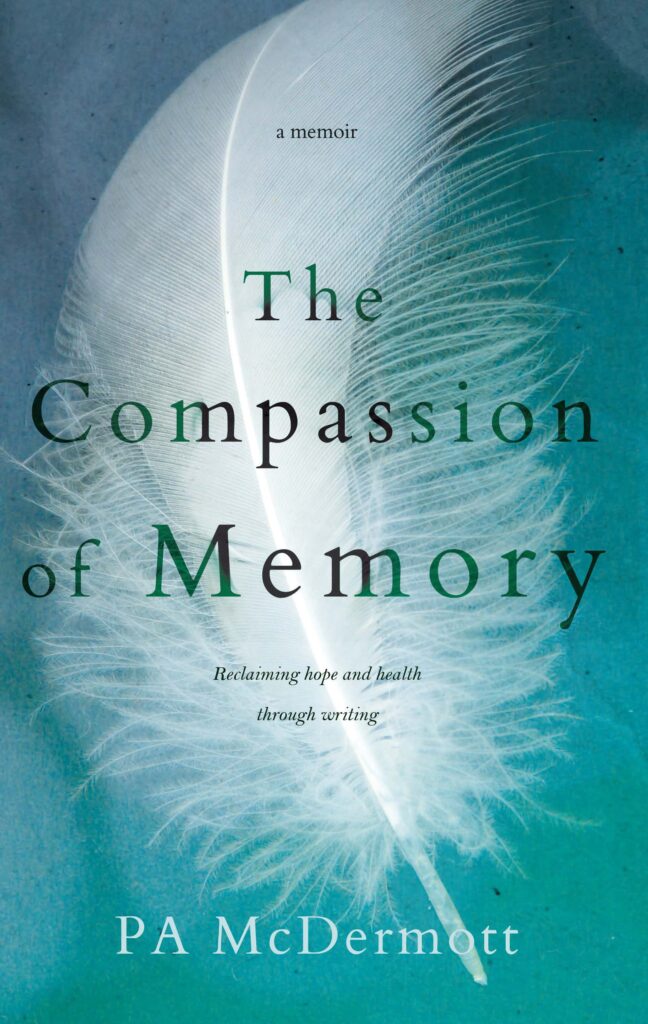 The Compassion of Memory
Written by PA McDermott
ISBN: 9780648150879 | $24.99
We have many life-determining moments in our lives; moments when something happens, and we make decisions that determine the nature of our future life. Many of these moments are happy ones. We look forward to them, and we enjoy them. But many of our life-determining moments are not happy and we struggle with these unwanted intrusions into our lives – death is probably the most unwanted intrusion in our lives. We all struggle with these life-determining moments. The date when these moments occur will always remain significant to us. Our lives divide into two: before and after. In The Compassion of Memory P A McDermott explores the grief surrounding the untimely passing of a beloved family member and how grief continues for decades after the initial loss. | BACK TO TOP
---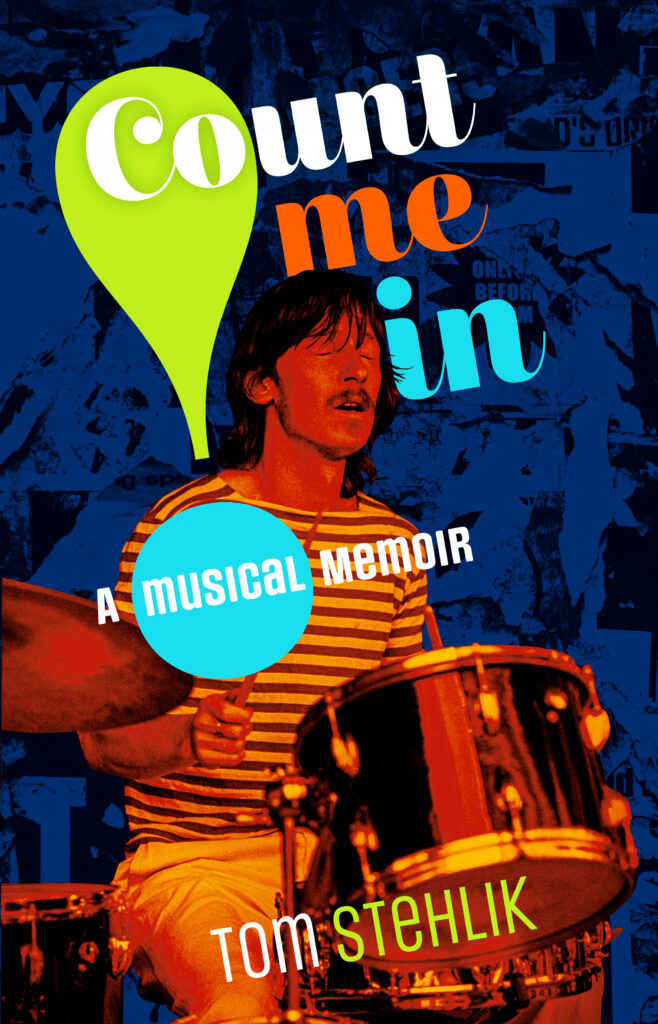 Count Me In
A Musical Memoir
Written by Tom Stehlik
ISBN: 9780645372359 | $29.99
Drummers in bands are often overlooked whereas the singers and lead guitarists get all the attention. But who is it that they turn to and ask: 'Count me in?' Tom Stehlik picked up the sticks at 14 and has never dropped the beat since. With over 50 years behind a drum kit, he provides a unique perspective. From meeting Paul Kelly at university in Adelaide in the 1970s and playing in his first band; to touring Australia in the 1980s; gigging, recording blues, rockabilly, jazz, country and psychedelic pop; playing to audiences ranging from three people and a dog to performing in front of thousands. This book is in celebration of drummers, Tom Stehlik and his love of the beat. Each time he was asked to join a band his response: 'Count me in!' | BACK TO TOP
---
The Crossing
Written by Ernie Rijs
ISBN: 9780648697077 | $24.99
Tim is nearing the end of his final year of secondary school and all he wants is for it to finish. Against his better judgement he agrees to the Principal's request for him to "buddy up" with Gabriel, a refugee from South Sudan. Two months and it'll be done, he tells himself. But when both Tim and Gabriel's father each make one simple, but momentous decision, they are propelled in directions they never imagined they'd go. Murph doesn't get it, Cat is shocked and angry, and Gabriel is in a coma. Tim must re-evaluate his relationships with his mother and estranged father and ultimately decide if he's got everything all wrong, and if there's any coming back.
The author Ernie Rijs is an educator of long-standing and is writing his second novel currently and plans for a third, a sequel to The Crossing. | BACK TO TOP
D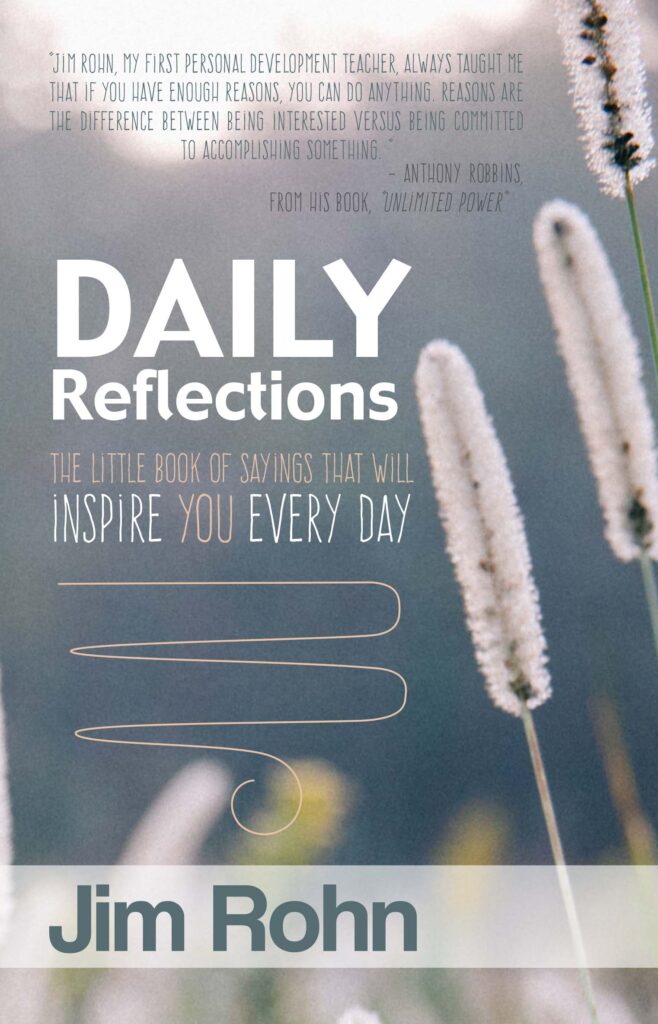 Daily Reflections
Written by Jim Rohn
ISBN: 9780648150848 | $15.99
Daily Reflections is all about the James Rohn philosophy to life.
Hailed as the most articulate speaker of our times, James' philosophy is simply presented yet thought-provoking and profound.
This little book has daily sayings that will inspire and encourage you. As James says, "Life gets better as we get better."
| BACK TO TOP
---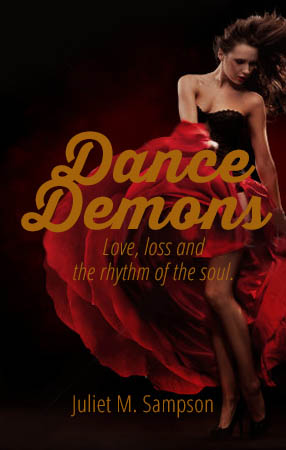 Dance Demons
Written by Juliet M. Sampson
ISBN: 9781925367263 | $19.99
When Stephanie's boyfriend is tragically killed in a car accident on the night of her 17th birthday, her once colourful life is thrown into utter chaos… but is there more to the story than she has been led to believe? Stephanie fails to find answers, even after a visit to the eccentric psychic Madam Farrell. Broken and disconnected, and in search of a distraction, Stephanie soon finds comfort in dance. However, this form of comfort quickly morphs into a dangerous addiction. Spicy Latin beats pulsate through her veins as she delves deeper into the handsome and alluring teacher Anton's dark world of dance. Will the dance Stephanie loves lead her down a path of destruction or will it give her answers she is searching for? | BACK TO TOP
---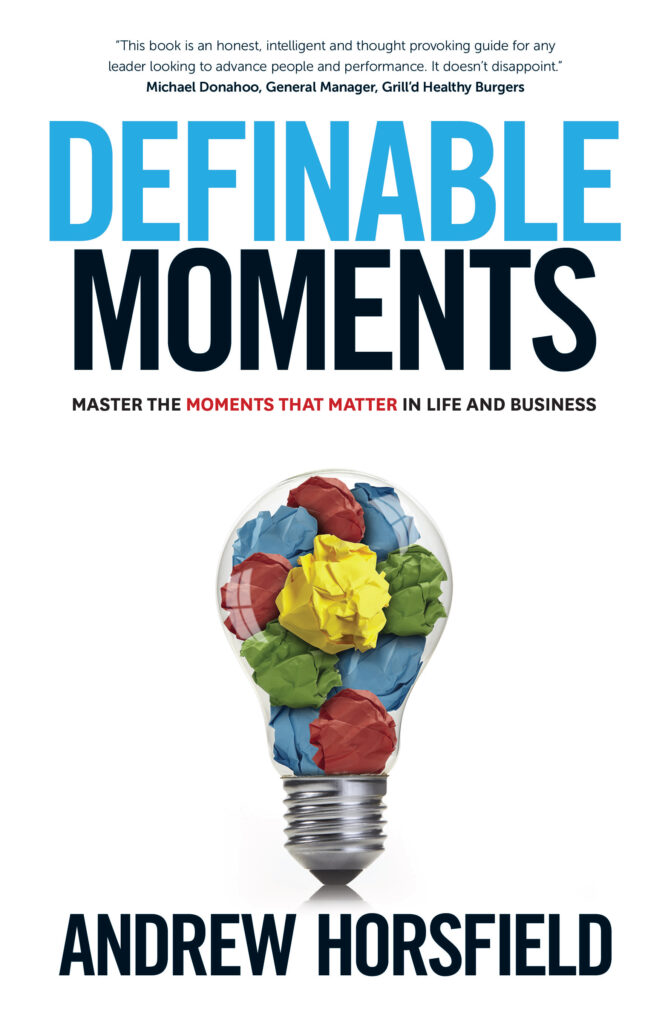 Definable Moments
Written by Andrew Horsfield
ISBN: 9781925367959 | $19.99
Work worth doing always has a hard part. In any results driven activity there are defining moments. A period of time between getting started and getting finished, when things become hard and aspirations for achievement get seriously challenged. When things become hard, people can feel stuck, and performance can stagnate. People who advance performance rarely stay stuck. They accept the stretch associated with achievement and put their skills to work. The results we seek only get realised when we pursue what we care about and commit ourselves to the moments that matter. Easier said than done when difficulties arise and work to derail effort. If you are a savvy leader who is feeling stuck, or simply looking to advance existing levels of success, this book will prove invaluable. Offering practical insights on how to accelerate performance Definable Moments is one of those rare books that will change how you work, lead and live. | BACK TO TOP
---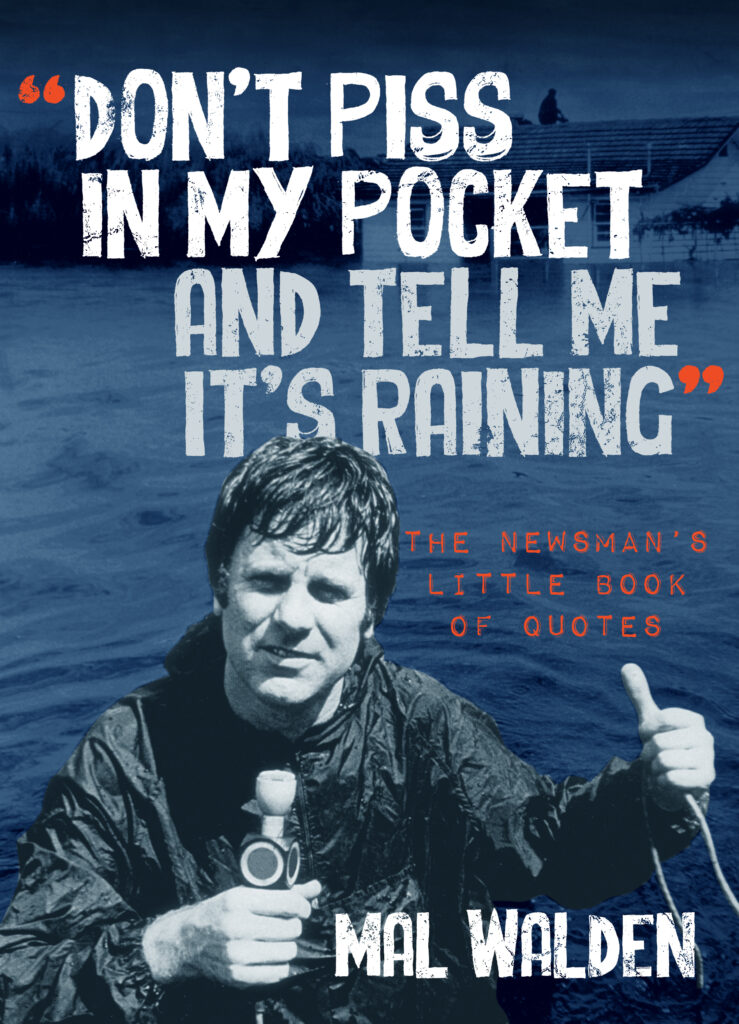 Don't Piss in my Pocket and Tell Me it's Raining
Written by Mal Walden
ISBN: 9780648242680 | $19.99
Melbourne's favourite Newsman is back with words of wisdom to inspire and entertain. Mal Walden's third book from Brolga Publishing and designed to be as accessible as a close friend. Dip into it anytime for support, guidance and a good belly laugh. Mal gives us quotes and anecdotes from the greats and the not-so-greats: spiritual leaders, world leaders, scientists, humourists, business people, athletes, songwriters and artists. Read this and you'll never, as Mike Tyson feared, '…fade into Bolivian…' | BACK TO TOP
---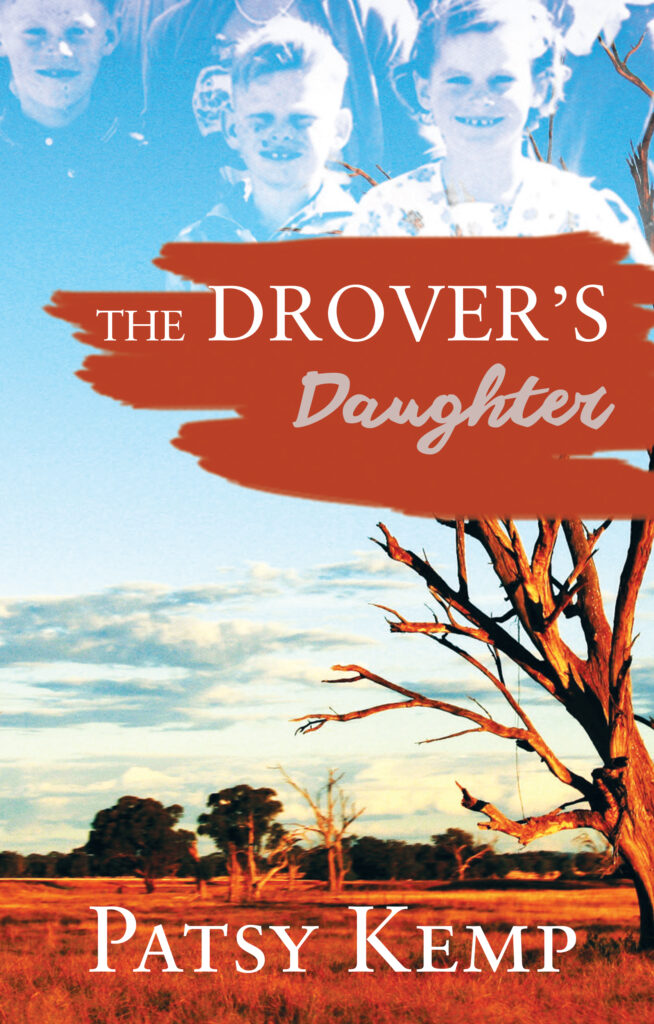 The Drover's Daughter
Written by Patsy Kemp
ISBN: 9781925367751 | $24.99
Drovers hold an iconic place in our Australian identity, due to the courage and perseverance needed to transport cattle and sheep hundreds of kilometres through rural and outback areas.
But what of the women and children who travelled with them?
| BACK TO TOP
E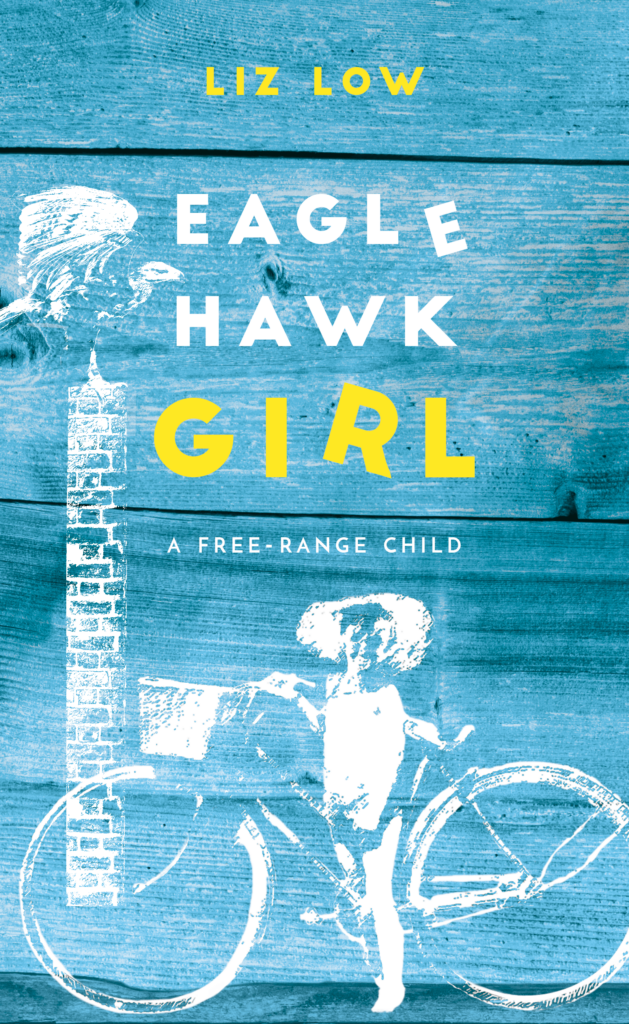 Eagle Hawk Girl
Written by Liz Low
ISBN: 9780648327721 | $24.99
In the 1950s, Eaglehawk boys had fun. Liz wanted to get out of the house and play with them like a boy. This meant taking risks: playing on the old mine poppet heads, climbing rooftops and roaming around on her bike. Aware of the danger of 'men'. As the doctor's daughter she was observed, but that didn't bother her. Nor attendance at a private girls' school and the local church rein her in. Her imagination fed reading about adventures by competent children. Her 'free range' experiences involved a precarious balance between freedom and security. | BACK TO TOP
---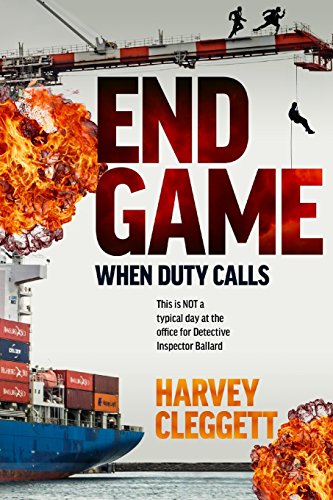 End Game
Written by Harvey Clegette
ISBN: 9781925367553 | $24.99
Note Printing Australia has been breached, crashing a wrecking ball through the belief the building is impregnable. Despite the skill of the thieves, detectives Michael Ballard and John Henderson have collared a number of the gang while recovering a sizeable portion of the $130 million stolen, however, the ring leaders remain at large. The ongoing hunt takes the street hardened cops into the dark world of bikie gangs and illegal guns, overseen by Russian mafia style criminals linked to the Russian Embassy and senior members within the Kremlin. End Game takes up where Harvey Cleggett's second novel, The Heist left off, turbo-charging the readers' adrenalin rush. | BACK TO TOP

---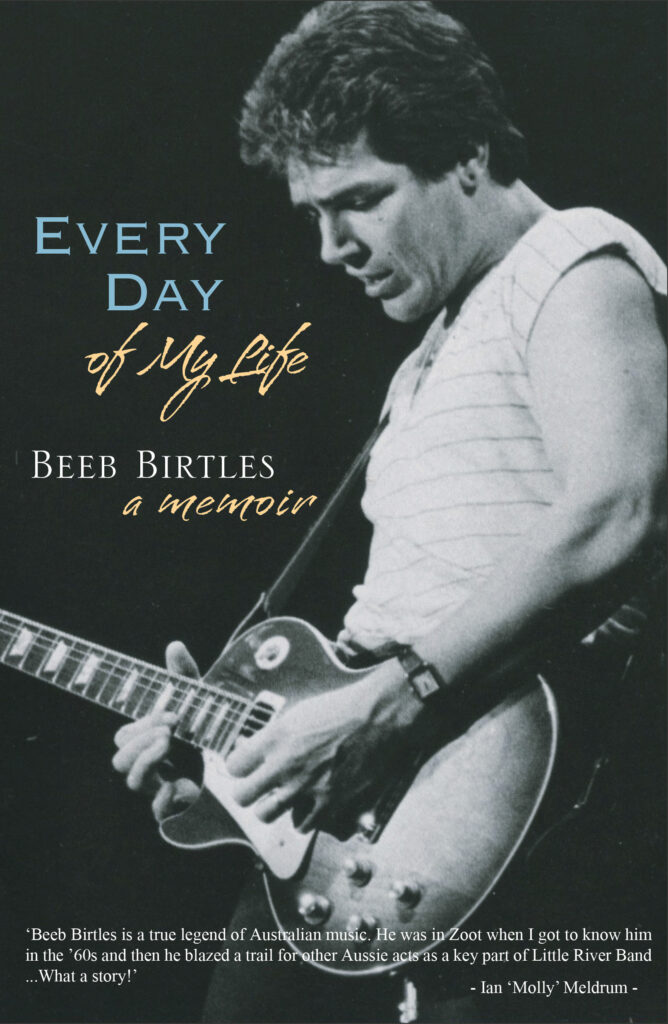 Every Day Of My Life
Written by Beeb Birtles
ISBN: 9781925367973 | $34.99
Every Day of My Life is the remarkable tale of how Beeb Birtles, conquered the music world – and then lost the band he had helped form. Gerard Bertlekamp arrived in Australia in the 1970s, a Dutch boy with no English. Within a short space of time he developed his love of music and adopted the stage name of Beeb Birtles. Beeb became part of the pop sensation of the 70s, Zoot, along with Darryl Cotton and Rick Springfield. Beeb then went on to become one of the founding members of Little River Band (LRB), which was the first Australian band to break into the elusive American market and have a gold album in the US. Their hits include: 'Reminiscing', 'Help is On its Way', 'Lonesome Loser', 'Curiosity (killed the cat)', 'Happy Anniversary', 'Lady,' 'It's a Long Way There' and 'Every Day of My Life'. | BACK TO TOP
F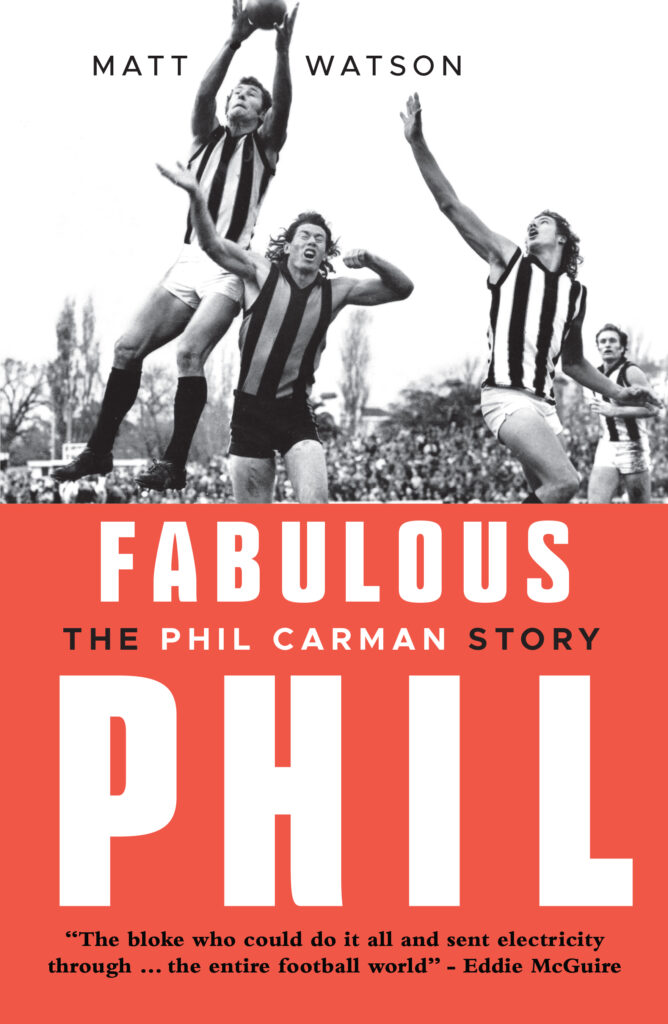 Fabulous Phil
Written by Matt Watson
ISBN: 9781925367850 | $34.99
An explosive biography about footballer Phil Carman. A brilliant footballer of unparalleled athleticism capable of tearing a game apart who, despite his talent, tore his own career apart… 'Fabulous Phil', as he was dubbed by Lou Richards, was at the centre of the biggest interstate war ever seen in the VFL as Collingwood (Vic) and Norwood (SA) battled for him. But the brilliance was punctuated by trouble. He missed the 1977 Collingwood drawn grand final and replay after being suspended for striking Hawthorn's Michael Tuck. Then in 1980, Carman became the first footballer to be suspended for head-butting a boundary umpire. Fabulous Phil is the story of a football nomad, Carman played for Norwood, Collingwood, Melbourne, Essendon and North Melbourne. He craved success and was determined to do it his own way. Former players, coaches, umpires and Carman himself give insight into what went right – and what went so very wrong. | BACK TO TOP
---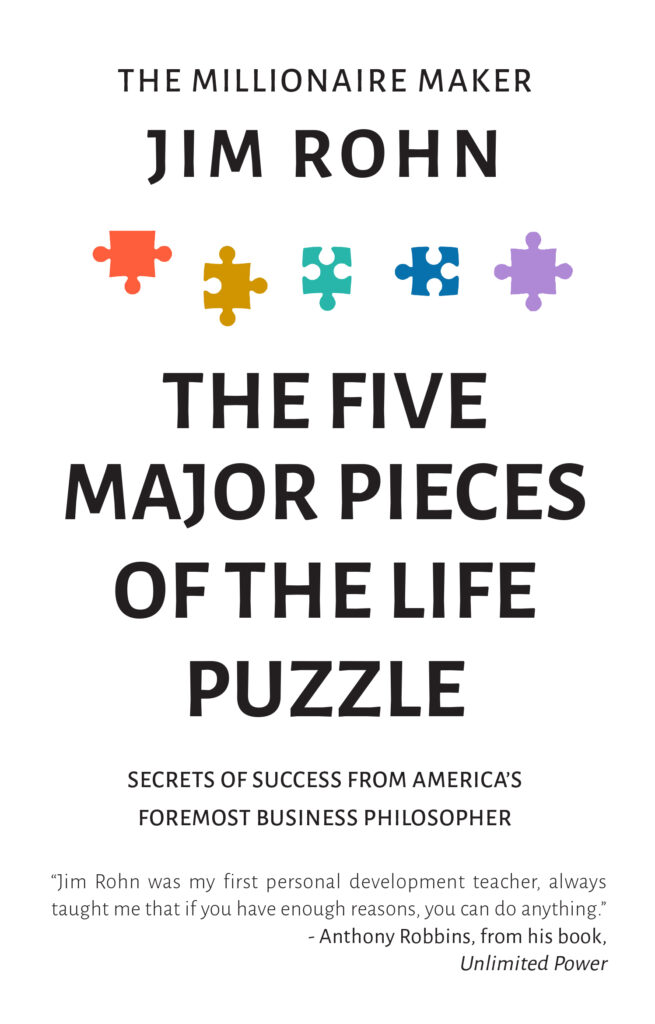 The Five Pieces of The Life Puzzle
Written by Jim Rohn
ISBN: 9871922036285 | $19.99
"To have more we must first become more," is the very essence of the philosophy of personal development, success and happiness addressed by Jim Rohn in The Five Major Pieces to the Life Puzzle. Rohn presents a realistic and powerful formula for the attainment of success and happiness. The philosophy within these pages is a blending of many of Rohn's publicly expressed insights combined with an abundance of new material from his private journals. Resulting in a stimulating and inspiring creation that brings hope to those who are uncertain, encouragement to those who are discouraged, and new understanding to those who are bewildered by the complexities of modern society. It teaches that the journey is as important as the destination. | BACK TO TOP
---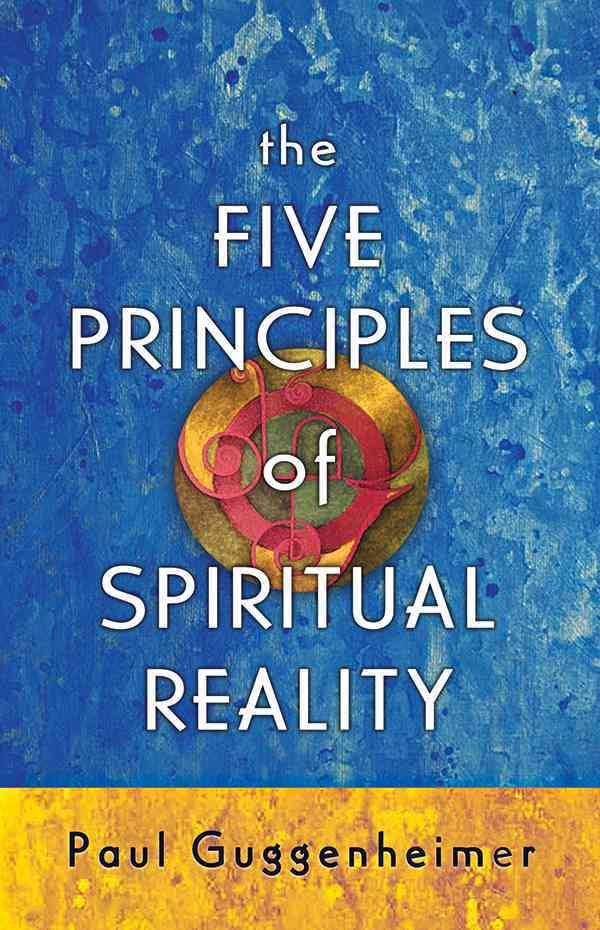 The Five Principles of Spiritual Reality
Written by Paul Guggenheimer
ISBN: 9781922175137 | $19.99
The Five Principles of Spiritual Reality is a deeply profound and original work about the fundamental questions that have nagged humankind since the beginning of time.
Who am I? and Why am I here? Paul Guggenheimer invites us to look within and recognise all that we truly are; to acknowledge our link to divinity and allow our true self to shine through. A fascinating and immensely readable book, this is book that will change people's lives. | BACK TO TOP
---
The FORCE WITHIN
Written by Carol Cooke AM
ISBN: 9781920785031 | $34.99
Three time Paralympian gold medallist Carol Cooke AM tells her life story with disarming honesty, a keen eye and gentle humour. Born into a policing family, Carol follows in their footsteps serving on the Toronto Police Force until love calls and she moves to Australia. Following a period of feeling unwell Carol is diagnosed with MS and life as she knows it changes forever. Resilient and determined, Carol believes she must embrace whatever happens on her life path and that is exactly what she does. She becomes a Paralympian and at an age when her friends are looking at retiring she is still training and competing (and winning!) against athletes much younger than her. | BACK TO TOP
---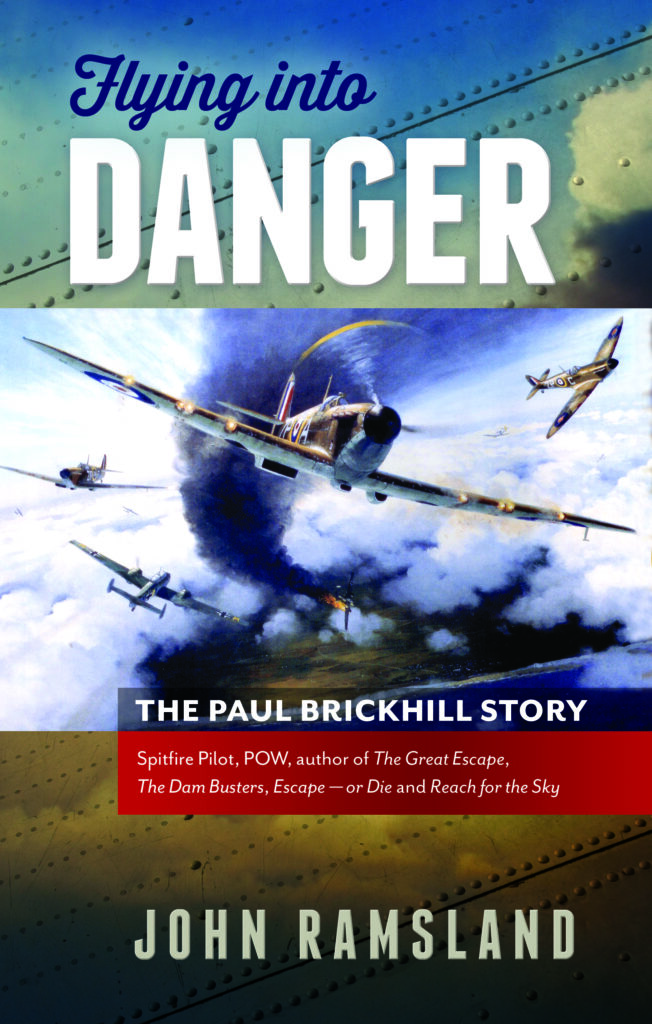 Flying Into Danger
Written by John Ramsland
ISBN: 9781925367683 | $25.99
A fascinating look at the troubled life story of wartime bravery, the price of fame and of a serious breakdown that lasted two decades. During the 1950s Paul Brickhill, an Australian fighter pilot, prisoner of war and author wrote, without a doubt, the best iconic stories of the RAF in wartime Europe – all tour-de-force books based on brilliant research which today remain unfaded. Most are still in print. Paul Brickhill may have been forgotten, but not his books and not the classical feature film versions derived from them. | BACK TO TOP
---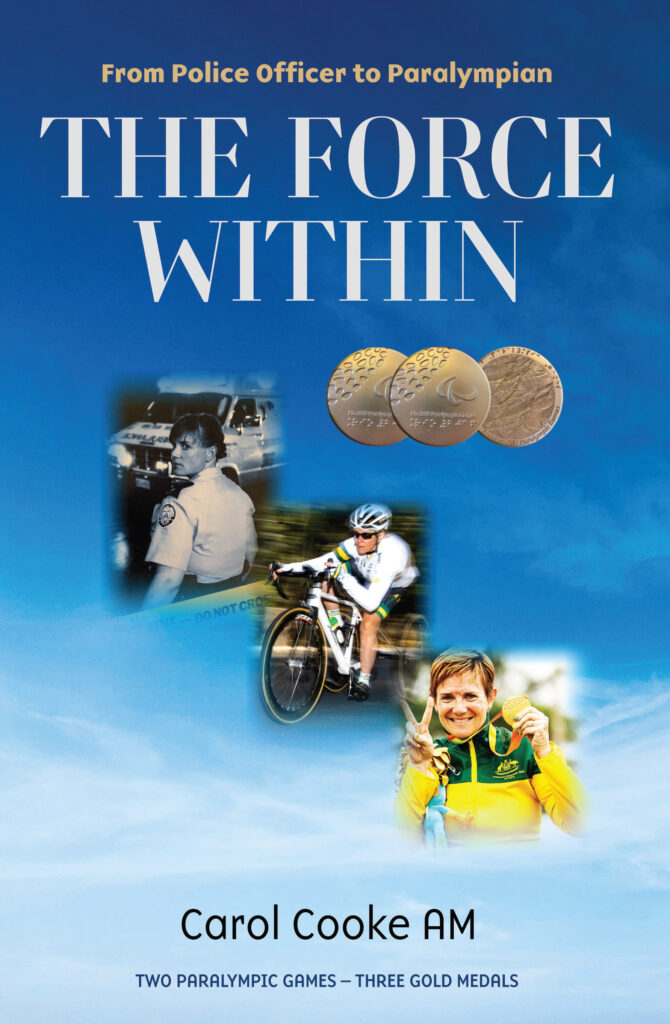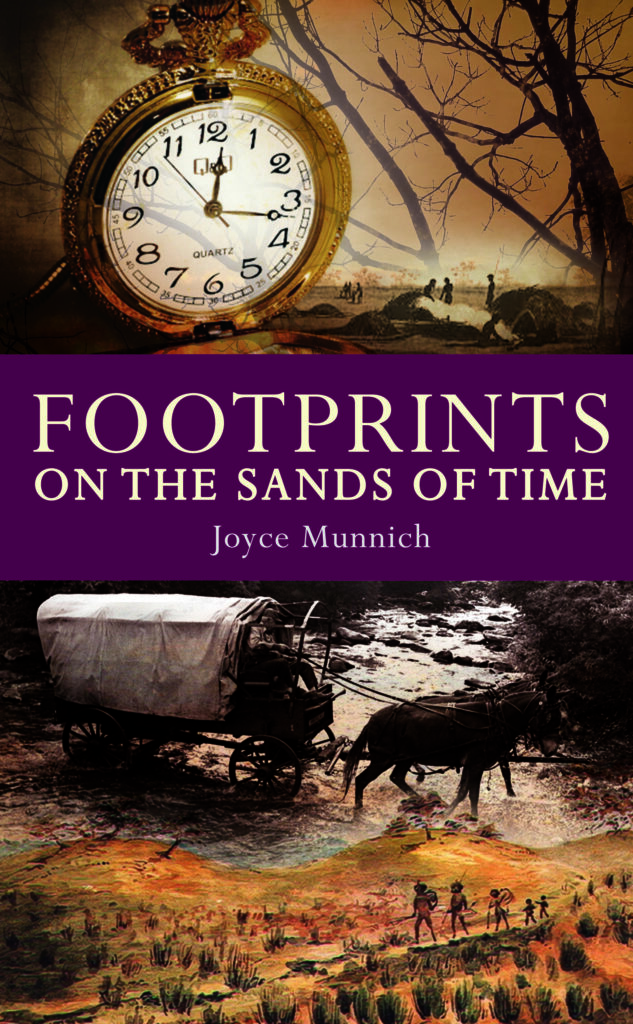 Footprints in the Sands of Time
Written by Joyce Munnich
ISBN: 9781922175908 | $24.99
An historical novel covering the intertwined lives of three generations of a pastoral family and an Aborigine tribe. It begins with the arrival of the first white settlers in the Fitzroy river region and the reaction of the local clans. Through the years 1855-1919, the struggles to co-exist continue – the white people striving to prosper in spite of on going difficulties, the black people wanting only to hold on to a way of life that has been theirs for thousands of years. | BACK TO TOP
---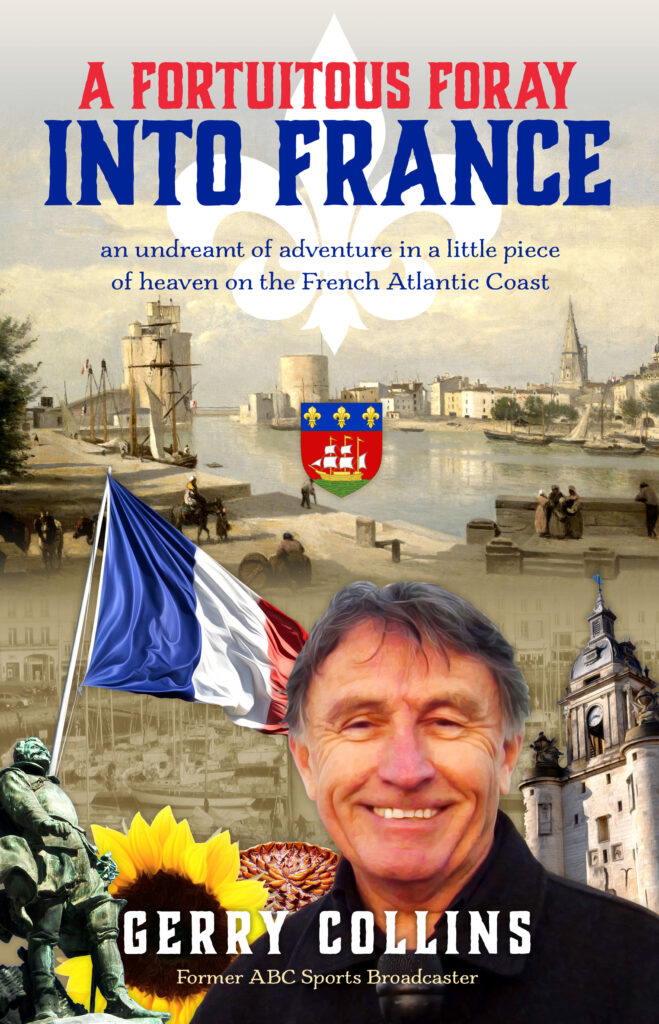 A Fortuitous Foray into France
Written by Gerry Collins
ISBN: 9780645372366 | $24.99
A Fortuitous Foray into France opens with former ABC sports broadcaster, Gerry Collins, panicking. Having earned an extraordinary opportunity to be an international university exchange student at the age of 63. He finds himself struggling to understand and feels this exchange to the University of La Rochelle in France may prove to be a disaster. He becomes immersed in local history and finds himself swapping roles from sports broadcaster to sports fan as he does his best to immerse himself in the French way of life. The reward is an experience beyond his expectations. | BACK TO TOP
---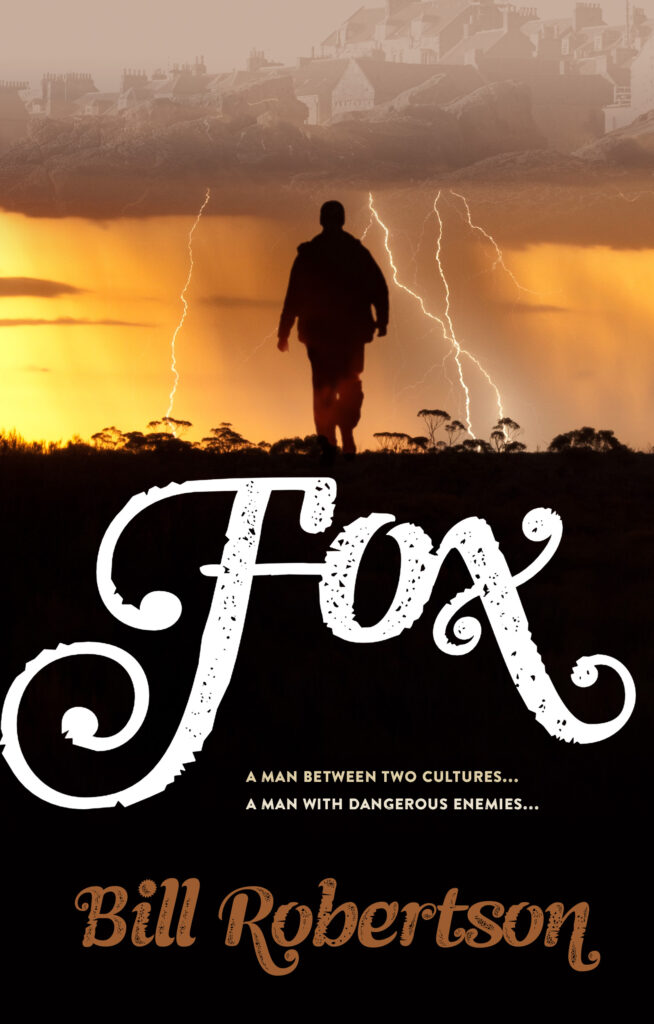 Fox
Written by Bill Robertson
ISBN: 9781925367126 | $24.99
Colin Fox, member of the Stolen Generation. He is principled, a protector, tent boxer and SASR warrior. As a boy he witnessed the murder of his sister Lucy and experienced extreme abuse. As a man he interrupted a serious assault upon his mentor, Caroline Connors and later became an integral member of her family. Highly respected by his SASR unit, he was sent to the UK for special training and there connected with members of his white father's family for the first time. A passionate affair with a member of the English aristocracy resulted in his jailing for alleged rape. Whilst incarcerated, Caroline Connors and her daughter Judy are murdered. Fox swears revenge. As a consequence he meets a vicious Melbourne bikie gang involved in drugs, gun running and dog fighting, a gang which also harbours Caroline's killer. Justice is effected in Fox's own unique manner. | BACK TO TOP
---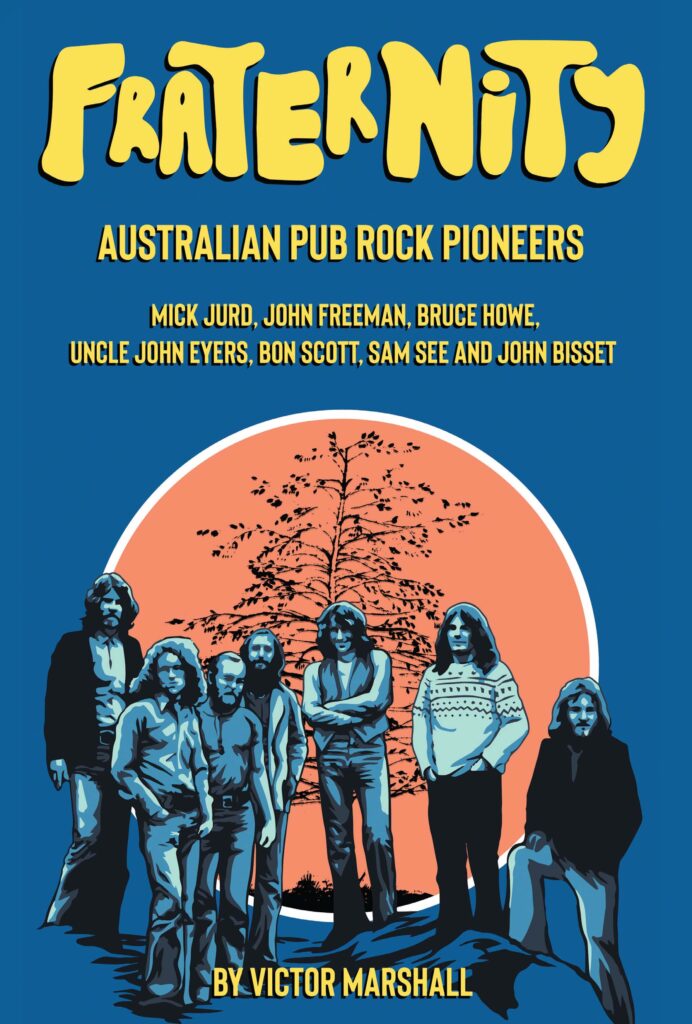 Fraternity
Written by Victor Marshall
ISBN: 9781920785109 | $34.99
With outstanding live performances, original material and Bon Scott (later with AC/DC) as lead vocalist, it's no wonder Fraternity rocked the Australian music world in 1970. Each band member sought-after. Fraternity gained opening spots with acts such as Deep Purple, Manfred Mann and Black Sabbath. Fraternity's complex musical arrangements and originality influenced some of Australia's greatest musicians such as later members Jimmy Barnes and John Swan. For the first time in 50 years the band's story is told in their own words and this significant lost chapter in Australian music history is revealed. | BACK TO TOP
---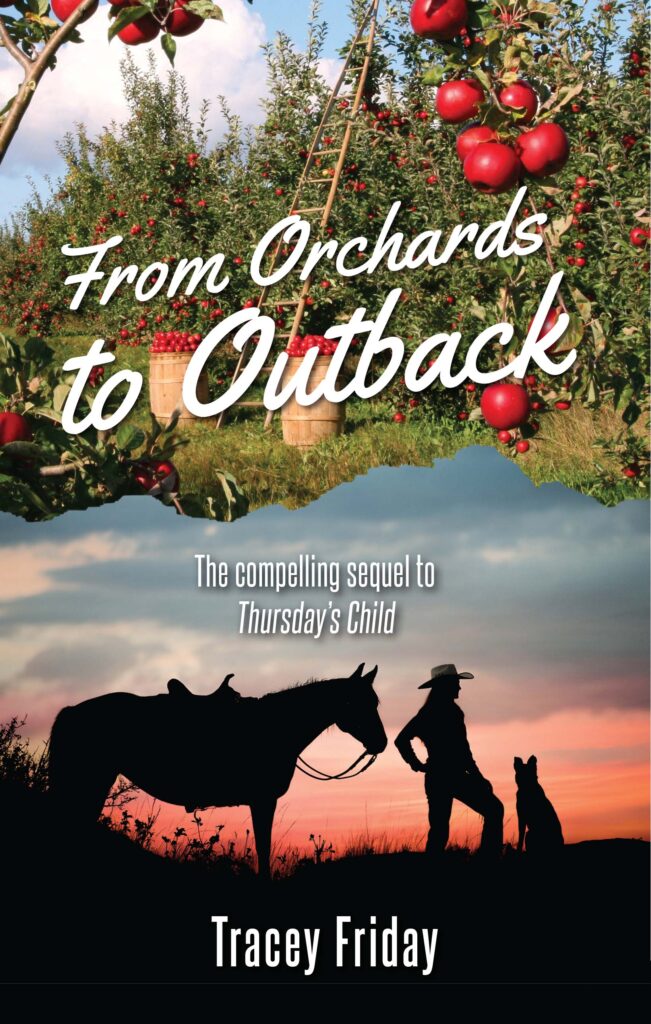 From Orchards to Outback
Written by Tracey Friday
ISBN: 9780909608453 | $24.99
Pretty, petite Maggie Harris has been captivated by Australia ever since she was five years old. Now at twenty-two she has left the quiet English village of her birth, with its apple orchards and all the people most dear to her, and travelled to Australia for the adventure of her life… Despite all her planning, nothing can prepare her for what she will find when she lands at McKinnley Station – a sheep station in the Australian Outback. The vast red land is unlike anything she has ever seen – and so is Jack McKinnley, the station owner's handsome son. However, Maggie quickly learns the Outback can be a dangerous place – and it's not just the wildlife that is threatening. | BACK TO TO
G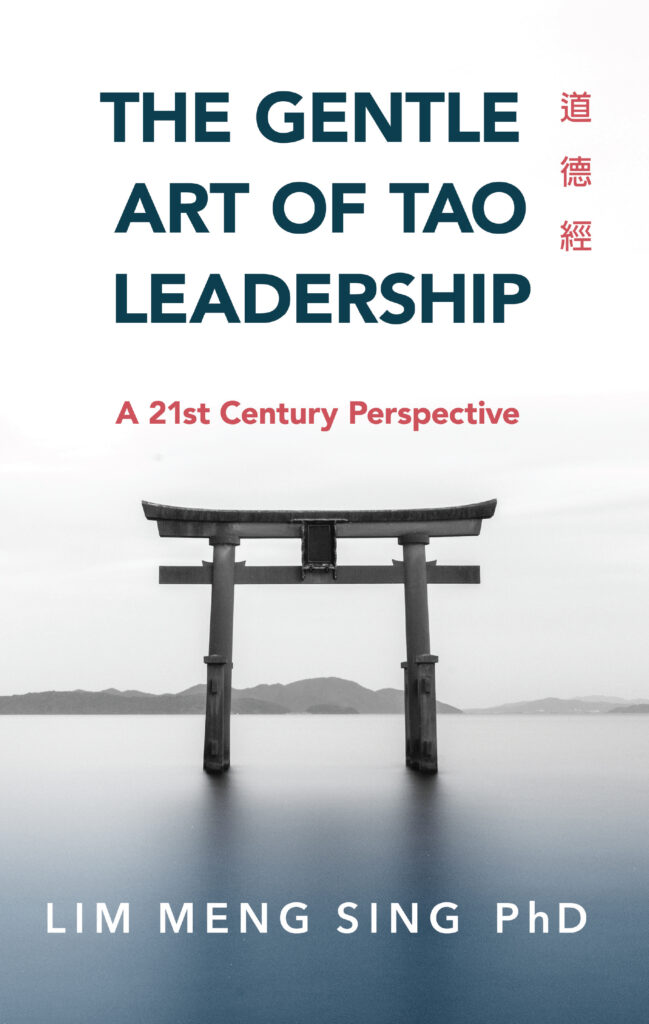 The Gentle Art of Tao Leadership
Written by Lim Meng Sing, PHD
ISBN: 9780909608736 | $19.99
The Gentle Art of Tao Leadership explores living in a harmonious way with others and self. Leadership is all about people and ethics and in a world often lead by fear and greed, ethical leaders can be difficult to find. We are all leaders in some form or another. Whether in business, sport, home or simply with ourself, the decisions we make influence and impact on others. To act ethically, in the gentle way of Tao, is to act for the good of all. To quote the Chinese classic, the Tao te-Ching: Ultimate goodness, like water, benefits all things and harms nothing … It has depth at its heart; it shows beneficence in dealing with others; it is sincere in speech; it keeps order in governing; it thrives in ability and acts in timeliness. An inspiring and insightful book that will change the way you behave. | BACK TO TOP
---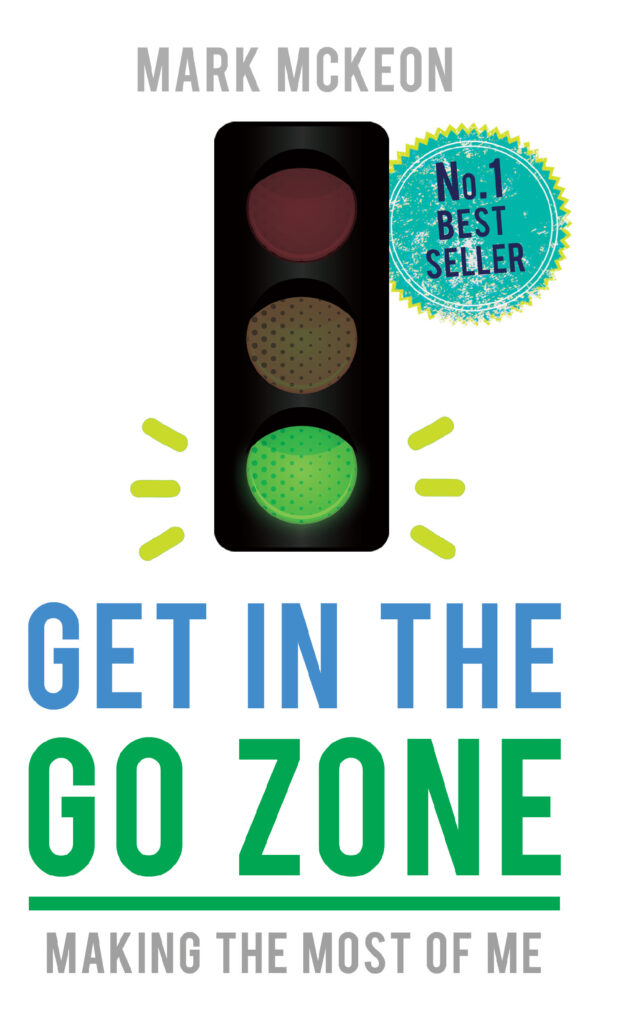 Get in the Go Zone
Written by Mark McKeon
ISBN: 9781925367027 | $24.99
The Go Zone is a unique and innovative program which combines business and personal efficiency with enhanced wellbeing and resilience. Learn how to truly concentrate without excuse or distraction in time focussed Go Zones, be comfortable and productive while cruising in the Slow Zone, and recover and enjoy your passions GUILT FREE in the No Zone. Innovative, engaging and amusing. Read the Get in the Go Zone in an hour enjoy for life. | BACK TO TOP
---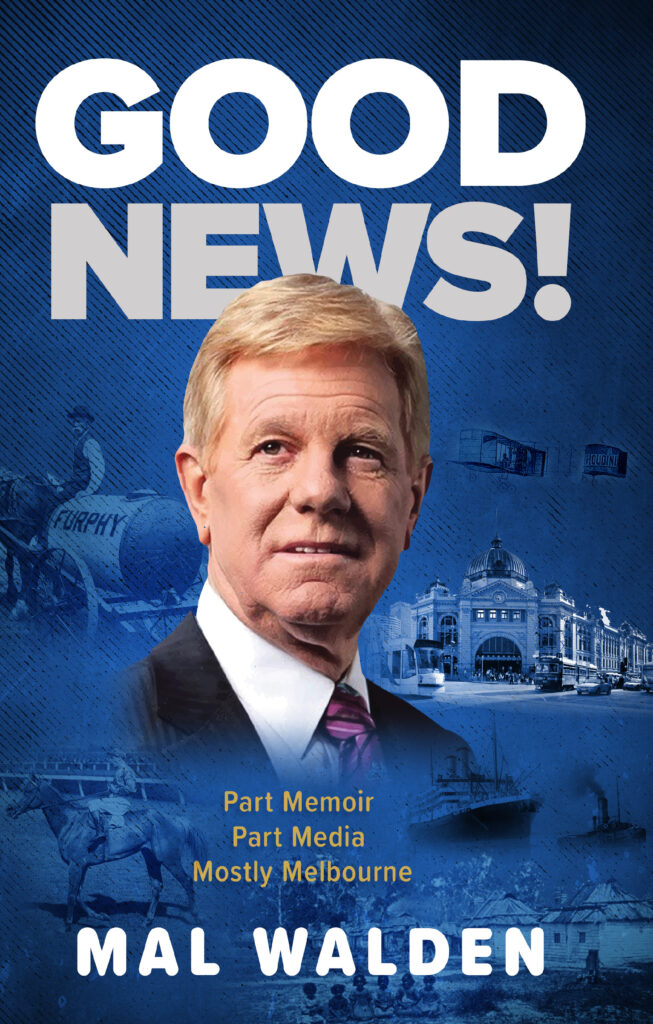 Good News!
Written by Mal Walden
ISBN: 9781925367928 | $24.99
If it bleeds – it leads! This has been the catch cry of news rooms across the country when making decisions on what to present as our daily news… however, Mal Walden, much loved Melbourne newsreader who was involved with journalism and the media for over 60 years, presents this collection of Good News. Stories of survival, invention, eccentricities and goodness. Studies have shown it is beneficial to our mental well being! These feel-good stories highlight the ingenuity of people, the kindness and compassion we can show to each other, the determination to overcome hardship and the fun people can have in their daily life. | BACK TO TOP
H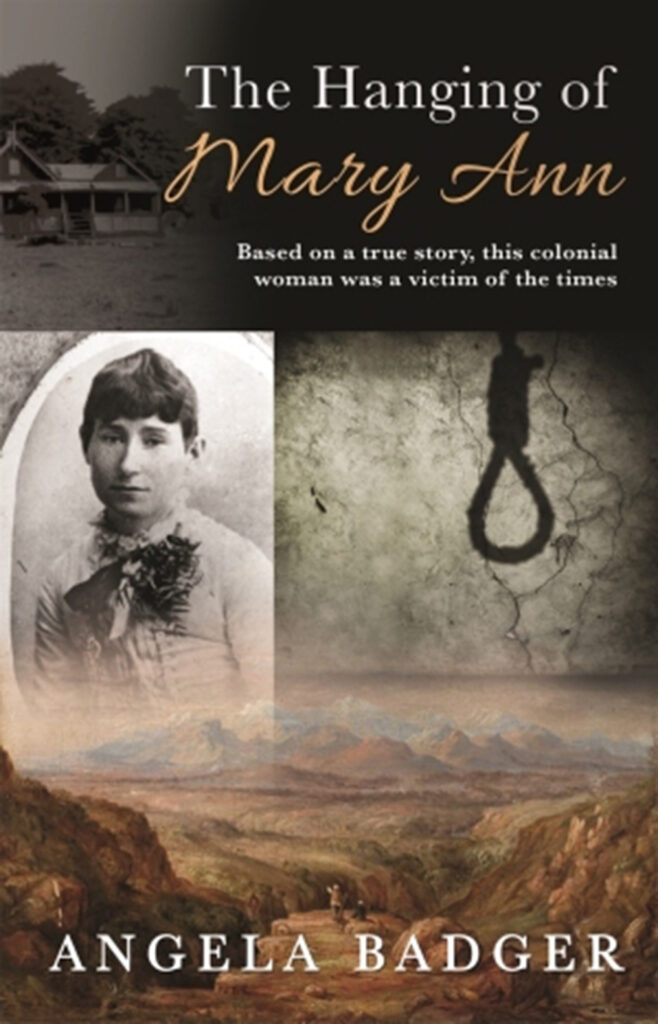 The Hanging of Mary-ann
Written by Angela Badger
ISBN: 9781922175526 | $24.99
A gripping story of power, deceit and passion, this historical fiction is based on the true story of Mary Ann whose case is said to have brought about the Married Women's Property Act. When she inherits her family's property, her husband soon begins selling off portions of the land without her consent, cheating her birthright he then wants to bring his 'fancy' woman to live there. Driven by desperation, Mary Ann fights with him and cuts his arm. The wound turns septic and he dies. She is hauled off to Goulburn Goal branded a murderer. However, when she is found to be pregnant the authorities decide to wait until the baby is born before sentencing her to hang. Her real crime through all this is being born a woman in a man's world… | BACK TO TOP
---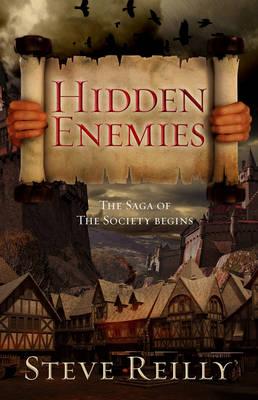 Hidden Enemies
Written by Steve Reilly
ISBN: 9781925367010 | $24.99
Camille, a fourteen-year-old witch, watches as her mother is burned at the stake. She flees, chased by Xavier, a member of The Society. When Camille finds the auch, Aiyu, he takes her into the mountains for protection. Xavier follows and finds the entrance to the high country. The Society plan to have King Leopold attack and destroy the auchs, but Leopold misreads the information. Leopold marches south to intercept an invasion from Greche. With Leopold out of the city The Society hatches an alternate plan. | BACK TO TOP
---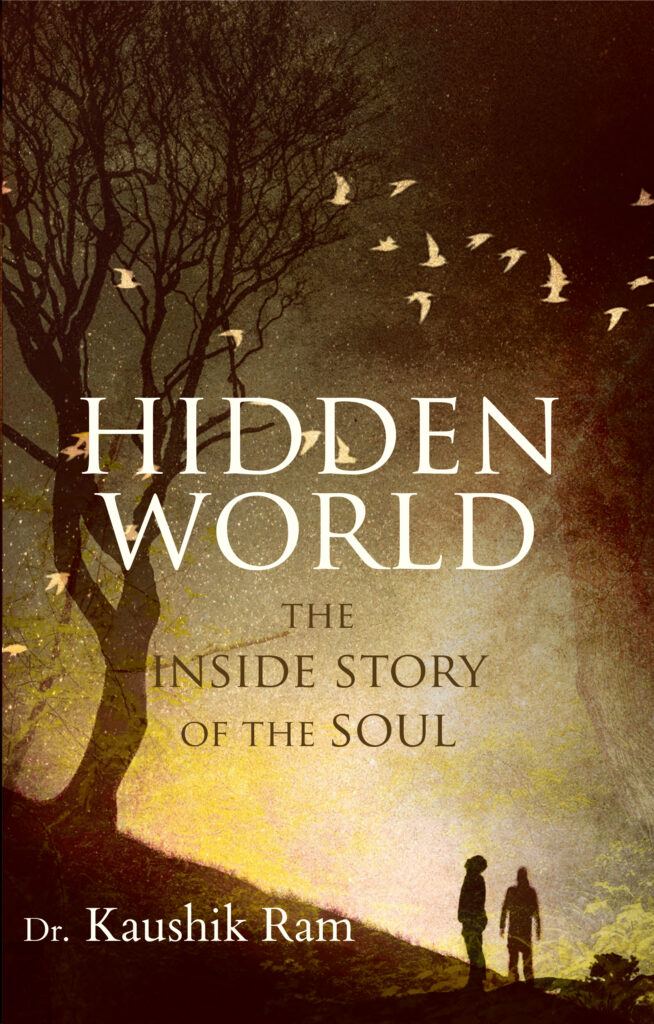 Hidden Story: The Inside Story of The Soul
Written by Dr. Kaushik Ram
ISBN: 9781925367867 | $24.99
Paradoxes sometimes appear more real than what we may tell ourselves to be true. Simply because we are unable to scientifically validate what we cannot measure, does not give reason to deny the existence of possibilities beyond our cognitive threshold. To lift the taboo on magic that makes our reality nonsensical, Dr. Ram makes no attempt to satisfy the intellect. In fact, many have been damaged by the toxicity of information and do not know what to believe in anymore. For this reason, Dr. Ram has written this book for the subconscious, for us to embody this intelligence – viscerally. Besides, our hearts speak of that which the mind may refuse to understand. | BACK TO TOP
---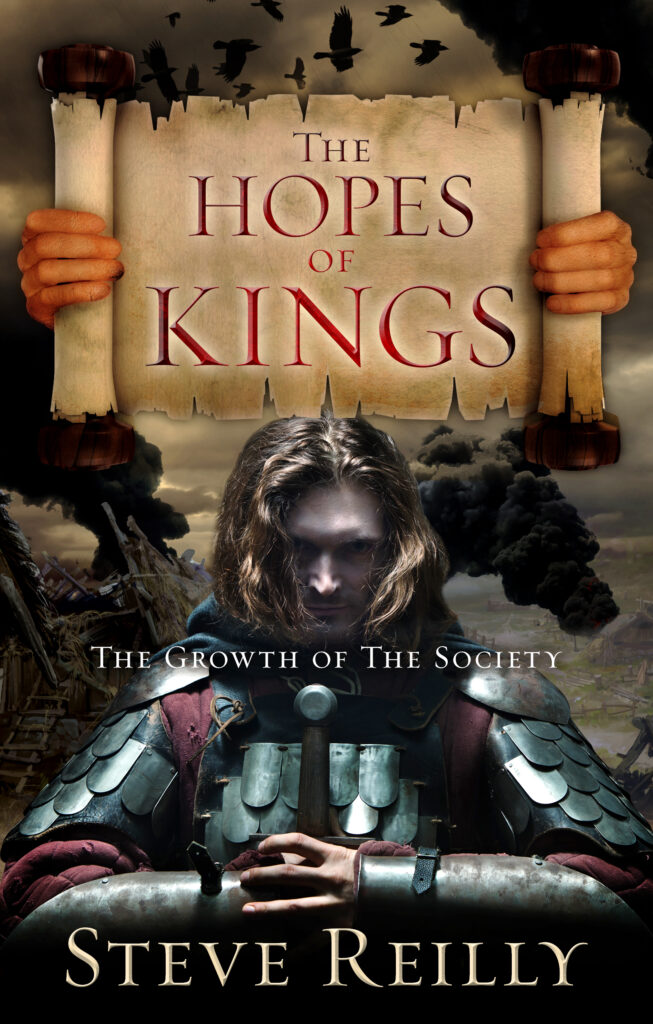 The Hopes of Kings
Written by Steve Reilly
ISBN: 9781925367607 | $24.99
Xavier is not satisfied with simply being king of Arenia, though it has only been weeks since Beth placed him on the throne. He has a dream but The Society want him to turn his attentions north, to the auchs before they become a threat. Meanwhile Camille decides to return with Aiyu to Konungssonur to unite the witches and aid her friends as they prepare for a war they do not want. This peaceful nation must take up weapons in support of Hirith, their new, though reluctant king. | BACK TO TOP
---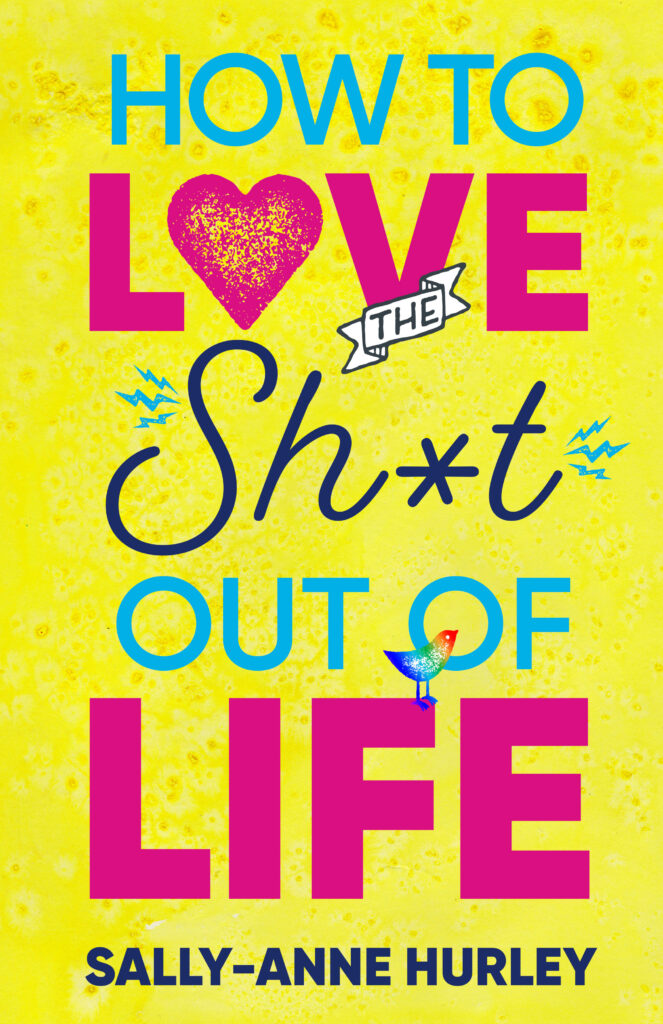 How to Love the Sh*t Out Of Life
Written by Sally-Anne Hurley
ISBN: 9780648242642 | $24.99
How To Love The Sh*t Out Of Life is a self-help guide to enjoying life and being positive. Author Sally-Anne Hurley has written her first book with the objective to share her stories on how she has attempted to sustain a positive outlook on life with others. Hurley has taken anecdotes and tales from her life to provide examples of how she has practised the strategies she preaches in the book. Hurley also takes experiences from the people in her life to also showcase these positive strategies. She is not a professional life-coach or in that field of work, but her experiences and observations of those around her, is what has inspired her need to share her positivity strategies and tips with others. Humour is another major aspect of the book, in particular, a self-deprecating and often sarcastic view of her Hurley's life and experiences are given to the reader to provide a sense of relatability. Aimed at readers between the ages of 18-35, the book looks at different stages and aspects of enjoying life, but also covers some of the challenges humans face in order to do so. | BACK TO TOP
---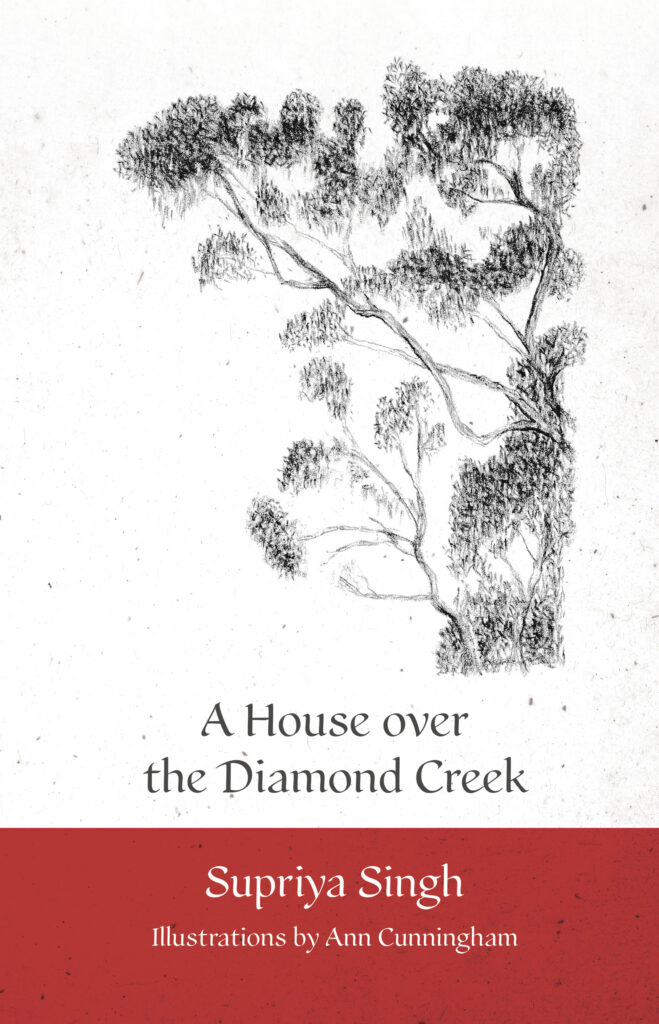 A House Over the Diamond Creek
Written by Supriya Singh
Illustrations by Ann Cunningham
ISBN: 9781920785017 | $24.99
It is spring in Melbourne and I am not there. I had a taste for it before I left for India. The japonica was flowering and there was a sprinkling of blossom on the plum trees and wild prunus. I wonder if the lilac has bloomed and finished. It is now nearly the end of September. Did the poppies bloom? And the wild azalea? Have the forget-me-nots and the borage covered the garden? Have the roses at Ivanhoe survived the lack of care? What about the persimmon? Are the hollyhocks good this year? And the grevillea, correa and salvia that I planted only last Autumn? It may be too late to plant the tomato seedlings from Lyn. Maybe I will be back home in time to see the quince bloom. I am making up for my lost spring by creating small gardens in the balconies of my place in Dharamshala and my sister's house in Delhi. | BACK TO TOP
I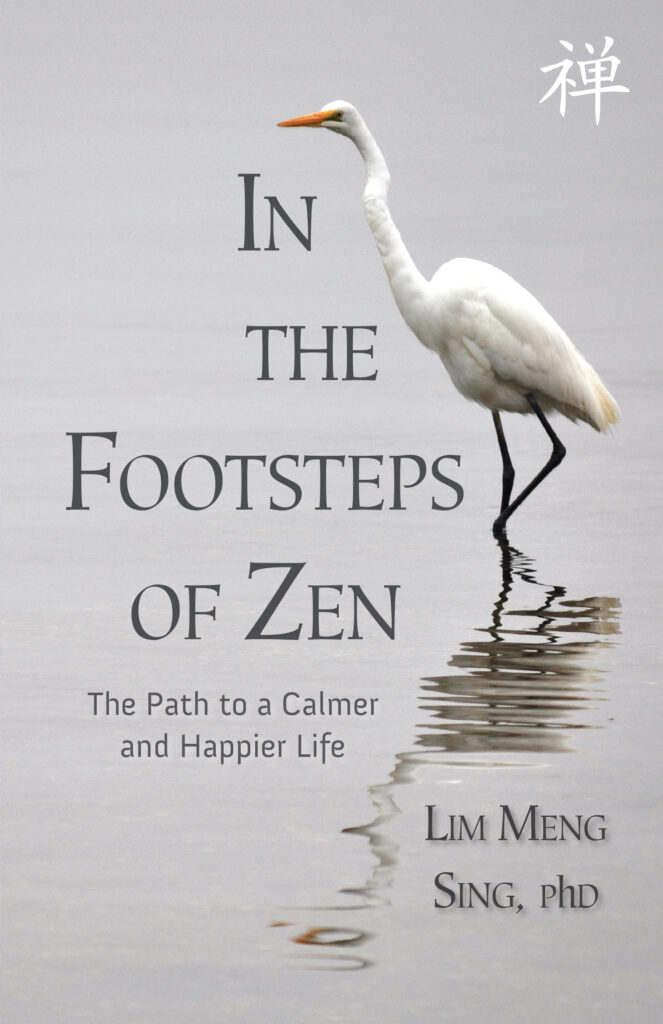 In The Footsteps Of Zen
Written by Lim meng Sing, PHD
ISBN: 9780648327776 | $19.99
There is no quick fix for the woes of modern living. We are born and we die but in-between can be glorious – this is the way of Zen.
Zen is NOT a religion, it is NOT a dogma, it is a way of life that is extremely practical and applicable to modern life. "A path is made by walking on it." Begin your walk with Zen now and reconnect with the joy in your life. | BACK TO TOP
---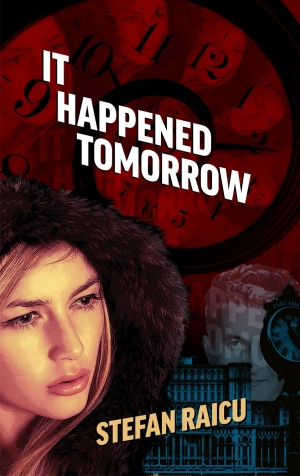 It Happened Tomorrow
Written by Stefan Raicu
ISBN: 9781922175618 | $24.99
A mystery drama set in communist Romania in the 1970's, "It Happened Tomorrow" is a spin off from "In Time Forever". The novel portrays life, love and death during the autocratic regime of Comrade Nicolae Ceausescu under the strict control of the feared secret police better known within the Eastern Bloc as the infamous Securitate. Set at a thrilling pace throughout, the novel entwines aspects of extravagant lifestyles of the communist aristocracy with the gloomy existence of the majority during the self-proclaimed golden era of Ceausescu's dictatorship, to which a broad colourful thread of magic realism is added. The ever gripping suspense leads to a startling climax that will astonish the reader. | BACK TO TOP
---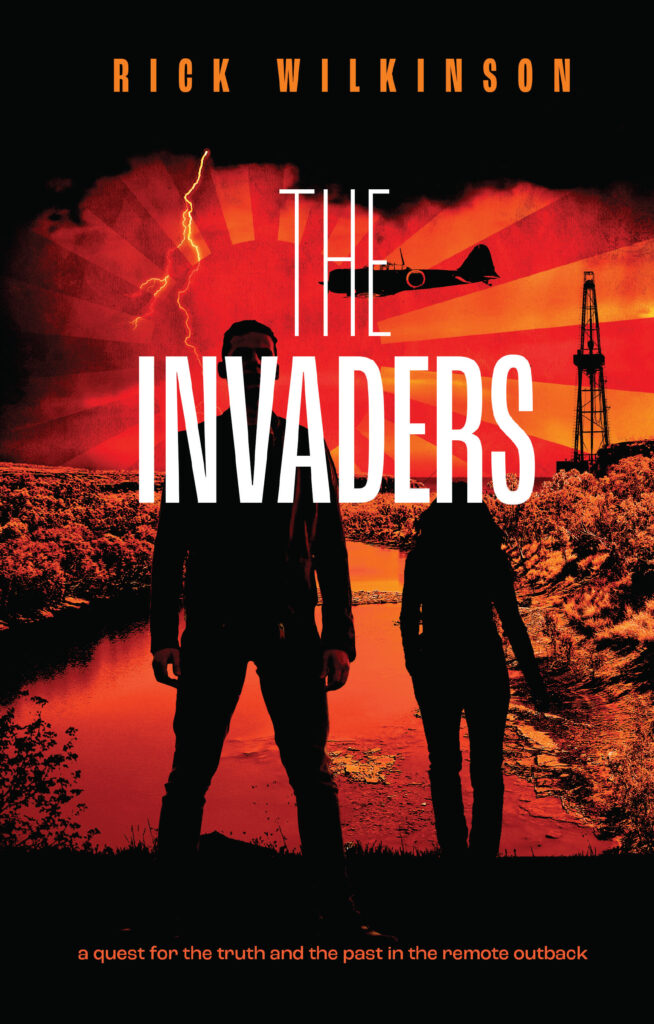 The Invaders
Written by Rick Wilkinson
ISBN: 9780648697084 | $24.99
Set in northern Australia's Victoria River region, the narrative interweaves three eras. In 1839 British explorer, Stokes, finds oily sludge in water wells on the banks of the river. In 1942 Nackeroo corporal, Ash, believes a German-born missionary is collaborating with Japanese invasion plans. Aided by Aboriginal tracker, Gabriel, Ash stalks, determined to find out the truth… In 1987 after a drilling rig accident geologist, Brad, meets hospital nurse, Karen, the missionary's granddaughter and Karen introduces Brad to Ash, now their guardian. In a turn of events, Brad also meets Gabriel, now a land rights activist. A drilling program is suspended in the wake of the world stock market crash. Brad, guided by Ash, takes Karen to look for Stokes' water wells and the mission ruins. Brad and Karen are unaware Ash has their own plan… Gabriel also knows more than Brad and Karen could anticipate… | BACK TO TOP
---
J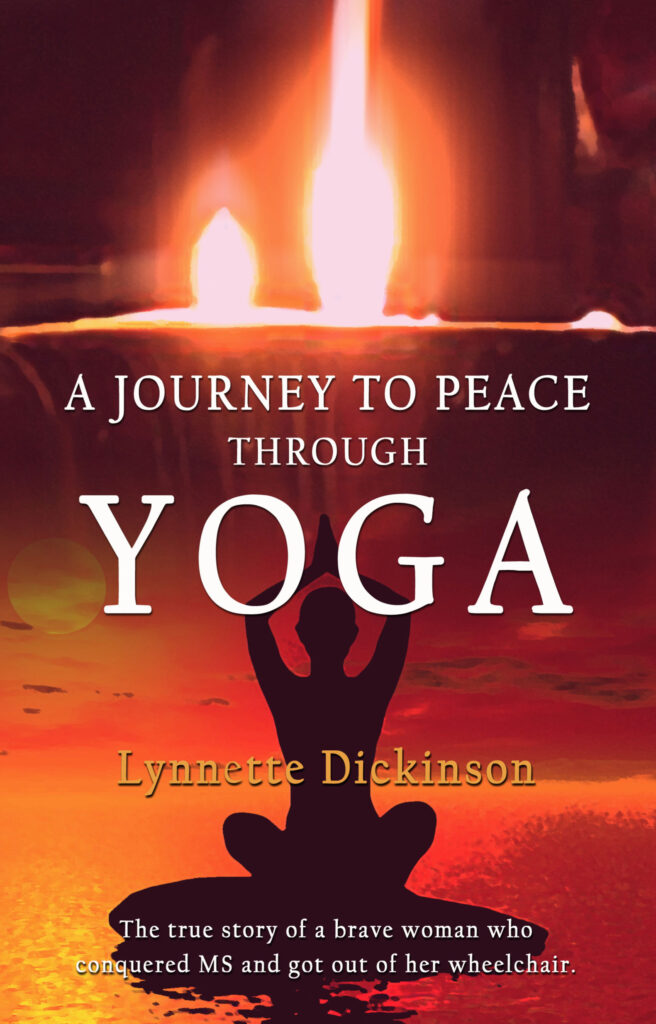 A Journey To Peace Through Yoga
Written by Lynette Dickinson
ISBN: 9781925367034 | $26.99
A Journey to Peace Through Yoga tells the story of Lynnette Dickinson and her journey through near bankruptcy, relationship breakdown, house fire, migration to the UK, teaching in an inner-city school in Bristol, her father's death and finally her descent into MS and a wheelchair. This is the true story of a woman's journey through Multiple Sclerosis, using the power of her mind and the tools of yoga and meditation to manage the symptoms and associated stress of MS. An inspiring journey of self discovery, this book is about the transformation of our experiences of life, regardless of circumstances. Lynnette's journey to peace is a but a spark of the potential we all have to find greater peace and harmony in our lives, it offers a clear and logical explanation for the reason why the majority of people fail to realise their full and unlimited human potential. | BACK TO TOP
---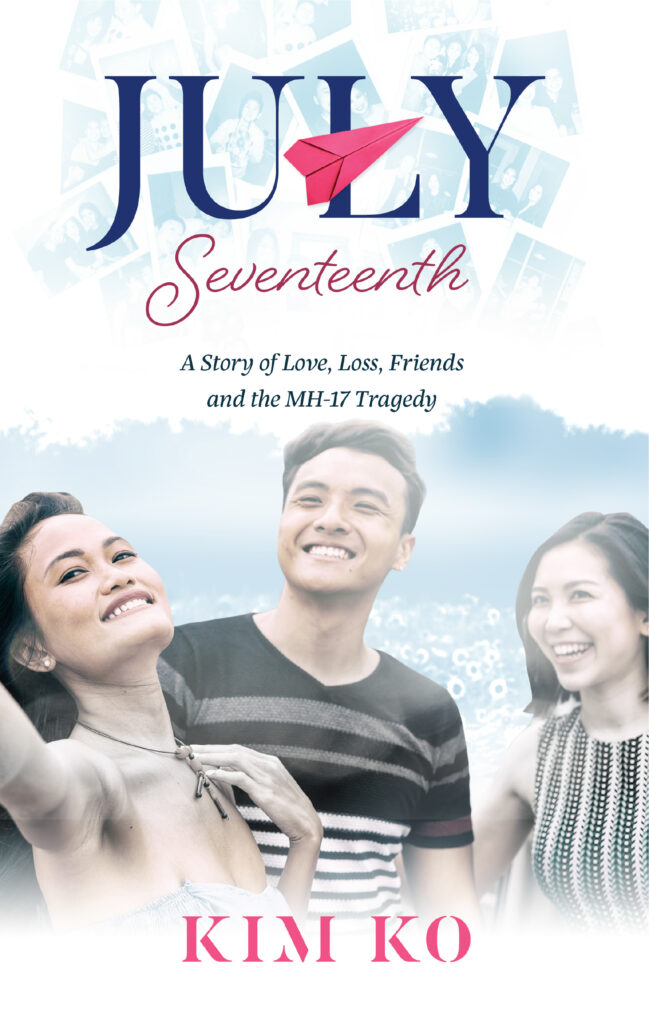 July Seventeenth
Written by Kim Ko
ISBN: 9780648564652 | $24.99
Kayla Ng is a good girl who wants to please her parents but she is also a 'Dragon' in Chinese astrology and has a fire within her. When she is sent to Australia from her homeland of Malaysia she studies hard to fulfill her parent's dream of her becoming a doctor. She makes two lifelong friends: Eva and Russell and her story highlights the difficulties, loneliness and often hilarious world of being an international student in Australia. Kayla eventually graduates as a doctor only to realise that what she wants and what others want for her are worlds apart. When Eva dies tragically in Malaysian Airlines Flight MH17 that is shot down over Ukraine, Kayla is inspired to do some soul-searching about the direction her life is taking and make some bold changes. | BACK TO TOP
K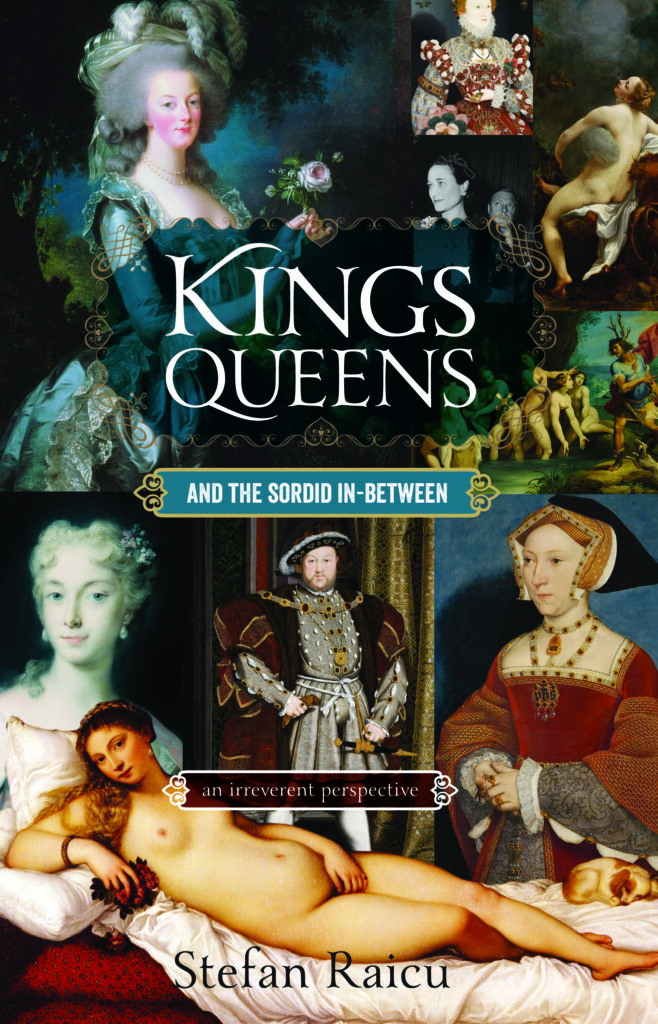 Kings, Queens and the Sordid In-between
Written by Stefan Raicu
ISBN: 9781925367591 | $24.99
A kind of historical kaleidoscope covering misogyny and all sorts of misconduct and naughtiness in a number of noble circles. The book contains a number of illustrative instances selected from royal families from around the world, all viewed from the mischievous perspective of an ordinary bloke. The tales are portrayed in a satirical manner and the depiction of the particular cases is focused on the more "spicy" aspects of the happenings rather than on the historical importance of the events. | BACK TO TOP
---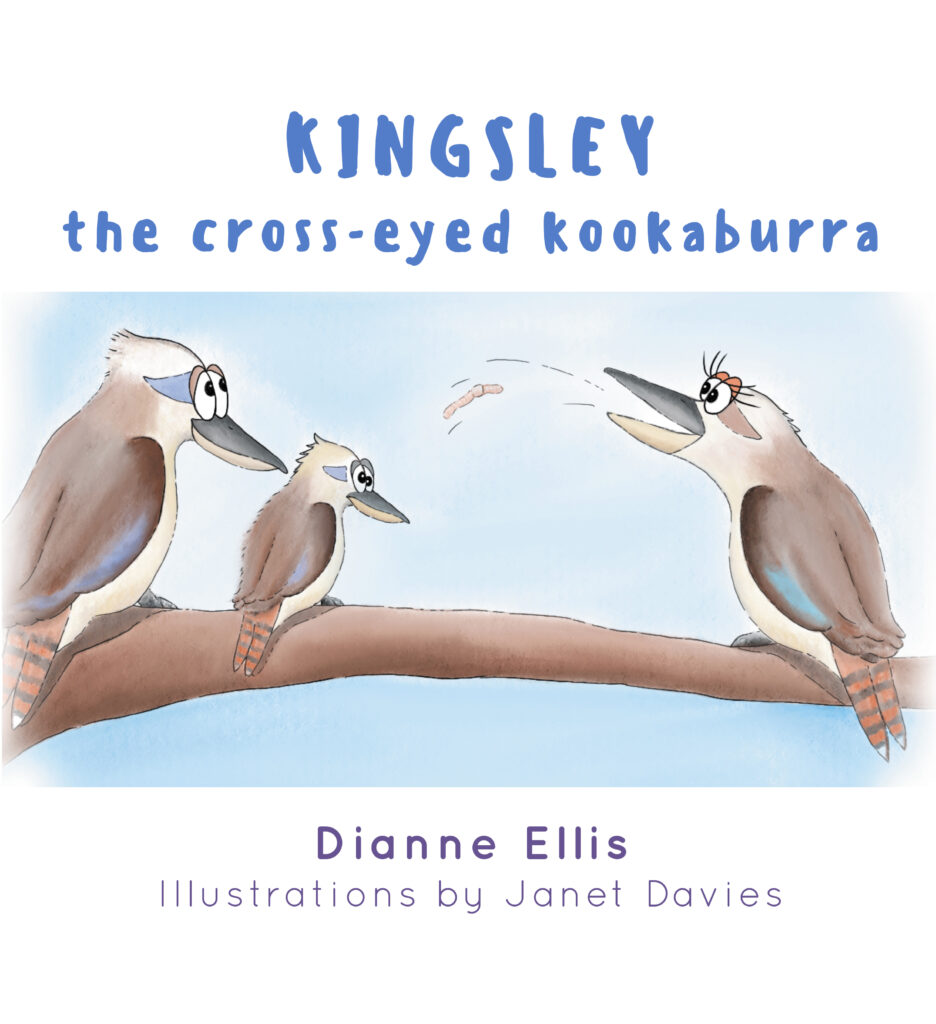 Kingsley the Cross-Eyed Kookaburra
Written by Dianne Ellis
Illustrated by Janet Davies
ISBN: 9780648697008 | $24.99
Kingsley is a kookaburra born cross-eyed. He wants to be like his parents and his brother gumnut. He tries and tries but he finds flying and catching his own food very difficult. With lots of practise Kingsley learns to fly and land and catch food even though he's cross-eyed, in fact him being cross-eyed is his advantage against an eagle who is flying after his brother – Kingsley with saves the day with a circular swoop at top speed! Hooray! A gorgeous story about how being unique is a wonderful thing, that perseverance is key and believing in yourself to achieve your goals is important. | BACK TO TOP
L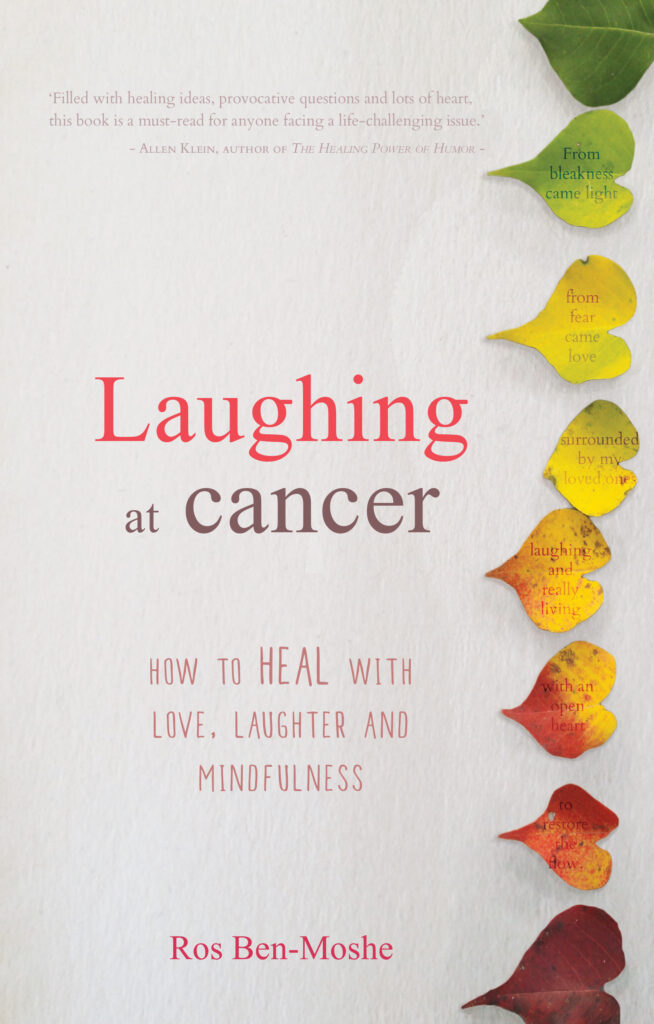 Laughing at cancer
Written by Ros Ben-Moshe
ISBN: 9781925367843 | $24.99
Laughing at cancer is a unique book – most books about cancer are Q&A's, outline the latest scientific research advances, are from a "what to expect" orientation, or in some instances are from a comedic perspective on someone's personal experience. Infused with humour, hope and inspiration also includes some scientific evidence, making the content factually rigorous. Laughing at cancer aims to empower readers and provide strategies to enhance resilience – a factor often diminished by ill health. | BACK TO TOP
---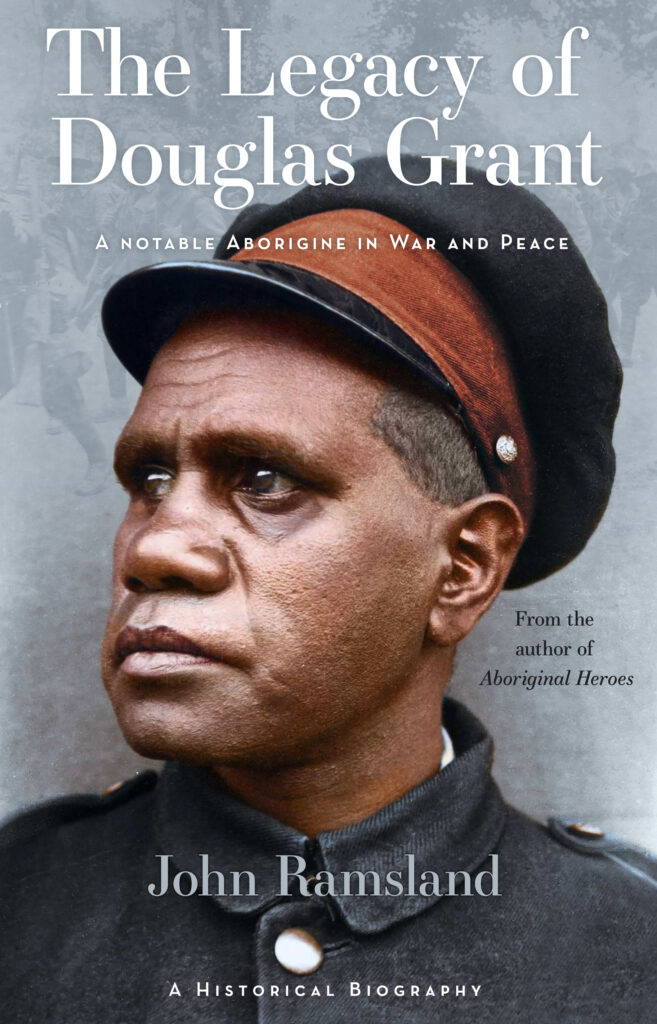 The Legacy of Douglas Grant
Written by John Ramsland
ISBN: 9780987639080 | $26.99
The versatile and gifted Douglas Grant was stereotyped in the media as the Black Digger with a Scottish accent. He was much more than that. Well educated by White parents who rescued him from an 1886 massacre in the frontier wars, Douglas became an engineering draftsman, woolclasser, charismatic public speaker and storyteller. In the 1st AIF he fought bravely on the Western Front, was wounded and taken prisoner in the Battle of Bullecourt. Noting he was well-educated, German authorities made him the inmate-in-charge of the large Half Crescent Prison Camp for Muslim and Hindu soldiers. He saved many lives by negotiating for ritual foods and medical supplies. Returning home, he went through hard times and adventures, but always maintained his great sense of humour about life. | BACK TO TOP
---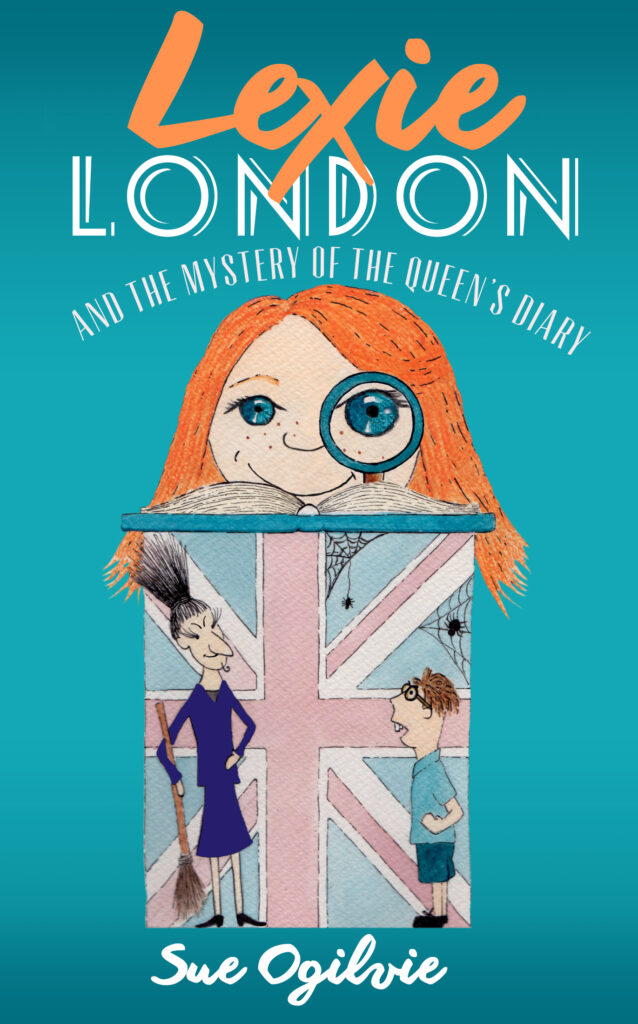 Lexie London and the Mystery of the Queen's Diary
Written by Sue Ogilvie
ISBN: 9781925367423 | $15.99
Lexie London is a confident, cheeky girl who has recently moved from England to Melbourne. Lexie sometimes feels as if she's moved to another planet, especially when she has to say "thongs" instead of "flip-flops". One day, the librarian at Magpie Creek Primary lets Lexie's class in on a huge secret … Many years ago, when visiting this school, the Queen of England lost her personal diary – and now she wants 5MF to find it! Detective Lexie is determined to get to the bottom of it all. The reward? A trip to England to personally return the diary to the Queen herself. No one is going to stop Lexie – not Jeffrey Minton, not Rachel Snoot, and especially not the evil principal Miss Broom.With the help of her friends, Lexie embarks on an epic and colourful adventure. Spooky cupboards, creepy attics, missing paintings and bizarre banana skin trails are just some of the cryptic clues. Will Lexie London crack the case and find the missing diary? | BACK TO TOP
M
The Magical Land of Birdaylia
Written by Anne Randles
ISBN: 9781922175816 | $19.99
A poetic story developed for each character which explains the reason for their evolvement. Each bird has a purpose and a love of life no matter how unusual their features. From Bollywooloom to Wil, Wal, Wen, they are arranged in alphabetical order and their names require careful perusal and pronunciation. | BACK TO TOP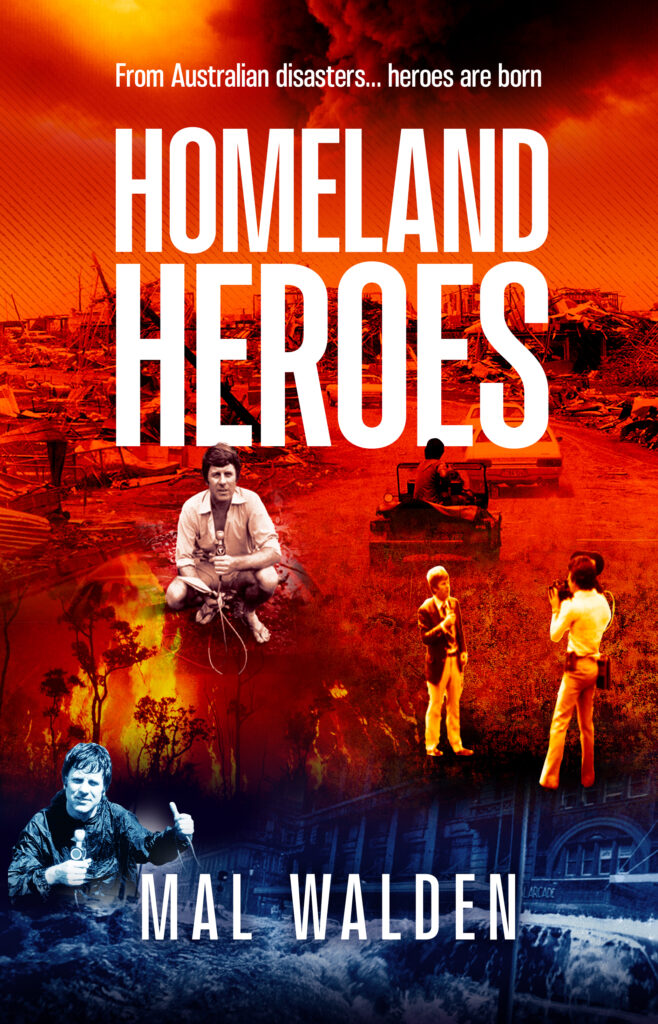 Mal Walden's Homeland Heroes
Written by Mal Walden
ISBN: 9870645815818 | $25.99
Australia's favourite newsman, Mal Walden, continues his theme of unique Australian stories with Homeland Heroes.
This is a tribute to those who have demonstrated incredible bravery and self-sacrifice in the face of overwhelming odds.
Out of disasters, heroes are born.
Homeland Heroes pays tribute to our Women at War, Indigenous Warriors and many Unsung Heroes.

Mal Walden is the longest serving newsman on Australian television. Since his retirement from the newsroom he has written several bestselling books for Brolga Publishing, 'Homeland Heroes' being his latest.
---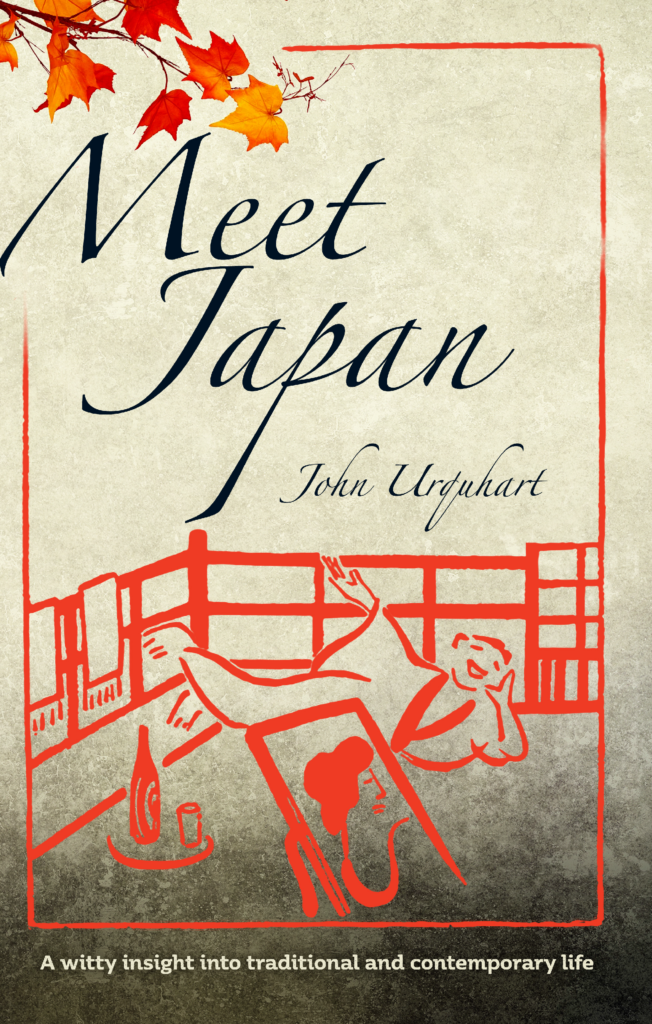 Meet Japan
Written by John Urquhart
ISBN: 9780648242673 | $26.99
Assigned to Japan in the 1970s for work was an eye opener for the young Urquhart family. They soon came to appreciate that beneath the westernised façade, Japan was still very much a country of ongoing traditions, culture, business forms and cuisine. All had been a part of Japanese life for centuries. Based on a selection of letters written between 1974-85, Meet Japan is a journey of enlightenment for John and Lois, plus their young family. | BACK TO TOP
---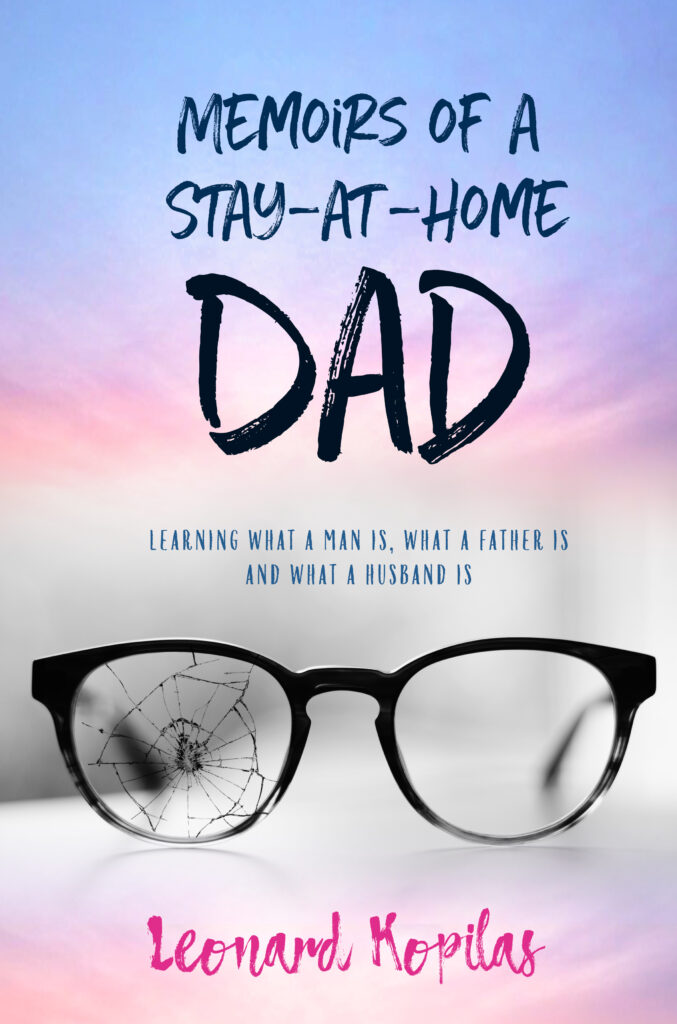 Memoirs of a Stay-At-Home Dad
Written by Leonard Kopilas
ISBN: 9780648327752 | $19.99
The journey into parenthood starts well before the birth of the child and Memoirs of a Stay- At-Home Dad opens a discussions about this being a time where gender is being questioned, role models are being redefined and technology is casting a light on every corner of the world and thus parenthood becomes even more important for the stability of our children.
| BACK TO TOP
---
Memoirs of Galina
Written by Galina Kuchina
ISBN: 9781925367225 | $24.99
Memoirs of Galina follows the true story of Galina Kuchina and her family. Originally from Russia, the family leave their home for China in search of a better life. The family endure a difficult time under Japanese occupation in China and live under Soviet rule. However, even during the most difficult times the young still studied, worked, fell in love and got married. Galina and her family soon migrate to Australia. | BACK TO TOP
---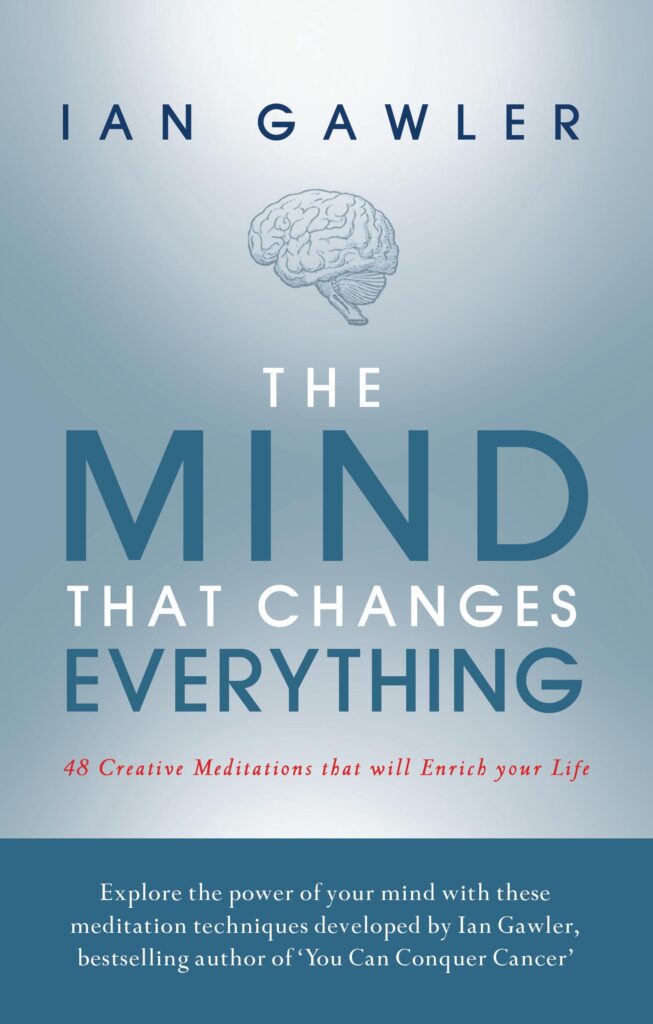 The Mind That Changes Everything
Written by Ian Gawler
ISBN: 9781925367256 | $24.99
Ian Gawler was given 2 to 3 weeks to live. Despite having his leg amputated, he was coughing up blood and pieces of bone as the cancer had manifested in his chest. That was in 1975. Ian has since become Australia's most well known cancer survivor. The Mind that Changes Everything details specific meditation techniques to assist you in meditation and awareness. | BACK TO TOP
---
Miracles of Mercy and Grace
Written by Jeans Barnes
ISBN: 9781925367546 | $24.99
When a thought comes to mind, the words flow. Inspired by faith, Miracles of Mercy & Grace is a calming and uplifting remedy for the soul. A Christian of forty years, Jean Barnes feels blessed to have been given a strong faith in the Word of God. Carefully crafted words focus on the beauty of nature and sing praise of His glorious grace. | BACK TO TOP
---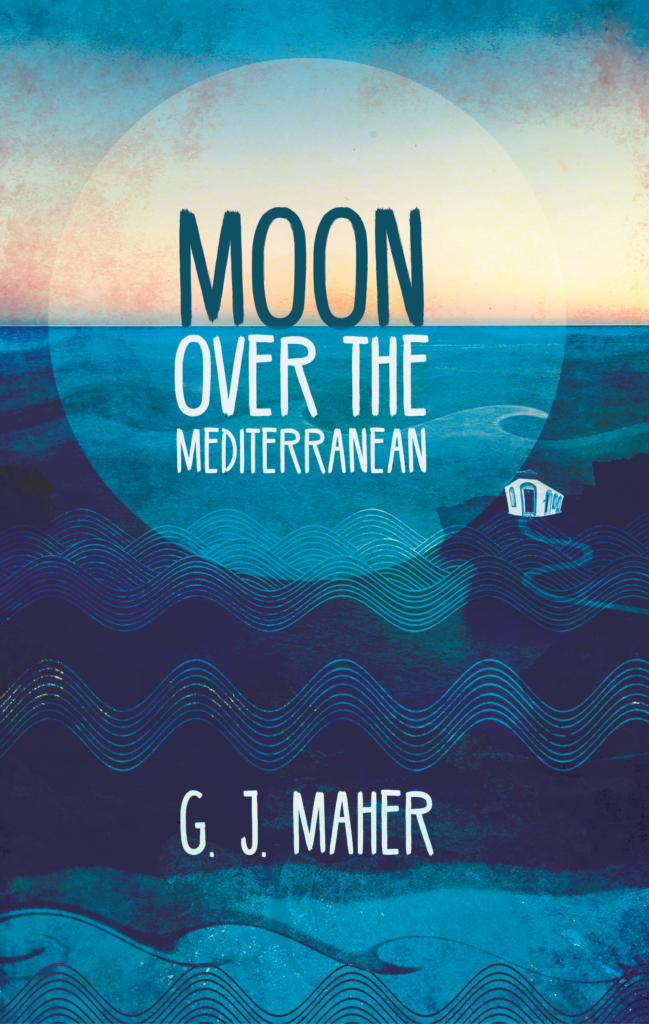 Moon Over the Mediterranean
Written by G. J. Maher
ISBN: 9781925367898 | $24.99
The fascinating story of Alexander, a conscientious objector in 1960s Holland. He embarks on a lifetime adventure travelling the world. He keeps his sketch pad at hand, always has a good book to enjoy and engages in deep philosophical discussions with fellow travellers. As he matures, Alexander becomes more involved with the world around him.
A feel-good book despite the difficult issues it confronts. It tells the story of one man's struggle to make the world a better place and live a compassionate life. | BACK TO TOP
---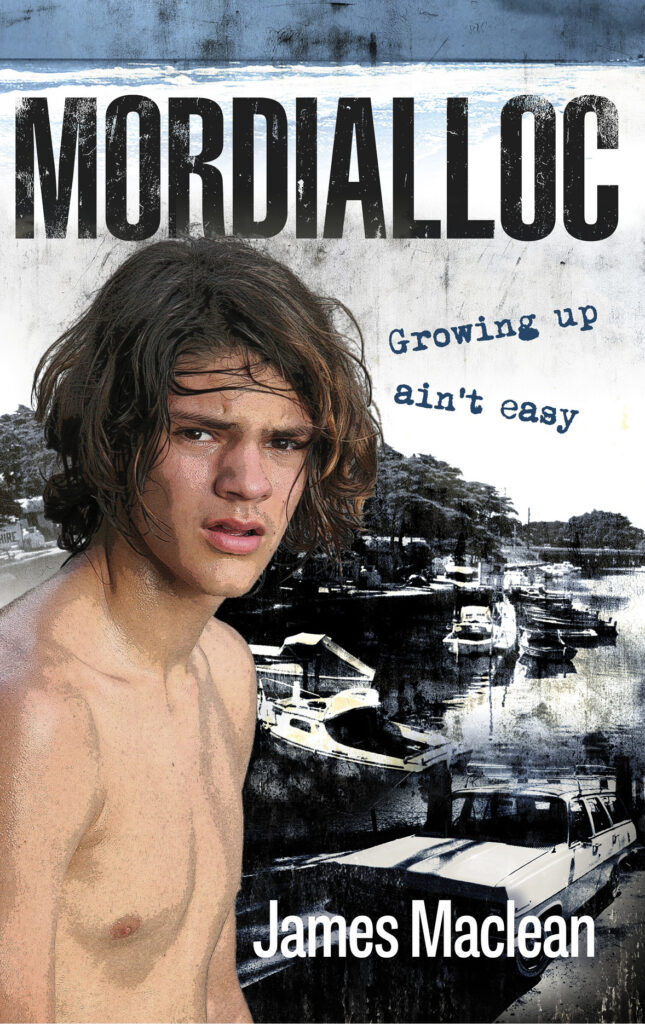 Mordialloc
Written by James Maclean
ISBN: 9781925367270 | $24.99
With year 12 in the rear view mirror, Floyd decides to throw a party for his graduating class. Hard liquor, inexperience and a testosterone-fuelled peer group are seldom a good mix. What seems funny at the time isn't always funny in the morning and a court case suddenly looms on the horizon. The boys find themselves scrambling; all for one and one for all. Well, maybe not this time. | BACK TO TOP
---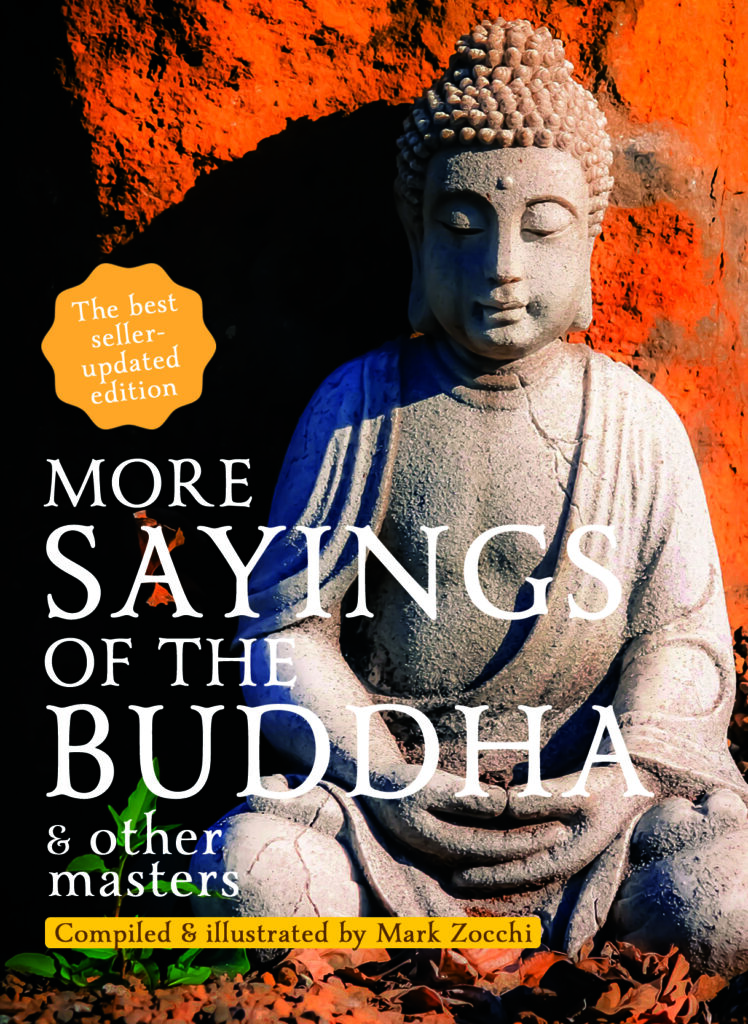 More Sayings of the Buddha & Other Masters
Compiled & Illustrated by Mark Zocchi
ISBN: 9781925367737 | $15.99
Bring joy, be inspired or find your divinity while flicking through and absorbing the words of wisdom that these great masters have to offer. A great book to give as a gift, or to have around the home or office, it is an easy way to learn more about the great masters from the 14th Dalai Lama through to Sogyal Rinpoche as well as the wisdom they have imparted upon others. | BACK TO TOP
---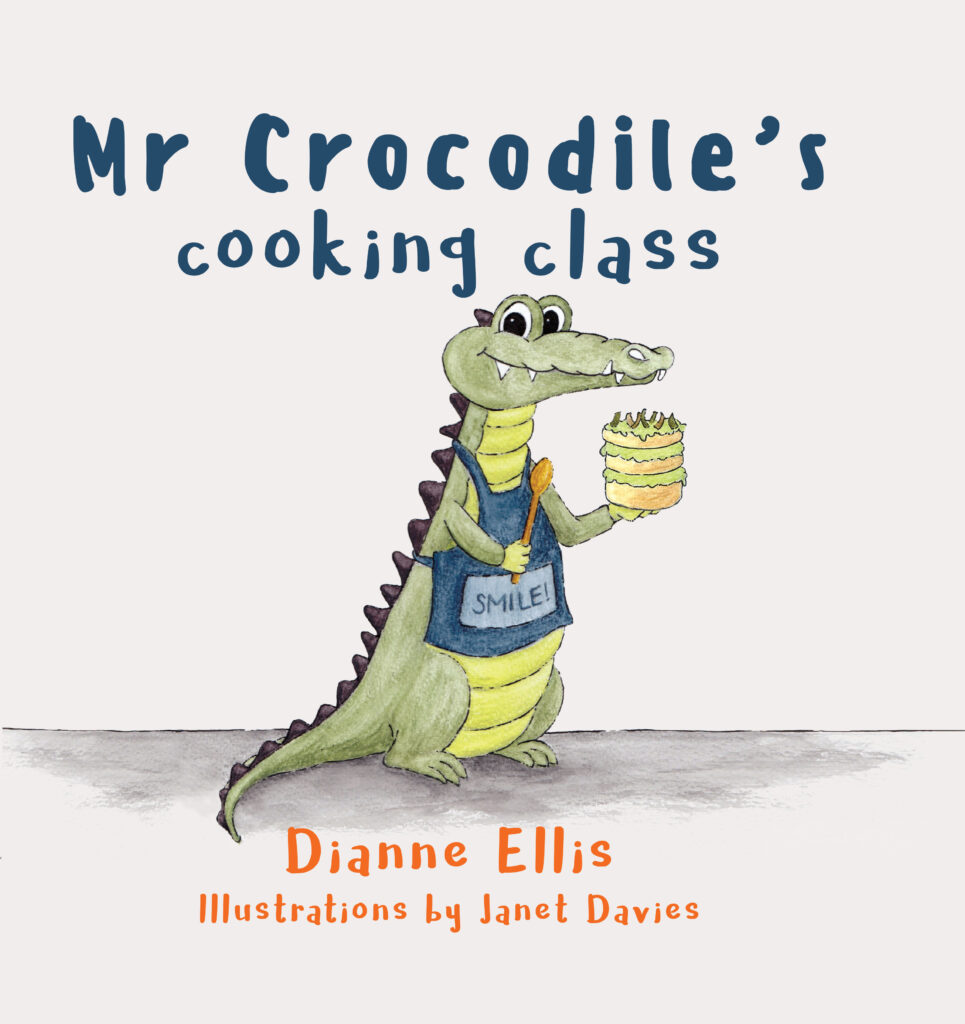 Mr. Crocodile's Cooking Class
Written by Dianne Ellis
Illustration by Janet Davies
ISBN: 9780648150817 | $24.99
Mr Crocodile loves sponge cake and he's excited when Mrs Crocodile suggests he learn to cook. Going to cooking classes he realises it is harder than he expected and is ready to give up, but encouraged to practise his cooking and before long he is ready!
A delightful story of encouragement, perseverance and having belief in yourself. | BACK TO TOP
---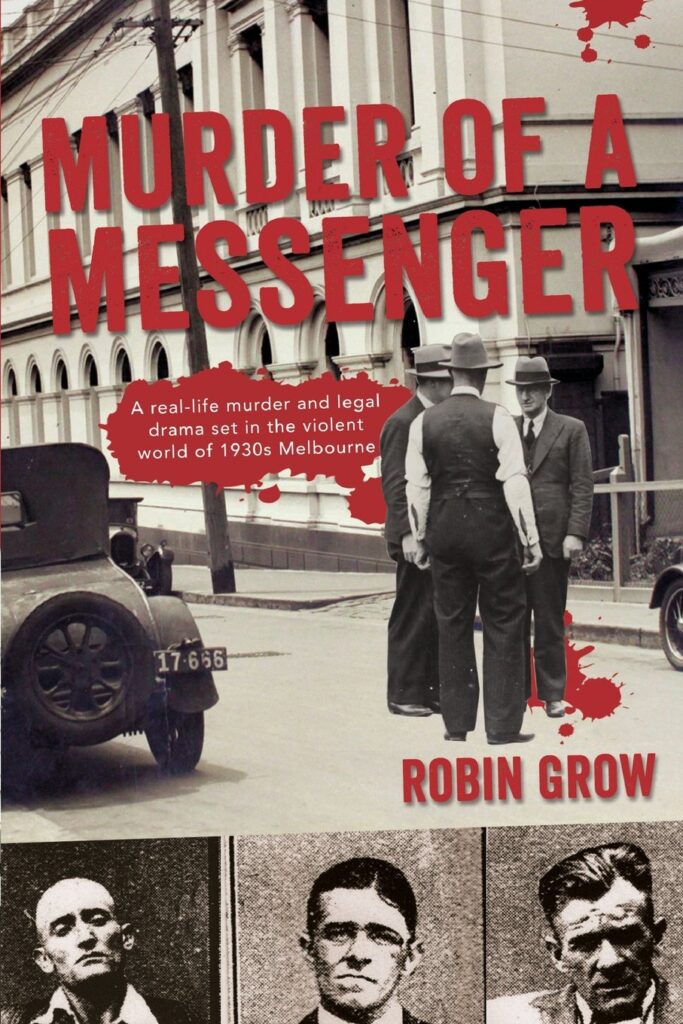 Murder of a Messenger
Written by Robin Grow
ISBN: 9781922175915 | $24.99
It was the crime that shocked Melbourne in 1936. An armed robbery of a teenage government messenger and the brutal murder of his elderly unarmed escort. Three known criminals were accused and tried four times but the prosecution and the police could never positively prove their guilt. A close and personal look Melbourne's violent underworld in the 1930s. | BACK TO TOP
---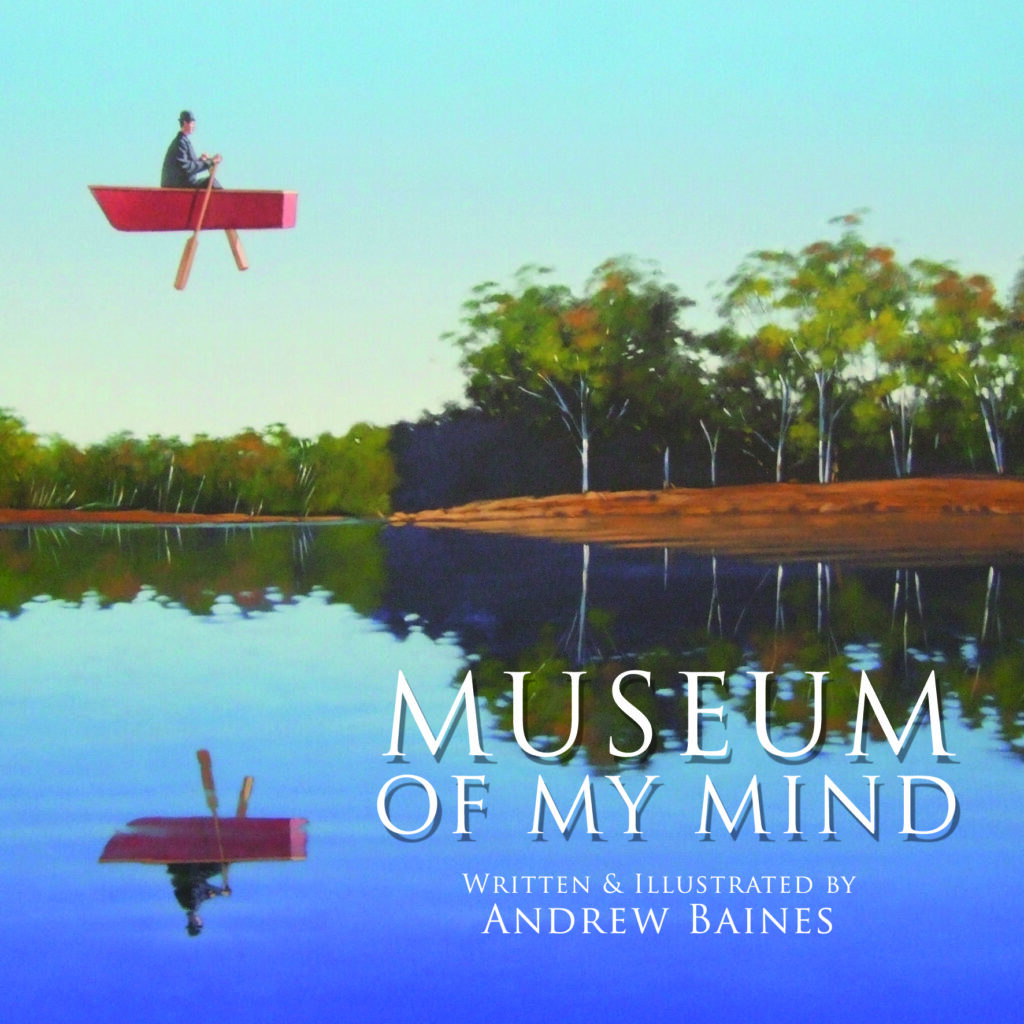 Museum of My Mind
Written and Illustrated by Andrew Baines
ISBN: 9781925367171 | $17.99
A full colour photography book by successful surrealist artist, Andrew Baines. The images & quotes featured in Museum of My Mind mirror Andrew's long held beliefs – never conform to a servile way of life. | BACK TO TOP

---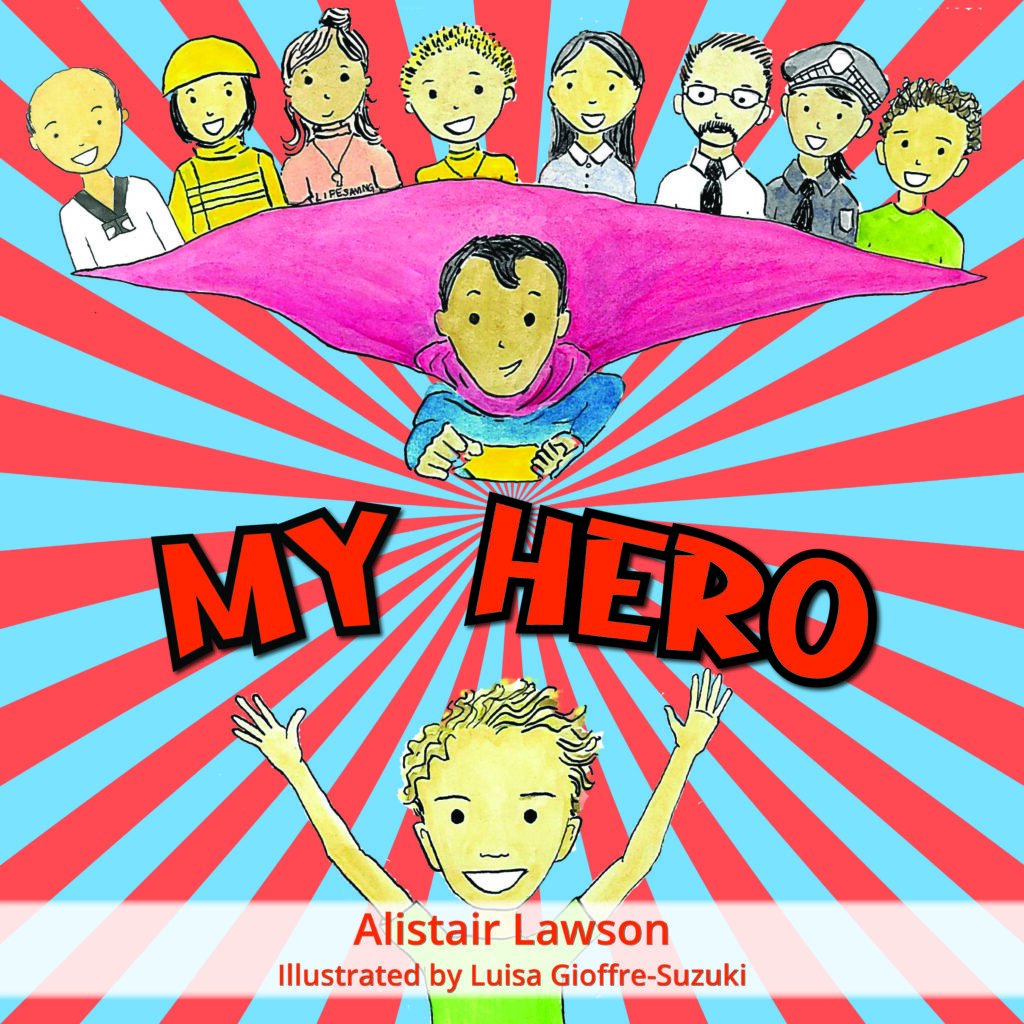 My Hero
Written by Alistair Lawson
Illustrated by Luisa Gioffre-Suzuki
ISBN: 9780909608569 | $26.99
This delightful children's book is sure to entertain and inspire. Everyone needs a Hero – but who should it be? With so many worthy role models from Superheroes to Taekwondo Masters to School Teachers, and each offering something different, the choice can seem daunting. First time author Alistair Lawson presents a diverse group of worthy heroes who are brought to life by Luisa Gioffre-Suzuki's animated illustrations. This book will be well loved by young children who are read to or young readers to read for themselves. | BACK TO TOP
N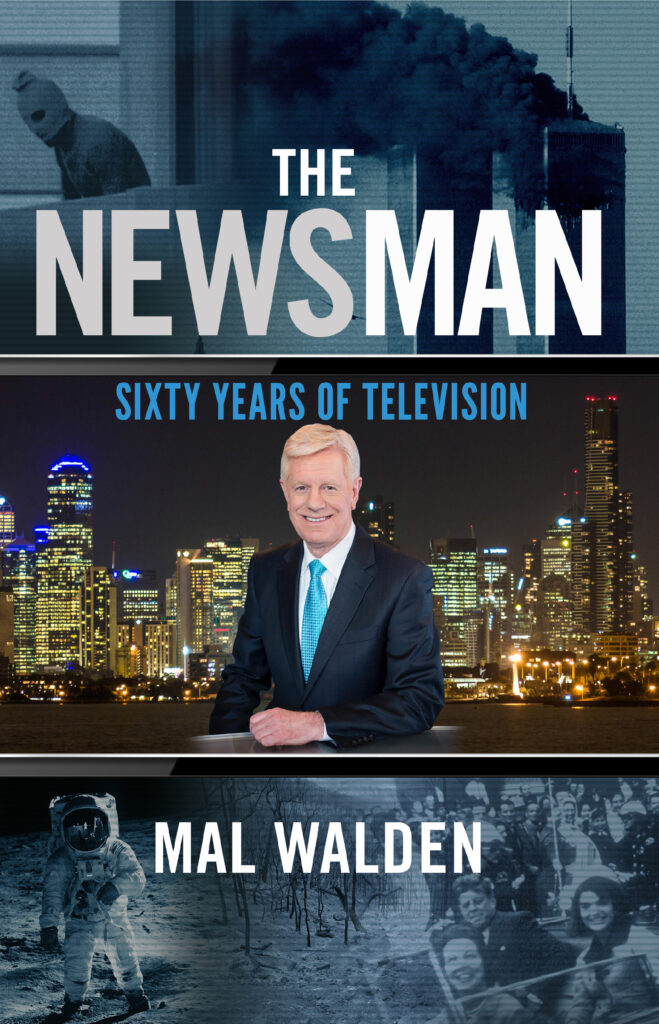 The News Man
Written by Mal Walden
ISBN: 9781925367492 | $34.99
'You'll never be journalist's bootlace!' From a career starting in country Victoria radio, and finally made the shift to television as news anchor for channels 7 and 10. Each year he maintained a journal in which he recorded his many serendipitous and life-changing moments. These memories form a record – not only of his life as a newsman – but of the evolution of television news as a whole. | BACK TO TOP
---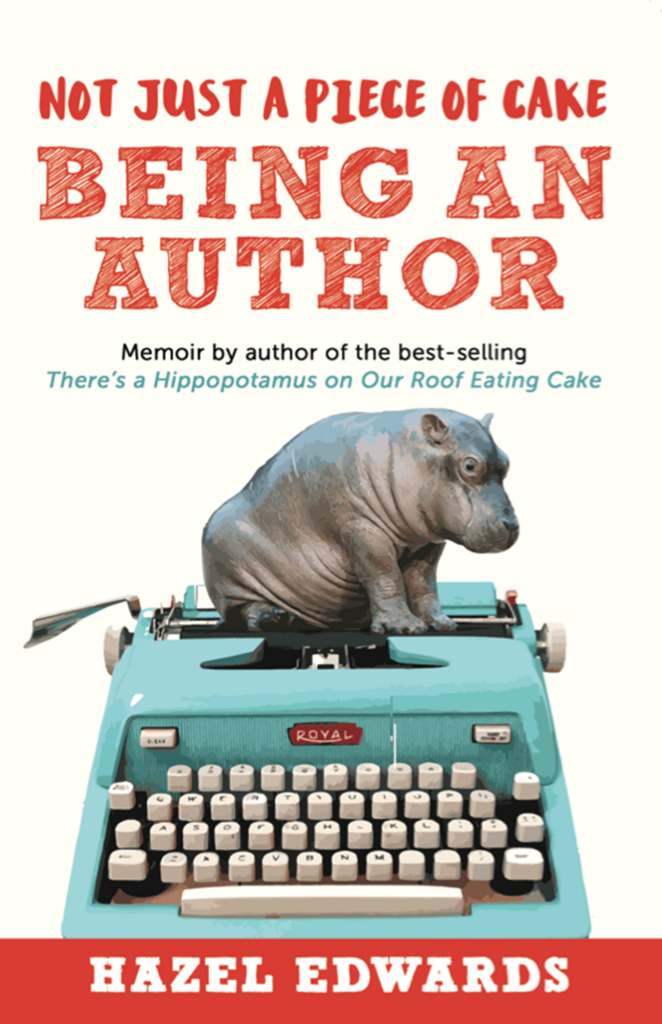 Not Just a Piece of Cake
Written by Hazel Edwards
ISBN: 9871925367232 | $19.99
A candid memoir of the realistic process of the process of creativity, via anecdotes. 'Anecdultery' is a Hazel original term for story. The author shares the humour of a diverse workstyle and family life behind the beloved characters like the cake-eating hippo. Hazel's memoir tackles myths that writing for children is easier or of less significance. | BACK TO TOP
O
Ocean Hearts
Written by N Dumindi
ISBN: 9780648327745 | $19.99
Like breaking waves lapping the shore, sweeping away grains of sand and fragments of shell, Ocean Hearts is both tender and devastating. N Dumindi uses words as a painter uses colour. Her book of prose quivers with passion, pain and sweetness, and claws its way into the softness of your heart. This is a rare book of beauty and strength. Let yourself be washed over by its words and emerge renewed and inspired and in awe of what it is to be a human being. | BACK TO TOP
---
Outback Stories – Tracks Further Out
Written by Ian Ferguson
ISBN: 9781925367058 | $24.99
Outback Stories – Tracks Further Out explores the lives of outback Australians who shaped the cultural, political and artistic landscape. From Burke and Wills' disastrous expedition across the continent to Eddie Mabo's historic land rights claim; from John Bradley Murdoch's chilling murders to horrific croc attacks in far North Queensland; from the studios Pro Hart and Sidney Nolan to the singing careers of Archie Roach and Ruby Hunter. | BACK TO TOP
---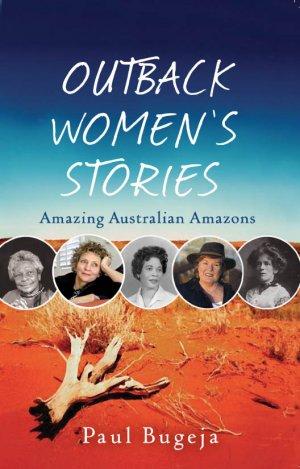 Outback Women's Stories
Written by Paul Bugeja
ISBN: 9781925367072 | $24.99
The word 'amazon' generally conjures up images of wild and powerful warrior women, fighting off foes in some primitive matriarchal society where they rule over men who have been subverted to more menial roles. Outback Women is a compilation of significant Australian women of simple but important character traits -strength, fortitude and courage. Australia has grown from penal colony to modern nation and important player on the global stage, and during this period there have been any number of women who have courageously taken on the multifarious and sometimes death-defying challenges the Aussie outback has thrown at them, often alongside the man they loved with a gaggle of children in tow. These women have faced their trials admirably, with rarely a word of complaint, and continue to do so to this day—they are our 'Aussie Amazons'. | BACK TO TOP
---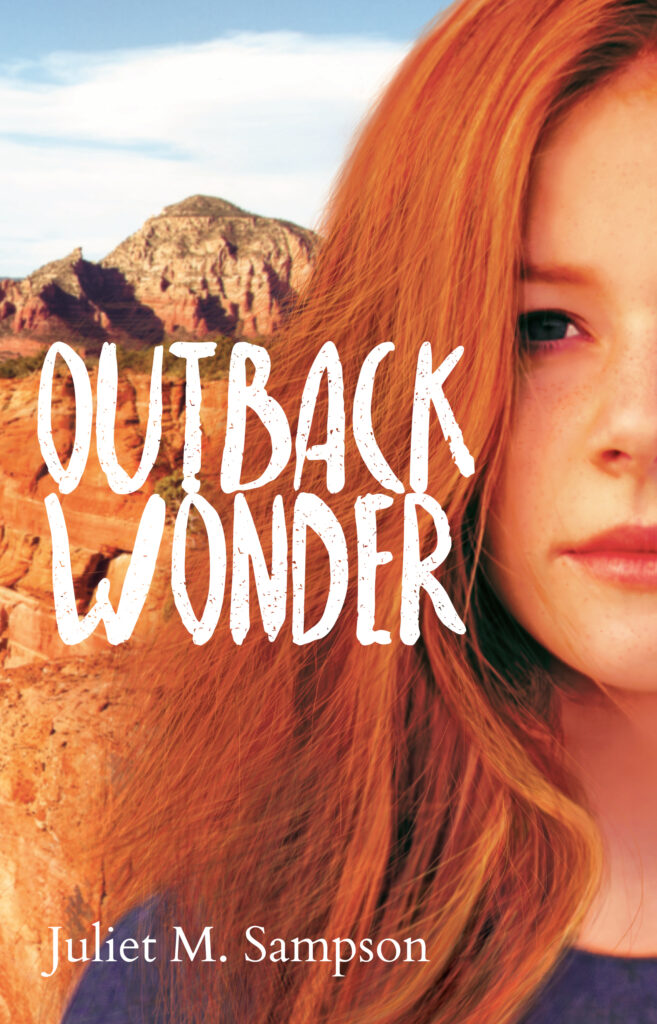 Outback Wonder
Written by Juliet M. Sampson
ISBN: 9781925367935 | $19.99
Hannah's world is shattered when her father moves to Outback Australia. Being a city girl, she is not keen to visit this barren land. She anticipates isolation and boredom and is quite surprised to meet Sam, the young pilot who challenges her ideas. A sudden change of plans, leads them to travelling in a small plane to remote areas. Hannah continues to grapple with the issue of trust and discovers Sam has a secret too. Over the course of the visit she finds sometimes the worst situations lead to the best discoveries. | BACK TO TOP
P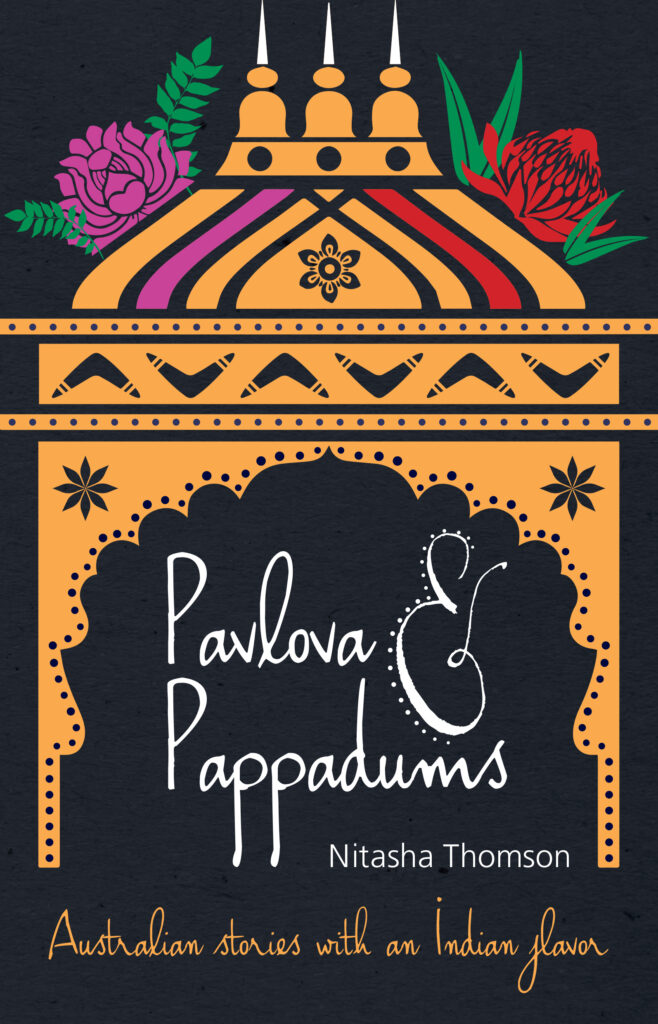 Pavlova & Pappadums
Written by Nitasha Thomson
ISBN: 9781925367478 | $24.99
This is a collection of eight short stories that illuminate the diverse nuances of life as an immigrant in modern day Australia. The author is a woman of Indian origin who has lived in this country for over thirty years. Attempting to present a snapshot of life in Australia with its unique challenges, joys and opportunities. Some issues covered include diet, relationships, parenting, attitudes to ageing and dual identity. | BACK TO TOP
---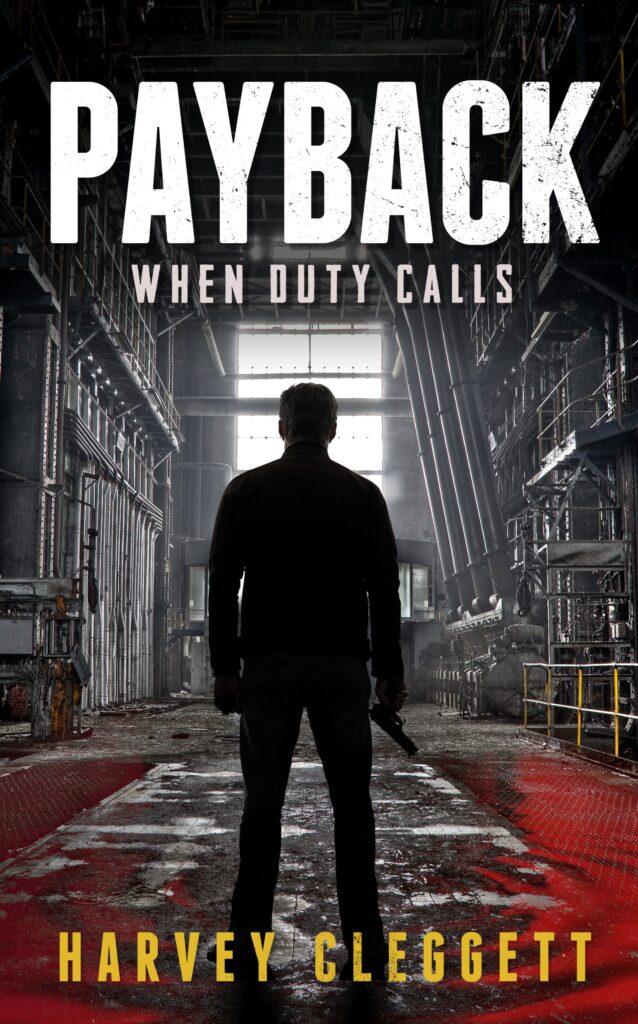 Payback
Written by Harvey Cleggett
ISBN: 9781925367133 | $24.99
Homicide Detective Inspector Michael Ballard is vigorously resisting retirement; not wishing to walk away from continuing to serve society by investigating and solving complex criminal cases. The brutal murder of a factory owner has him and his partner applying their 'old school' policing skills to hunt down the killer. But while Ballard is hunting the killer – is the killer hunting him? | BACK TO TOP
---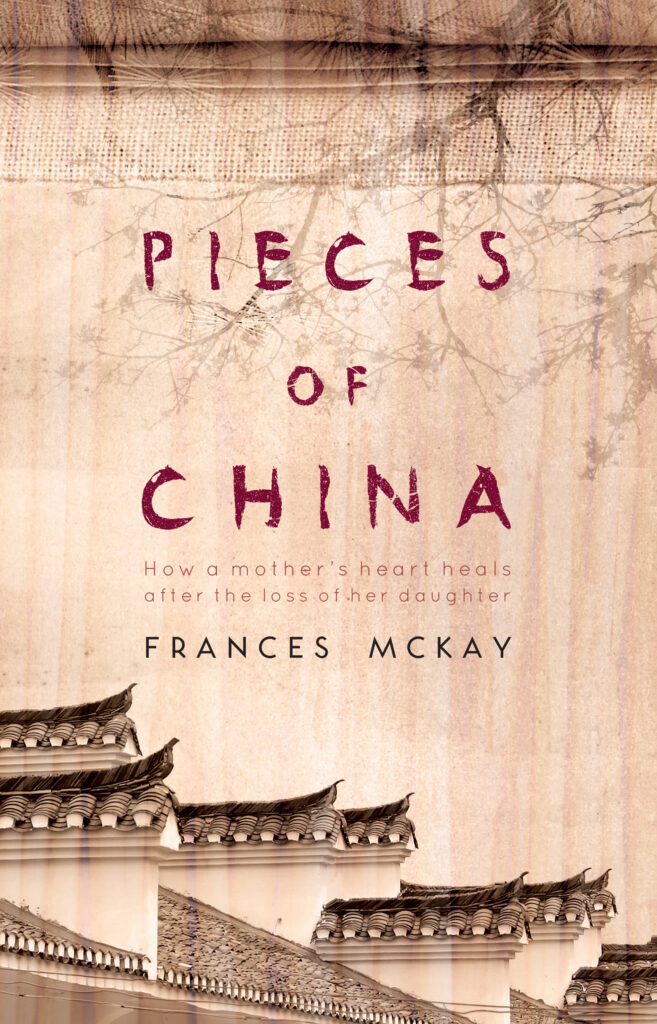 Pieces of China
Written by Frances McKay
ISBN: 9780648242611 | $24.99
In 1994 Frances McKay's world was tipped upside down with the accidental death of her daughter Helen. 3 years later, Frances signed up to teach conversational English to students in China. So began her ten year tumultuous love affair with China. There she found difficulties, frustration, hilarity, friendship, and was touched by the kindness of strangers. Ultimately, Frances realised that over time healing happens. Pieces of China is a tribute to China, to life, to living and to a daughter named Helen. | BACK TO TOP
---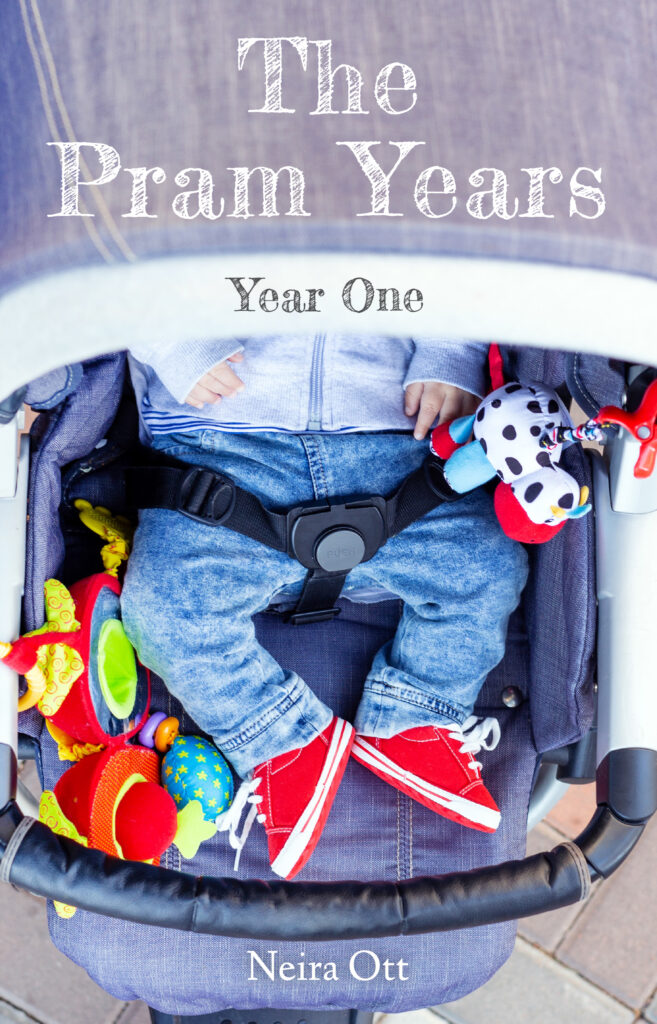 The Pram Years
Written by Neira Ott
ISBN: 9780648564645 | $24.99
Nothing worth doing is generally easy. This could also be known as: "Welcome to parenting". The Pram Years talks about and comforts concerns relating to parenting from conception to year 1. Neira Ott's debut book goes beyond the light, fluffy and sweet part of parenting. Everyone knows these tales because it's what you're told from the second you announce the pregnancy – how your heart will swell when your child/ren laugh or look at you, how much fun you'll have with them, how fulfilled you'll be – Nope! ¬This book goes beyond that and discusses the nitty-gritty issues that can be uncomfortable to talk about, the stuff swept under the carpet. You are not crazy or abnormal or a bad parent because you feel it's all too much some days and that you would rather just run away from this craziness that is now your (parenting) life. The Pram Years is a must-read for all new parents who want to retain some sanity between late-nights and boundlessly energetic kids. | BACK TO TOP
Q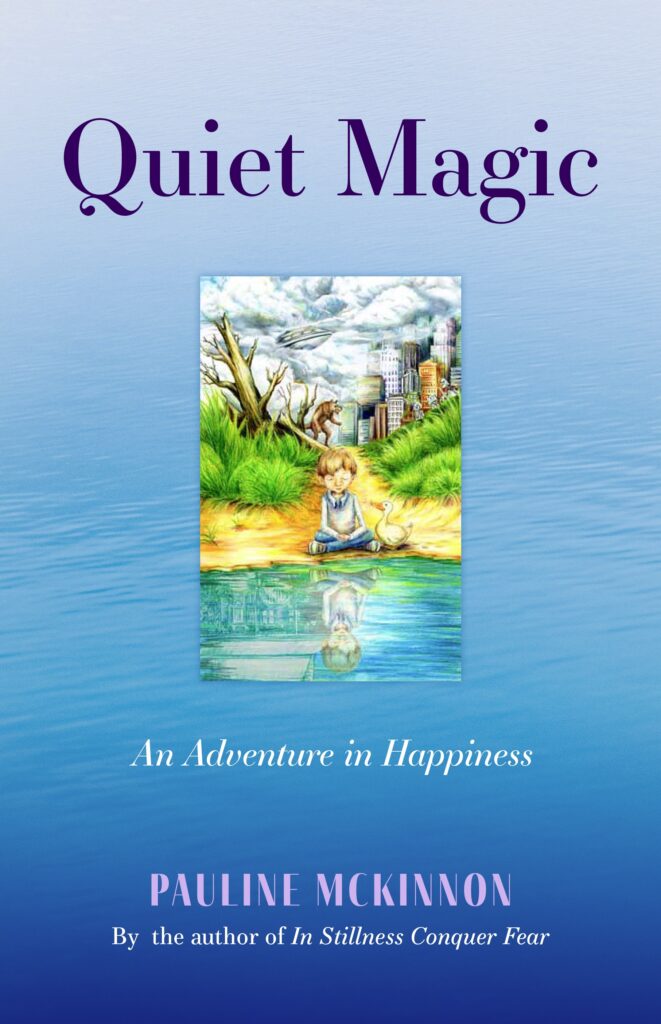 Quiet Magic
Written by Pauline McKinnon
ISBN:  9781921596285 | $24.99
Jimmy Candlestick is a modern boy whose electronic lifestyle has left him out of touch with other people, with animals and the natural world, and, most critically, with himself. It is only when Jimmy falls ill and is whisked away to the country to stay with Mrs Joye that he begins to really live. When he learns to leave behind the tensions he has grown used to, adventure comes his way, along with a new sense of freedom and happiness. Here is a story that will not only intrigue young readers but it will show them the value of relaxation and meditation and offer them some ways to begin to practise these skill themselves.
| BACK TO TOP
---
R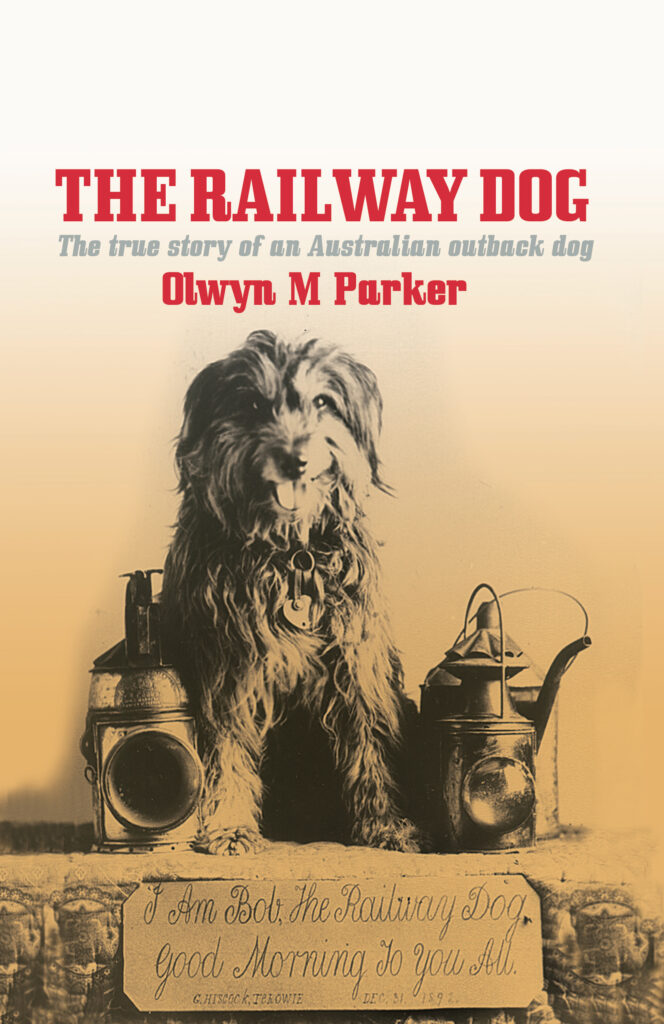 The Railway Dog
Written by Olwyn M Parker
ISBN: 9781925367461 | $24.99
Set amidst South Australia's beautiful but isolated mid-north, The Railway Dog tells the true story of Bob, a scruffy brown stray, bought on impulse by a local railway man as a gift for his wife – and setting in motion the beginnings of a legend…Recognised near and far for his cheery bark, waving tail, and devotion to train travel – Bob quickly became a beloved member of the tight knit railway community. | BACK TO TOP
---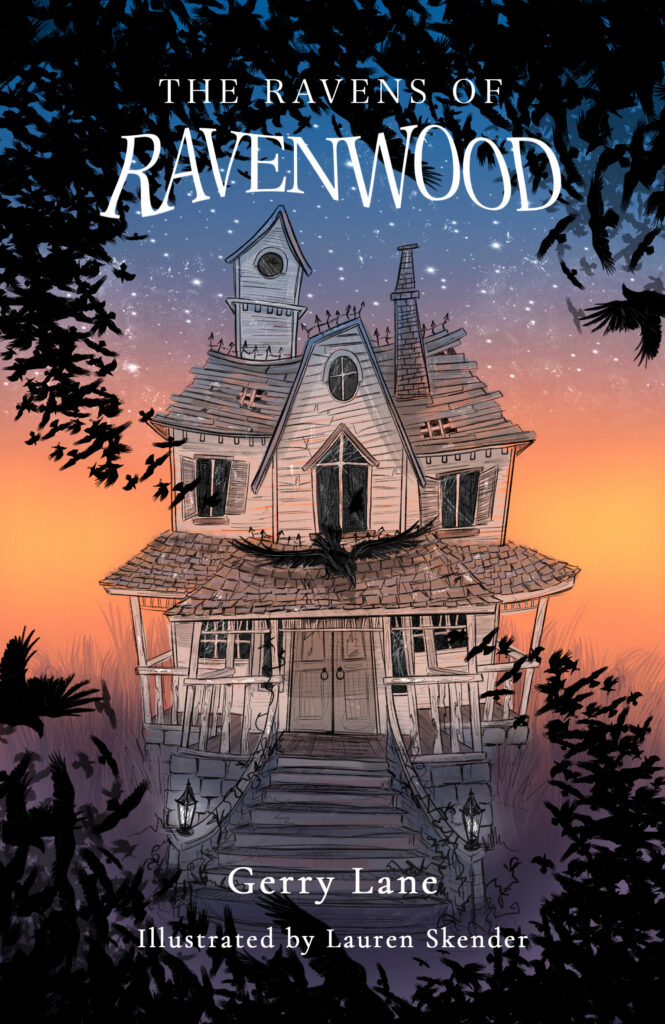 The Ravens of Ravenwood
Written by Gerry Lane
Illustrated by Lauren Skender
ISBN: 9780909608750 | $15.99
Welcome to Ravenwood, a mysterious old mining town that no longer exists, except in an ancient story book that only has blank pages! This is a story about time travel, greed, humans trapped in non-human forms, gypsy magic, evil curses, thousands of blood-thirsty ravens ready to peck out your eyes at any moment … and a Christmas wish for a miracle.
Will Jack, Poppy, Miss Julie and old Grumpy Grumpit ever get out of this alive? Turn the pages to find out. | BACK TO TOP
---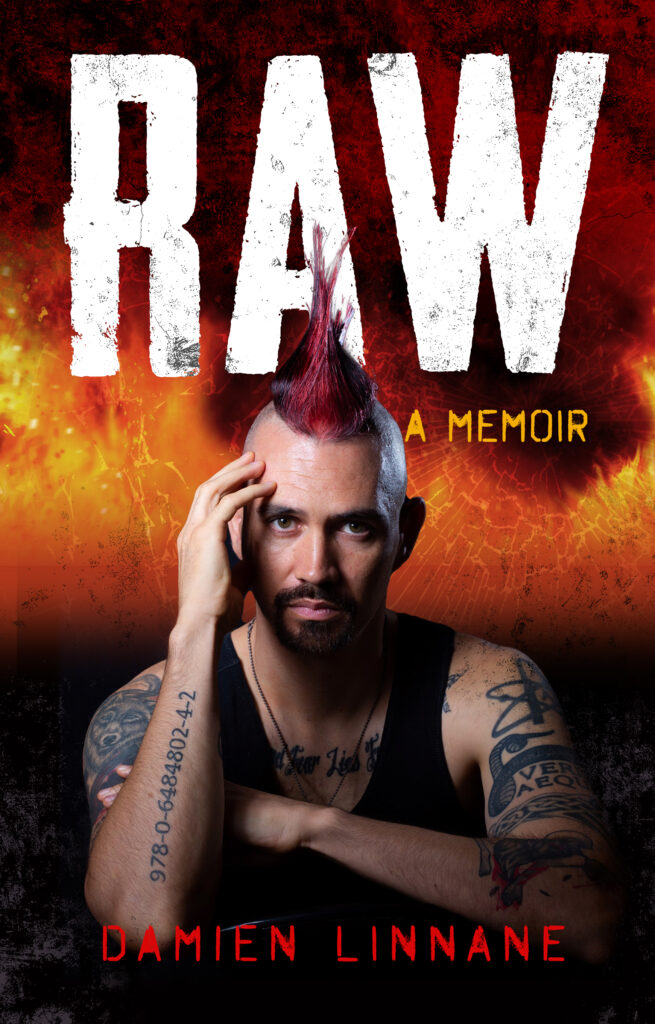 RAW
Written by Damien Linnane
ISBN: 9780645815825 | $27.99
Raw chronicles a childhood marred by physical and sexual abuse, and a man's subsequent search for identity in unhealthy places, such as violent gangs and the military. Childhood trauma reaches a climax when Damien tracks down and firebombs the home of a rapist. He subsequently becomes an artist and writer in prison.
Damien Linnane is the author of the crime novel Scarred (Tenth Street Press, 2019), and the illustrator of the book This is Ear Hustle (Crown Publishing, 2021). He is also the editor of Paper Chained, an art and writing magazine for prisoners, and is completing a PhD in law. | BACK TO TOP

---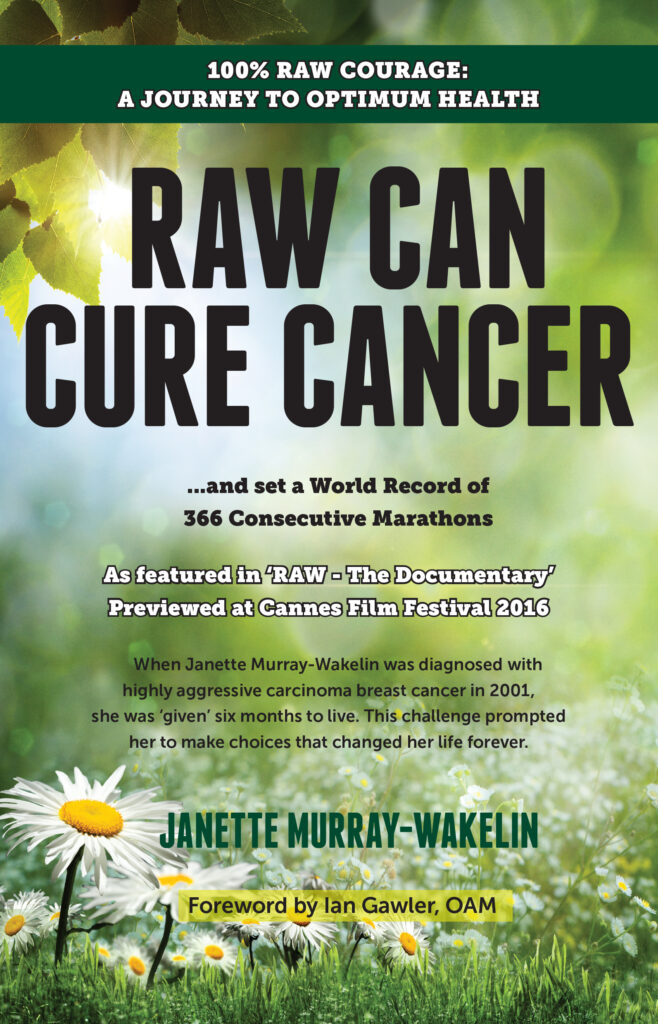 Raw Can Cure Cancer
Written by Janette Murray-Wakelin
ISBN: 9781922175779 | $24.99
At 52 Ariena feels there is a lot in her life to be thankful for: her loving husband and family, her beautiful grandson her good health, until… overnight all this changes. A lump in her breast is diagnosed as a highly aggressive form of breast cancer and she is given 6 months to live.
After the initial shock, Ariena questions the logic of the choices the medical profession is offering her and decides to take matters into her own hands. | BACK TO TOP
---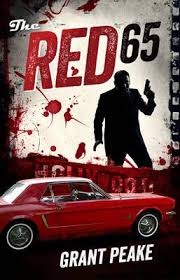 The Red 65
Written by Grant Peake
ISBN: 9781925367157 | $24.99
Aussie child star, Billy Parsons, on contract with Universal Studios, goes missing in 1965 in Hollywood. Last seen walking alone down North Beaumont, the child vanishes without trace. One witness, Mrs Marjorie Femmer, claims to have spoken to Billy on the fateful day, but no one else saw the child. No further investigation is done by the police, and the case is conveniently filed away. Fifty years later, the case is strangely reopened by the Los Angeles Police Department. | BACK TO TOP
---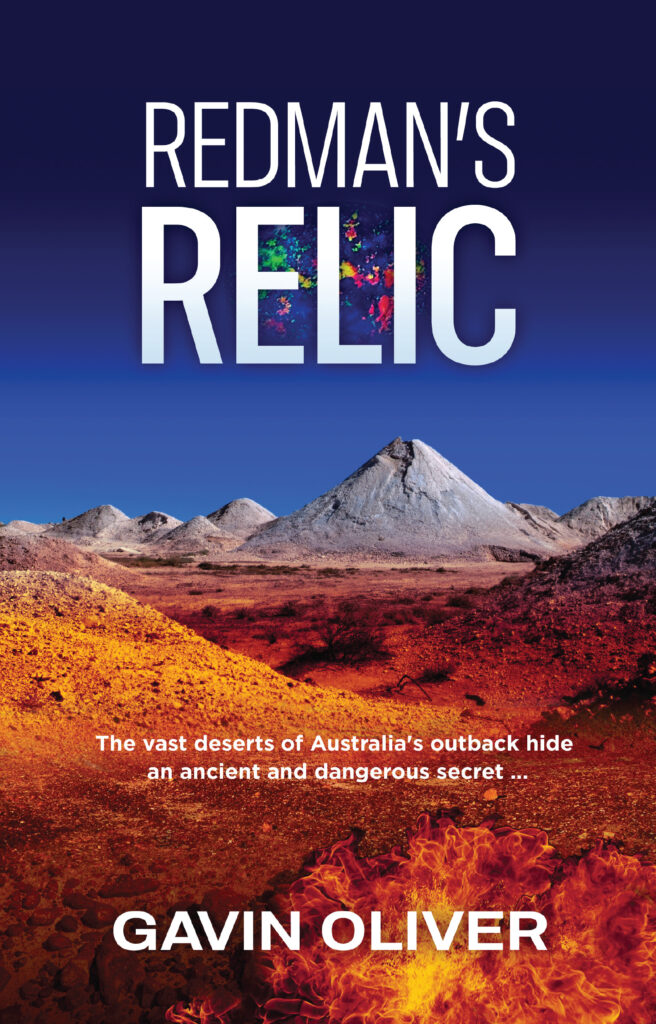 Redman's Relic
Written by Gavin Oliver
ISBN: 9780648327707 | $26.99
Jim Sanford finds more than opal in the arid outback of South Australia. What he thinks is a fossil creates conflict with a powerful American scientist, Biddie-Lee Redman. Redman knows the true value of Sanford's discovery, and she'll break all the rules to get it. Murder and violence shatter Sanford's life. It takes a dead man to understand what happened and set things right. | BACK TO TOP

---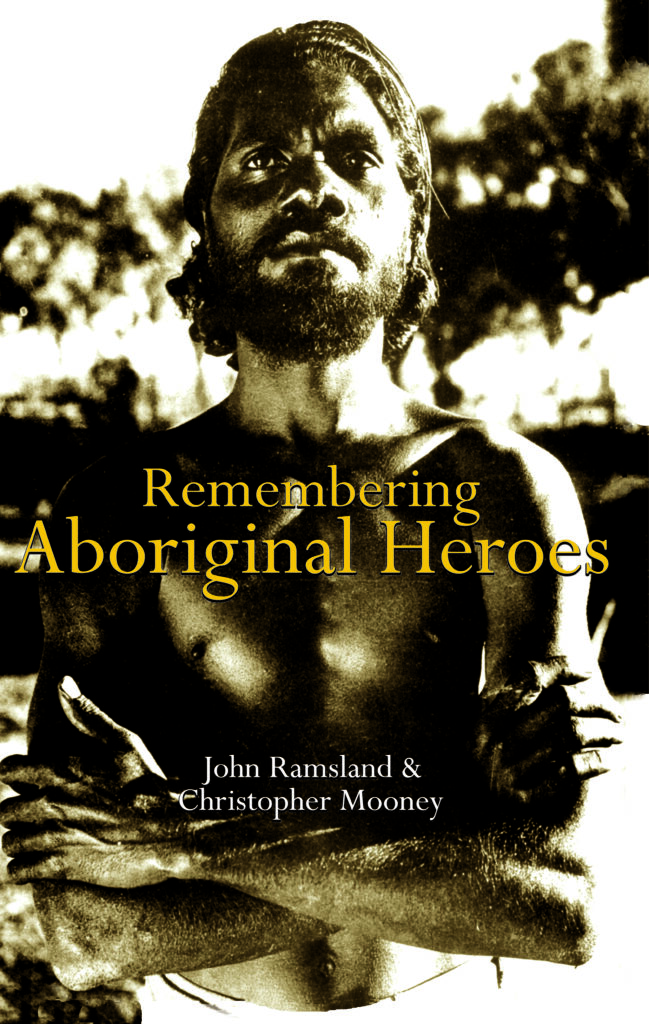 Remembering Aboriginal Heroes
Written by John Ramsland & Christopher Mooney
ISBN: 9781920785857 | $26.99
During the 1940s and '50s in Australia there rose to prominence many icons of Aboriginal descent, representative of the culture of the day and of their own people. Some permanently influenced the minds of Australians and remain famous to this day. Others have been unjustly forgotten. Aboriginal Heroes offers an unparalleled biographical exploration of their lives, providing a prism through which the reader can view and come to a better understanding of significant aspects of resilient Aboriginal culture and its place in Australian history. Albert Namatjira was a great watercolour landscape artist. Harold Blair was an outstandingly charismatic concert tenor of vast audience appeal. Robert Tudawali and Ngarla Kunoth were the famous stars of Charles Chauvel's ground-breaking Australian movie, Jedda. Reg Saunders was a highly decorated war hero and the first Aboriginal commissioned officer in the permanent Australian armed forces. Harry Penrith (later known as Burnum Burnum) was a brilliant and versatile teenage sporting star and later a public figure of charisma and controversy. | BACK TO TOP
---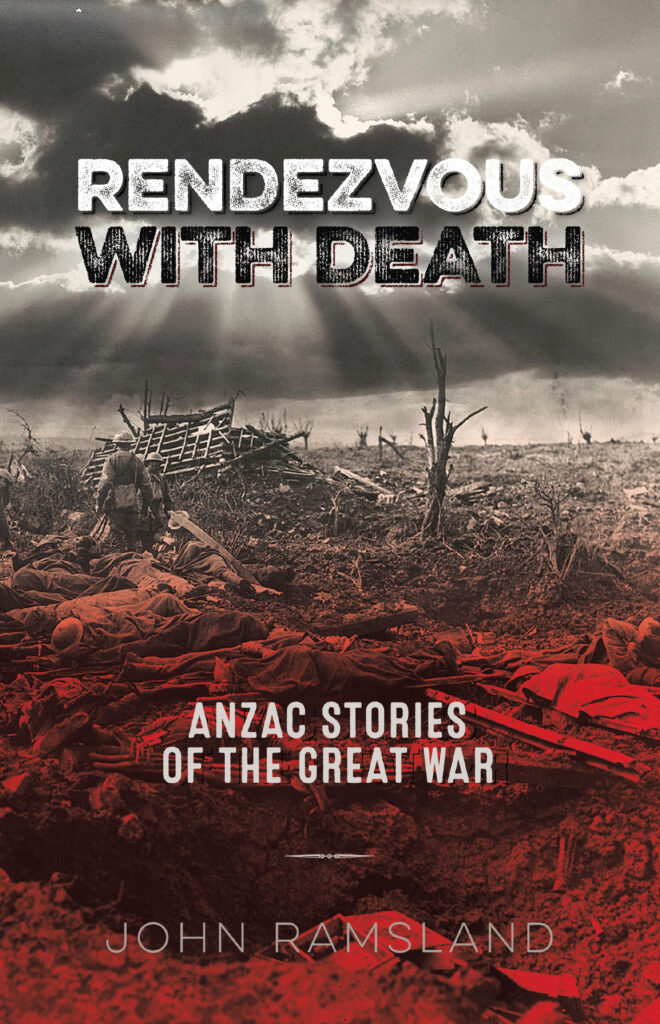 Rendezvous with Death
Written by John Ramsland
ISBN: 9780909608996 | $26.99
Some AIF men had a rendezvous with death in the 'silence in the summer night', but many were to survive only to face 'the thudding of the guns', again and again until 11 November 1918 at 11am. Their stories were about ordinary people facing extraordinary circumstances. They endured physical and psychological horrors. This volume by historian John Ramsland is packed with unusual stories of a deeply personal nature: gripping, frequently harrowing and sometimes chilling. They are bought vividly to life from when the first shot was fired until the last bullet and, then, beyond to the aftermath. Such studies are first-hand, meticulously researched and comprehensively analysed. From the life stories of historical figures, known or unknown, celebrated or forgotten, the author elegantly crafts an anthology of epic heroism in WWI. In it, he chronicles the harsh reality of it all; he creates a strong picture of living conditions for frontline soldiers in the South Pacific, Gallipoli, the Western Front and Palestine.
| BACK TO TOP
---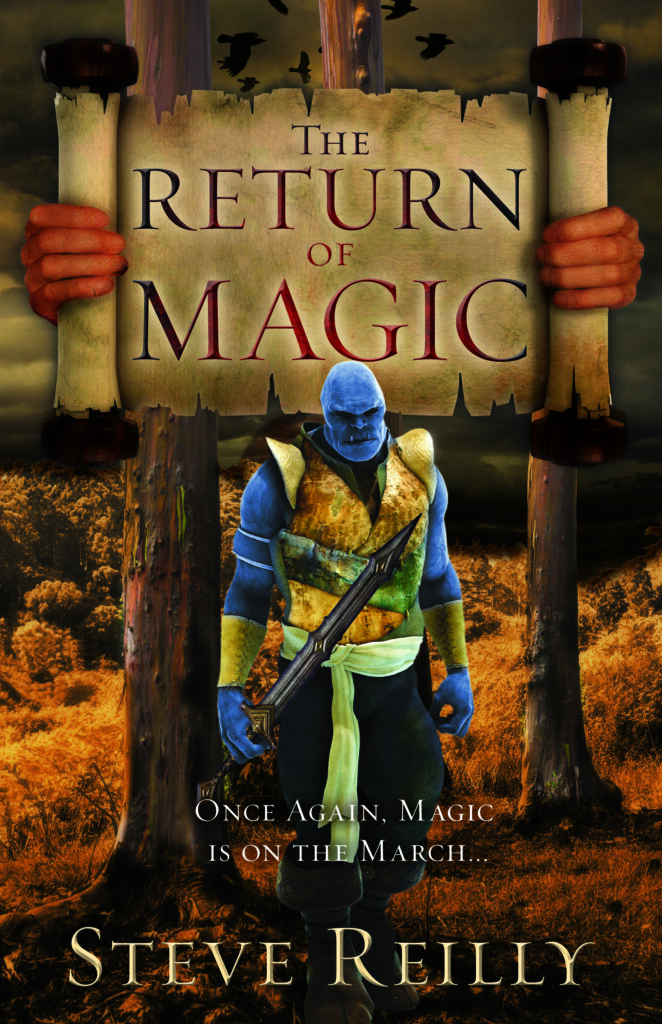 Return of Magic
Written by Steve Reilly
ISBN: 9781925367997 | $24.99
Xavier has seized control of the western realms and now he is looking east towards Frith, the hub of commerce in the southern kingdoms. But The Society disagrees. They encourage King Xavier to turn his armies north and destroy the auchs. In the north the auchs are gathering to prepare for a war predicted by the prophet Afi while Queen Fittoreah of Frith prepares to defend Frith. Camille and the witches know they must support the auchs in their fight against their people and the little witch's powers are growing stronger every day. Behind all the troubles of the world lies the secret of the lost magic. | BACK TO TOP
---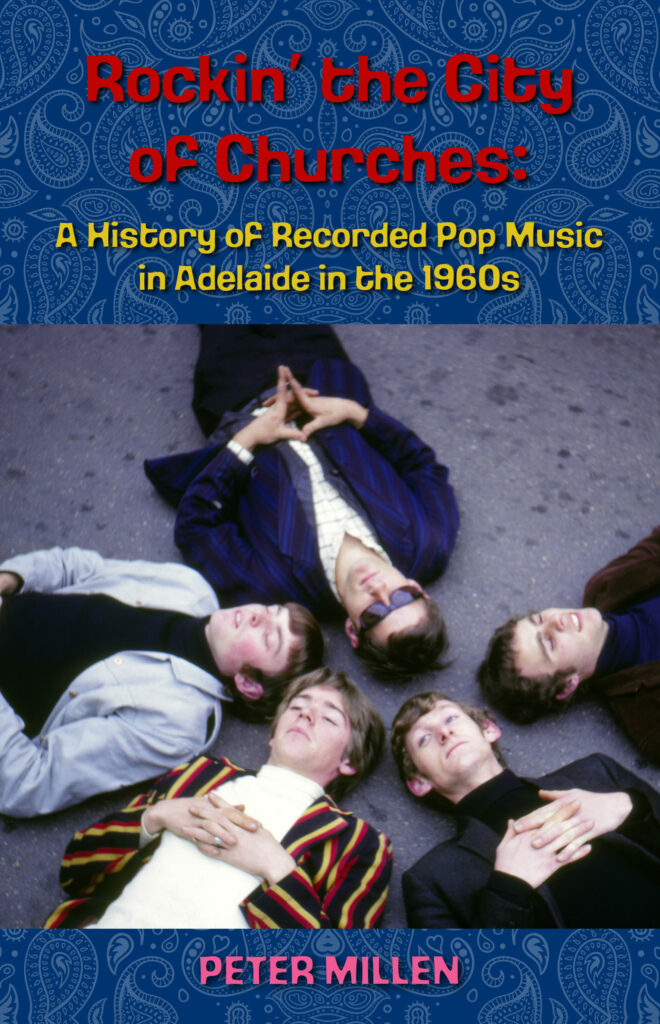 Rockin' The City of Churches
Written by Peter Millen
ISBN: 9780909608538 | $34.99
Nowhere else in the world was the hysteria and euphoria created by The Beatles more frenzied than in Adelaide, South Australia where an estimated 300,000 people turned out to welcome them on their arrival on June 12, 1964. Building on the foundation laid by the Penny Rockets, the city's premier rock 'n' roll band up to that point, Adelaide experienced an explosion of creativity in the wake of the Fab Four's visit. The Twilights, Zoot, The Vibrants, Masters Apprentices and Bev Harrell soon emerged to become some of the nation's biggest pop stars during the second half of the decade. Rockin' the City of Churches tells the story of the rich music scene in Adelaide in the 1960s and of all those famous (and infamous) acts who managed to leave behind at least one precious piece of black vinyl, a time capsule to be later exhumed, dusted off and appreciated by future generations of record collectors. A must-have book for all serious fans of Australian music. | BACK TO TOP
---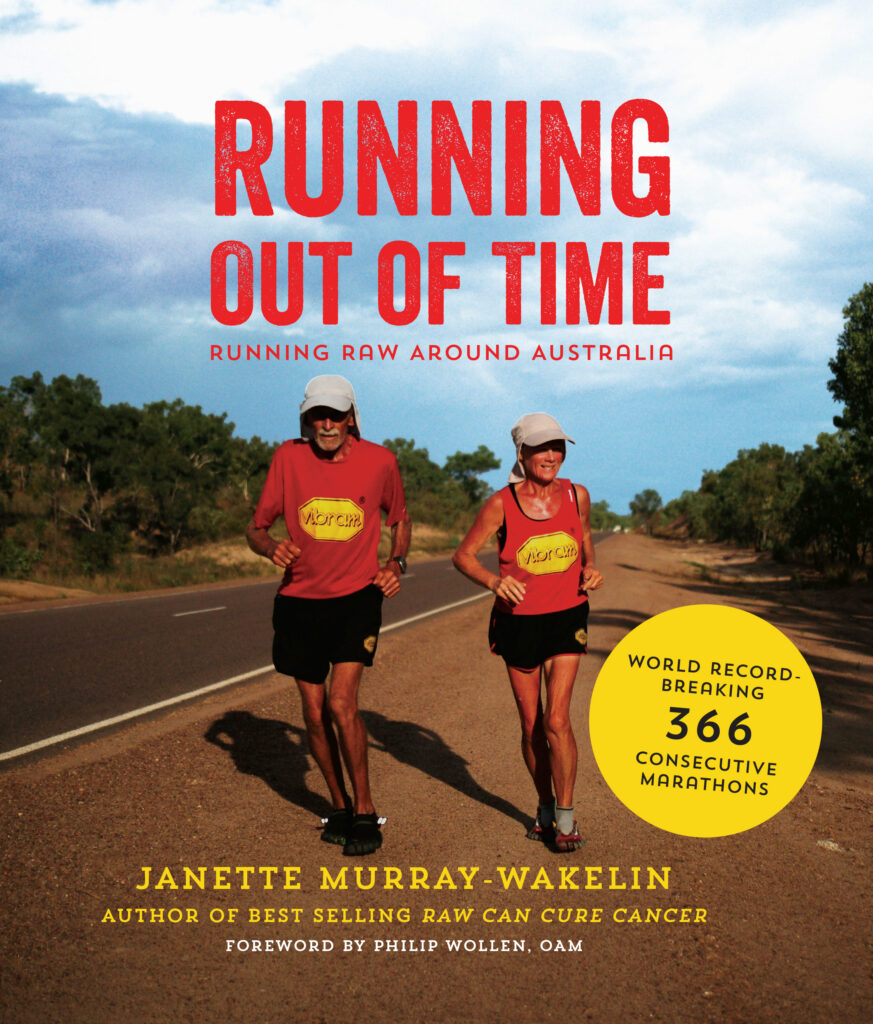 Running Out of Time
Written by Janette Murray-Wakelin
ISBN: 9781922175588 | $26.99
To inspire and motivate conscious lifestyle choices, to promote kindness and compassion for all living beings and to raise environmental awareness for a sustainable future, veteran raw vegan runner Janette Murray-Wakelin and Alan Murray ran around Australia, 15,782km, 366 marathons each in 366 days. | BACK TO TOP
S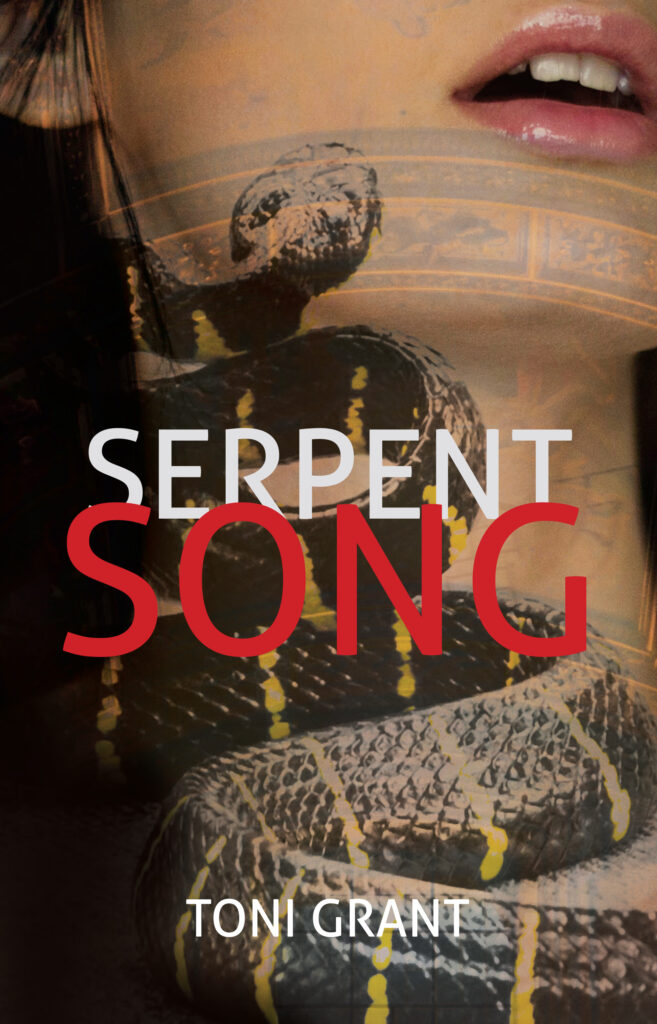 Serpent Song
Written by Toni Grant
ISBN: 9781925367805 | $24.99
When organised crime detective Francesca Salucci starts investigating the death of a biker, she comes across shady drug deals and internal power struggles within Australia's various crime gangs. The trail she uncovers leads her from Sydney to Rome all the way to a small town in the Italian riviera. An action-packed thriller that tells a story of love, greed, betrayal and moral conflict. | BACK TO TOP
---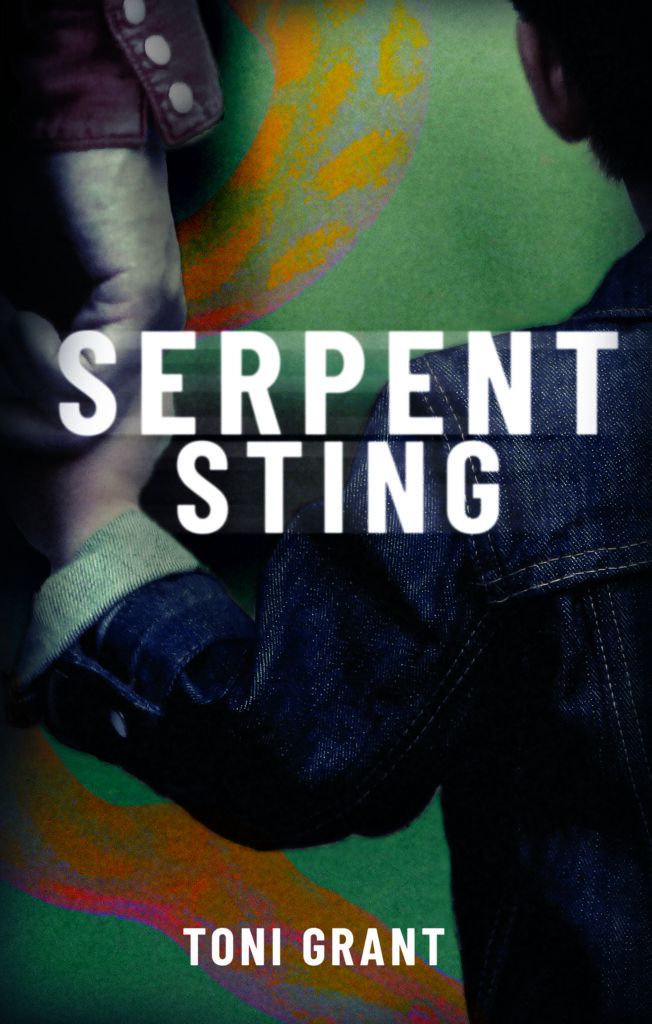 Serpent Sting
Written by Toni Grant
ISBN: 9780648242659 | $24.99
The tranquil world of army medic Dr Sinclair McCrae is turning on its head and he's never known fear like it. His beloved Francesca Salucci is missing. Their son is under serious threat. Nicholas Delarno lives. Embroiled in a world of deceit and betrayal, he will face the demons of past and present. With or without her. McCrae will do anything to protect his family.
Serpent Sting is book number two in the Serpent Series – the first in the series is Serpent Song. | BACK TO TOP
---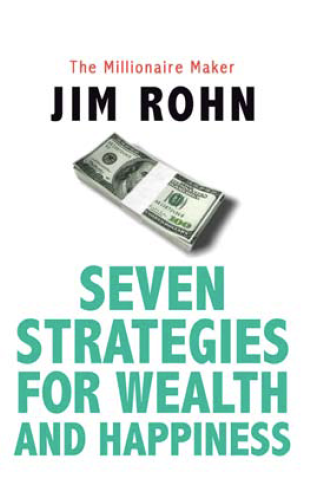 Seven Strategies for Wealth and Happiness
Written by Jim Rohn
ISBN: 9781921596933 | $19.99
Jim Rohn is an international public speaker and motivator and one of America's best known business philosophers. "Jim Rohn, my first personal development teacher, always taught me that if you have enough reasons you can do anything." – Anthony Robbins, author of The Giant Within "Few men are endowed with Jim Rohn's ability to motivate and effect changes in other human beings." – Tom Hopkins, author of How to Master the Art of Selling. Jim Rohn will show you don't have to choose between between wealth and happiness. Wealth and happiness spring from the same fountain of abundance. Through Rohn's teachings you will learn how to unlock the prosperity inside yourself as well as the power of goals and infinite knowledge. | BACK TO TOP
---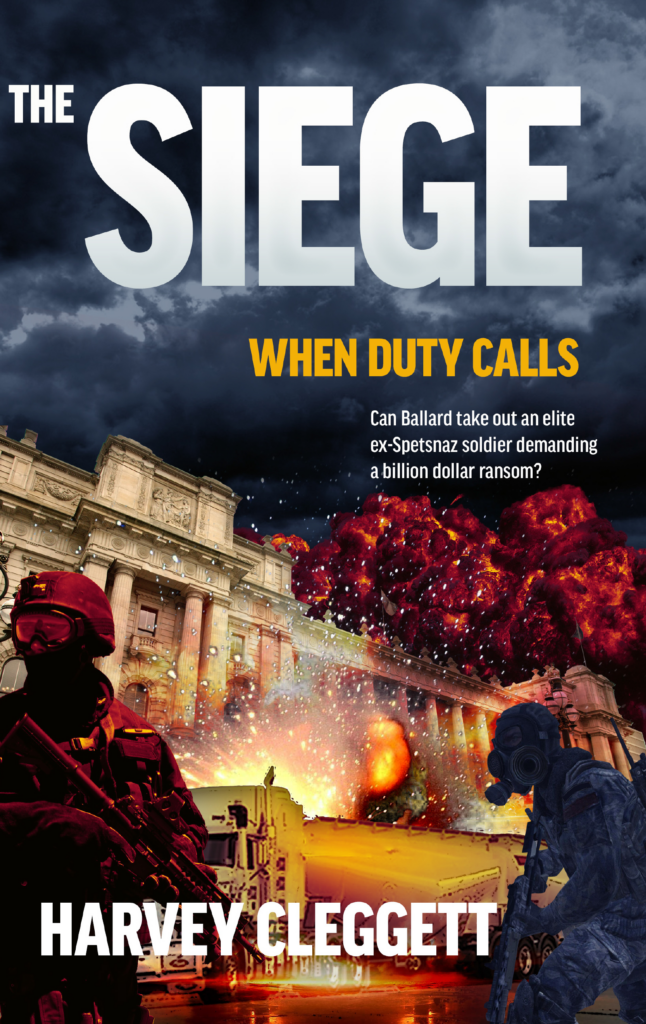 The Siege
Written by Harvey Cleggett
ISBN: 9781925367942 | $24.99
Book Four in the When Duty Calls series sees Melbourne homicide's Detective Inspector Michael Ballard and his partner Detective Senior Sergeant John Henderson back in action. This time they are fighting terrorists and includes seeing them hanging off the Eureka Tower; being holed up in a utilities cupboard while the entire sitting of Parliament is held to ransom in Spring Street; and being taken hostage by a crazed Russian ex Spetsnaz… Amidst all the action their personal lives go on: with every character affected by the ensuing drama. | BACK TO TOP
---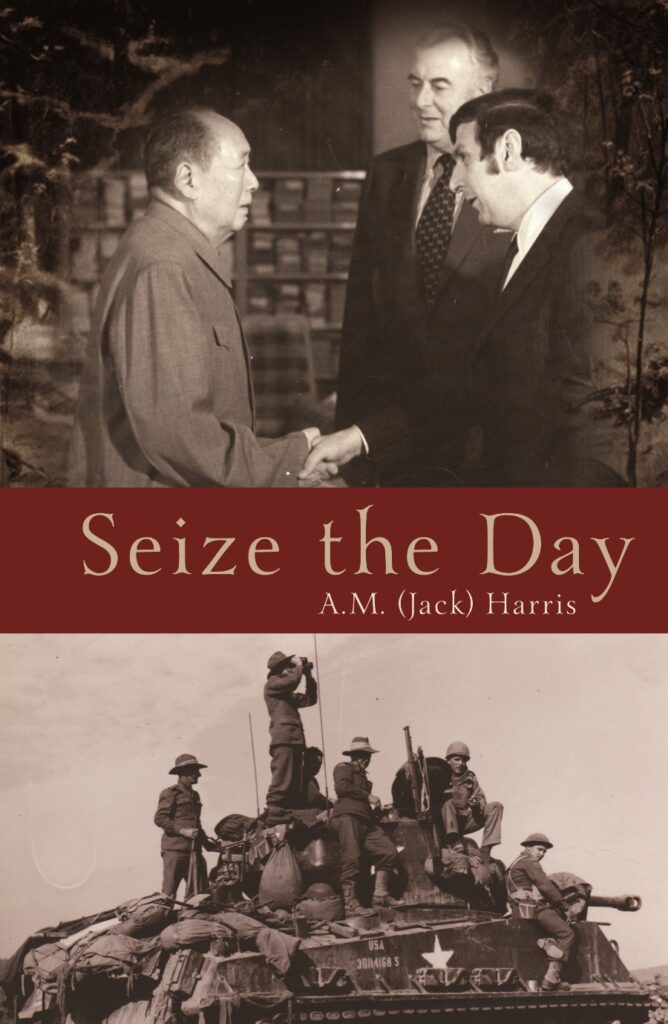 Seize The Day
Written by Jack Harris
ISBN: 9781922175717 | $24.99
A suspenseful story of considerable scope. Harris, a prize winning novelist, writes with nostalgia of his youth, of pride in his army service in Japan and with exhilaration about the pursuit of the defeated North Korean Army late in 1950. Wounded that year he returned to Australia, later studied Chinese and was posted back to Korea in 1953 and placed in charge of a group of line-crossing South Koreans. On discharge Harris joined ASIO; he discusses the Petrov defection and later from Hong Kong he observes Chairman Mao's Cultural Revolution causing some of Mao's maddened young Red Guards, urged on by Madame Mao, threatened the Colony. | BACK TO TOP
---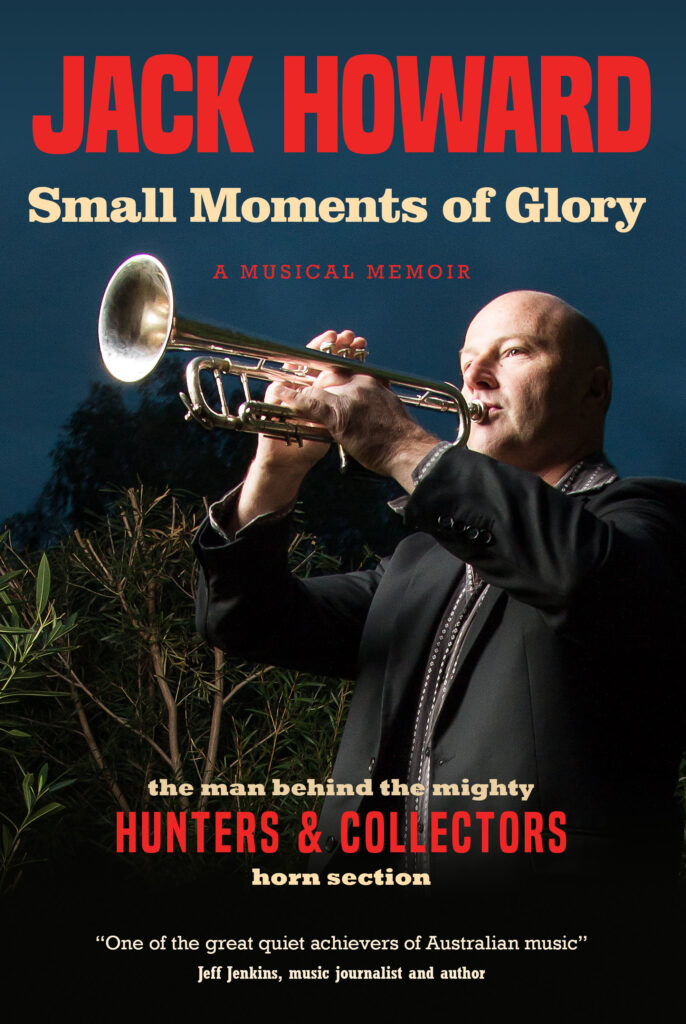 Small Moments of Glory
Written by Jack Howard
ISBN: 9781922175045 | $34.99
Small Moments of Glory tells the insightful and illuminating tale of Jack Howard's lifelong musical journey – from his early classical music years through to the heady days of leading the horns section in iconic Australian rock bank band, Hunters & Collectors. He toured world-wide with Midnight Oil in 2017 on their Great Circle tour and his blog from that time formed the basis for this book. Jack Howard is the only trumpeter to be inducted into the ARIA Rock'n'Roll Hall of Fame. He writes with passion and eloquence about his successful solo career and his work with acts such as: Rodriguez, The Break, The Violent Femmes, The Living End, You Am I and many more. He has been described as "one of the great quiet achievers of Australian music". Authentic, self-deprecating and darkly humorous, Small Moments of Glory will take you inside the mind and the music of one of Australia's most distinctive voices. | BACK TO TOP
---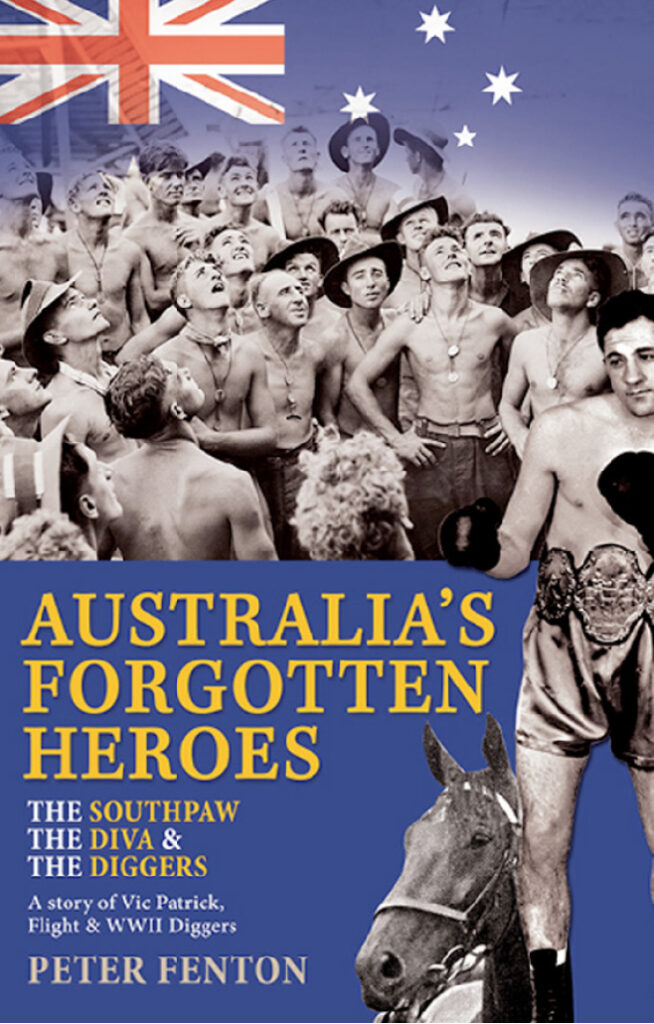 The Southpaw, The Diva & The Diggers
Written by Peter Fenton
ISBN: 9781925367102 | $24.99
During WWII Australia's sports lovers were denied access to national and international sport. The popularity of racing and prize fighting during this time was amazing. Two of the most admired sports heroes were a dynamic southpaw boxer and a diva named Flight. This is their story, acted out in front of the Diggers, so many of whom were not only great soldiers but likeable larrikins. | BACK TO TOP
---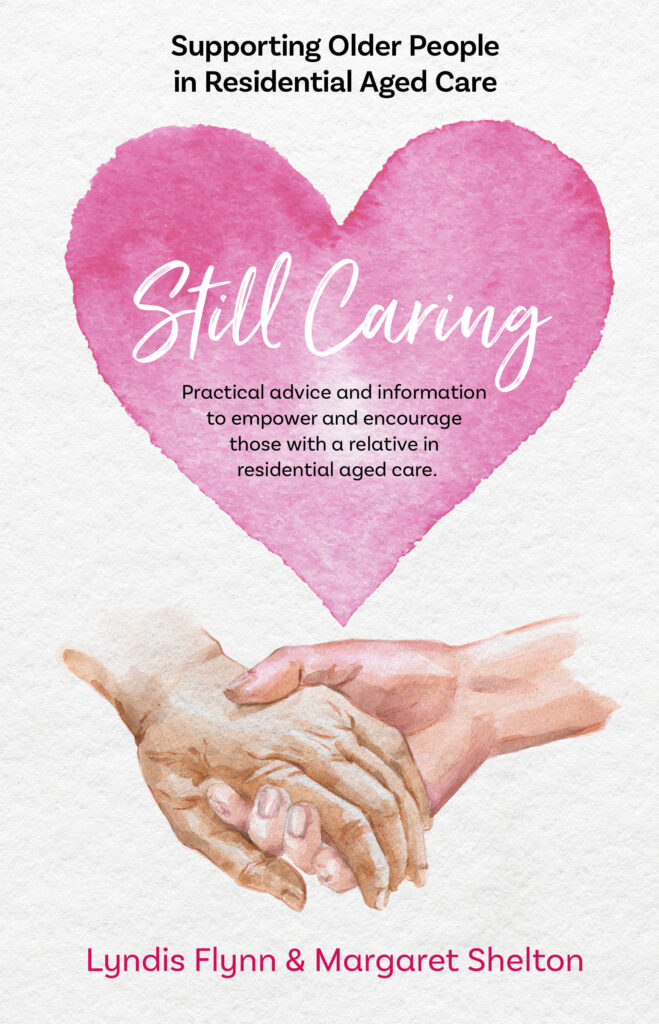 Still Caring
Supporting Older People in Residential Aged Care
Written by Lyndis Flynn & Margaret Shelton
ISBN: 9781920785062 | $19.99
Caring for the elderly can be a demanding role that requires commitment, kindness and humour. Written to provide support to all Carers, whether they are working as a professional or a layperson who finds themselves in a Caring role. Still Caring considers the ways in which Carers can contribute to the elderly person's life and also suggests ways in which Carers can balance their own lives and well-being with the demands of the particular caring path they choose. | BACK TO TOP
---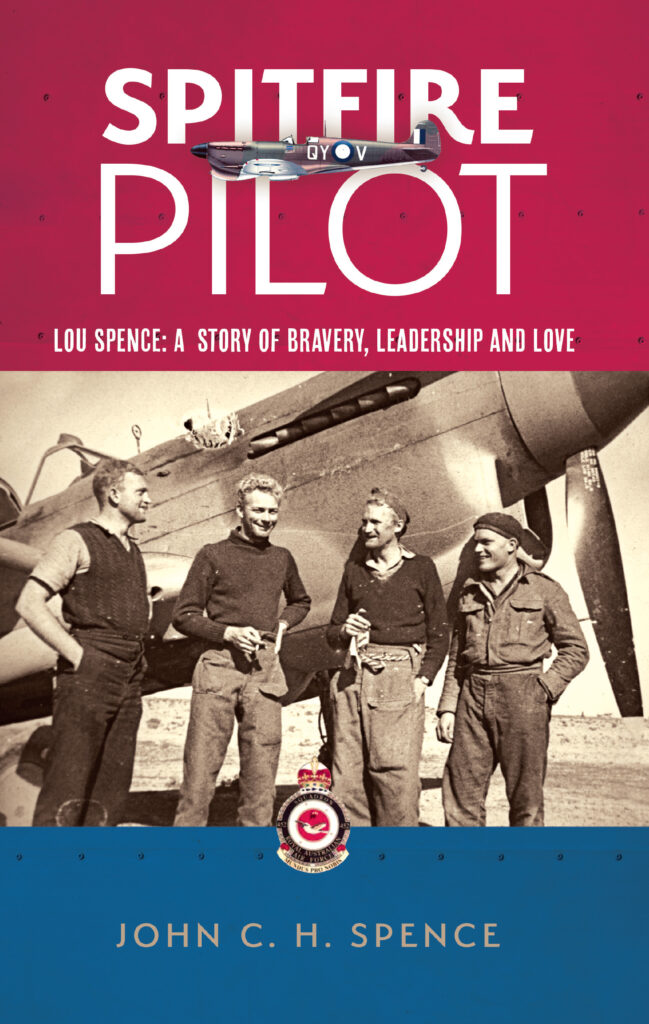 Spitfire Pilot
Written by John C. H. Spence
ISBN: 9781920785000 | $24.99
Fighter pilot Lou Spence's story is one of bravery, leadership and love. Author John Spence draws on his father's wartime diaries, which he addressed to his young wife back in Perth. During World War 2, Lou Spence few in the Middle East against Rommel's forces, then defended Australia, flying spitfires against the Japanese. A courageous pilot, he went on to lead the RAAF 77 Squadron of Mustangs in the Korean War. A replica of Lou Spence's Spitfire is in the Darwin Aviation Museum. | BACK TO TOP
---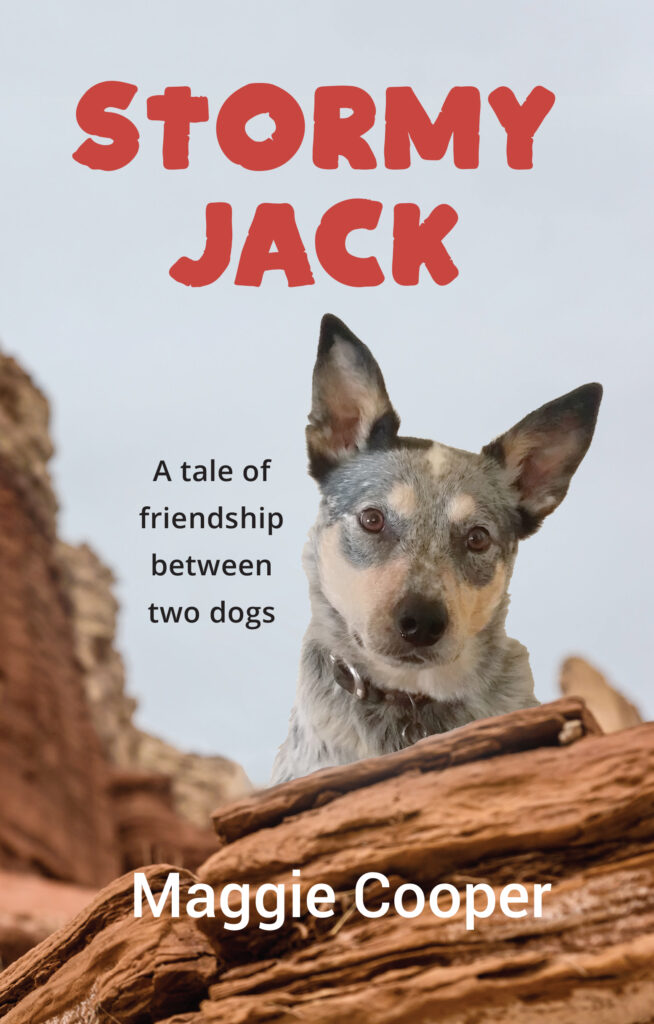 Stormy Jack
Written by Maggie Cooper
ISBN: 9780987639035 | $15.99
Everyone the world over loves a good doggy story and Stormy Jack is exactly that.
Stormy Jack is the story of two farm dogs who are best friends. After being chased by a bull, they find themselves lost in the forest.
They make some friends, face a fierce creature and discover the legend of a magical dam. | BACK TO TOP
T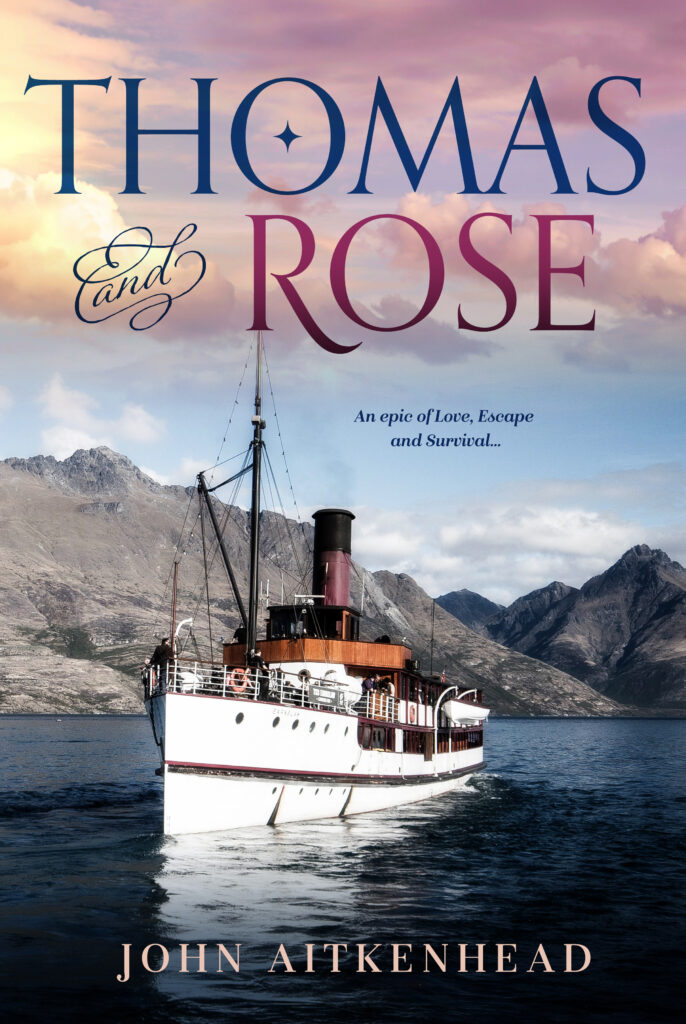 Thomas and Rose
Written by John Aitkenhead
ISBN: 9780648327769 | $24.99
An extraordinary story telling of a man raised in New Zealand, Thomas McCallum, the woman he falls in love with while at university, Rose, and the adventure they couldn't have predicted while journeying Turkey; which has them saving a small 5-year-old boy who is threatened with dire consequences. This is a glass half full story involving strong but differing views on evolution and creation, with opposing philosophies coming together in a practical explanation of divinity. | BACK TO TOP
---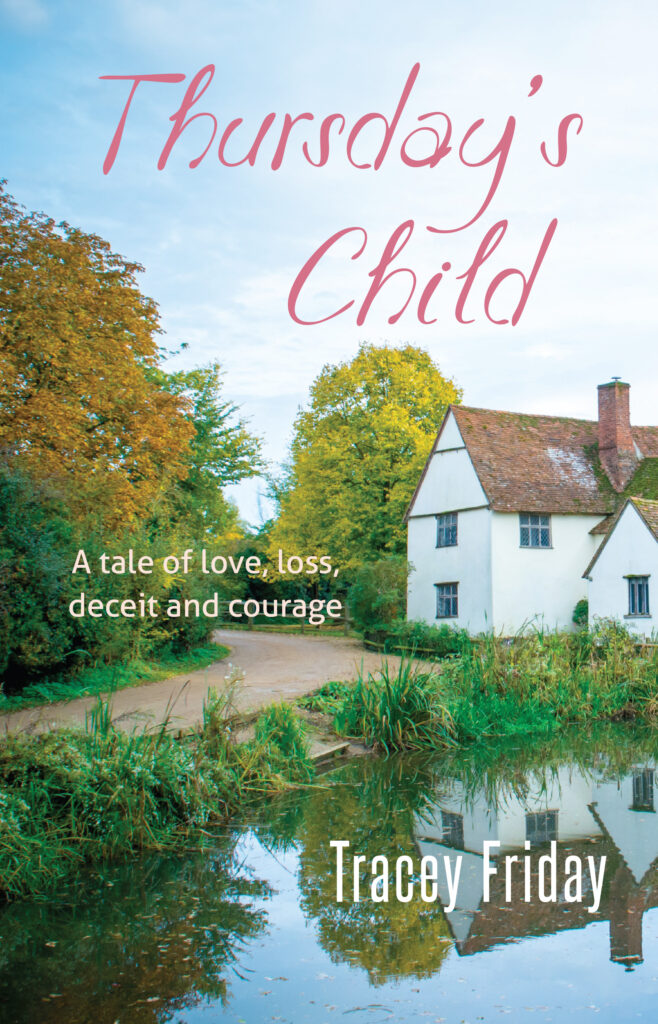 Thursday's Child
Written by Tracey Friday
ISBN: 9780987639004 | $26.99
Life should be idyllic, if not for the unwelcome intrusion of air raids. This is 1941 and just outside London. Maggie and her family endure the war only to realise that war comes in many guises. But Maggie is resilient. Despite what life throws at her, the village, her friends and her yearning for Australia, a country she has never been to but is fascinated with, all give her the strength to keep moving forward. | BACK TO TOP
---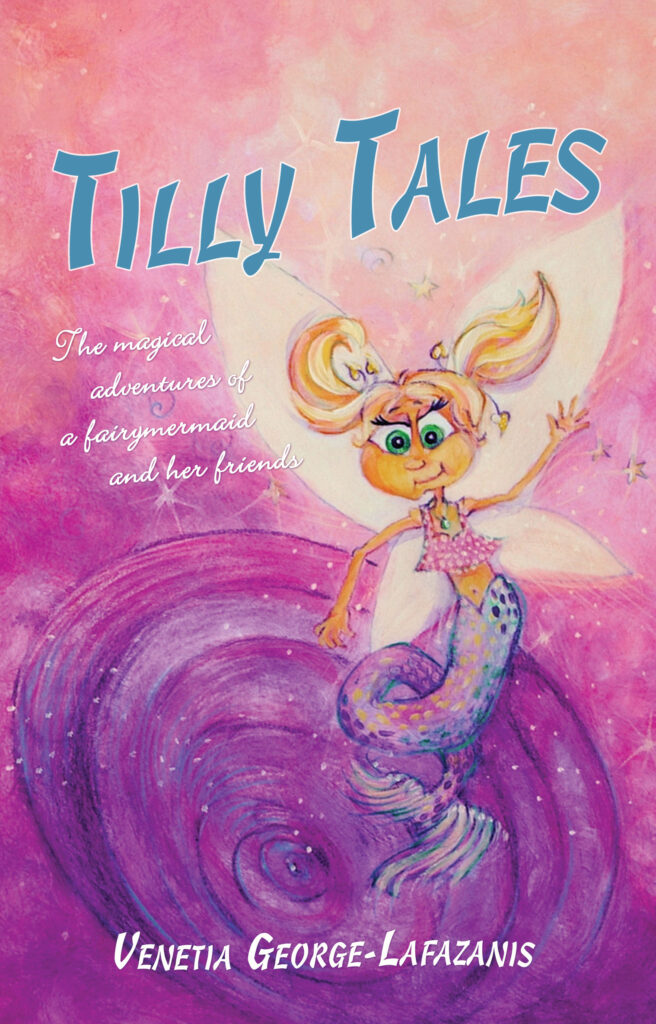 Tilly Tales
Written by Venetia George-Lafazanis
ISBN: 9781921596780 | $15.99
Get ready for magical adventures with Tilly the fairymermaid! She can swim in the ocean, walk on land and fly in the sky. Follow Tilly and her friends as they embark on travels to Australia, Greece and Neroland, where they encounter friendly animals, a mean old king and a mini wizard! | BACK TO TOP
U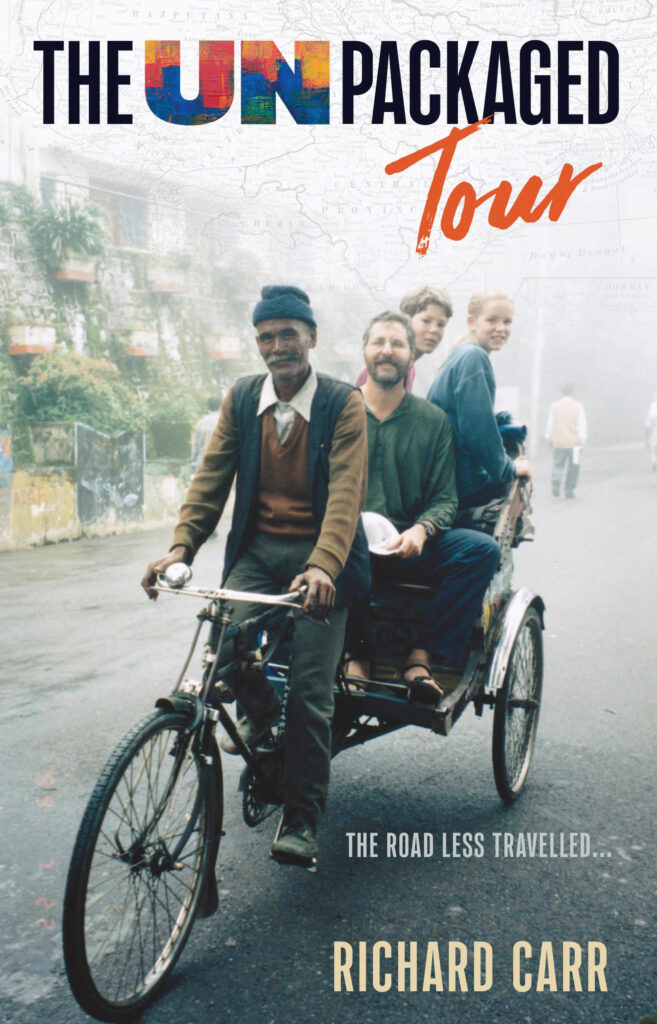 The Unpackaged Tour
Written by Richard Carr
ISBN: 9780648327783 | $26.99
Richie and Glenice Carr are experienced and fearless travellers (not tourists!) who have the best travelling accessories in the world: their 11-year-old daughter Tayah and 12-year-old son Daenin. This is no ordinary holiday – it's a three-month perspective change, to help the kids appreciate being born in the 'lucky country', and to set them up to be global citizens and accomplished travellers. Richard shares his family's experience with humour, humility and humanity – Vive la difference! | BACK TO TOP
---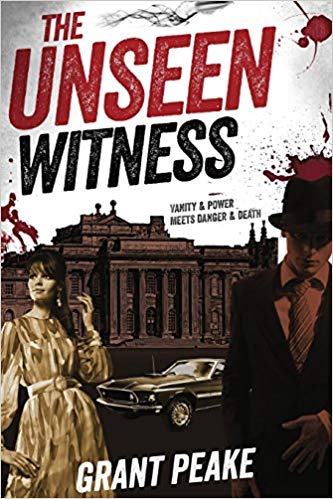 The Unseen Witness
Written by Grant Peake
ISBN: 9781925367584 | $24.99
Shortly after the suspicious death of his best friend, a mysterious note appears on desk of Private Investigator Paul O'Shea. Desperate to get to the bottom of things, O'Shea and his secretary, Donna Weston, decide to take the law into their own hands. The pair soon find themselves in the midst of a series of disturbing killings. Narcissism and power colour the narrative, while an assortment of quirky characters bring life and reason to the novel. | BACK TO TOP
V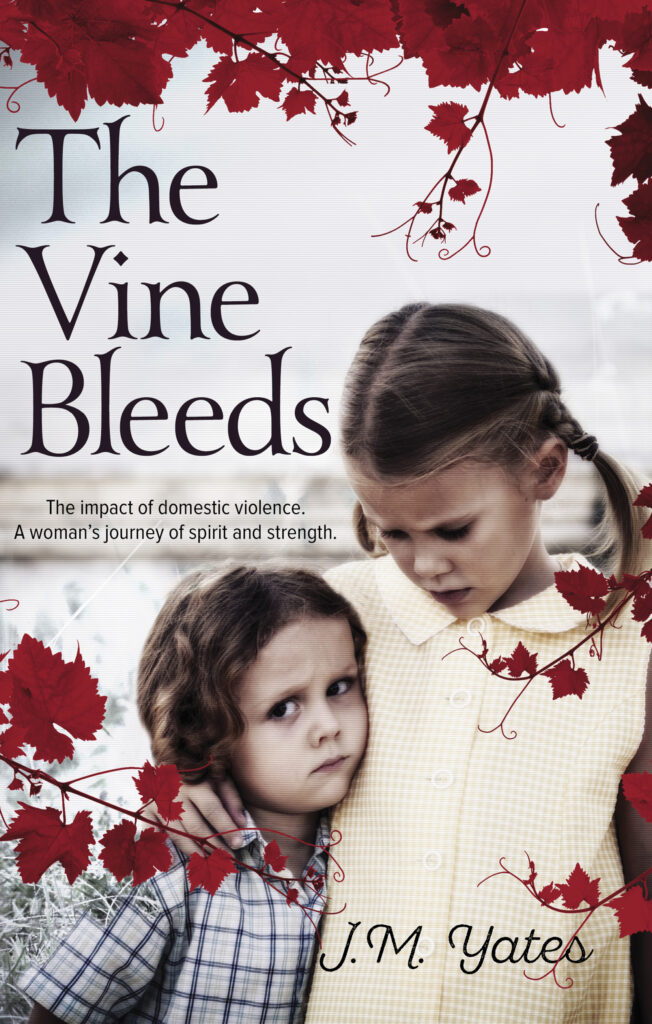 The Vine Bleeds
Written by J. M. Yates
ISBN: 9780909608156 | $24.99
Set in Melbourne and based on a true story, The Vine Bleeds spans fifty years from the 1940s. The trauma of domestic violence, experienced during Jenny and David's childhood, impacts the life choices both siblings make. David follows in his father's footsteps and Jenny enters a dysfunctional marriage. Inspired by true events, it illustrates what happens is not as important as what we do about it. It highlights Jenny's strength and spirit and her inner journey while coming to terms with her past. | BACK TO TOP
W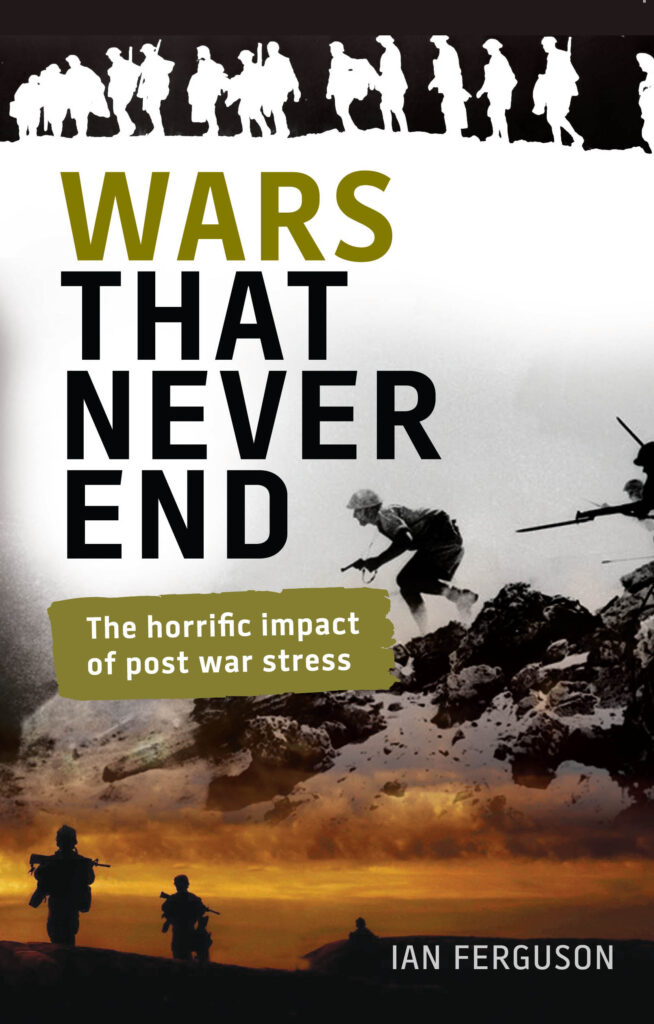 Wars That Never End
Written by Ian Ferguson
ISBN: 9781922175823 | $24.99
Over 100 Australians who served in Afghanistan have committed suicide since returning to civilian life. Partners and family members also suffer, in their shared lives with emotionally scarred war veterans. Ex-service personnel and affected relatives provided author Ian Ferguson with fascinating first-hand information.Their confronting recollections surfaced in personal interviews, and sometimes in Diggers' letters and diary entries from front line battle fields. | BACK TO TOP
---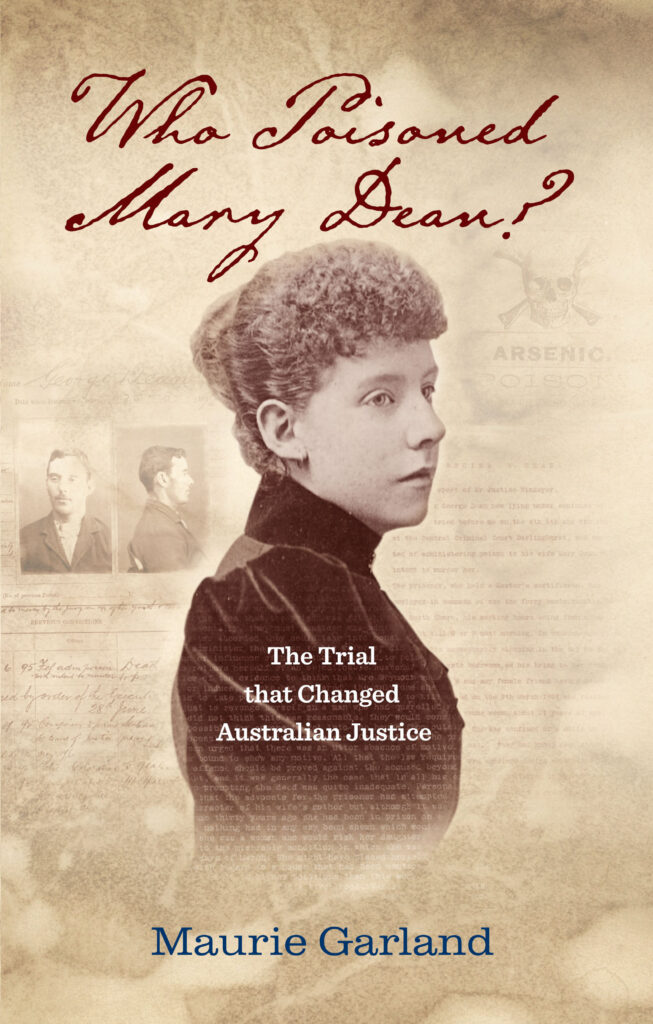 Who Poisoned Mary Dean?
Written by Maurie Garland
ISBN: 9780987639011 | $26.99
In Colonial Sydney 1895, forensic evidence clearly showed that twenty-one year old Mary Dean had suffered non-fatal arsenical poisoning. Her husband, George was arrested. The Royal Commission that followed, would rivet the attention of all Australia as crucial questions about the roles of judges, lawyers and witnesses in trials were examined, trying to determine what constitutes a fair trial. | BACK TO TOP
---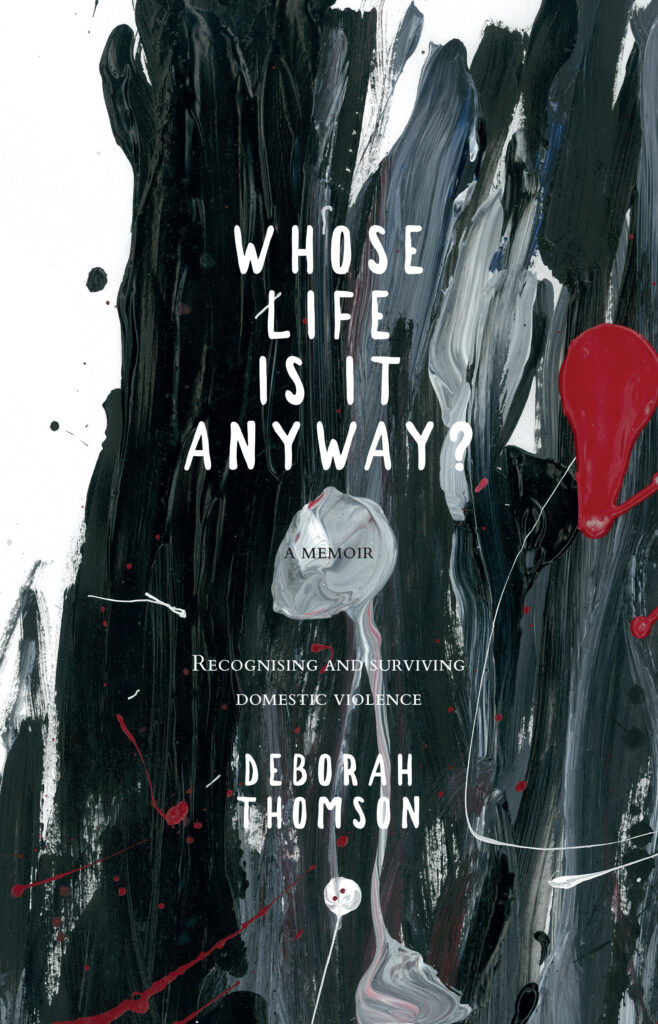 Whose Life is it Anyway?
Written by Deborah Thomson
ISBN: 9780648150862 | $24.99
Sadly, people living in abusive situations face a shocking reality of life. And these people are people just like you and me.
This is Deborah Thomson's story – how she can to be in an abusive situation and how she regained her strength and self-confidence to leave. Thomson explains how someone can find themselves in an abusive situation and then how, with compassion and support from others, they can regain their dignity and life. This is compelling reading for everyone to understand how vulnerable we all are and the signs to watch for. | BACK TO TOP

---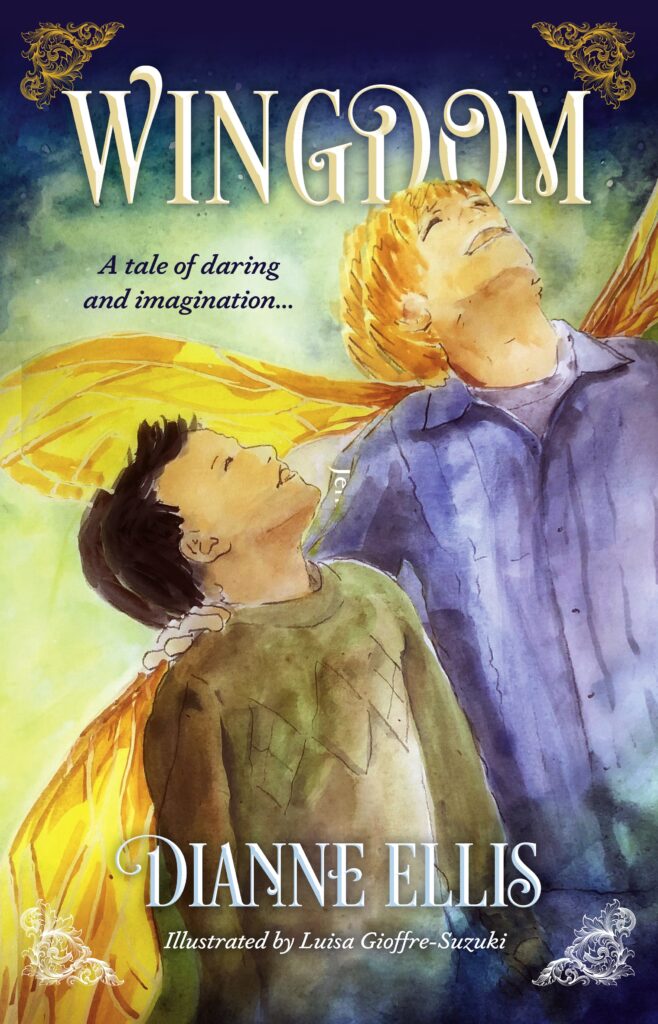 Wingdom
Written by Dianne Ellis
ISBN: 9780645586459 | $17.99
At age 11, Flynn's strong beliefs in saving all creatures, including the smallest insects, often make him a target for ridicule. He befriends Jack, a new classmate who shares a love for winged creatures and who was bequeathed a tiny pair of wings from a dying moth. These wings allow Jack access into a magical kingdom called Wingdom.
Wingdom is a special place where adventures happen and lasting friendships are formed. | BACK TO TOP

---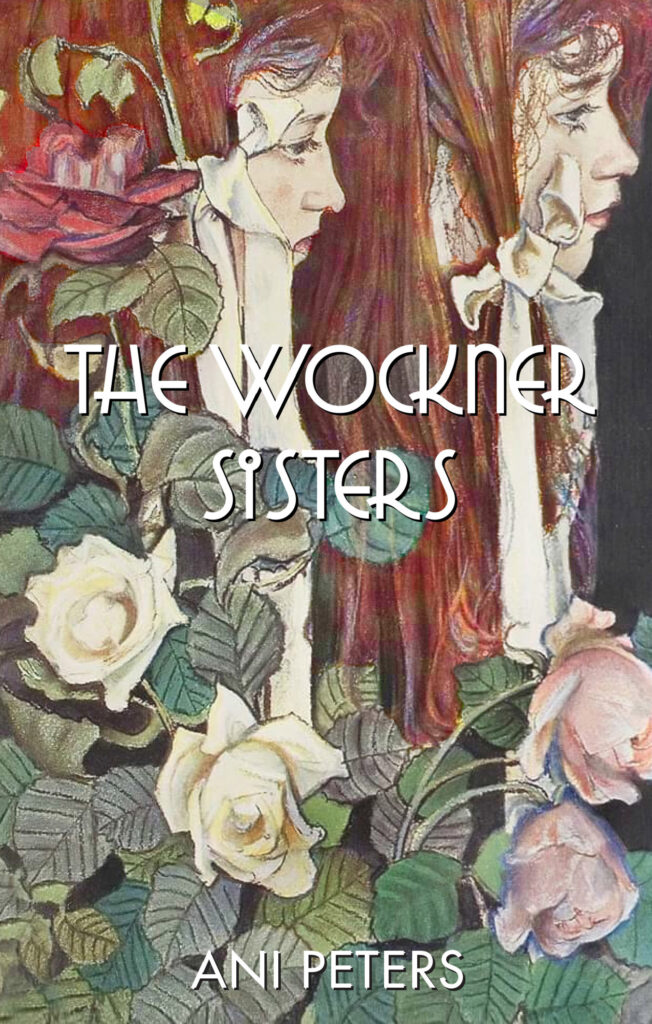 The Wockner Sisters
Written by Ani Peters
ISBN: 9780648327790 | $24.99

What to do when the law and love collide?
A poignant memoir of Violet Wockner, 102 years old and confined to a nursing home. Born in 1912 on the day the Titanic sunk, Violet and twin sister Rose are raised in a privileged family where they meet artists and intellectuals. Their moving tale includes twists and turns as they live through two world wars and heart wrenching tragedies.
Add to this, Violet is gay and in early 20th century England homosexuality was an unspeakable crime. Violet's story soars across the globe from England to Germany to Africa and India, and is peopled with extraordinary characters: botanists, artists, anthropologists, social workers, nurses, gypsies, and famous names from history. The unforgettable story of the love and conflict between sisters and the unique bond they share. | BACK TO TOP
Z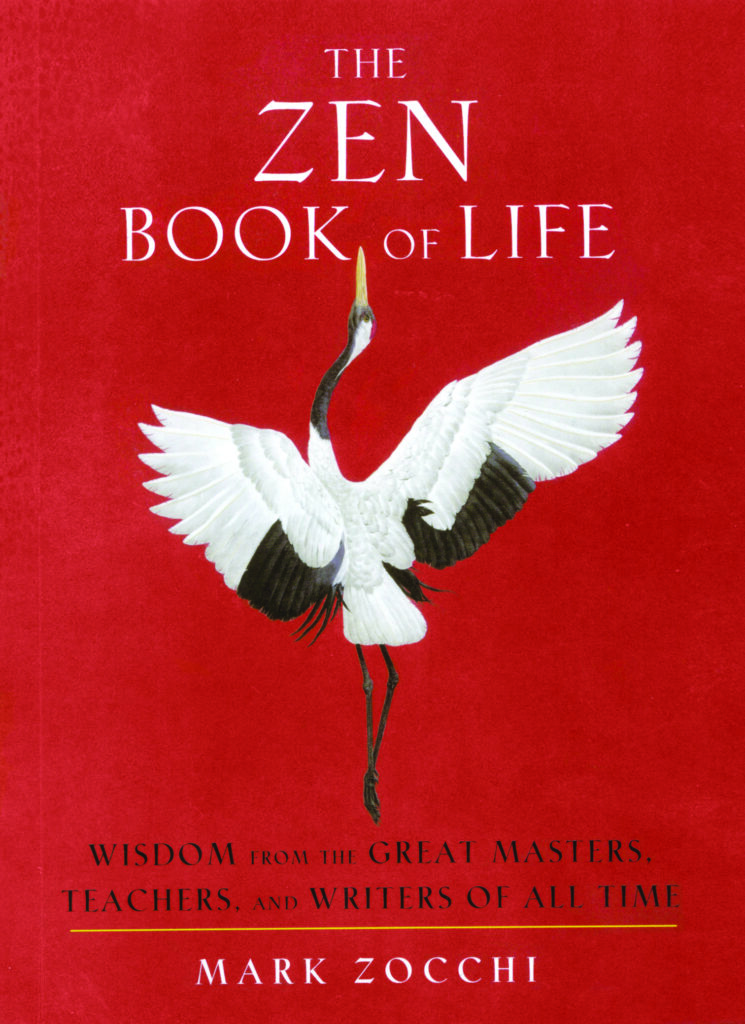 The Zen Book of Life
Written by Mark Zocchi
ISBN: 9780987639097 | $19.99
Inspired by the teachings of the Buddha and other great masters, teachers, and writers, this is the book designed to help people connect to their inner divinity and find their own spiritual path. It is overflowing with profound quotes, sayings, and insights, each presented alone, allowing the reader to dip in at any time. Each reading is guaranteed to inspire and provide food for thought. Quotations and sayings have been chosen from the Gautama Buddha and other "Buddhas" – masters of spirituality and inspiration such as Milarepa, Longchempa, His Holiness the 14th Dalai Lama, Thich Nhat Hahn, and Sogyal Rinpoche, along with other greats including Cicero, Rumi, Lao Tzu, Mother Teresa, and Shakespeare. This is a wonderful book to place on your desk, coffee table, or bookshelf, or by your bed. It is designed to provide daily comfort, wisdom and spiritual nourishment. | BACK TO TOP
---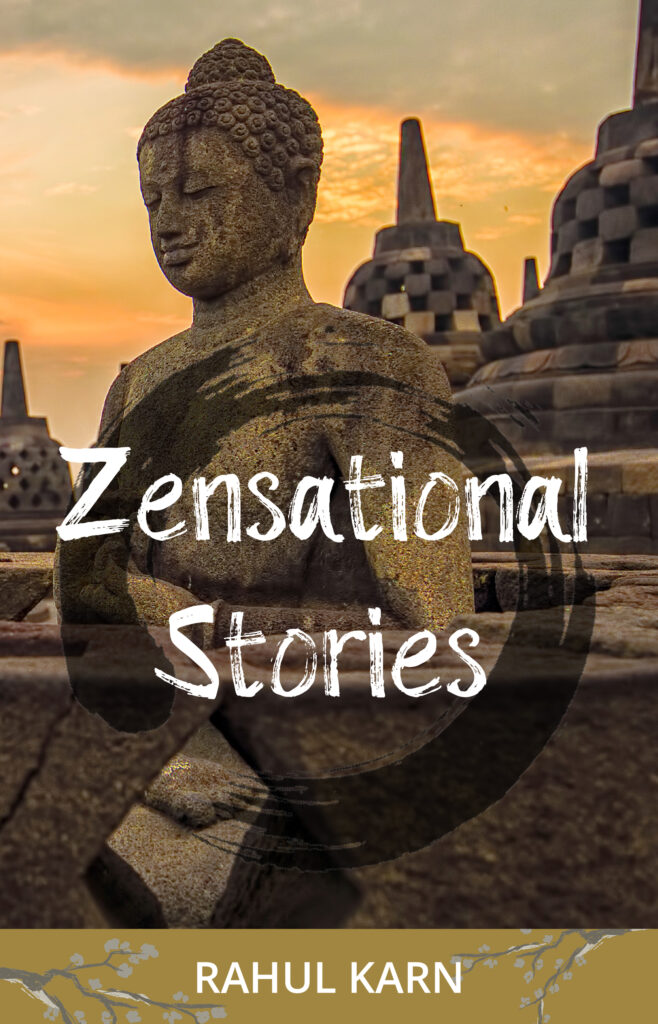 Zensational Stories
Written by Rahul Karn
ISBN: 9780648564683 | $24.99
Zensational Stories is an unorthodox and rebellious book that offers a commentary on over 100 traditional Zen stories. It examines the very fabric that we base our lives on and looks at life as it is – without getting into philosophical dogmas, religions or faiths. The truth is within you. "Zensational Stories" will motivate and inspire you to realise this for yourself. Read the book – so you can throw the book away and recognise what the words are pointing toward – meditation! | BACK TO TOP