SEARCH THE BROLGA CATALOGUE:
| A | B | C | D | E | F | G | H | I | J | K | L | M | N |
O | P | Q | R | S | T | U | V | W | X | Y | Z | 
To order copies, please contact Company Director Mark Zocchi – markzocchi@brolgapublishing.com.au
A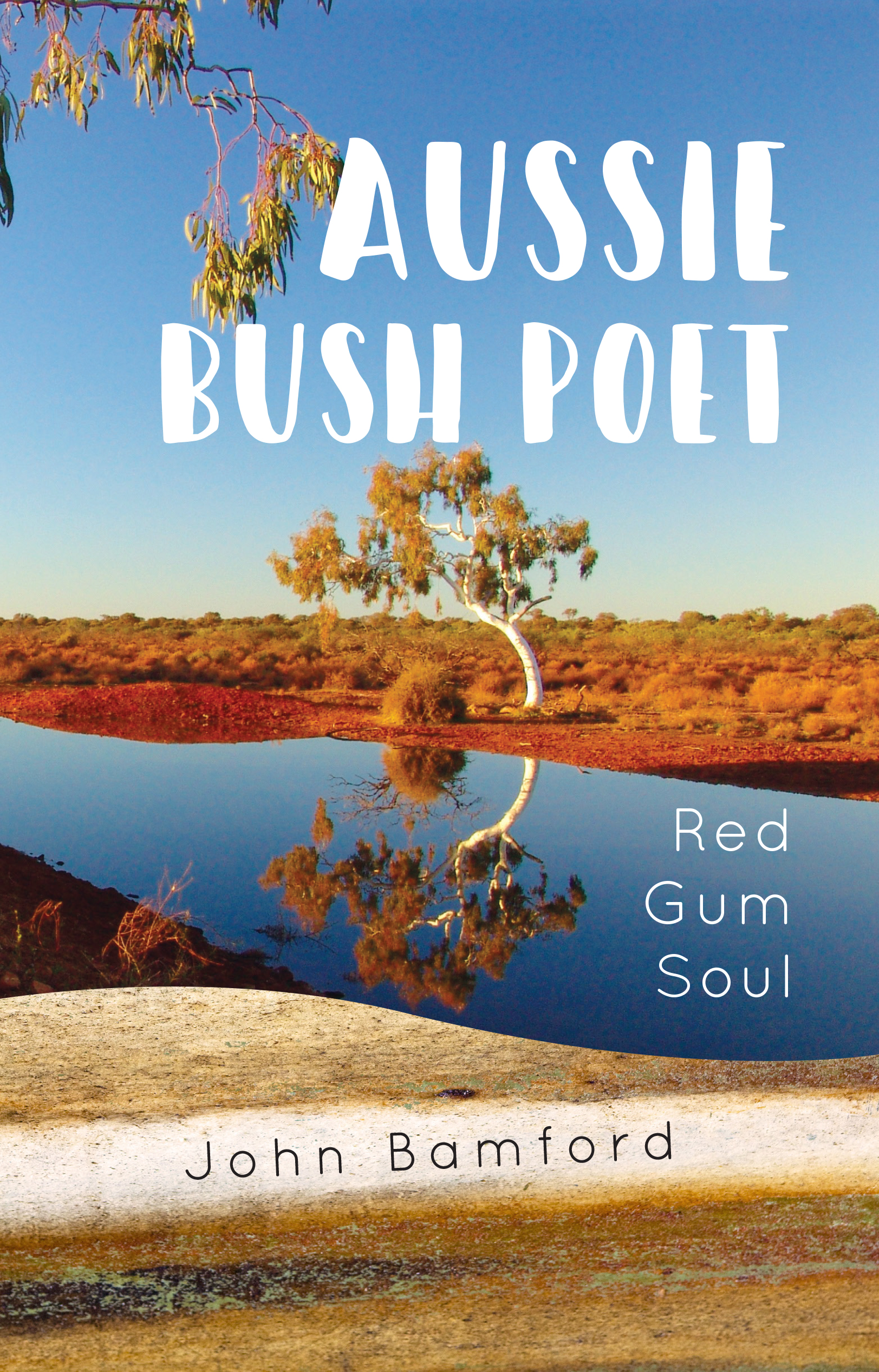 Aussie Bush Poet (2017)
John Bamford
ISBN: 9781925367799
$19.99
When you think of the Australian outback you're greeted with the warmth of red sand underfoot, the low murmur of cicadas in the summer with the belly laugh of the kookaburra. Aussie Bush Poet is a collection of poems from someone who has long gone walkabout in the bush. John Bamford mixes vivid and emotional life experiences and stories with the rich and truly unforgettable Australian landscape. | BACK TO TOP
An Eye for an Eye (2016)
Arthur Klepfisz
ISBN: 9781925367713
$24.99
Aussie Dog Stories (2016, Ed. 3)
Paul Bugeja
ISBN: 9781922175380
$24.99
A fascinating look at both famous and not-so-famous dogs from down under. There's the 'Red Dog', celebrated in a movie in 2011, and 'Bob the Railway Dog', which has a best-selling book written about him. There are assistance animals and guide dogs, war heroes and everyday ones, dogs that save lives and dogs whose lives are saved. All loyal, loving, brave in their ways and with doggy hearts of gold. | BACK TO TOP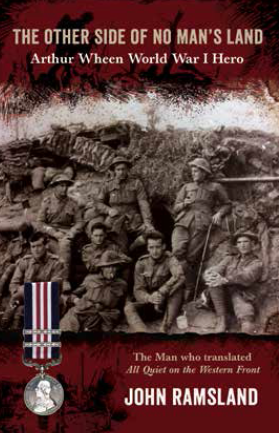 Arthur Wheen World War I Hero (2015)
John Ramsland
ISBN: 9781922175694
Arthur Wheen was the most daring, resourceful signaller in the 1st AIF. His extraordinary exploits in the epic Battles of Fromelles, Polygon Wood, Villers-Bretonneux and Poronne are told as well as his subsequent career as a Rhodes Scholar. In the midst of the horrors of Fromelles, Wheen showed conspicuous bravery in laying and repairing telephone lines under extremely heavy fire across No Man's Land where there was indescribable loss of life. | BACK TO TOP
B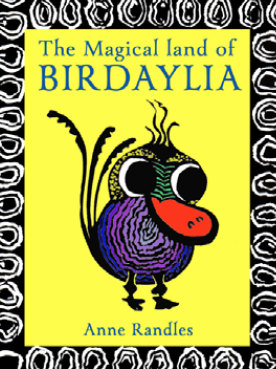 Birdaylia (2015)
Anne Randles
ISBN: 9781922175816
$19.99
A poetic story developed for each character which explains the reason for their evolvement. Each bird has a purpose and a love of life no matter how unusual their features. From Bollywooloom to Wil, Wal, Wen, they are arranged in alphabetical order and their names require careful perusal and pronunciation.
| BACK TO TOP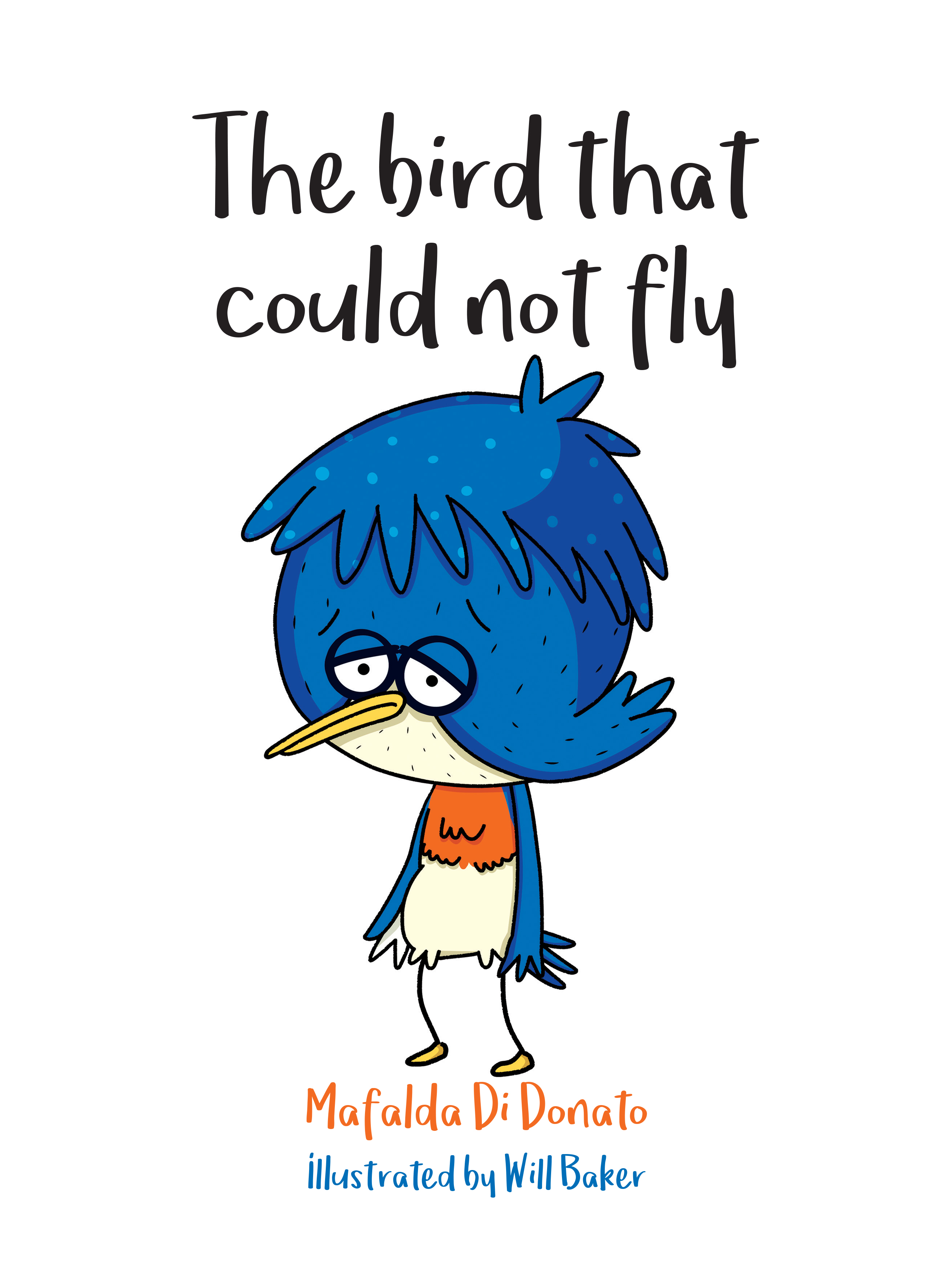 The Bird That Could Not Fly (2017)
Mafalda Di Donato
ISBN: 9781925367911
$26.99
A feel good story for children as it illustrates that anything is possible when you believe in yourself and put in the hard work. Max is a 5 year old bird starting primary school and in class the other children are learning to fly – unfortunately Max can't seem to get it right. He tries to find a quick fix after visiting a witch doctor but it doesn't work. On the advice of his mother he begins to think he can and continues to practice and as a result he can now fly! | BACK TO TOP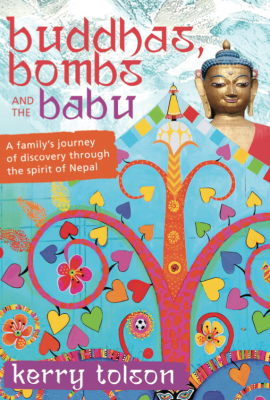 Buddhas, Bombs and the Babu (2015)
Kerry Tolson
ISBN: 9780909608163
$24.99
To save the rocky relationships of her family, Kerry convinces her work-obsessed husband Mal into taking a family holiday – wandering around Nepal is just what they need. Kerry books nothing, plans little and anticipates a gentle 'hippy-trail' ramble. Instead, the family find themselves in a land imploding upon itself and are caught in the midst of bombs, croc-infested waters and a kidnapping. | BACK TO TOP
C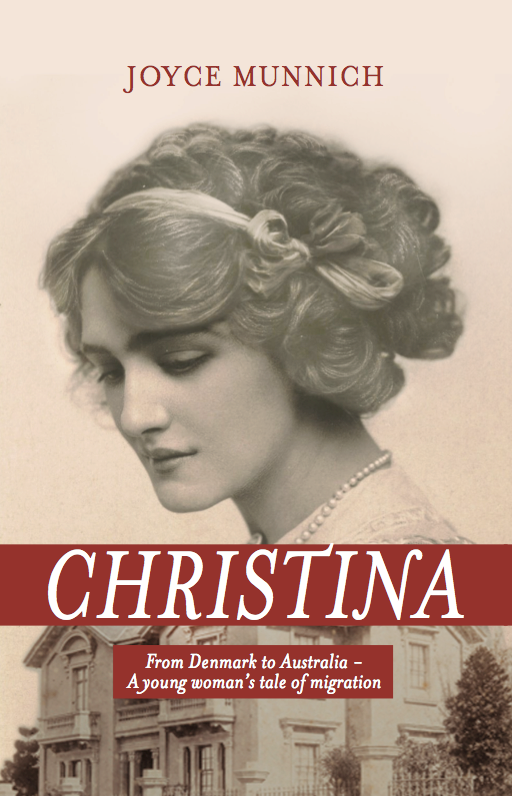 Christina (2016)
Joyce Munnich
From Denmark to Australia – A young woman's tale of migration
IBSN: 9781925367218
$26.99
When Christina Skov is eight years old she leaves her Danish homeland to sail across the great oceans of the world to Australia. The year is 1871 and the Queensland Government is providing free passage for families willing to take up land and help develop the Colony. Life in their new country is hard for the Skov family but Christina learns to cope with the hardships that come their way. | BACK TO TOP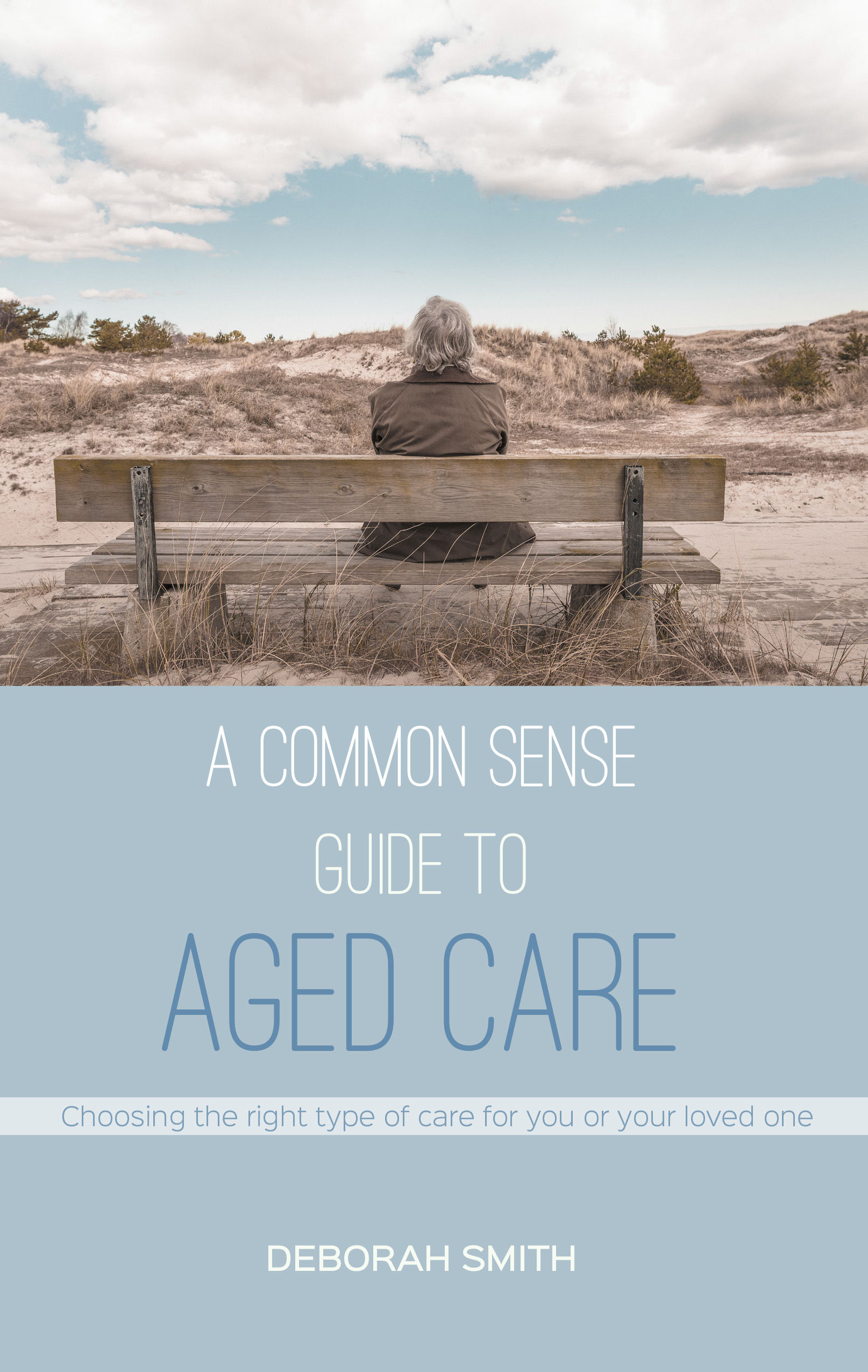 A Common Sense Guide to Aged Care (2017)
Deborah Smith 
ISBN: 9781925367690
$24.99
This book is designed to help people make an informed and balanced decision on how to best care for their loved ones when they are ageing or dealing with dementia. It provides detailed practical advice on how to make a home a suitable and safe place to live. Through check-lists and questionnaires, this book answers some of the important questions that arise when assessing a person's need for care and ease some of the guilt that might be associated with making those decisions. | BACK TO TOP

The Compassion of Memory
P A McDermott 
ISBN: 9780648150879
$24.99
We have many life-determining moments and we make decisions that determine the nature of our future. But in many of our life-determining moments we struggle with these unwanted intrusions into our lives – when these moments occur will always remain significant to us. Our lives divide into two: before and after. In The Compassion of Memory P A McDermott explores the grief surrounding the untimely passing of a beloved family member and how grief continues for decades after the initial loss. | BACK TO TOP
D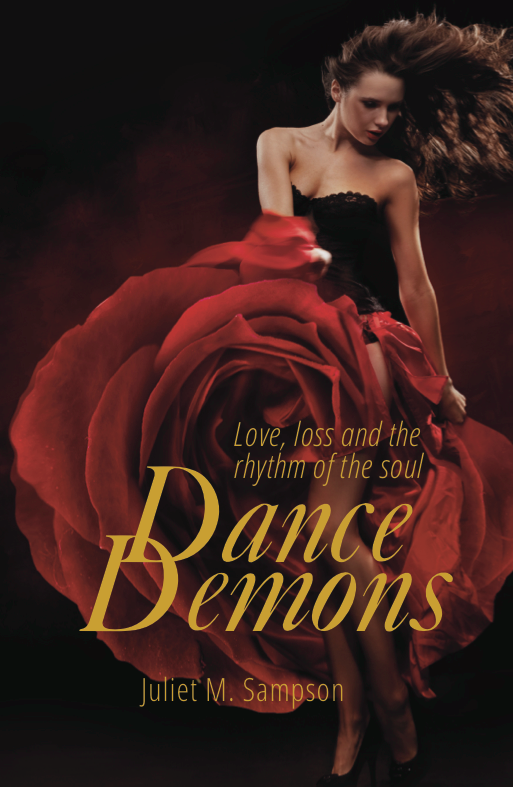 Dance Demons (2016)
Juliet Sampson
Love, loss and the rhythm of the soul
ISBN: 9781925367263
$19.99
When Stephanie's boyfriend is tragically killed in a car accident on the night of her 17th birthday, her once colourful life is thrown into utter chaos… but is there more to the story than she has been led to believe? In search of a distraction, Stephanie soon finds comfort in dance – but will it lead her down a path of destruction or will it give her answers she is searching for? | BACK TO TOP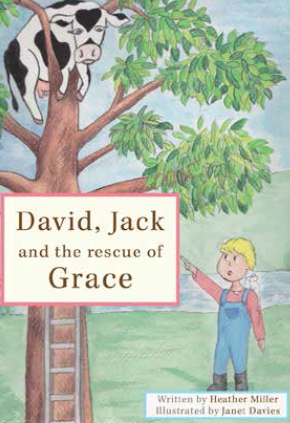 David, Jack and the Rescue of Grace (2014)
Written by Heather Miller, Illustrated by Janet Davies
ISBN: 9781922175687
$26.99
David and his pet mouse, Jack, were visiting Granny and Grandpa when heavy rains flooded the farm. As the water subsides Grace is left stuck in a tall tree. Would the animals rescue her? And how? They soon realise that it is natural to look after one another. David and Jack lead the animals in the construction of the biggest, fastest and most beautiful slide in the whole world. | BACK TO TOP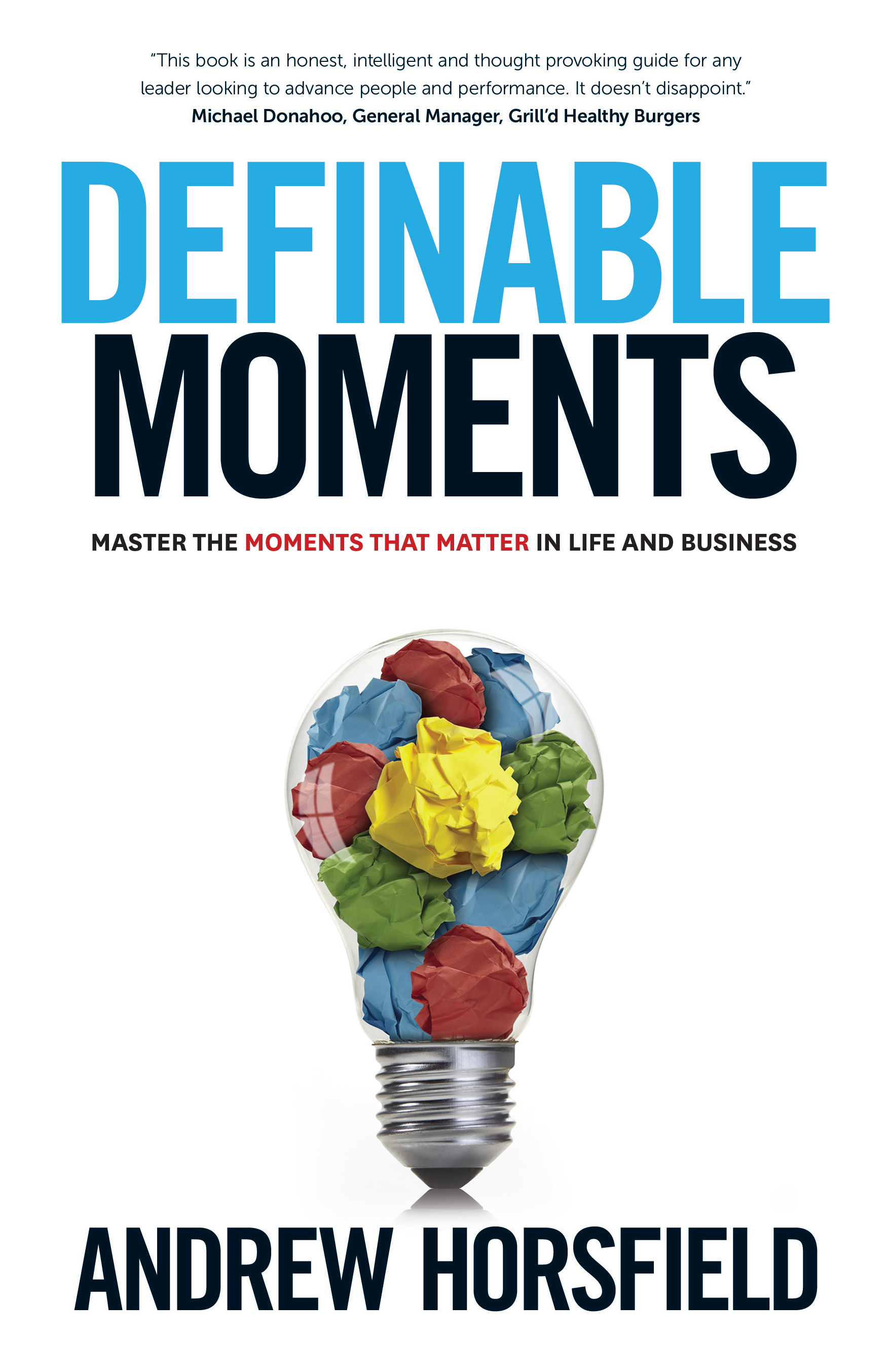 Definable Moments (2017)
Written by Andrew Horsfield
ISBN: 9781925367959
$29.99
In any results driven activity there are defining moments. A period of time between getting started and getting finished, when things become hard and aspirations for achievement get seriously challenged. When things become hard, people can feel stuck, and performance can stagnate.
If you are a savvy leader who is feeling stuck, or simply looking to advance existing levels of success, this book will prove invaluable. | BACK TO TOP
E
Every Day of my Life (2017)
Written by Beeb Birtles
ISBN: 9781925367973
$34.99
'Every Day of My Life' is the remarkable tale of how Beeb Birtles, conquered the music world – and then lost the band he had helped form. Gerard Bertlekamp arrived in Australia in the 1970s, a Dutch boy with no English. Within a short space of time he developed his love of music and adopted the stage name of Beeb Birtles. Beeb became part of the pop sensation of the 70s, Zoot, along with Darryl Cotton and Rick Springfield. Every Day of My Life is Beeb's story: raw, honest and a fascinating insight into the music world and one man's love of music. 
| 
BACK TO TOP
F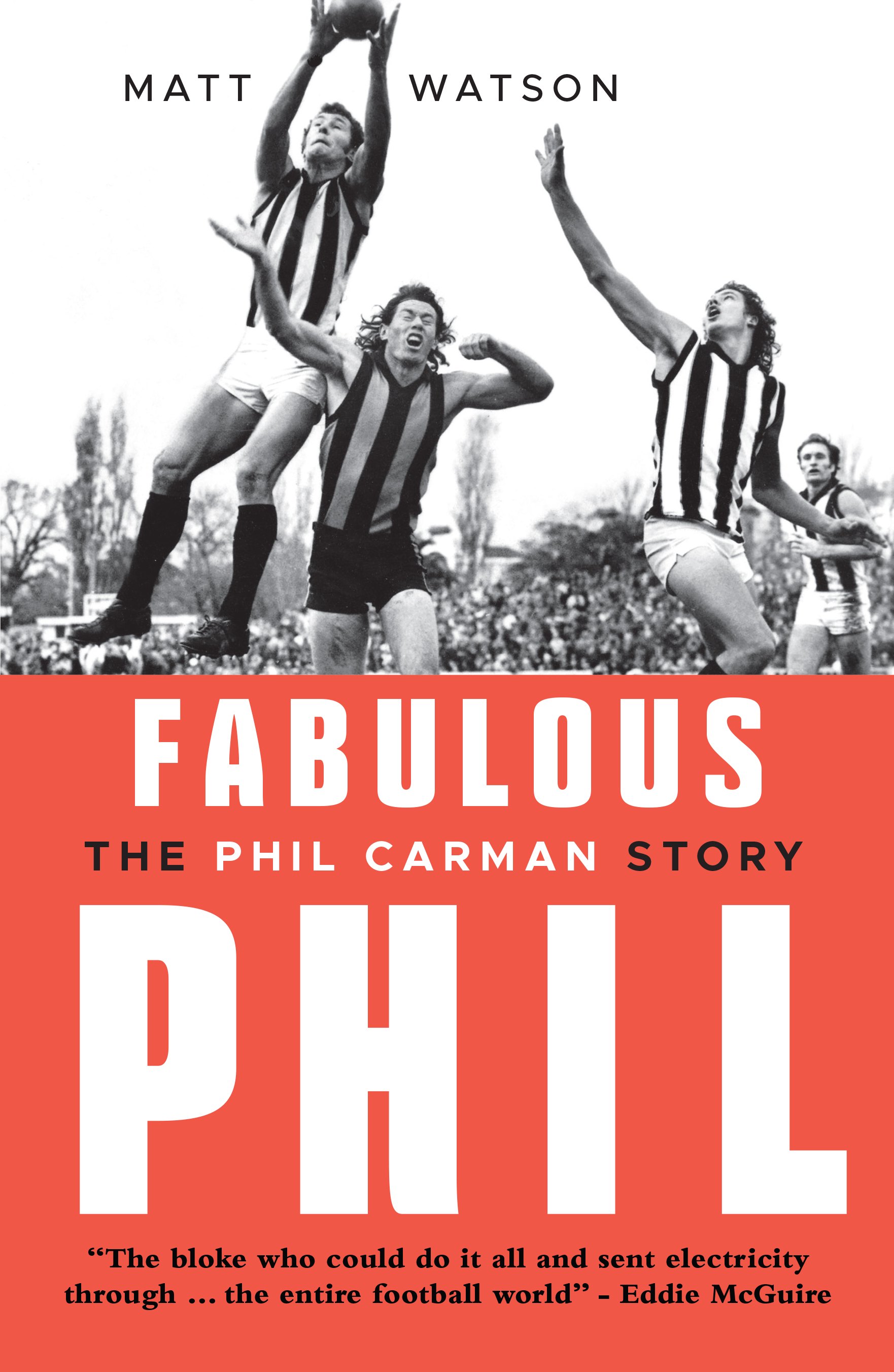 Fabulous Phil (2017)
Matt Watson
ISBN: 9781925367850
$34.99
An explosive biography about footballer Phil Carman. A brilliant footballer of unparalleled athleticism capable of tearing a game apart who, despite his talent, tore his own career apart…
'Fabulous Phil', as he was dubbed by Lou Richards, was at the centre of the biggest interstate war ever seen in the VFL as Collingwood (Vic) and Norwood (SA) battled for him. But the brilliance was punctuated by trouble. Former players, coaches, umpires and Carman himself give insight into what went right – and what went so very wrong. |  BACK TO TOP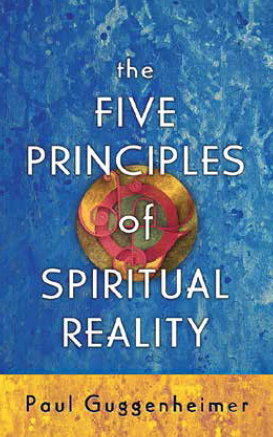 The Five Principles of Spiritual Reality (2013)
Paul Guggenheimer
ISBN: 9781922175137
$19.99
A deeply profound and original work about the fundamental questions that have nagged humankind since the beginning of time. 'Who am I?' and  'Why am I here?' Paul Guggenheimer invites us to look within and recognise all that we truly are; to acknowledge our link to divinity and allow our true self to shine through. A fascinating and immensely readable book, this is book that will change people's lives. | BACK TO TOP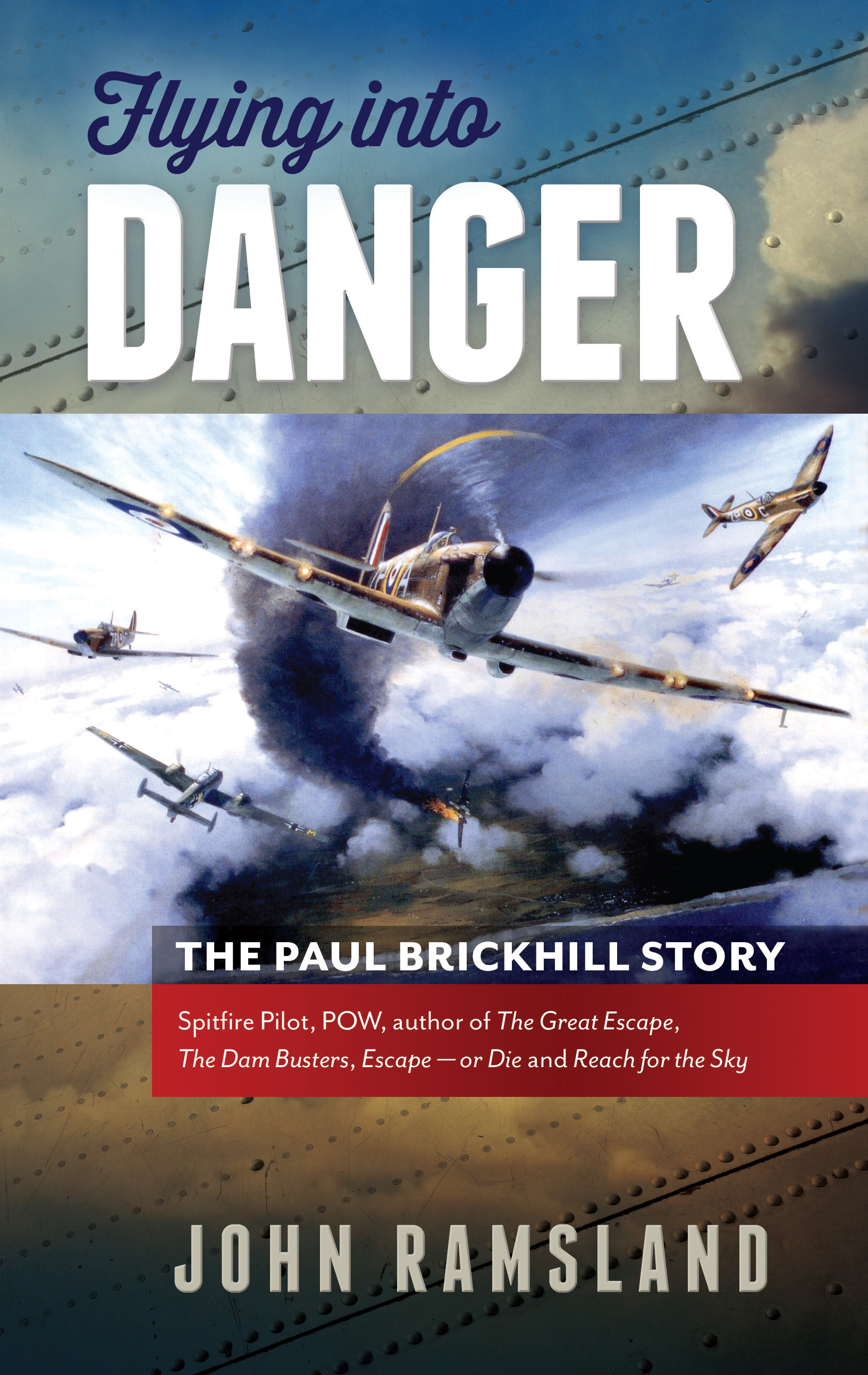 Flying Into Danger (2016)
John Ramsland
ISBN: 9781925367683
$26.99
During the 1950s Paul Brickhill, an Australian fighter pilot, prisoner of war and author wrote, without a doubt, the best iconic stories of the RAF in wartime Europe – all tour-de-force books based on brilliant research which today remain unfaded. Most are still in print. Paul Brickhill may have been forgotten, but not his books and not the classical feature film versions derived from them. | BACK TO TOP
Footprints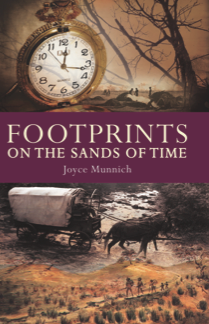 on the Sands of Time (2015)
Joyce Munnich
ISBN: 9781922175908
$24.99
An historical novel covering the intertwined lives of three generations of a pastoral family and an Aborigine tribe. Through the years 1855-1919, the struggles to co-exist continue – the white people striving to prosper in spite of on going difficulties, the black people wanting only to hold on to a way of life that has been theirs for thousands of years. | BACK TO TOP
Fox (2016)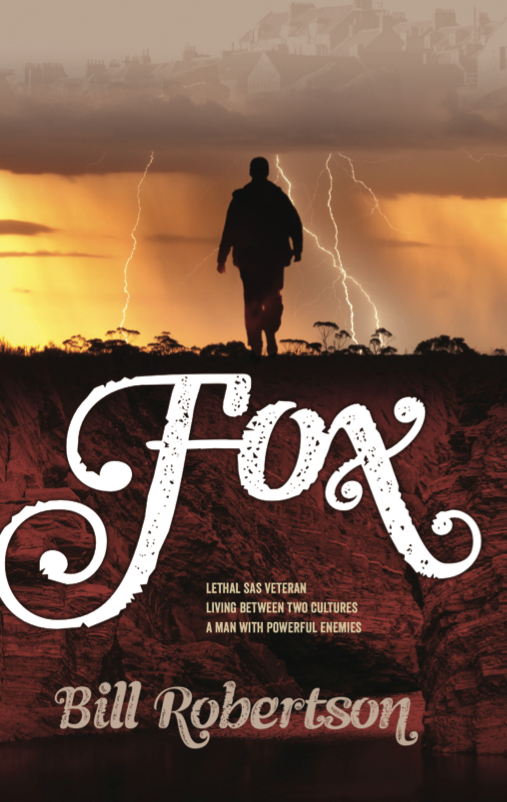 Bill Robertson
ISBN: 9781925367126
$24.99
Highly respected by his SASR unit, Fox is sent to the UK for special training and there connects with members of his white father's family for the first time. A passionate affair with a member of the English aristocracy results in his jailing for alleged rape.  Fox swears revenge. As a consequence, he meets a vicious Melbourne bikie gang involved in drugs, gun running and dog fighting, a gang which also harbours Caroline's killer. | BACK TO TOP
G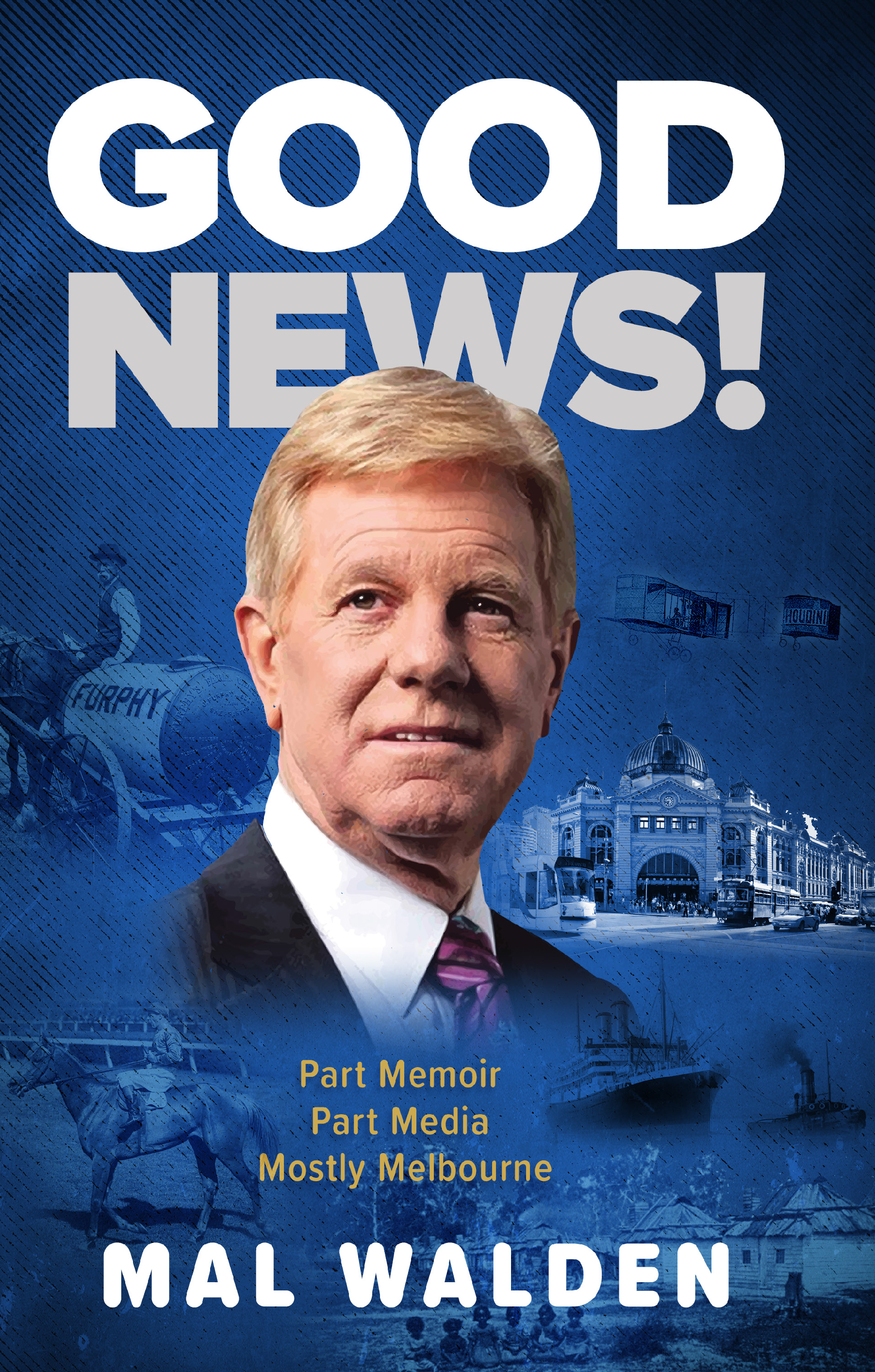 Good News! (2017)
Mal Walden
ISBN: 9781925367928
$24.99
Mal Walden, much loved Melbourne newsreader who was involved with journalism and the media for over 60 years, presents this collection of Good News. Stories of survival, invention, eccentricities and goodness. These feel-good stories highlight the ingenuity of people, the kindness and compassion we can show to each other, the determination to overcome hardship and the fun people can have in their daily life. | BACK TO TOP

H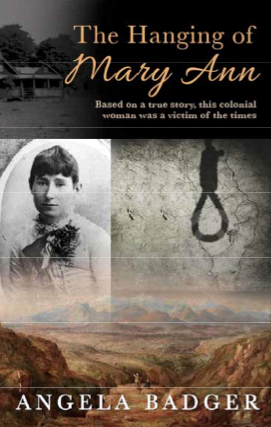 The Hanging of Mary Ann (2014)
Angela Badger
ISBN: 9781922175526
$24.99
A novel of historical fiction based on the true story of Mary Ann whose case is said to have brought about the Married Women's Property Act. Mary Ann is accused of her lying husband's murder and is sentenced to hang. But what will happen when the authorities discover she is in fact pregant? Her real crime through all this is being born a woman in a man's world. | BACK TO TOP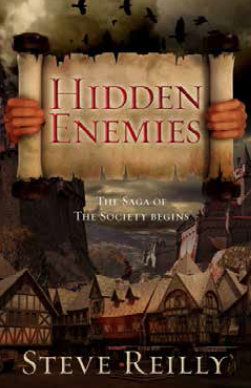 Hidden Enemies (2015)
Steve Reilly
ISBN: 9781925367010
$24.99
Camille, a fourteen-year-old witch, watches as her mother is burned at the stake. She flees, chased by Xavier, a member of The Society. When Camille finds the auch, Aiyu, he takes her into the mountains for protection. Xavier follows and finds the entrance to the high country. The Society plan to have King Leopold attack and destroy the auchs, but Leopold misreads the information. | BACK TO TOP

I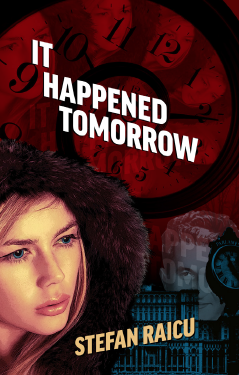 It Happened Tomorrow (2014)
Stefan Raicu
$24.99
IBSN: 9781922175618
A mystery drama set in communist Romania in the 1970s (spin off from In Time Forever). The novel portrays life, love and death during the autocratic regime of Comrade Nicolae Ceausescu under the strict control of the feared secret police better known within the Eastern Bloc as the infamous Securitate. Set at a thrilling pace throughout, the novel entwines aspects of extravagant lifestyles of the communist aristocracy. | BACK TO TOP
J
No titles available | BACK TO TOP
K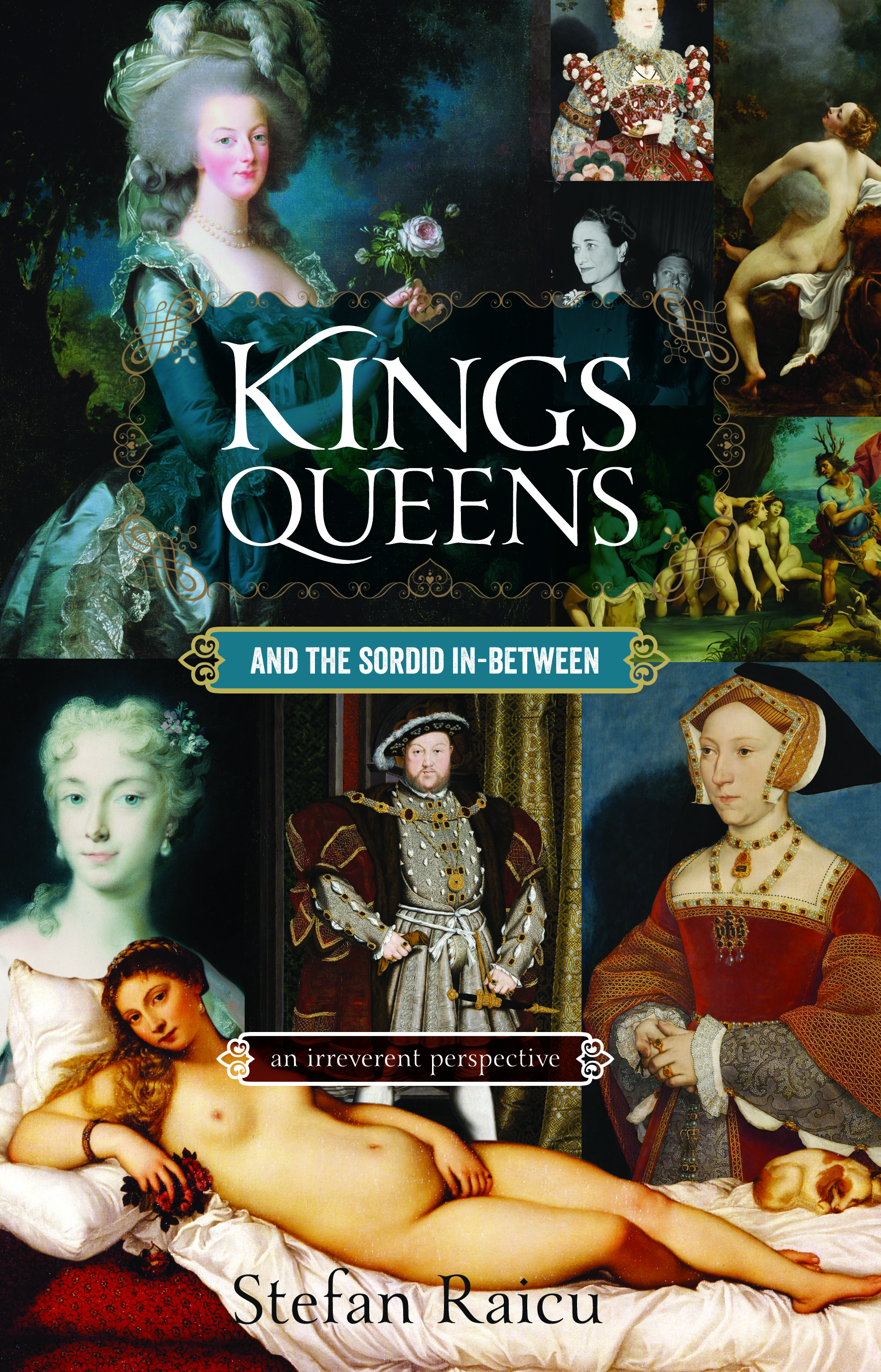 L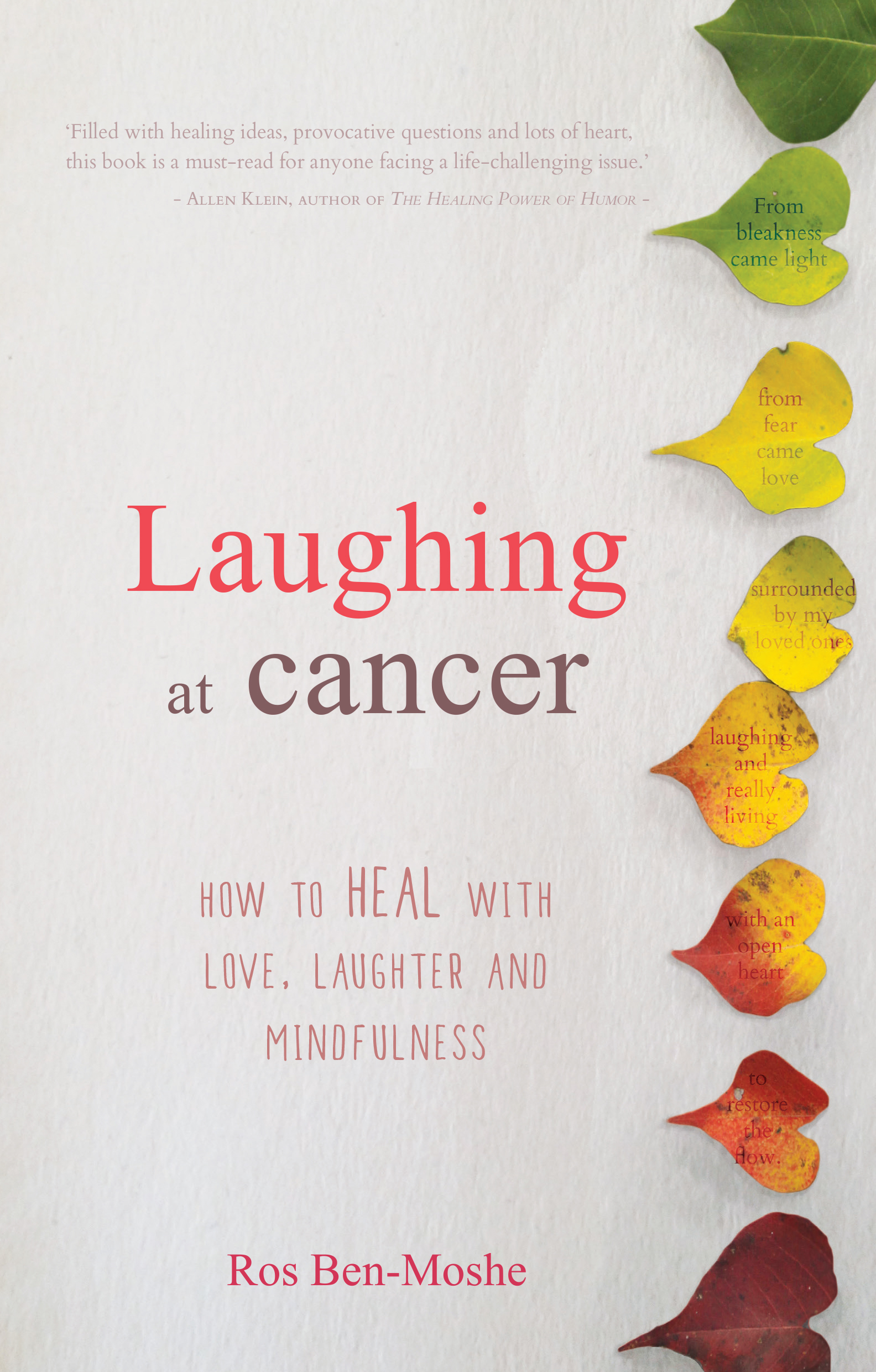 Laughing at cancer (2017)
Ros Ben-Moshe
ISBN: 9781925367843
$24.99
Laughing at Cancer is a unique book. Most books about cancer are Q&A's, outline the latest scientific research advances, are from a "what to expect" orientation, or in some instances are from a comedic perspective on someone's personal experience. This book, whilst infused with humour, hope and inspiration also includes some scientific evidence, making the content factually rigorous. Laughing at Cancer aims to empower readers and provide strategies to enhance resilience – a factor often diminished by ill health. | BACK TO TOP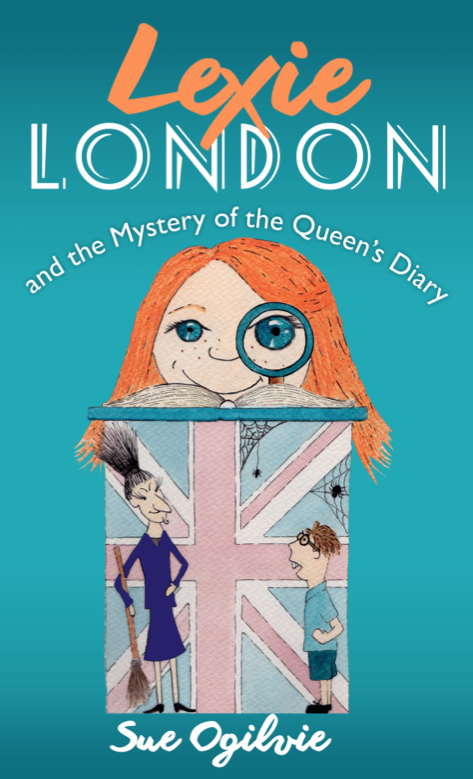 Lexie London (2016)
& the Mystery of the Queen's Diary
Sue Ogilvie
ISBN: 9781925367423
$15.99
One day, the librarian at Magpie Creek Primary lets Lexie's class in on a huge secret …Many years ago, when visiting this school, the Queen of England lost her personal diary – and now she wants 5MF to find it!
Detective Lexie is determined to get to the bottom of it all. The reward? A trip to England to personally return the diary to the Queen herself.
With the help of her friends, Lexie embarks on an epic and colourful adventure. Will Lexie London crack the case and find the missing diary? | BACK TO TOP
M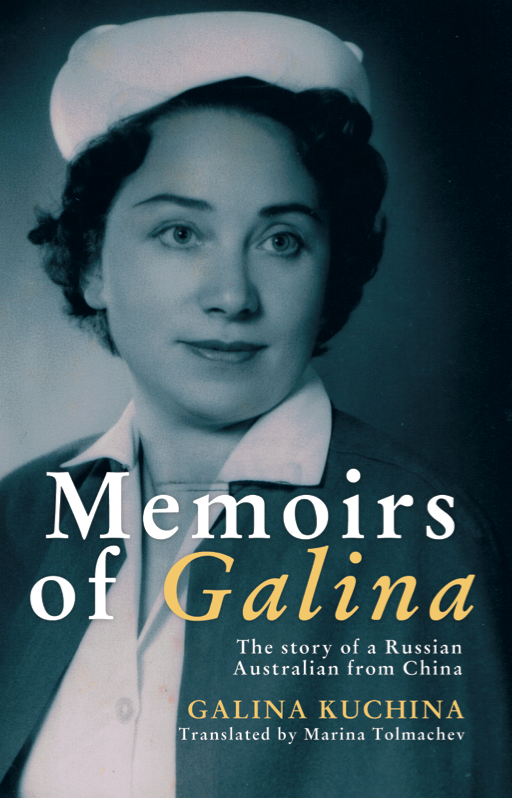 Memoirs of Galina (2016)
Galina Kuchina
ISBN: 9781925367225
$24.99
Memoirs of Galina follows the true story of Galina Kuchina and her family. Originally from Russia, the family leave their home for China in search of a better life. The family endure a difficult time under Japanese occupation in China and live under Soviet rule. However, even during the most difficult times the young still studied, worked, fell in love and got married. Galina and her family soon migrate to Australia. | BACK TO TOP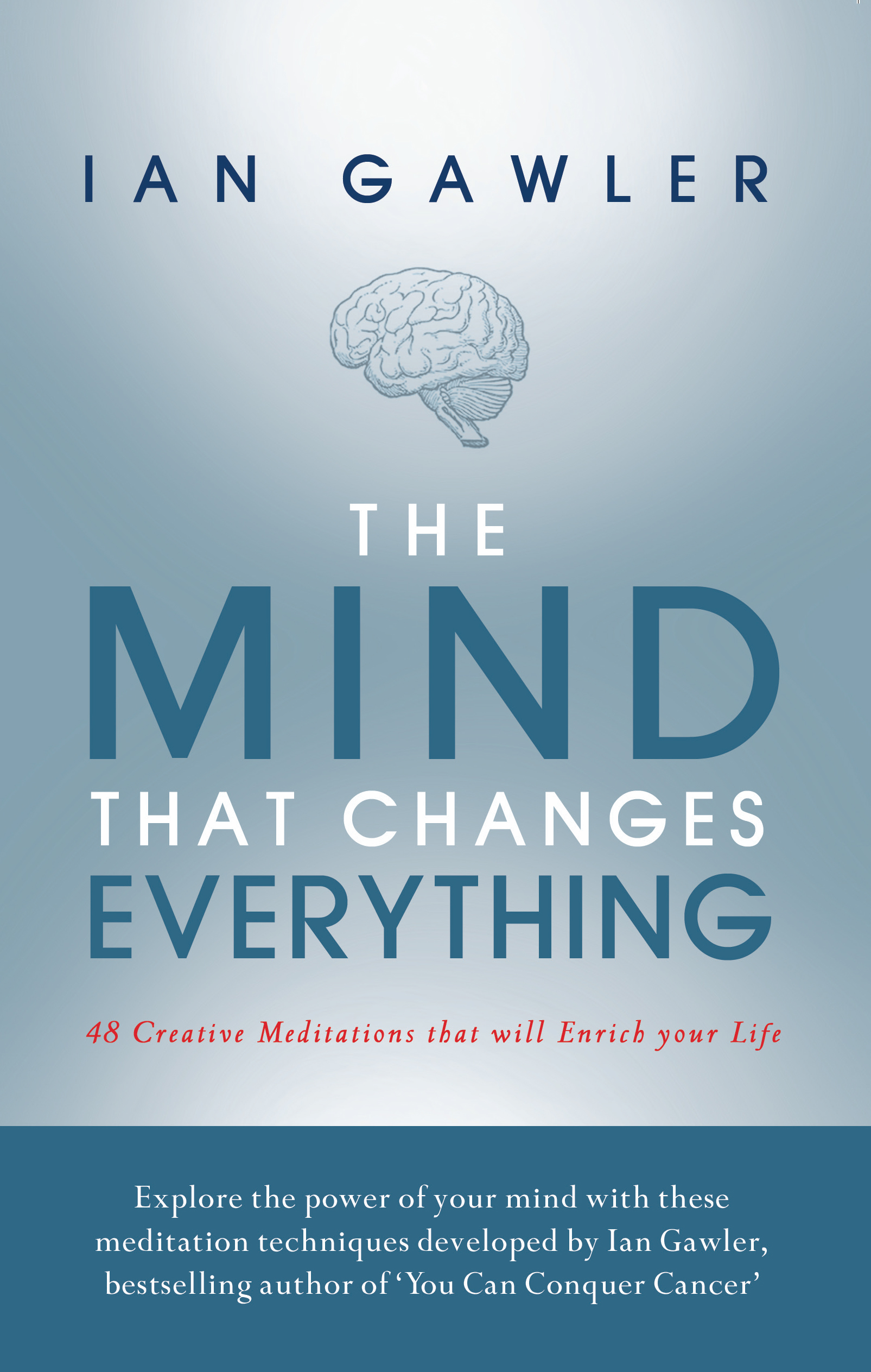 The Mind That Changes Everything
(2016, Ed. 2)
Ian Gawler
ISBN: 9781925367256
$24.99
Ian Gawler was given 2 to 3 weeks to live. Despite having his leg amputated, he was coughing up blood and pieces of bone as the cancer had manifested in his chest. That was in 1975. Ian has since become Australia's most well known cancer survivor. The Mind that Changes Everything details specific meditation techniques to assist you in meditation and awareness. | BACK TO TOP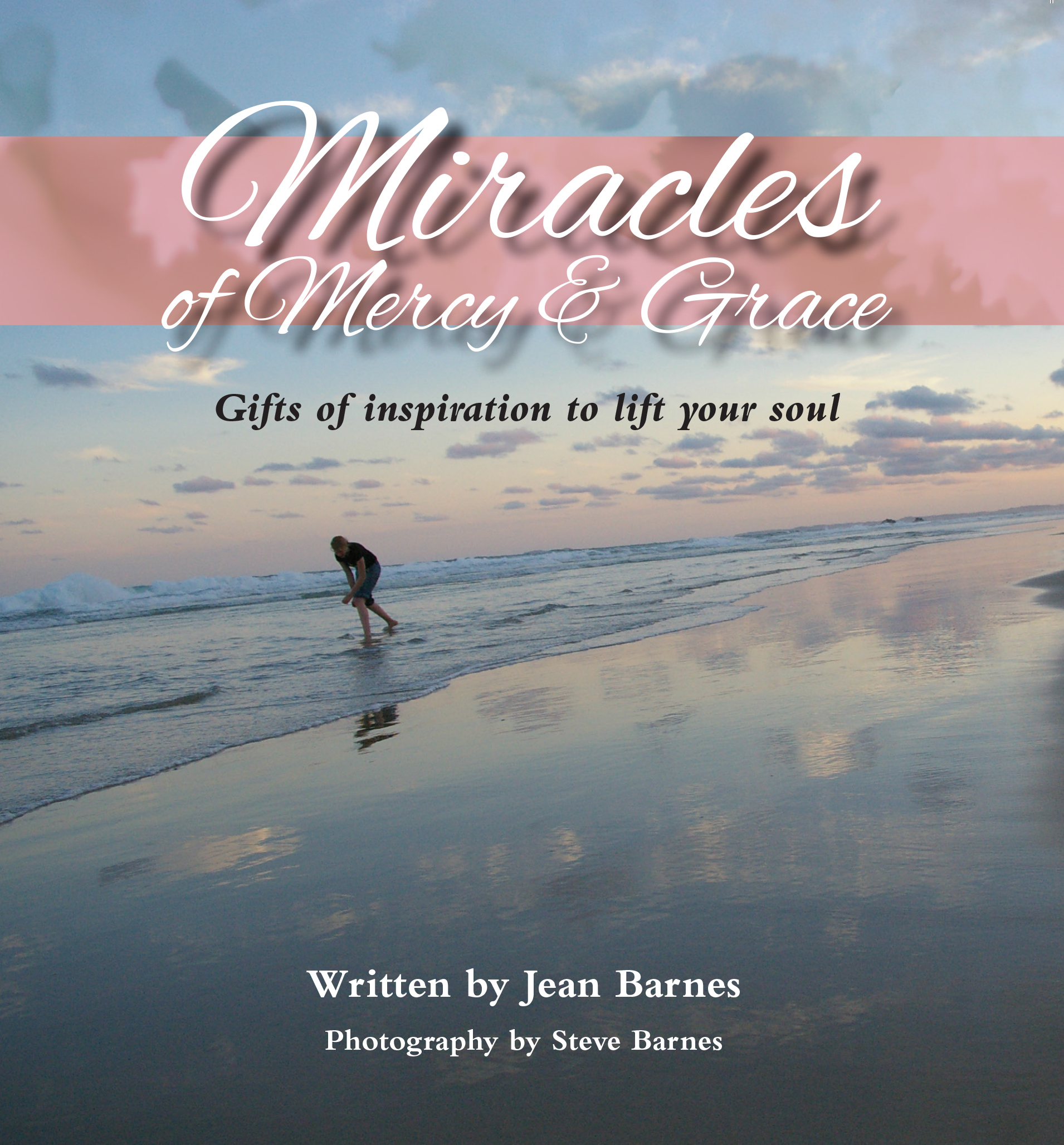 Moon over the Mediterranean (2017)
G. J. Maher
ISBN: 9781925367898
$24.99
The fascinating story of Alexander, a conscientious objector in 1960s Holland. He embarks on a lifetime adventure travelling the world. He keeps his sketch pad at hand, always has a good book to enjoy and engages in deep philosophical discussions with fellow travellers. As he matures, Alexander becomes more involved with the world around him. A feel-good book despite the difficult issues it confronts. It tells the story of one man's struggle to make the world a better place and live a compassionate life. | BACK TO TOP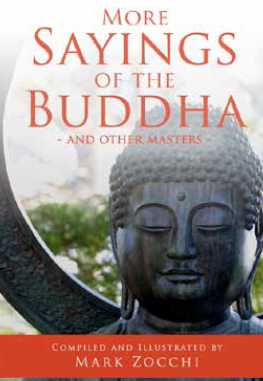 More Sayings of the Buddha and other Masters (2015, Ed. 12)
Mark Zocchi
IBSN: 9781922036032
$15.99
More Sayings of the Buddha and other Masters is a great collection of inspiring quotes and sayings from spiritual masters of the world.Bring joy, be inspired or find your divinity while flicking through and absorbing the words of wisdom that these great masters have to offer. Quotes, sayings and insights are complimented by watercolour illustrations. | BACK TO TOP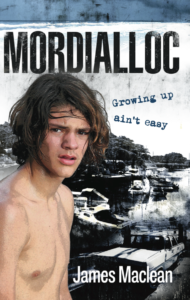 Mordialloc (2016)
James Maclean 
IBSN: 9781925367270
$24.99
With year 12 in the rear view mirror, Floyd decides to throw a party for his graduating class. Hard liquor, inexperience and a testosterone-fueled peer group are seldom a good mix. What seems funny at the time isn't always funny in the morning and a court case suddenly looms on the horizon. The boys find themselves scrambling; all for one and one for all.  Well, maybe not this time.
| BACK TO TOP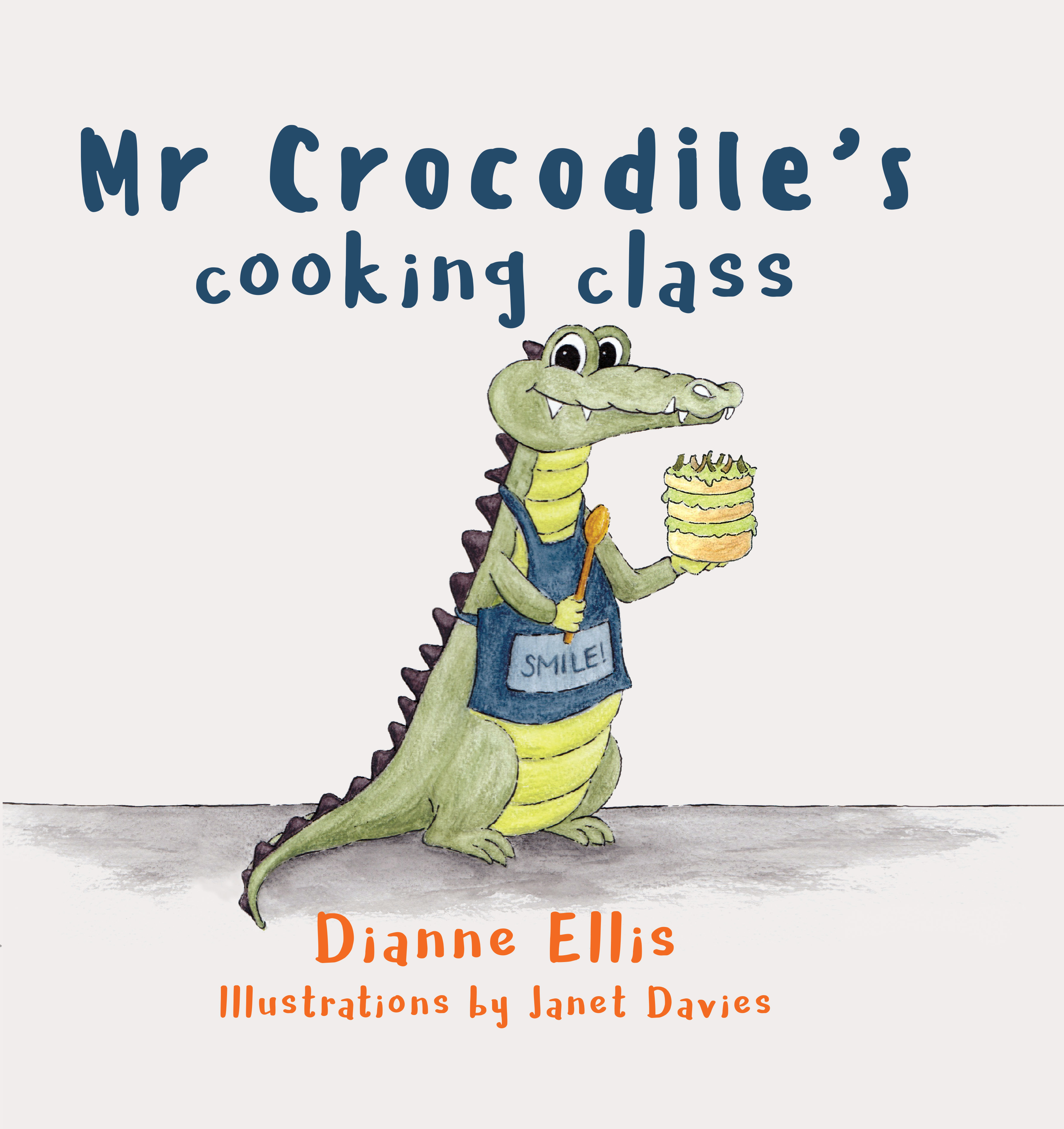 Mr Crocodile's Cooking Class (2017)
Written by Dianne Ellis | Illustrated by Janet Davies
IBSN: 9780648150817
$24.99
Mr Crocodile loves sponge cake and he's excited when Mrs Crocodile suggests he learn to cook. Going to cooking classes he realises it is harder than he expected and is ready to give up, but encouraged to practise his cooking and before long he is ready! A delightful story of encouragement, perseverance and having belief in yourself. | BACK TO TOP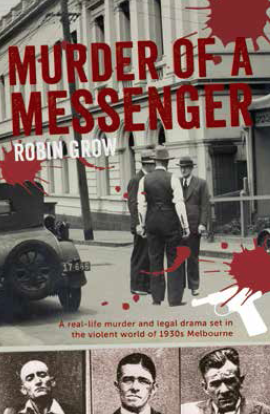 Murder of a Messenger (2015)
Robin Grow
ISBN: 9781922175915
$24.99
It was the crime that shocked Melbourne in 1936. An armed robbery of a teenage government messenger and the brutal murder of his elderly unarmed escort. Three known criminals were accused and tried four times but the prosecution and the police could never positively prove their guilt. A close and personal look Melbourne's violent underworld in the 1930s. | BACK TO TOP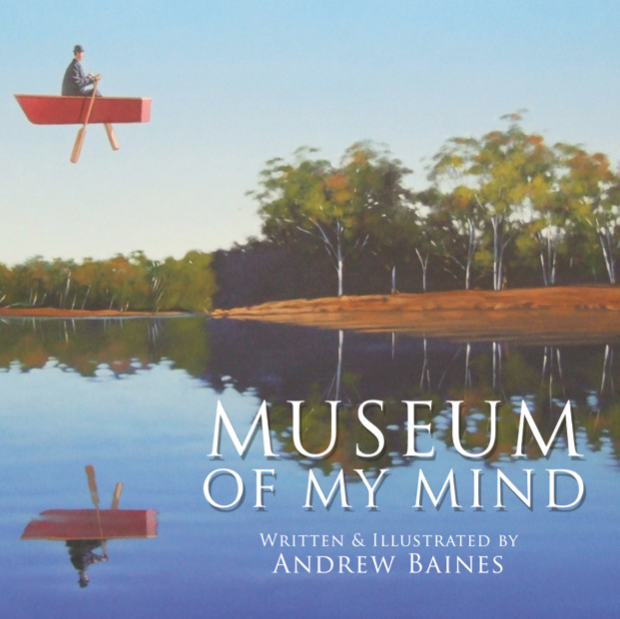 Museum of my Mind (2016)
Andrew Baines
ISBN: 9781925367171
$17.99
A full colour photography book by successful surrealist artist, Andrew Baines. The images & quotes featured in Museum of My Mind mirror Andrew's long held beliefs – never conform to a servile way of life. |  BACK TO TOP
N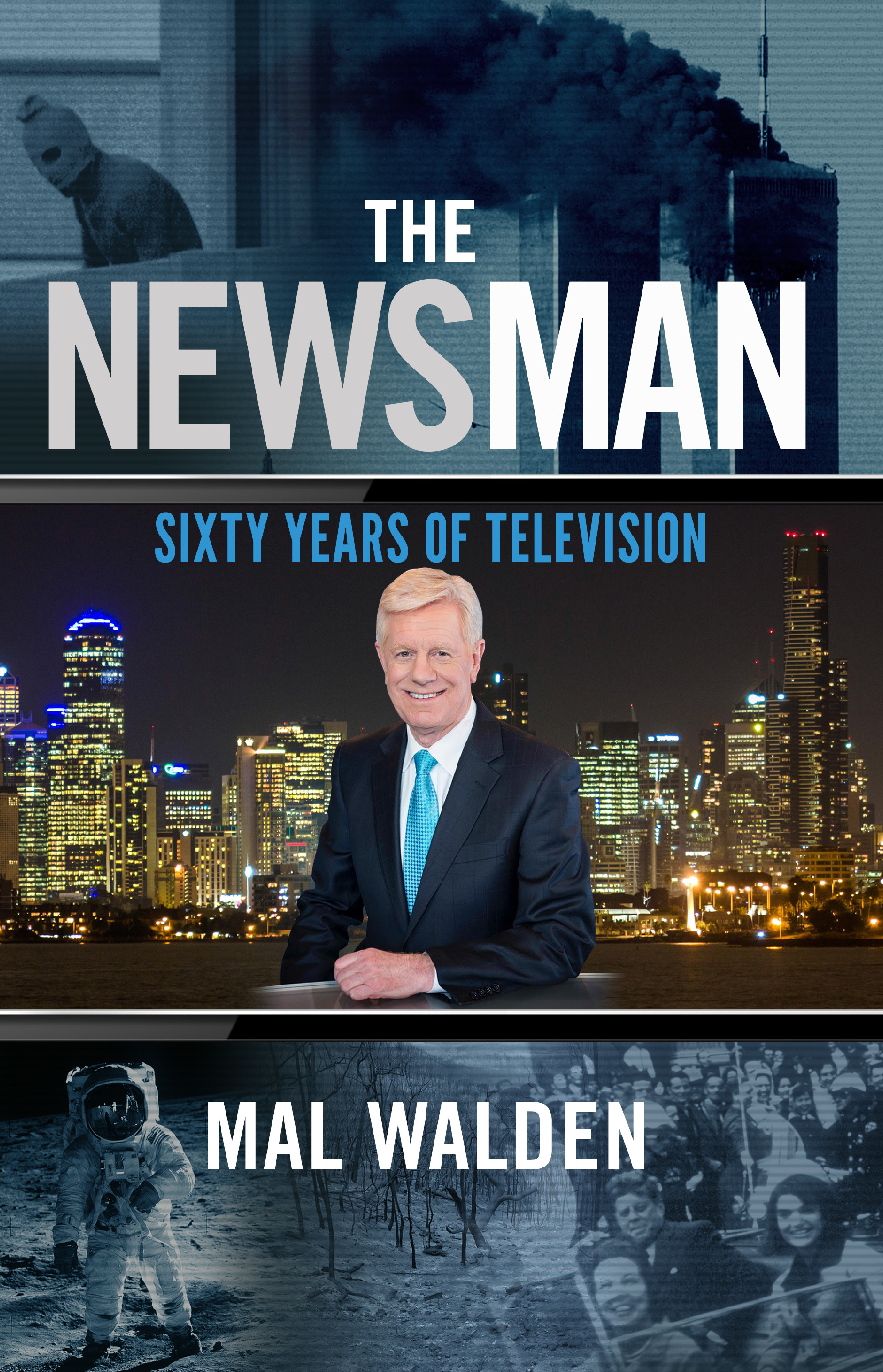 The News Man (2016)
Mal Walden
ISBN: 9781925367492
$34.99
'You'll never be journalist's bootlace!'
From a career starting in country Victoria radio, and finally made the shift to television as news anchor for channels 7 and 10. Each year he maintained a journal in which he recorded his many serendipitous and life-changing moments. These memories form a record – not only of his life as a newsman – but of the evolution of television news as a whole. | BACK TO TOP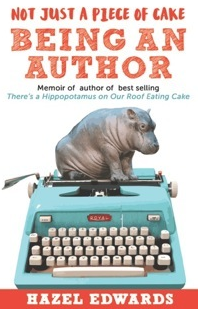 Not Just a Piece of Cake: Being an Author (2015)
Hazel Edwards
ISBN: 9871925367232
$19.99
A candid memoir of the realistic process of the process of creativity, via anecdotes. 'Anecdultery' is a Hazel original term for story. The author shares the humour of a diverse workstyle and family life behind the beloved characters like the cake-eating hippo. Hazel's memoir tackles myths that writing for children is easier or of less significance. | BACK TO TOP
O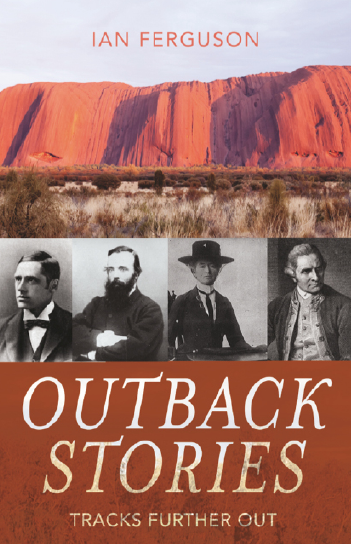 Outback Stories (2015, Ed. 2)
Ian Ferguson
ISBN: 9781925367058
$24.99
Outback Stories – Tracks Further Out explores the lives of outback Australians who shaped the cultural, political and artistic landscape. From Burke and Wills' disastrous expedition across the continent to Eddie Mabo's historic land rights claim; from John Bradley Murdoch's chilling murders to horrific croc attacks in far North Queensland; from the studios Pro Hart and Sidney Nolan to the singing careers of Archie Roach and Ruby Hunter. |  BACK TO TOP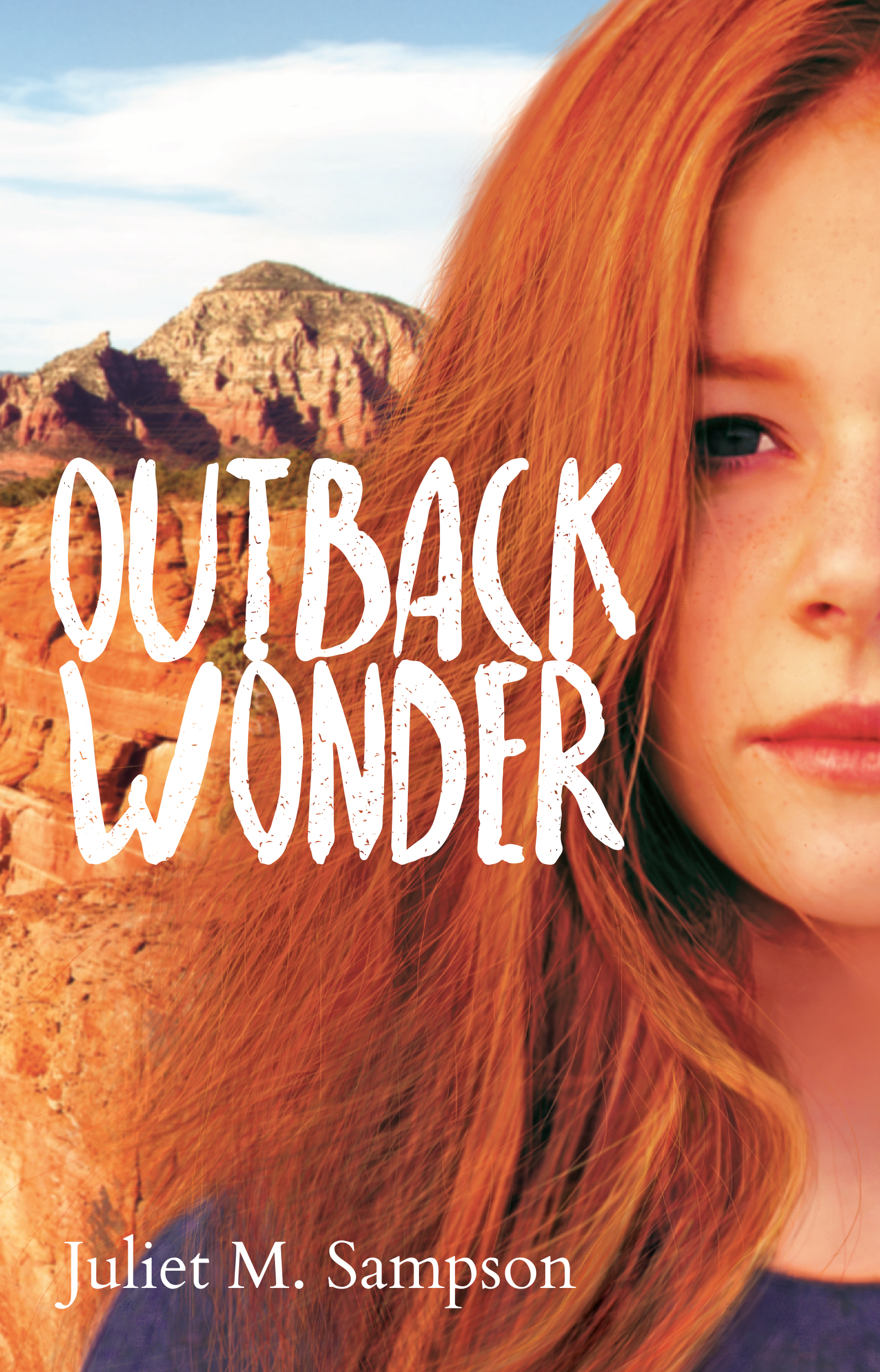 Outback Wonder (2017)
Juliet M. Sampson
ISBN: 9781925367935
$19.99
P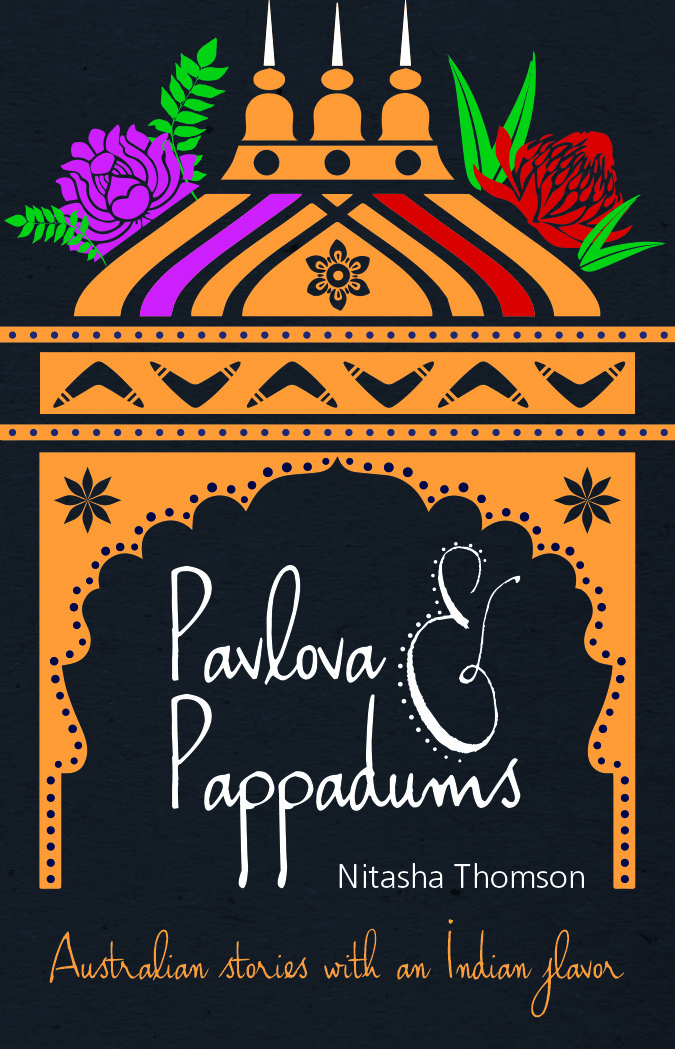 Pavlova & Pappadums (2016)
Nitasha Thomson
ISBN: 9781925367478
$24.99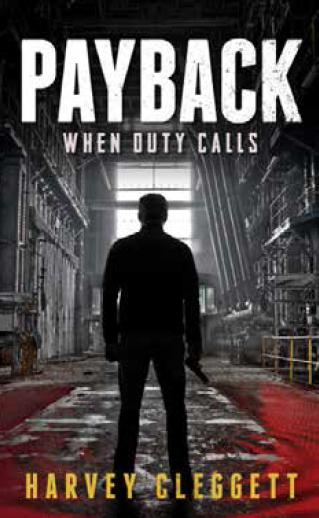 Payback (2016, Ed. 2)
Harvey Cleggett
ISBN: 9781925367133
$24.99
Homicide Detective Inspector Michael Ballard is vigorously resisting retirement; not wishing to walk away from continuing to serve society by investigating and solving complex criminal cases.The brutal murder of a factory owner has him and his partner applying their 'old school' policing skills to hunt down the killer.But while Ballard is hunting the killer – is the killer hunting him? |  BACK TO TOP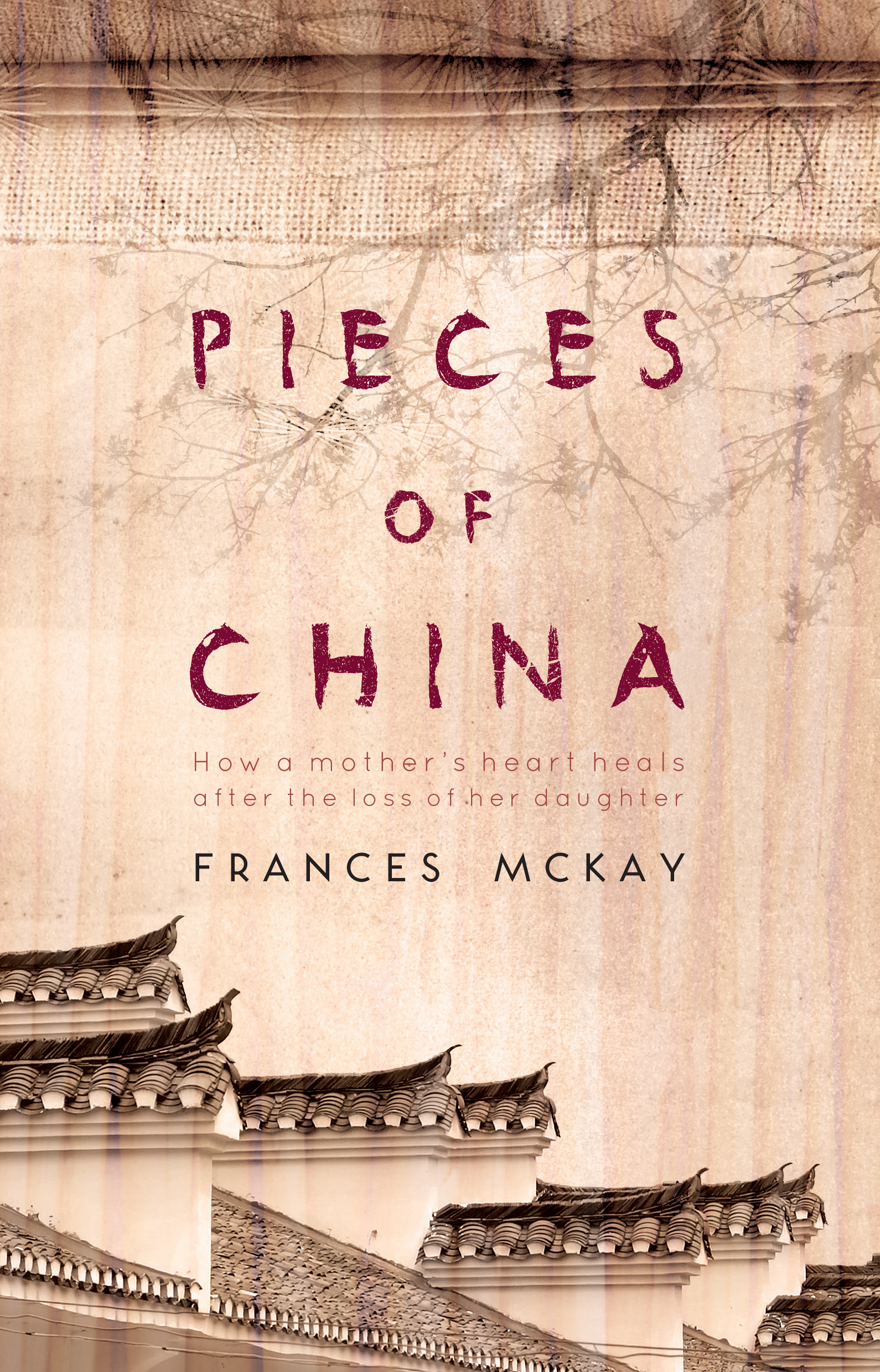 Pieces of China (2018)
Frances McKay
ISBN: 9780648242611
$24.99
In 1994 Frances McKay's world was tipped upside down with the accidental death of her daughter Helen. 3 years later, Frances signed up to teach conversational English to students in China. So began her ten year tumultuous love affair with China. There she found difficulties, frustration, hilarity, friendship, and was touched by the kindness of strangers. Ultimately, Frances realised that over time healing happens. Pieces of China is a tribute to China, to life, to living and to a daughter named Helen. |  BACK TO TOP
Q
No titles available | BACK TO TOP
R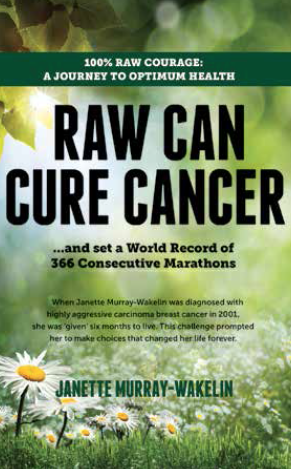 Raw Can Cure Cancer (2016, Ed. 3)
Janette Murray-Wakelin
ISBN: 9781922175779
$24.99
At 52 Ariena feels there is a lot in her life to be thankful for: her loving husband and family, her beautiful grandson her good health, until… overnight all this changes. A lump in her breast is diagnosed as a highly aggressive form of breast cancer and she is given 6 months to live. After the initial shock, Ariena questions the logic of the choices the medical profession is offering her and decides to take matters into her own hands. | BACK TO TOP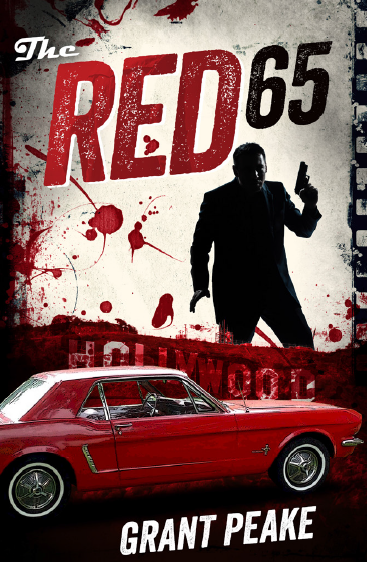 The Red '65 (2016)
Grant Peake
ISBN: 9781925367157
$24.99
Aussie child star, Billy Parsons, on contract with Universal Studios, goes missing in 1965 in Hollywood. Last seen walking alone down North Beaumont, the child vanishes without trace. One witness, Mrs Marjorie Femmer, claims to have spoken to Billy on the fateful day, but no one else saw the child. No further investigation is done by the police, and the case is conveniently filed away. Fifty years later, the case is strangely reopened by the Los Angeles Police Department. | BACK TO TOP
Running out of Time (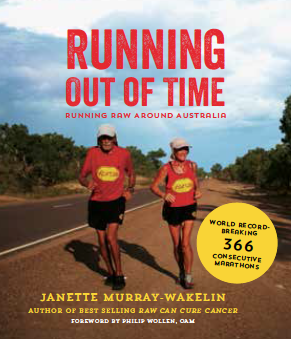 2014)
Janette Murray-Wakelin
ISBN: 9781922175588
$26.99
To inspire and motivate conscious lifestyle choices, to promote kindness and compassion for all living beings and to raise environmental awareness for a sustainable future, veteran raw vegan runner Janette Murray-Wakelin and Alan Murray ran around Australia, 15,782km, 366 marathons each in 366 days. | BACK TO TOP
S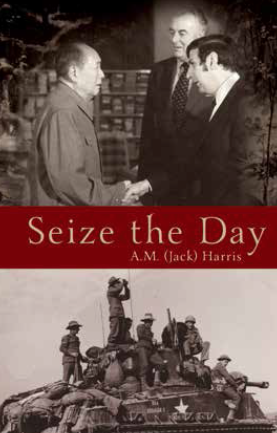 Seize the Day (2015)
Jack Harris
ISBN: 9781922175717
9781922175717
$24.99
A suspenseful story of considerable scope by a prize winning novelist. Harris writes with nostalgia of his youth, of pride in his army service in Japan and with exhilaration about the pursuit of the defeated North Korean Army late in 1950. Wounded that year, Harris returned to Australia where he later studied Chinese. He was posted back to Korea in 1953 and placed in charge of a group of linecrossing South Koreans. On his discharge Harris joined ASIO. | BACK TO TOP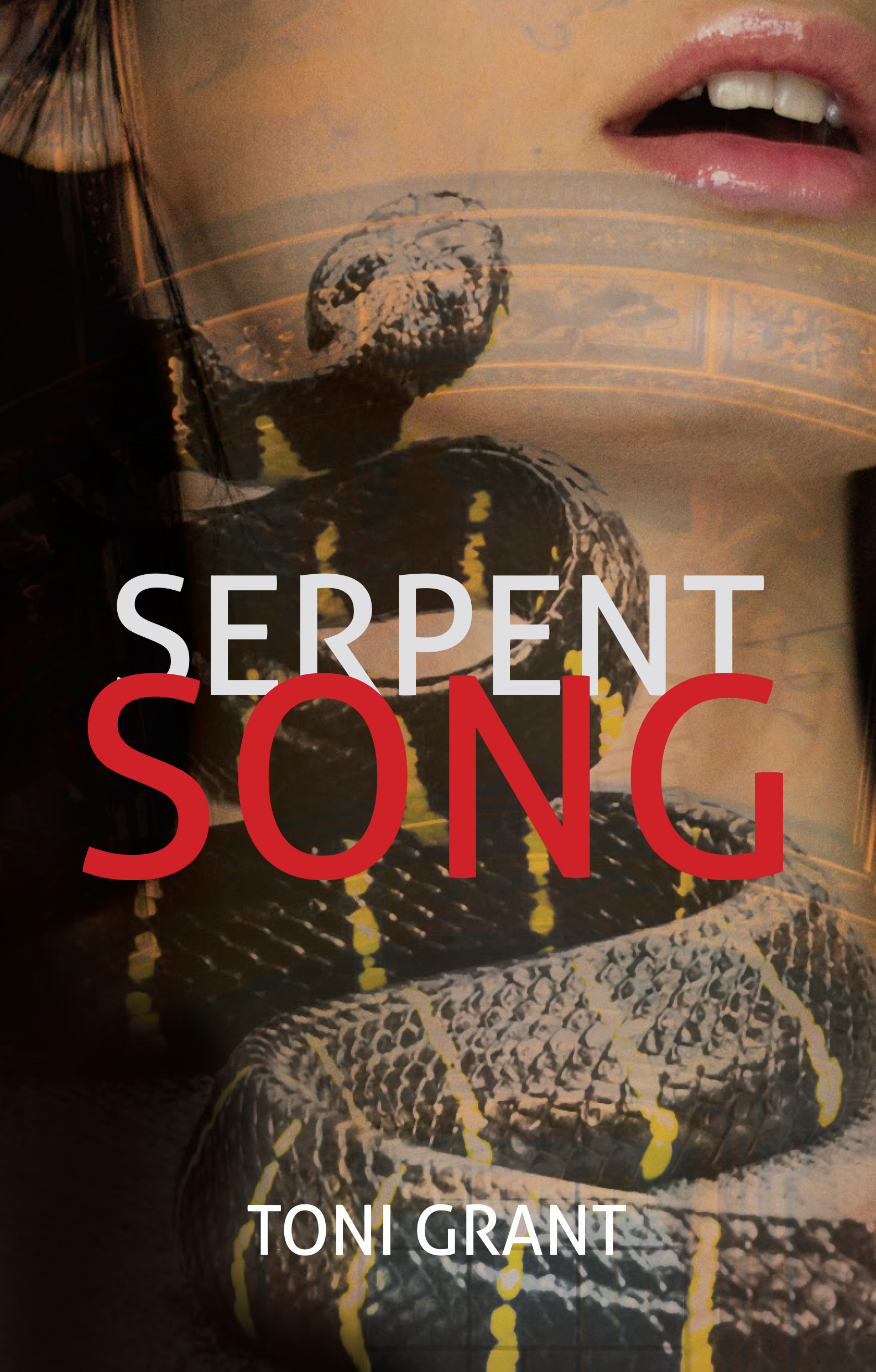 Serpent Song (2017)
Toni Grant
ISBN:9781925367805
$24.99
When organised crime detective Francesca Salucci starts investigating the death of a biker, she comes across shady drug deals and internal power struggles within Australia's various crime gangs. The trail she uncovers leads her from Sydney to Rome all the way to a small town in the Italian riviera.
An action-packed thriller that tells a story of love, greed, betrayal and moral conflict. | BACK TO TOP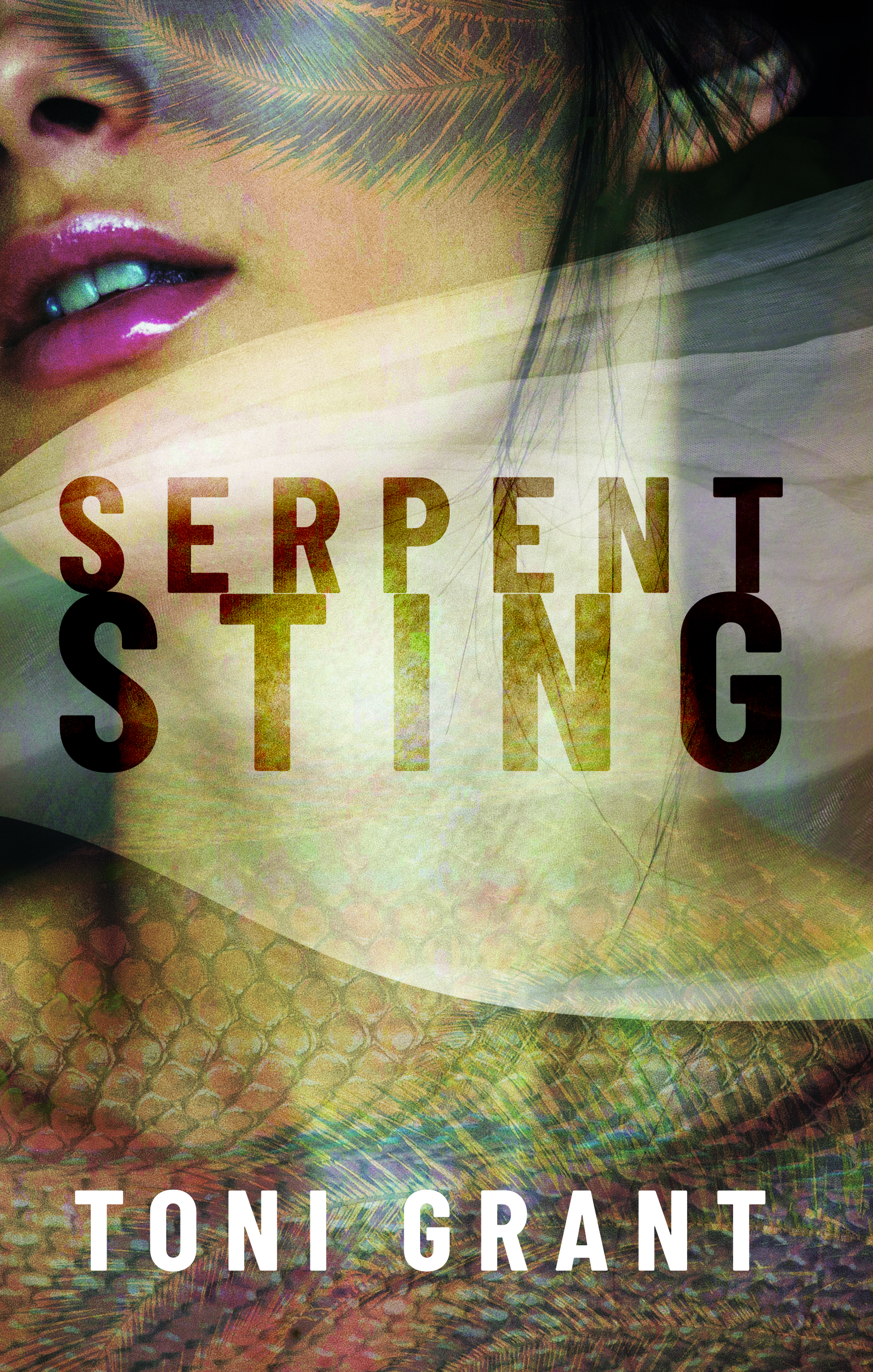 Serpent Sting (2018)
Toni Grant
ISBN: 9780648242659
$24.99
The tranquil world of army medic Dr Sinclair McCrae is turning on its head and he's never known fear like it. His beloved Francesca Salucci is missing. Their son is under serious threat. Nicholas Delarno lives. Embroiled in a world of deceit and betrayal, he will face the demons of past and present. With or without her. McCrae will do anything to protect his family. Serpent Sting is book number two in the Serpent Series – the first in the series is 'Serpent Song'. | BACK TO TOP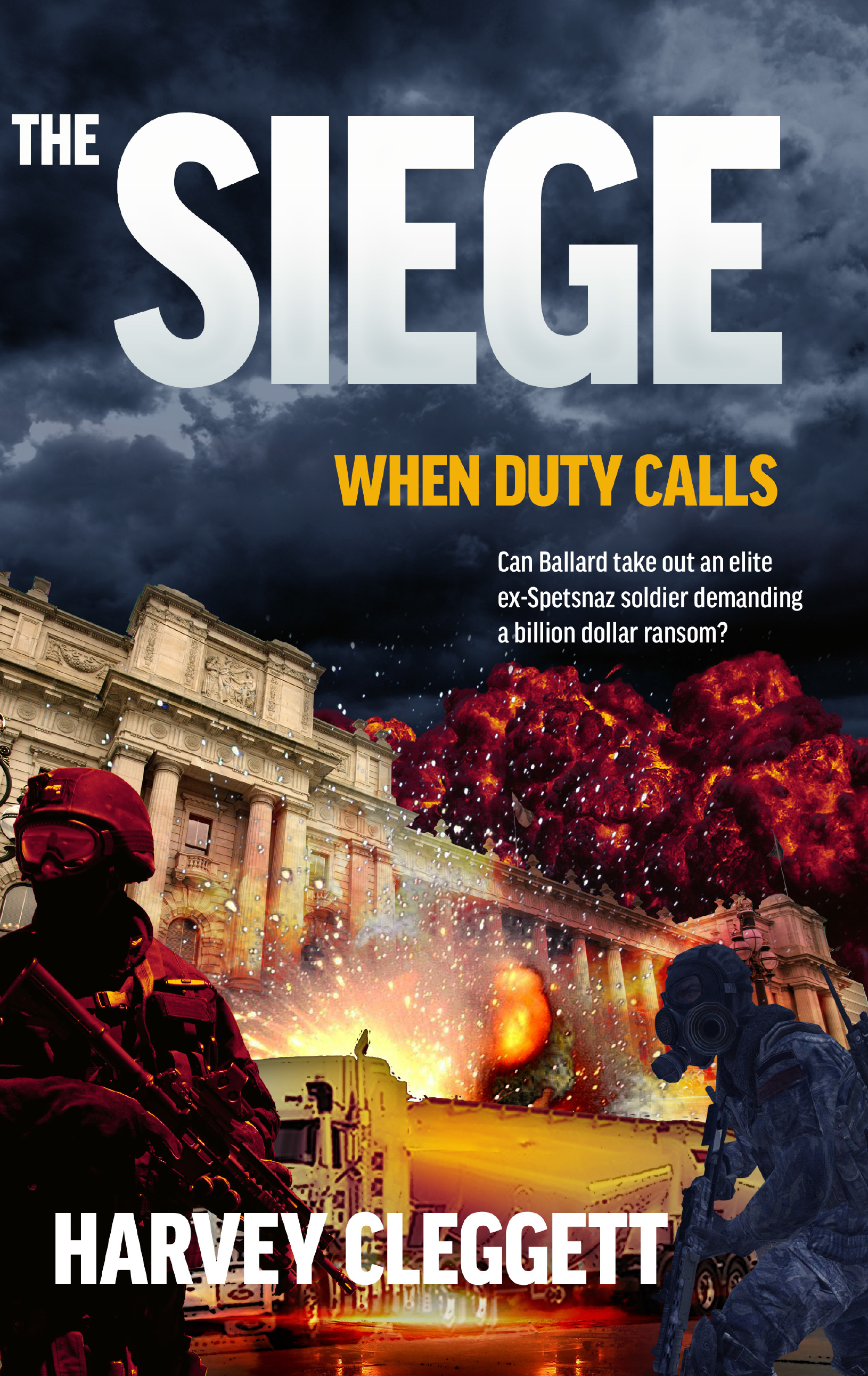 The Siege (2017)
Harvey Cleggett
ISBN: 9781925367942
$24.99
Book Four in the When Duty Calls series sees Melbourne homicide's Detective Inspector Michael Ballard and his partner Detective Senior Sergeant John Henderson back in action. This time they are fighting terrorists and includes seeing them hanging off the Eureka Tower; being holed up in a utilities cupboard while the entire sitting of Parliament is held to ransom in Spring Street; and being taken hostage by a crazed Russian ex Spetsnaz…
Amidst all the action their personal lives go on: with every character affected by the ensuing drama | BACK TO TOP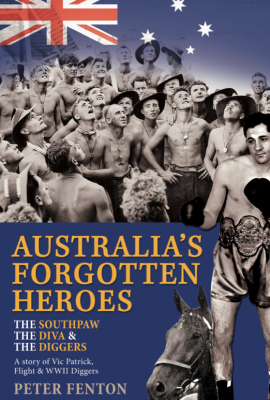 The Southpaw, the Diva & the Diggers (2016)
Peter Fenton
Australia's Forgotten War Heroes
ISBN: 9781925367102
$24.99
During WWII Australia's sports lovers were denied access to national and international sport. The popularity of racing and prize fighting during this time was amazing. Two of the most admired sports heroes were a dynamic southpaw boxer and a diva named Flight. This is their story, acted out in front of the Diggers, so many of whom were not only great soldiers but likeable larrikins. | BACK TO TOP
T
U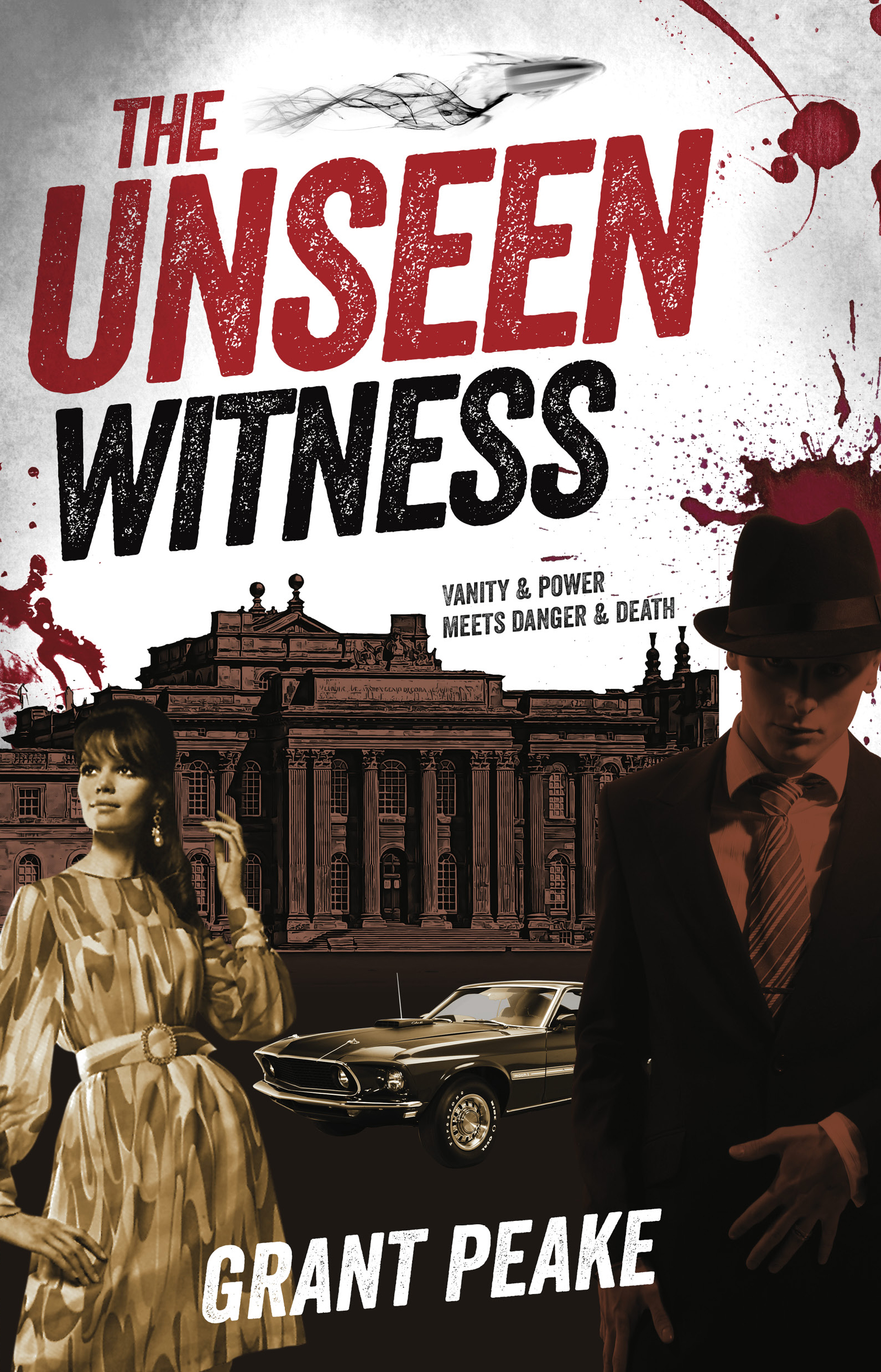 The Unseen Witness (2016)
Grant Peake
ISBN: 9781925367584
$24.99
Shortly after the suspicious death of his best friend, a mysterious note appears on desk of Private Investigator Paul O'Shea. Desperate to get to the bottom of things, O'Shea and his secretary, Donna Weston, decide to take the law into their own hands. The pair soon find themselves in the midst of a series of disturbing killings. Narcissism and power colour the narrative, while an assortment of quirky characters bring life and reason to the novel. | BACK TO TOP
V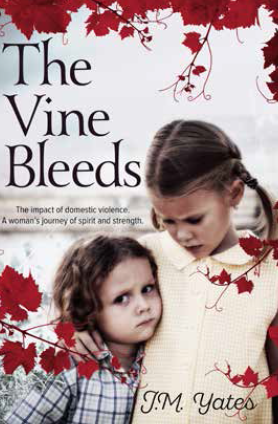 The Vine Bleeds (2015)
J.M. Yates
ISBN: 9780909608156
$24.99
Set in Melbourne and based on a true story, The Vine Bleeds spans fifty years from the 1940s. The trauma of domestic violence, experienced during Jenny and David's childhood, impacts the life choices both siblings make. David follows in his father's footsteps and Jenny enters a dysfunctional marriage. Inspired by true events, it illustrates what happens is not as important as what we do about it. It highlights Jenny's strength and spirit and her inner journey while coming to terms with her past. | BACK TO TOP
W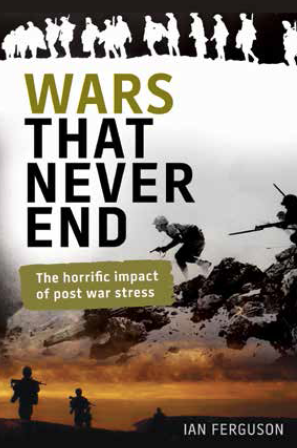 Wars That Never End (2015)
Ian Ferguson
ISBN: 9781922175823
$24.99
Over 100 Australians who served in Afghanistan have committed suicide since returning to civilian life. Partners and family members also suffer, in their shared lives with emotionally scarred war veterans. Ex-service personnel and affected relatives provided author Ian Ferguson with fascinating first-hand information.Their confronting recollections surfaced in personal interviews, and sometimes in Diggers' letters and diary entries from front line battle fields. | BACK TO TOP

Whose Life is it Anyway? (2018)
Deborah Thomson
ISBN: 9780648150862
$24.99
Sadly, people living in abusive situations face a shocking reality of life. And these people are people just like you and me. This is Deborah Thomson's story – how she can to be in an abusive situation and how she regained her strength and self-confidence to leave. Thomson explains how someone can find themselves in an abusive situation and then how, with compassion and support from others, they can regain their dignity and life.
This is compelling reading for everyone to understand how vulnerable we all are and the signs to watch for. | BACK TO TOP
X
No titles available | BACK TO TOP
Y
No titles available | BACK TO TOP
Z
No titles available | BACK TO TOP