APRIL 30TH: It was a full house at the Brighton Library as celebrated the release of author Juliet M. Sampson's third novel, Dance Demons.
But this wasn't just your average book launch, folks – think spicy Latin beats, dance champions and delicious cupcakes!
Juliet M. Sampson – author of Bon Voyage! and Behind the Mask – has colourfully danced her way into the Young Adult market this year with the much anticipated release of Dance Demons. 
The carefully crafted story was partly inspired by her own love of dance, she says. Throughout Juliet's life she has been exposed to the world of dance, leaning styles of jazz, ballet and tap. In recent years, Juliet was introduced to the world of Latin dance, the Cha Cha, Rumba, Jive and Samba.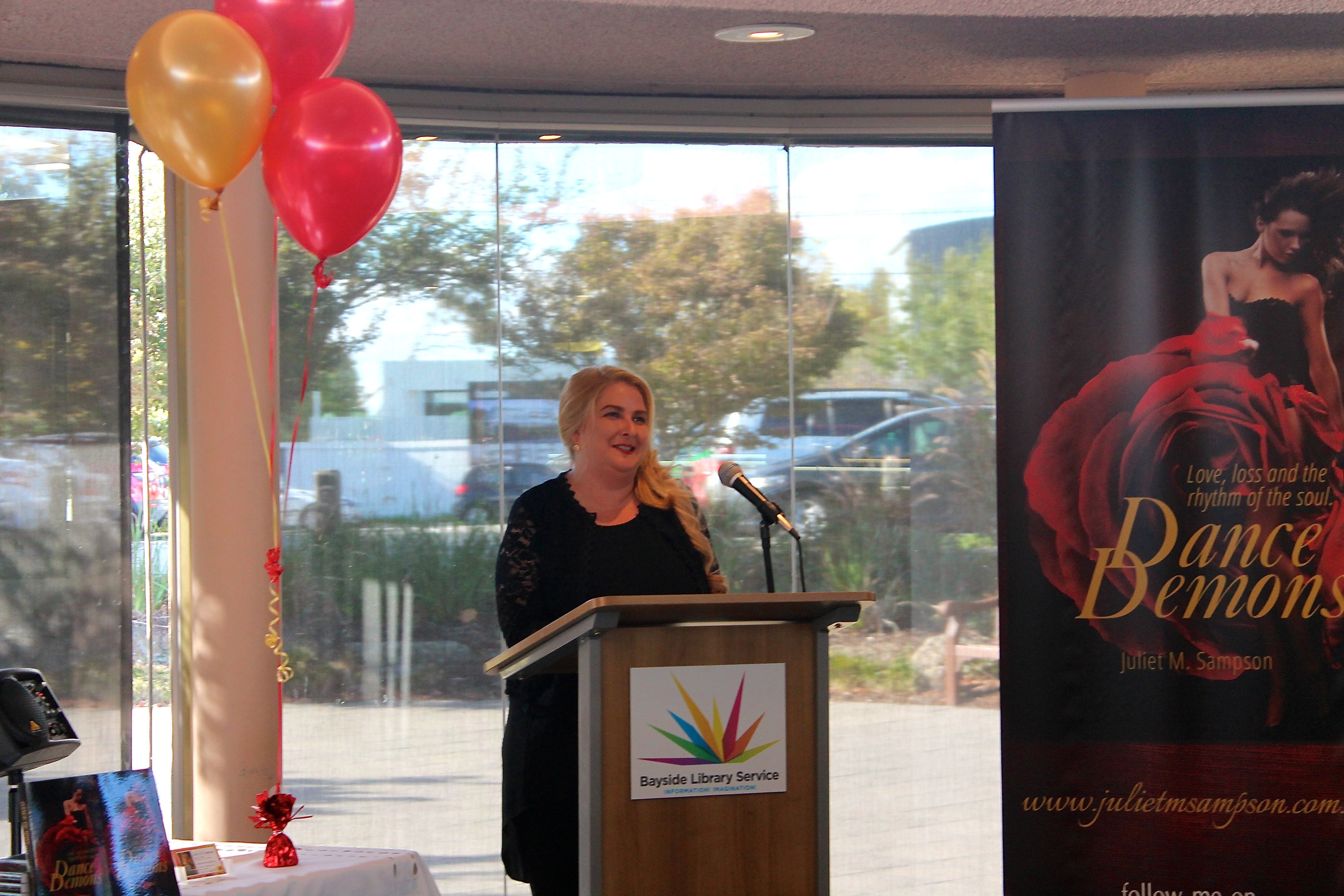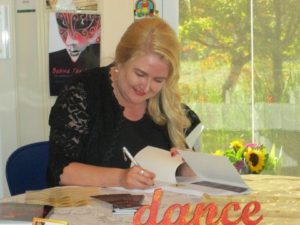 A big thank you to everyone who came along to the launch of Dance Demons. A special mention goes out to speakers Lynda (Brighton Library) and Carmen (Latin dance gold medalist).
Juliet is currently writing her fourth novel. We can't wait to see what you have in store for us! Find out more: www.julietmsampson.com.au

Dance Demons (2016)
ISBN: 9781925367263
$19.99
When Stephanie's boyfriend is tragically killed in a car accident on the night of her 17th birthday, her once colourful life is thrown into utter chaos… but is there more to the story than she has been led to believe?
Stephanie fails to find answers, even after a visit to the eccentric psychic Madam Farrell. Broken and disconnected, and in search of a distraction, Stephanie soon finds comfort in dance. However, this form of comfort quickly morphs into a dangerous addiction. Spicy Latin beats pulsate through her veins as she delves deeper into the handsome and alluring teacher Anton's dark world of dance.
Will the dance Stephanie loves lead her down a path of destruction or will it give her answers she is searching for?
To order copies, email markzocchi@brolgapublishing.com.au