This year is near-coming to a close with some excellent news! Dance Demons, by the effervescent Juliet M. Sampson has won the 2016 Book of the Year in the AusRomToday's Reader's Choice Awards!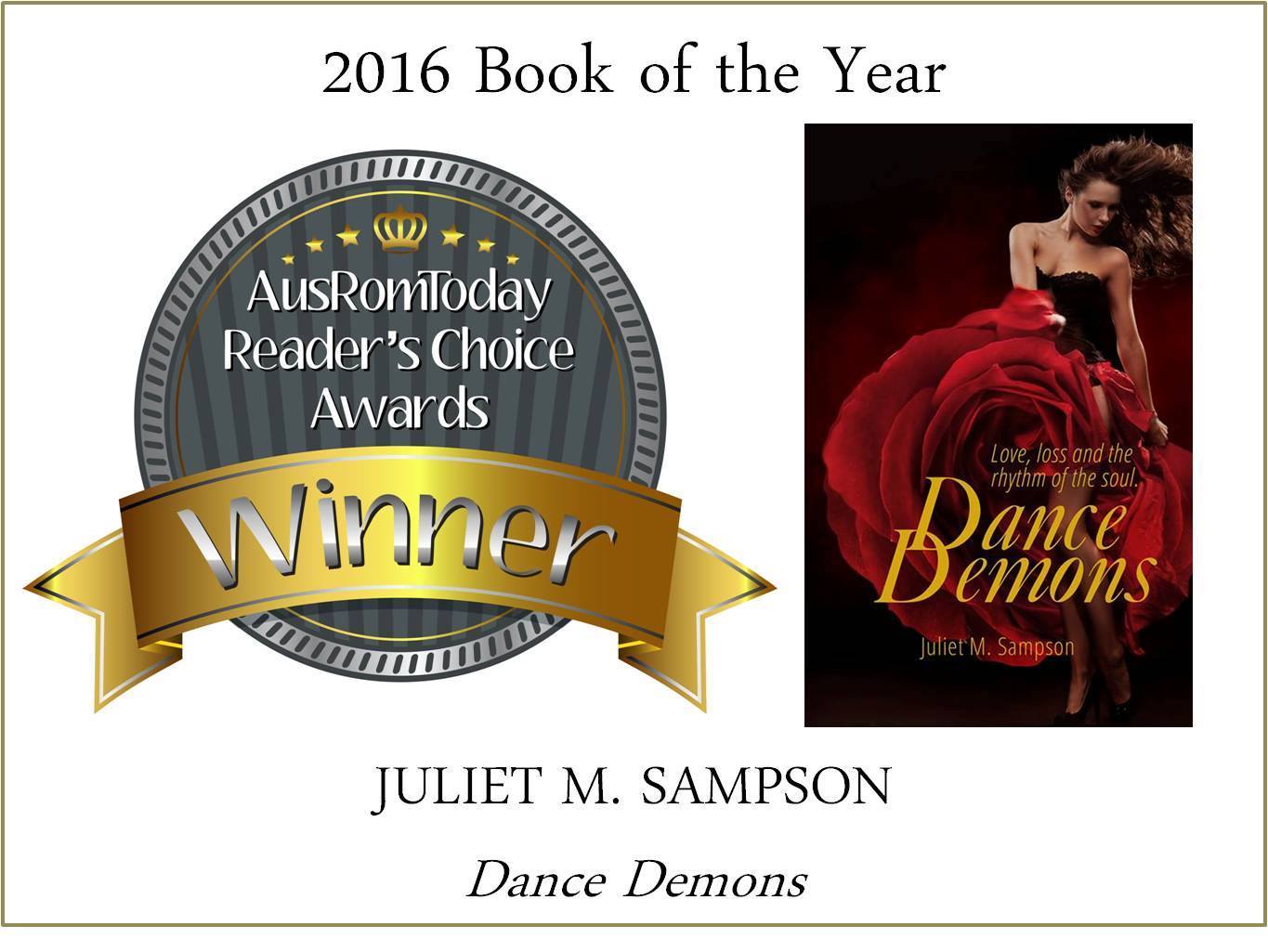 We're so excited and overjoyed for Juliet and for Dance Demons. Juliet has worked really hard in all her writing, creating vibrant worlds and enigmatic characters. By no surprise she has become a treasured and valued member of the Australian Romance community, her characters swing right off the page and draw you in and the story keeps you there … possibly up well past your bed time as you devour every chapter hungry for one more page.
If you haven't yet shimmied into your local bookstore and grabbed a copy we highly recommend doing so, maybe even picking up a copy for yourself or someone who loves the enticing world of dance and romance for Christmas!
You can also order a copy from us by contacting markzocchi@brolgapublishing.com.au
ISBN: 9781925367256