Tracy Busse launched her debut memoir Calm Through Chaos in the stunning Canterbury International Hotel to an amazing amount of heartwarming support and a packed house to come to celebrate a powerhouse author with a unique voice and an imperative message to send and communicate via her book and personal experience. Calm Through Chaos is the result of Tracy Busse's impressive drive to document and tell her life-altering personal story which started with her having a serious cardiac event at home, thankfully where her husband was able to summon immediate emergency help upon finding that she was found unresponsive – this ultimately saved Tracy's life after the event was triggered by a previously undiagnosed heart condition.
Tracy Busse, author, signing author copies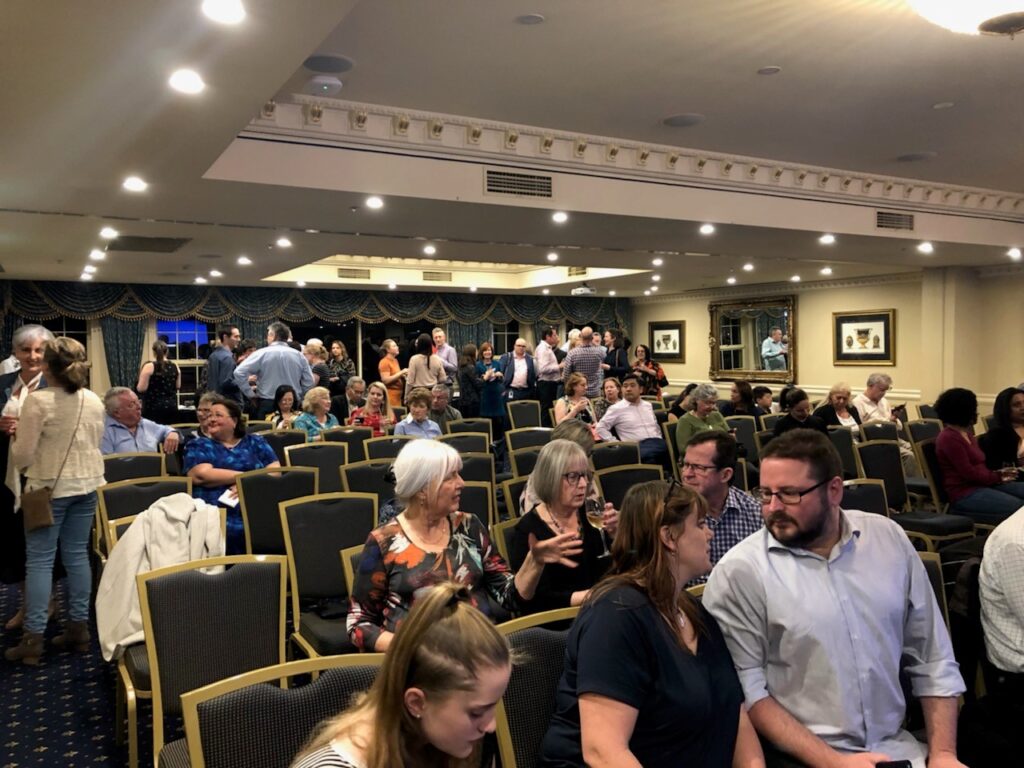 Reaching out to the CEO and founder of Hearts4Heart, Tanya Hall, Tracy Busse earned an impressive review before the books were even on shelves and was featured in the Herald Sun as well with Tanya Hall speaking about being a cardiac patient and the need to not take your heart health for granted.
Herald Sun. August 4th 2019. Pg 32

Herald Sun. August 4th 2019. Pg 33
Tanya Hall, CEO and Founder of Hearts4Heart on her review of Calm through Chaos;

Thank you so much for the honour of reading your book. It truly is such a
gift and I simply couldn't put it down. It is so difficult to condense all the
events and emotions that we experience on our journey and then what is
required to manage a chronic disease as well as living a fulfilled life. You
have articulated that beautifully. I love how you manage to capture all of it
in such a gentle way and then give practical advice on what to do and
things that you can easily refer back to … I have to say, I am finding it
difficult to find words to capture the brilliance in this book.
If you haven't yet gotten your copy of of Calm Through Chaos, which is an invaluable title for those who are a cardiac surivor or know/love someone who is, this debut title can be found in all good bookstores or by contacting Mark Zocchi on markzocchi@brolgapublishing.com.au
If you want to support Hearts4Heart we invite you to check out their website, their Facebook and you can donate to their cause HERE (Donations $2 or more are tax deductible)

ISBN:
9780648564614